This post may contain affiliate links which may give us a commission at no additional cost to you. As an Amazon Associate we earn from qualifying purchases.
Are you looking for an easy and fun way to jazz up your hard boiled eggs for Easter? Consider Magic Mosaic Eggs. They are a simple way to transform your plain white eggs into something magical! You won't even need any special supplies, just food coloring and water. Easter egg coloring has never been this fun or this pretty!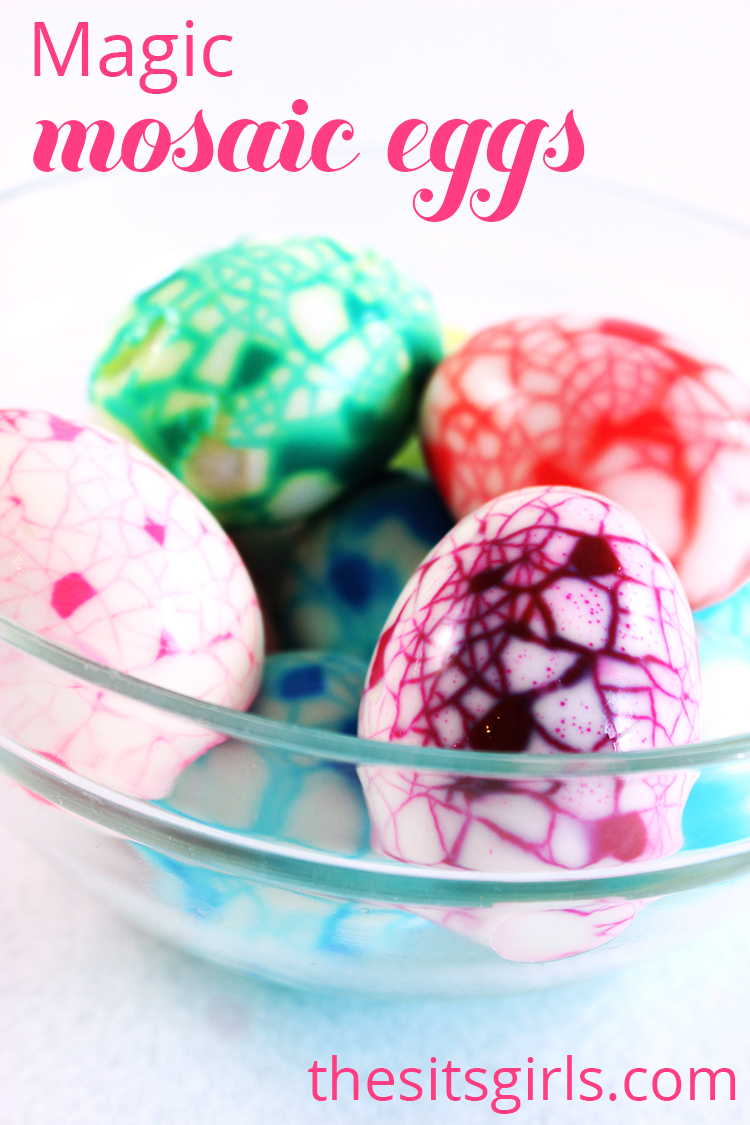 Magic Mosaic Easter Egg Coloring
The secret to DIY Magic Mosaic Eggs is the preparation of the shell.
It does not take long, and the visual results are well worth the wait!
Collect these supplies for Magic Mosaic Easter Egg coloring:
hard boiled eggs
food coloring
cups or bowls
water
First, make sure your hard boiled eggs are cool to the touch. To prep your eggs for the dye, gently tap your egg shell on a hard surface. You want the whole surface of the egg to be covered in lots of little cracks.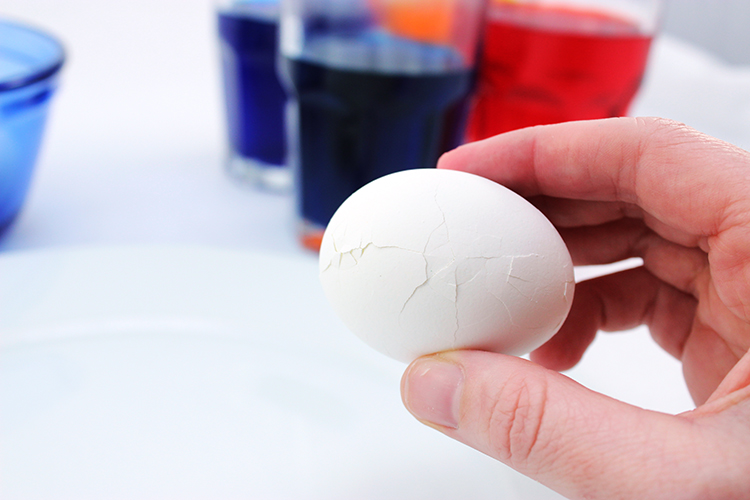 Next, gently peel a couple of the egg shell pieces away. Don't peel the whole egg though! You only want to remove about 10% of the shell!
Then, mix your food dye with water in a bowl or a cup and submerge your eggs.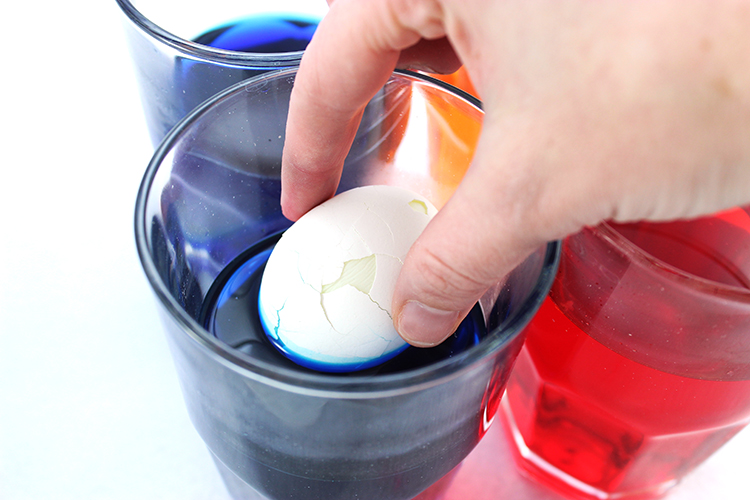 Place your eggs in the fridge for at least 4 hours to allow the dye to get into all the little cracks. If you want extra vibrant eggs, allow them to sit in the dye overnight.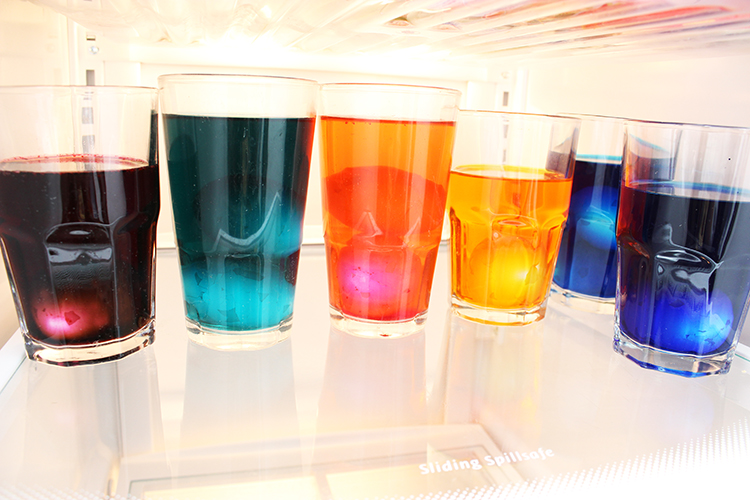 Next, remove your eggs from the dye and peel off their shells. You will be left with a burst of colorful mosaic-like cracks all over the surface of your egg. Rinse your egg under some cool running water and then pat it dry with a paper towel.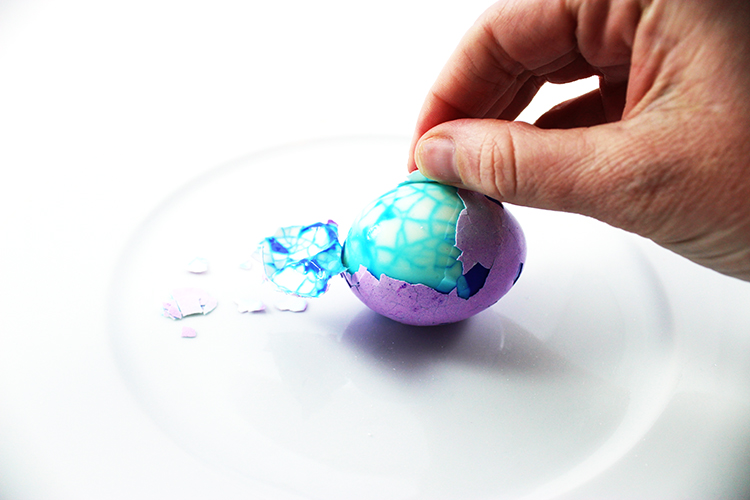 These eggs are perfect for a spring brunch, packed in a lunch box, or made into deviled eggs.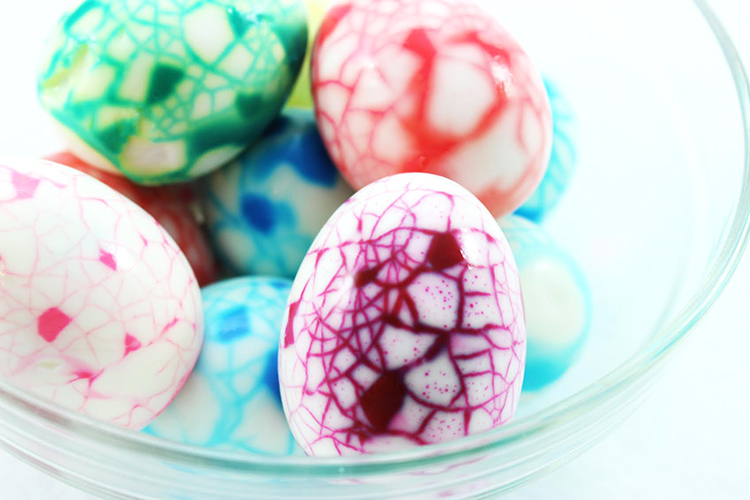 The plain food coloring does not alter the taste of the eggs, only adds a pop of spring color!
Magic Mosaic Eggs Step-By-Step Video: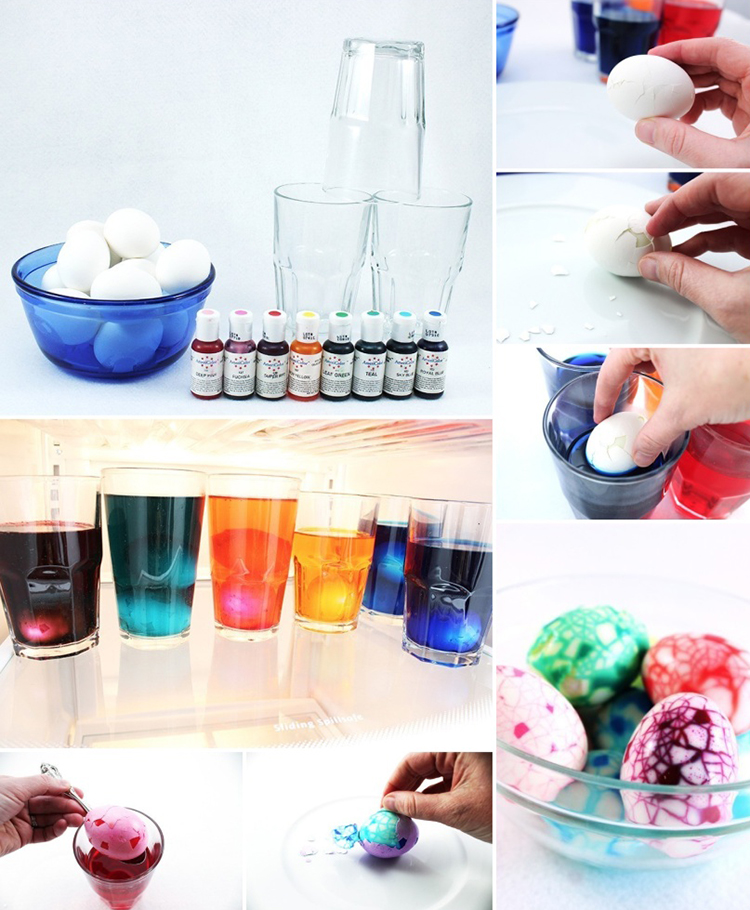 Concerned about using boxed food dye for your eggs? No problem! Check out this post with ideas for creating your own natural egg dyes using food, and use it in place of the boxed stuff!