This post may contain affiliate links which may give us a commission at no additional cost to you. As an Amazon Associate we earn from qualifying purchases.
Ever thought to make your own tile? Now you can! With Claire's quick and easy steps you can turn your doodles into works of art, and make your own tiles or even make your own coasters.
How To Make Your Own Tile
My mother is an artist. As far back as I can remember, she doodled. On paper, on napkins, on paper plates – doodles. She turned me into a doodler. I doodled watching TV, I doodled during lessons in school, I doodled in the margins of my homework- my name is Claire and I'm a doodleholic.
On Pinterest I ran across a cute doodle on a mug from Abernathy Crafts. So sweet and simple! Why not take that idea and doodle on something similar, like tiles? I got my tiles at a home improvement store for under $0.20 a piece, so a set of 4 came in under $1. Some of the edges of the tile/glazing were rough, so I took a bit of sandpaper to those spots. You'll also need sharpies (I like the look of the plain black and white, but LOVE COLOR!), scissors, felt, and glue.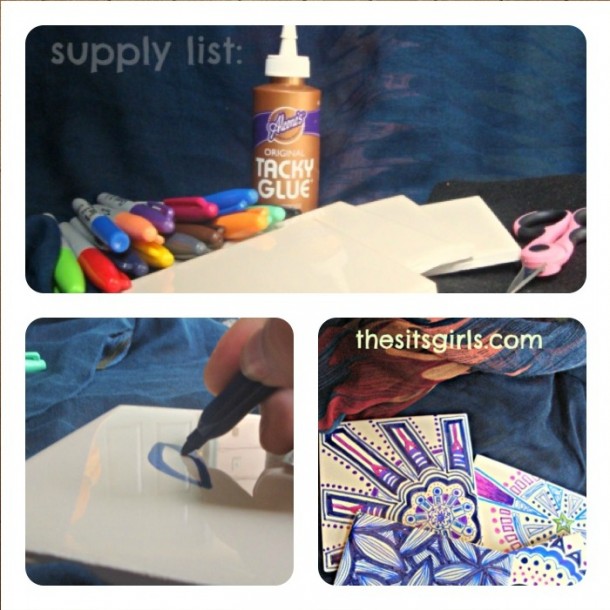 Now go to town! Doodle, write a favorite quote, have your kids help personalize them (what a great gift for a teacher or grandparent!)- HAVE FUN!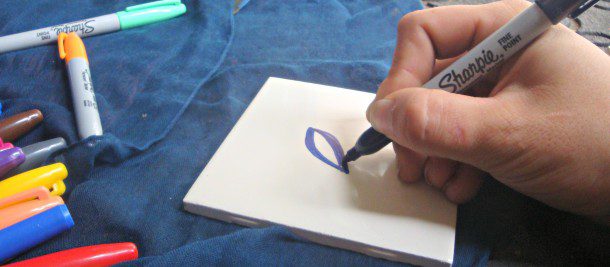 In order to set the sharpie, bake the tiles for 30 minutes at 350 degrees. After the 30 minutes is up, let the HOT tiles cool before picking them up.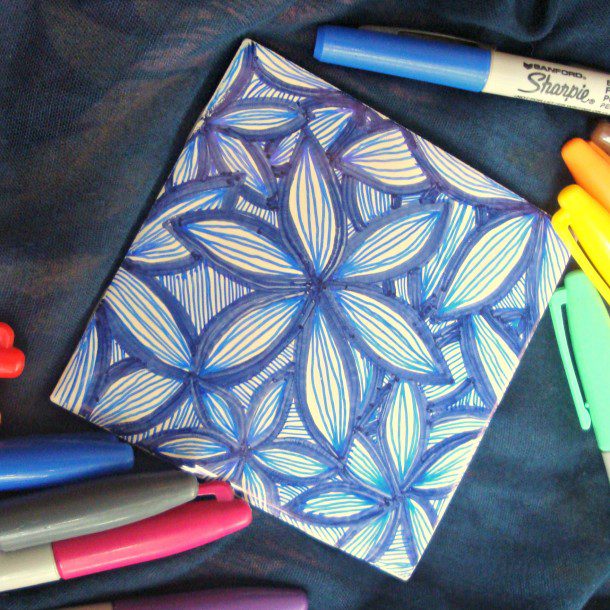 Now it's time to add felt to the back. You can use a package of the self-adhesive felt circles or cut some felt of your own. I just cut a square the size of the tile and glued it on using some craft glue. The felt I used is eco-felt made from recycled plastic and while hot glue dries quickly, I find it also ends up melting the felt a bit.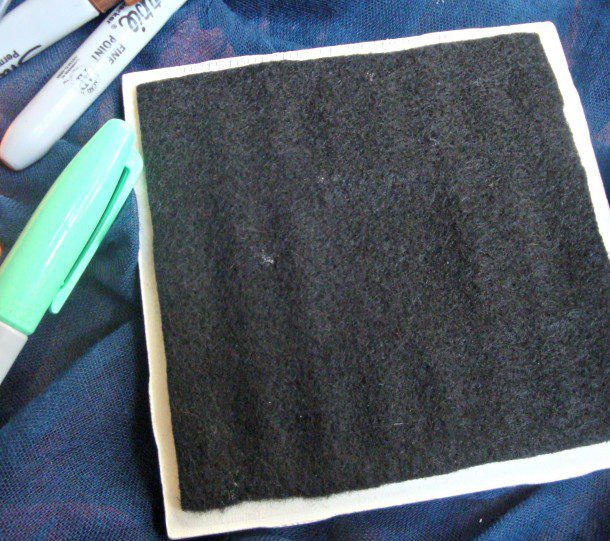 Once the felt-glue is dry, you're done. Wrap them up or set them out on the table- they're ready to use!