This post may contain affiliate links which may give us a commission at no additional cost to you. As an Amazon Associate we earn from qualifying purchases.
When winter bows out and spring starts to wrap her warm arms around us, I can't help it but crave a bit of color!  We see color popping everywhere, why not inside too?
Creating your own set of DIY Coasters is the perfect way to bring a bit of the outside color in!  Even better, coaster making is easy as pie and only require a few inexpensive supplies.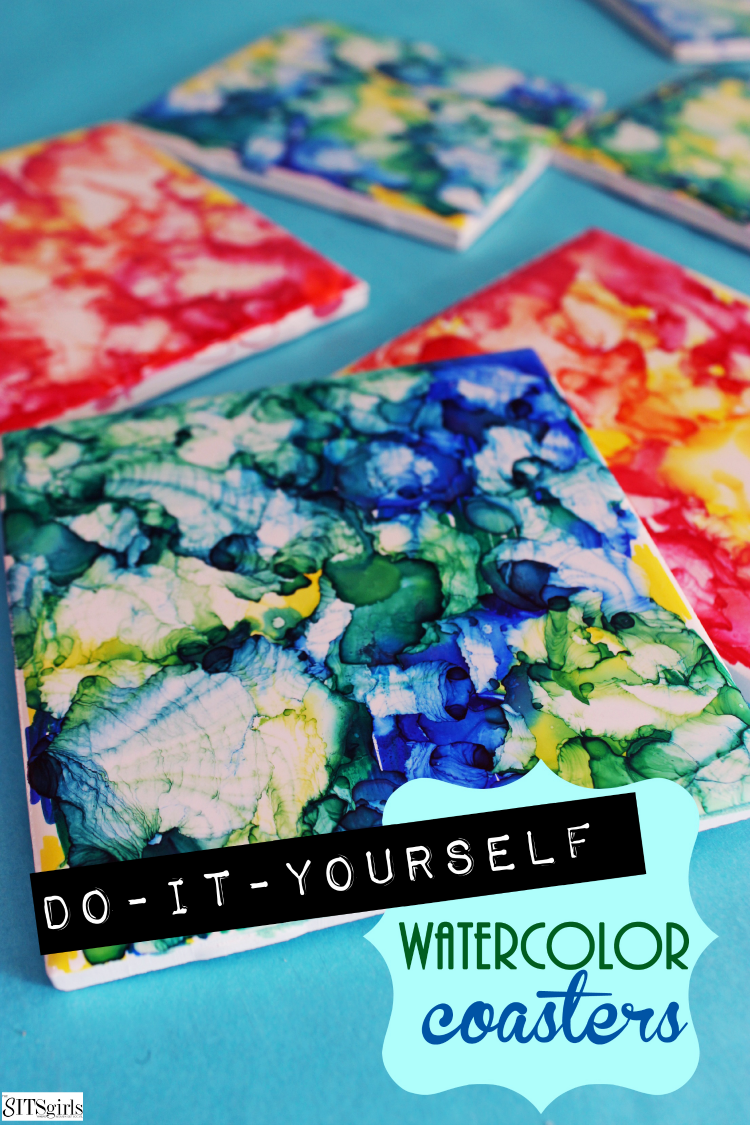 DIY Coasters Using Watercolors
The best part about creating these DIY Coasters with Watercolors is the fact that you may have most of the supplies in your cupboards at home already!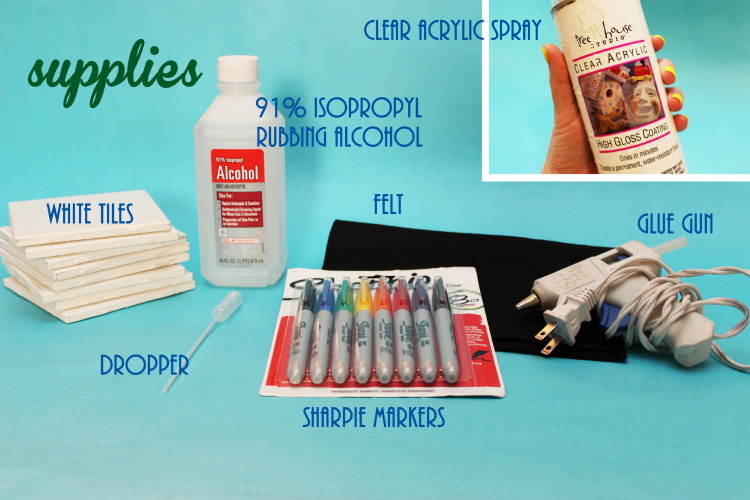 To begin, choose a tile and using your Sharpie markers, color a crazy pattern or design.  There is no right or wrong way to do this!  Just let your inner artist out and draw!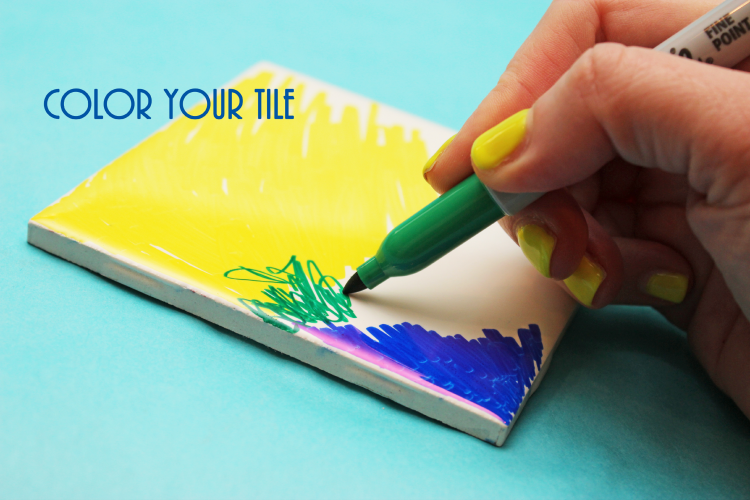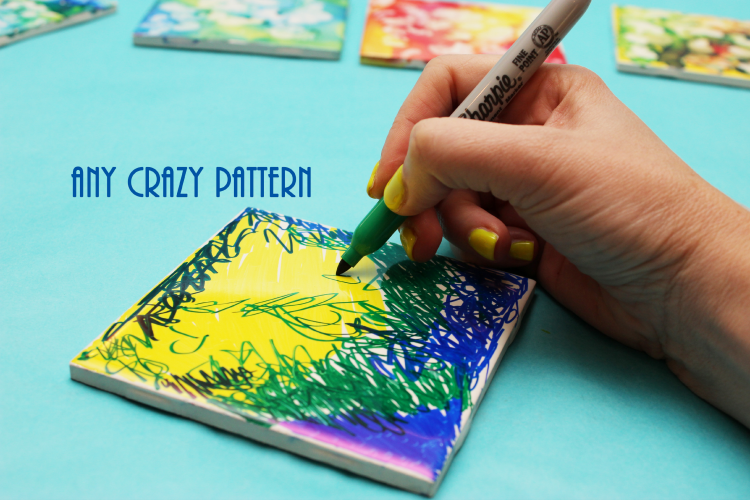 Next, using a dropper or a spoon, make multiple small puddles of alcohol on top of your tile.  Then, here comes the hardest part, allow the puddles to dry.  Resist the urge to blow on your tile, move your tile, or blot your tile.  Allow the simple process of evaporation to do its thing!  (Also, please make sure you are in a well ventilated area when using the alcohol, and remember, it's flammable!)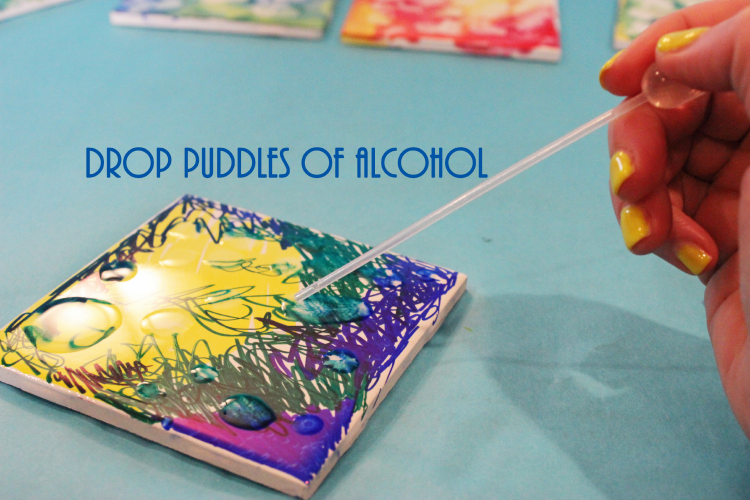 After the first puddles of alcohol have dried, drop another round of puddles on top of your tile.  Try to focus in on areas that have not had alcohol on them, but you can drop puddles on top of dry puddles.  Continue this process of dropping puddles and allowing them to dry until you get the effect you are looking for!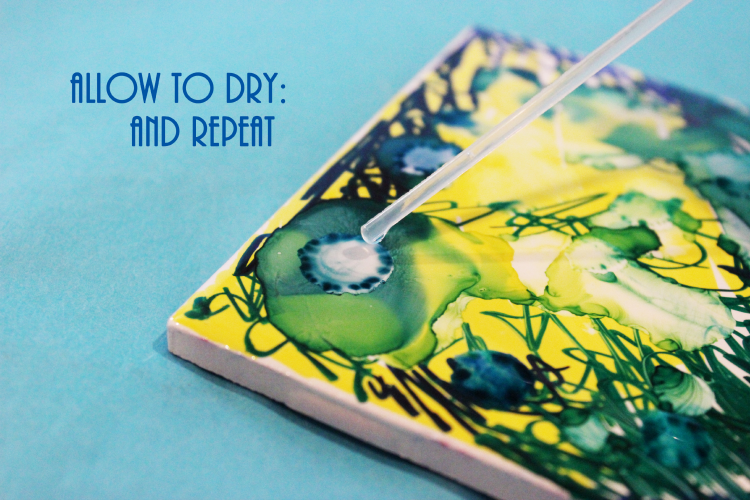 When your tile is finished and you are ready to move on, place it on top of your felt and trace around it using a piece of chalk or a crayon.  Cut out your shape.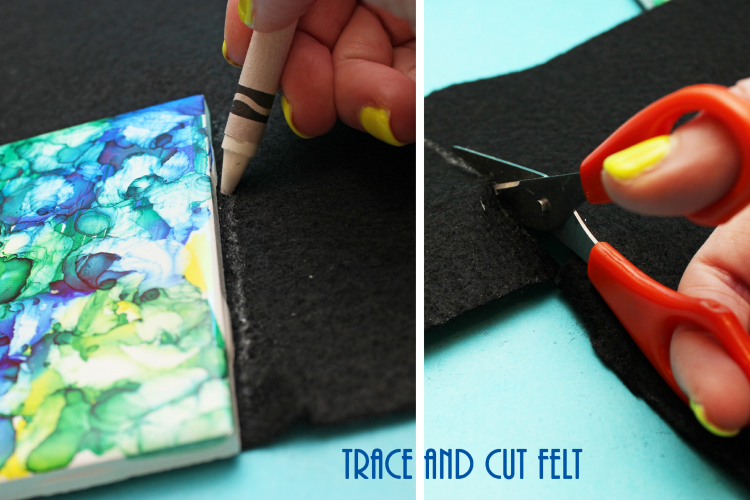 Next, turn your tile over and glue the felt square onto the back.  Press it down to smooth any bumps.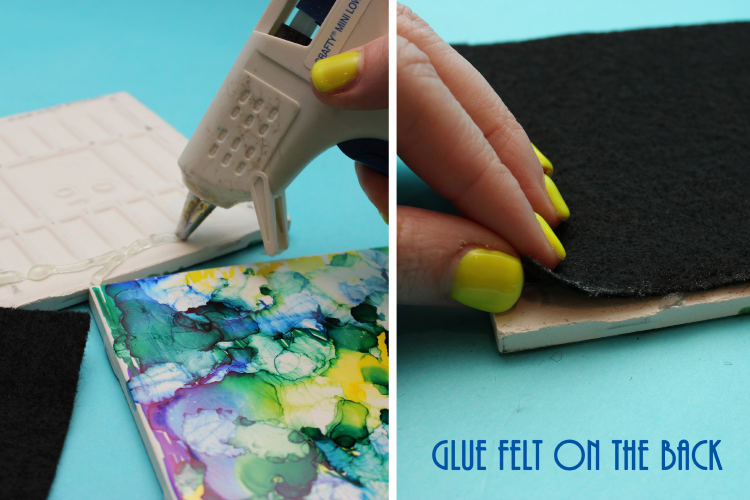 To complete your DIY Watercolor Coasters, spray the tops of them with a clear acrylic to seal in the ink and make a waterproof surface to place a drink on top of.  This step is best done outside.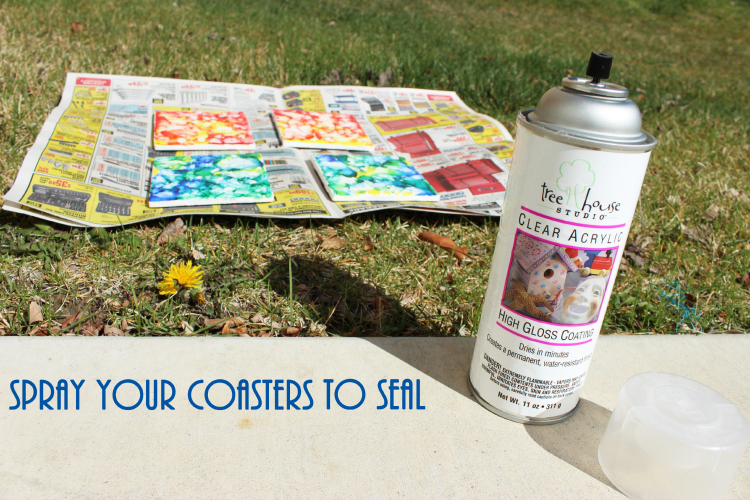 Allow your coasters to dry a full 24 hours before you use them!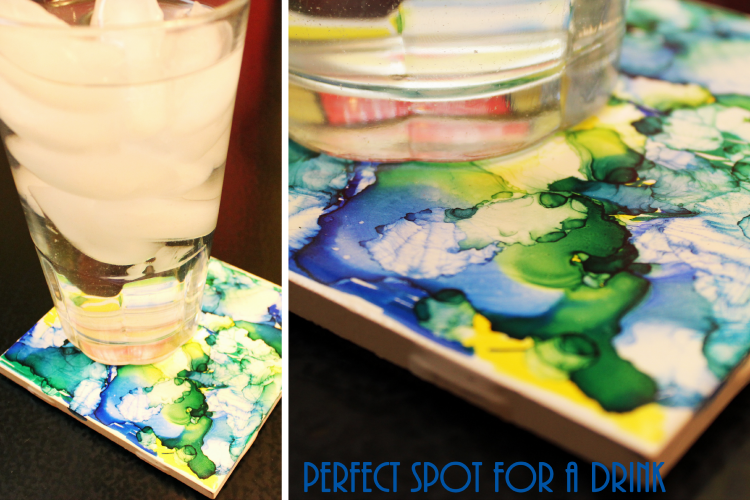 DIY Watercolor Coasters are not only easy, but they are the perfect homemade gift for friends!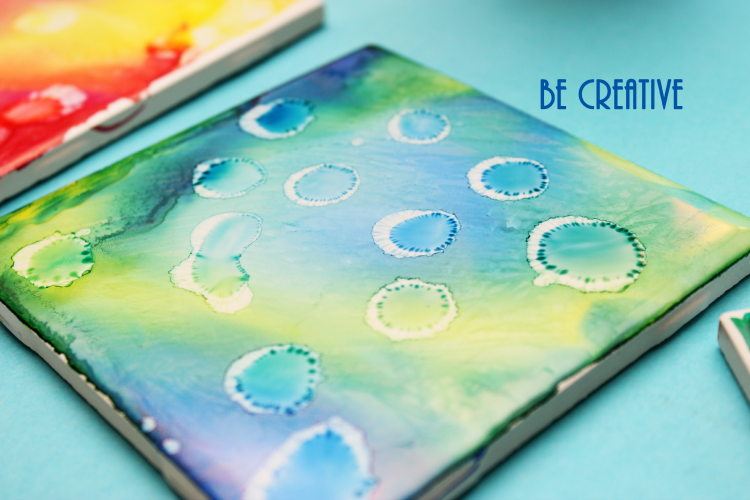 FEATURE YOUR CONTENT!
Do you have a craft, recipe, or another Pin-teresting post that you want to share? Use the below Linky to get featured! We'll be sharing our favorite posts in the coming week across our social media channels, on the blog, and in our newsletter.
SHARE THE COMMENT LOVE
Be sure to spread the comment love! If you link up, please comment on at least three posts that grab your attention. We're looking to help our community continue to grow their tribe and spread the comment support.
WHO WE LOVED FROM LAST WEEK
Here are our favorite picks from last week's link-ups. Show these ladies some love!