This post may contain affiliate links which may give us a commission at no additional cost to you. As an Amazon Associate we earn from qualifying purchases.
Using mason jars in home décor is all the rage right now! I inherited a huge box of wide mouth mason jars and didn't quite know what their final destiny would be. But, with fall tapping its future prospects on my shoulder, I knew I had a special project in store for my prized jars.
Making these polka-dot mason jar lanterns was a simple way to dress them up for the cooler weather. Just a shiny new coat of gold paint yielded up such a treat for any evening outdoor activity! Projects don't come any simpler than this!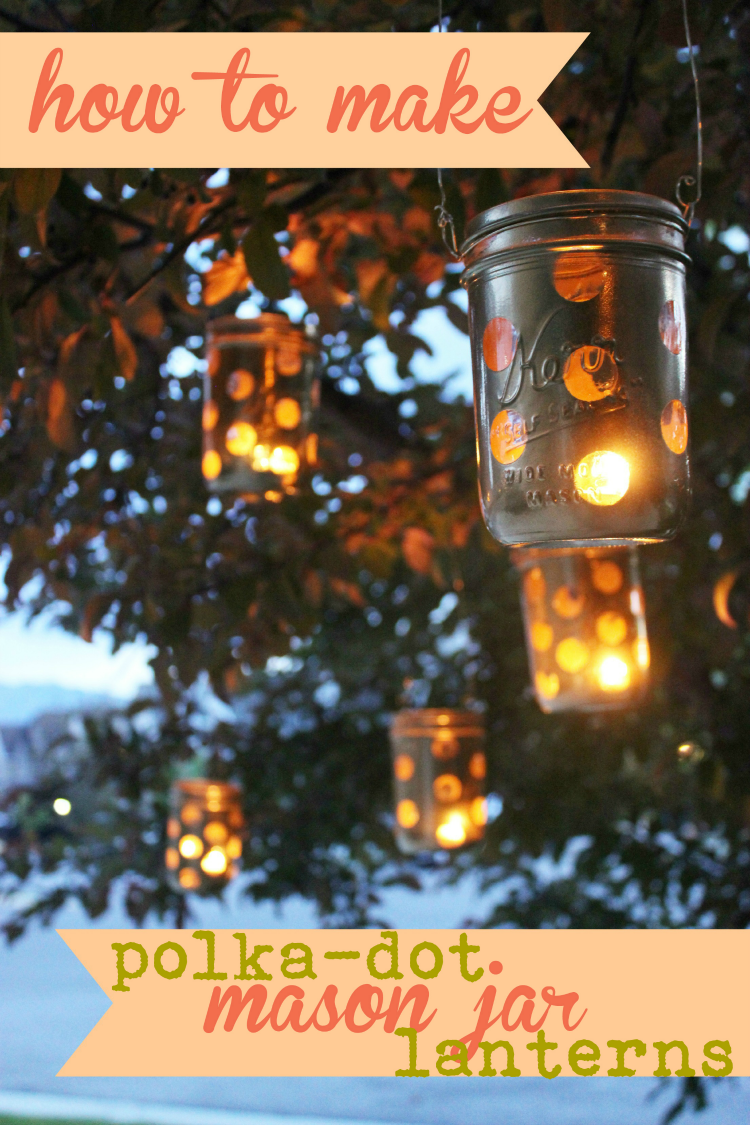 DIY Mason Jar Craft Polka-Dot Lanterns
To begin, gather these supplies: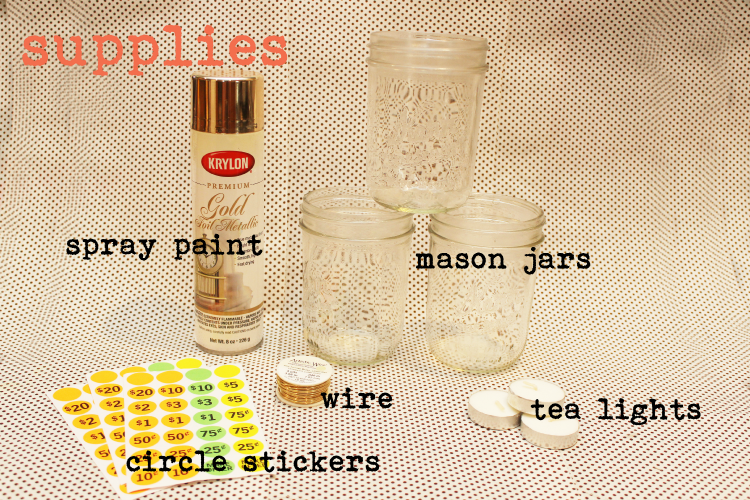 You are also going to need a way to cut and twist your wire. I used a pair of snips, and a pair of needle nose pliers.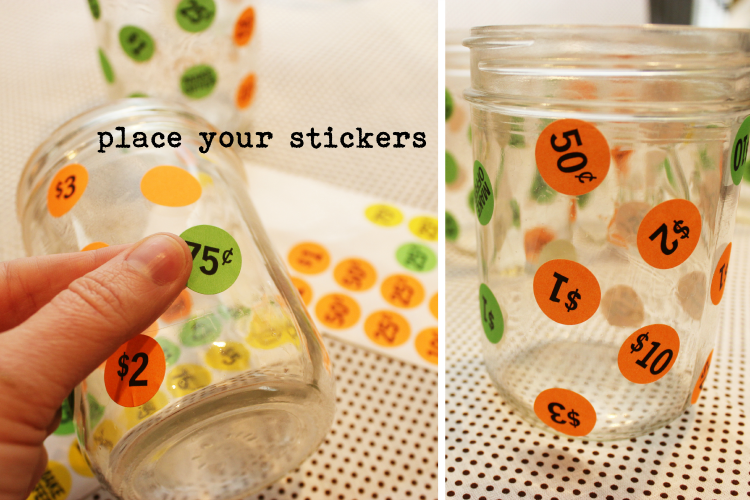 To begin, prep and clean your mason jars. Then, adhere the circle stickers on the outside of the jars. I did a semi-organized polka-dot pattern. I didn't measure or mark anything beforehand; I just placed the dots about equal space apart.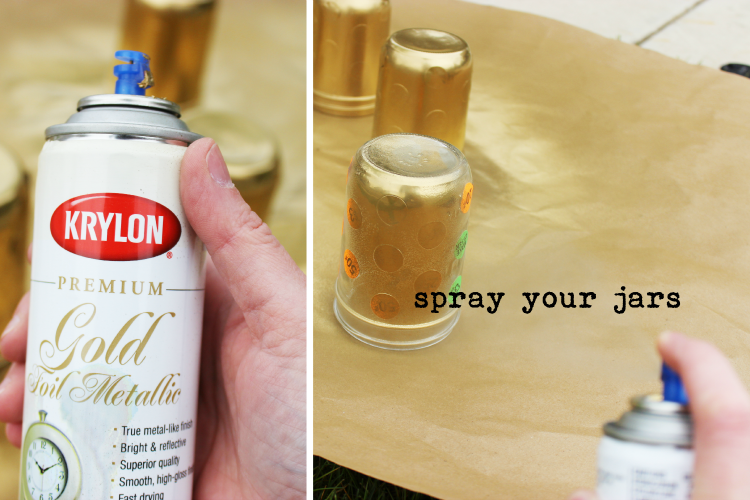 Next, prepare a surface for using spray paint. I set out a large sheet of paper in the grass. Then, spray an even coat of paint on your jars and let them dry before touching them again.
When your jars are dry to the touch, bring them inside and remove the stickers.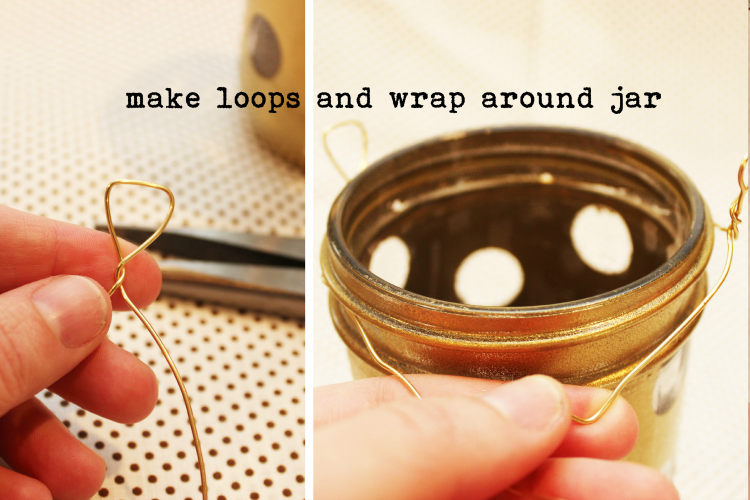 To create the hanger for your jar, cut a piece of wire with ample room for twisting. I cut a piece that was 5 inches longer than the circumference of my jar. Then, on opposite ends of the wire, twist little loops. Wrap this wire around the mouth of your jar and twist around to secure.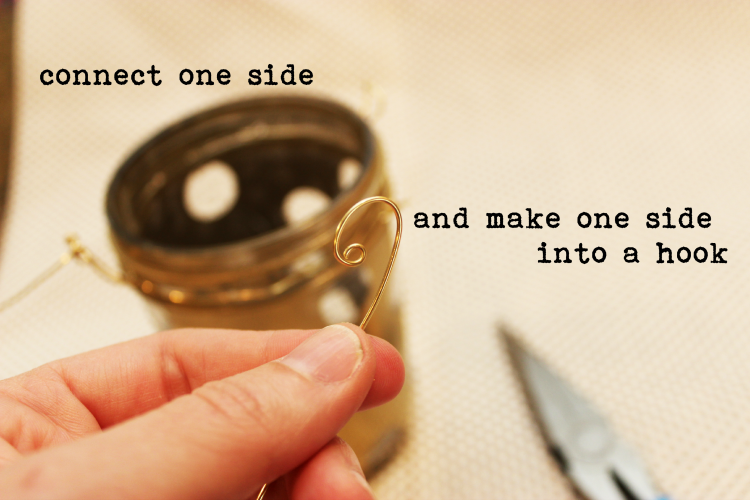 Next, cut a long piece of wire to connect to the loops. This piece can be as long as you want your lantern to hang down. I made mine all varying lengths to add a bit of interest to my lanterns. Secure one side of the wire to one of the loops, and turn the other end into a hook for easy placement and removal.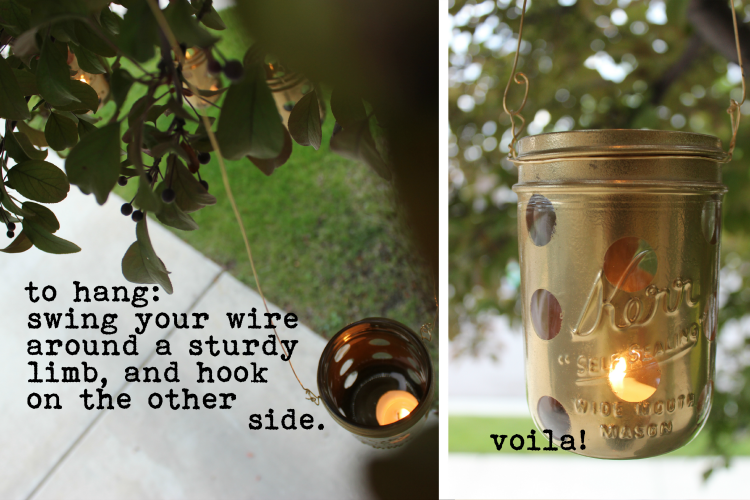 To hang your lantern, swing one wire over a sturdy limb on a tree and secure the hook into the loop. Then, you can add your tea lights and you are ready for summer!
If you are concerned about fire danger, feel free to use battery operated tea lights. And, if you do use real candles, please make sure that they are always supervised.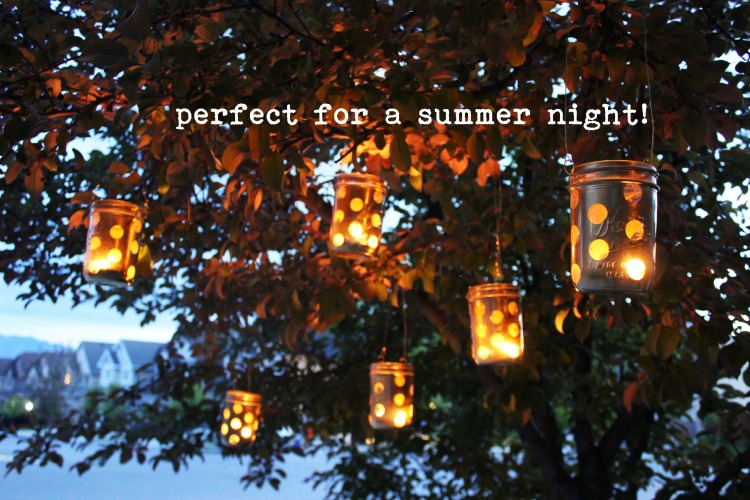 Happy entertaining!