This post may contain affiliate links which may give us a commission at no additional cost to you. As an Amazon Associate we earn from qualifying purchases.
We are always on the go in my family. I can't remember the last time I was able to sit down and have a snack break in the middle of the day without getting interrupted multiple times. This year I made a resolution to go a little more green. In an attempt to forgo plastic bags I came up with a quick mason jar hack. It is the perfect snack holder for kids, and the snack top dispenser allows for just the right amount! This DIY Mason Jar Snack Hack is the perfect trick for your busy lifestyle.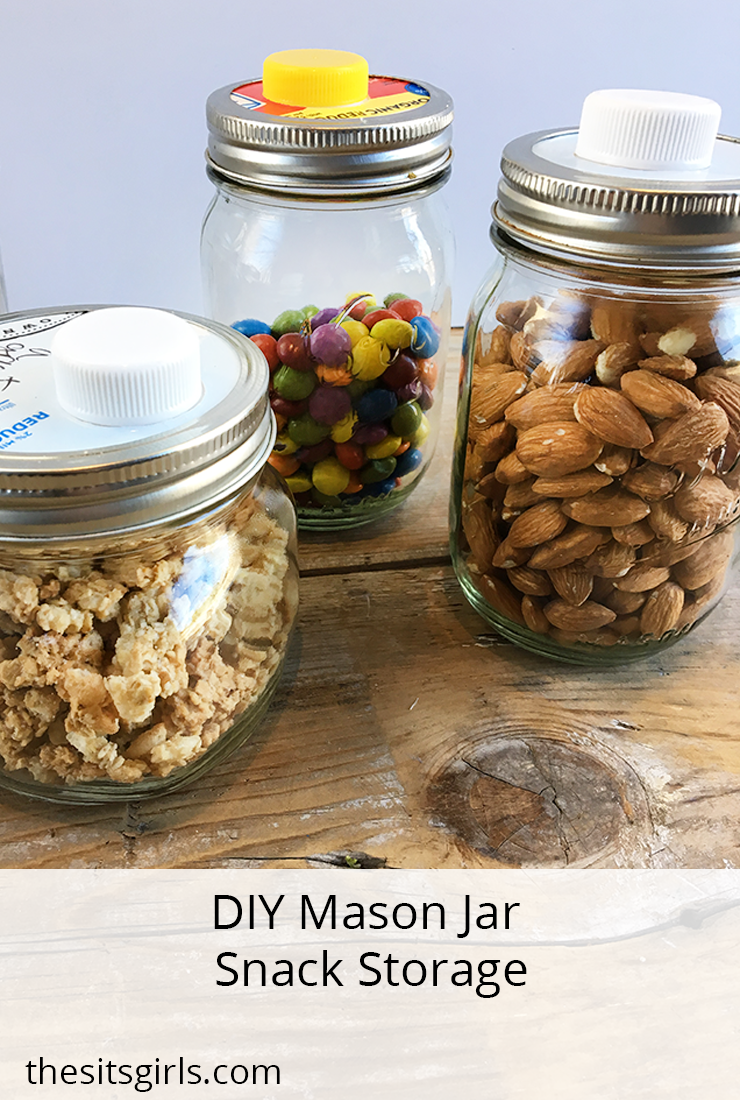 DIY Mason Jar Snack Storage Hack
Materials:
Mason jar
Empty cardboard milk or juice carton
hot glue gun
scissors
The beauty of this project is that you are turning trash in to treasure! I don't like my kids using the mason jars because of the lids. I am always worried they will cut themselves on the metal. So by using this trick, kids can use the spout of the old juice carton to dispense treats without having to ask for help each time.
How To Recreate This Mason Jar Snack Hack
The process is so simple. Trace the lid jar around the carton dispenser, centering the spout in the middle. Cut out the circle. Hot glue the edges if you want a super tight seal for liquid.  Then fill with treats and enjoy!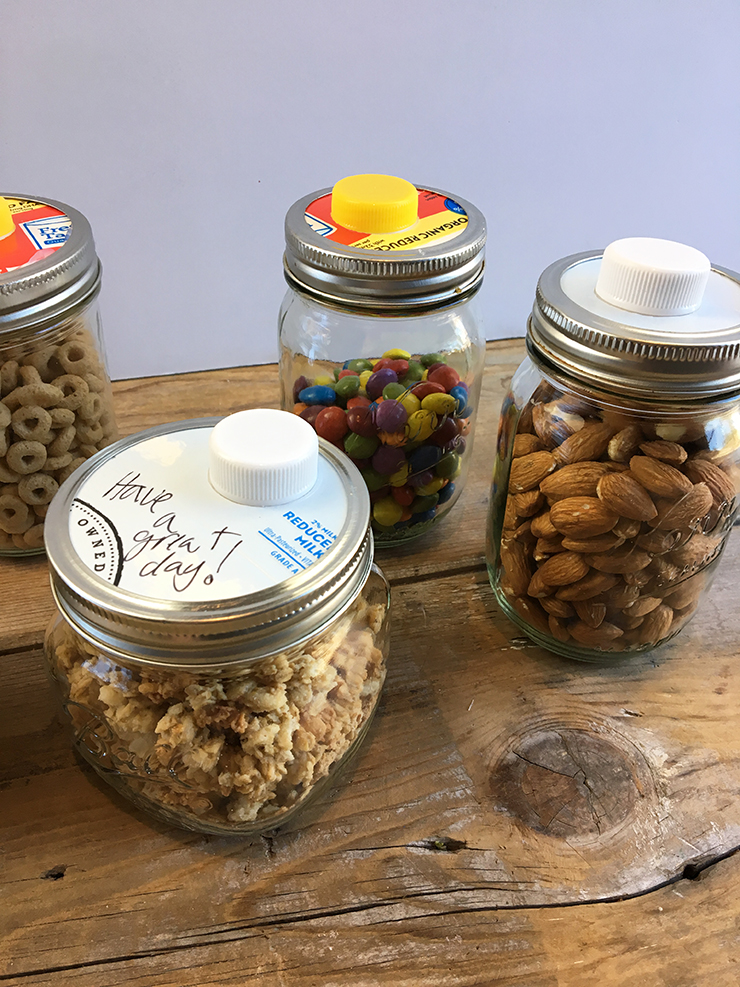 The fun part about the juice containers is that you can write on them! So if you are packing a lunch for someone on the go, you can write them a special message! Get creative with it!