This post may contain affiliate links which may give us a commission at no additional cost to you. As an Amazon Associate we earn from qualifying purchases.
Spring is in full swing! This means it's time to start planting seeds if you want them to grow in time for summer. Today we will be making milk carton planters.
Planting and growing seeds aren't just for your garden. Bring spring into your house by planting your seeds in pots and keeping them in your windows.

 April is the perfect month to plant sunflowers, tomatoes, or herbs such as rosemary and sage. In May you might want to plant Salvia, perennial plants, cucumbers, or basil.
Almost any container will work fine when you're planting seeds. There are trays that are made especially for starting seeds. 

Or if you don't want to spend money and want to get some use out of your recycling, you can create pots out of milk cartons or paper cups. Only your imagine sets the boundaries!
This season, we'll be planting Tomatoes, Carrots, Marigold, Cornflower, and Leucanthemum Paludosum.
Since I am a mom, you know I didn't choose any of the seeds that we're going to plant. All of the decision making was given to my four year old.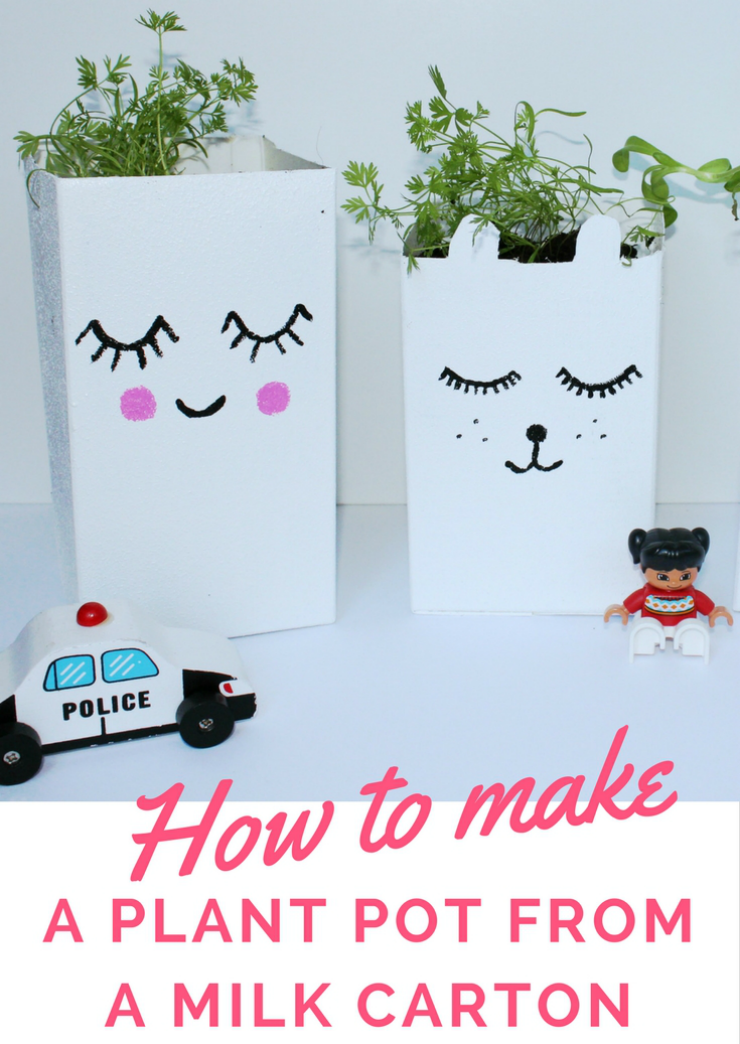 Milk Carton Planters
A milk carton planters project is great for young kids who love to paint. And the finished planted pots are a cute gift idea for teachers or grandparents, or you can do as we will, and keep them on your windowsill to enjoy them all season.
Materials:
Milk cartons (at least 3″ deep)
Knife and Scissors
Brush
Acrylic paint
Potting Soil

Seeds
How To Make Milk Carton Planters
Let's Get Started!


Step 1: 

Empty and wash the milk carton with soap and water. Let dry completely before moving on to the next step.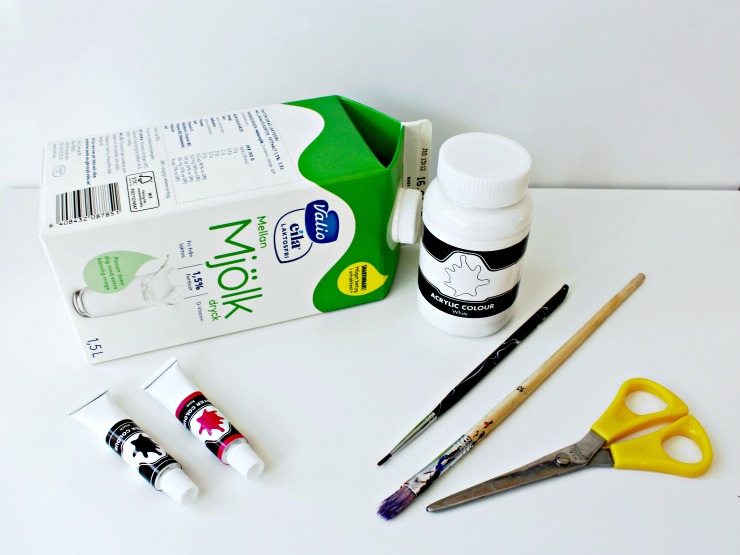 Step 2:

 Decide how deep you want the container to be, and draw a line around the milk carton where you want to cut.

 Use sharp scissors or a serrated knife to cut out the top of the milk carton. You could cut horizontal if you want more planting space.

Supervise your child when using scissors, or let this step be made by an adult!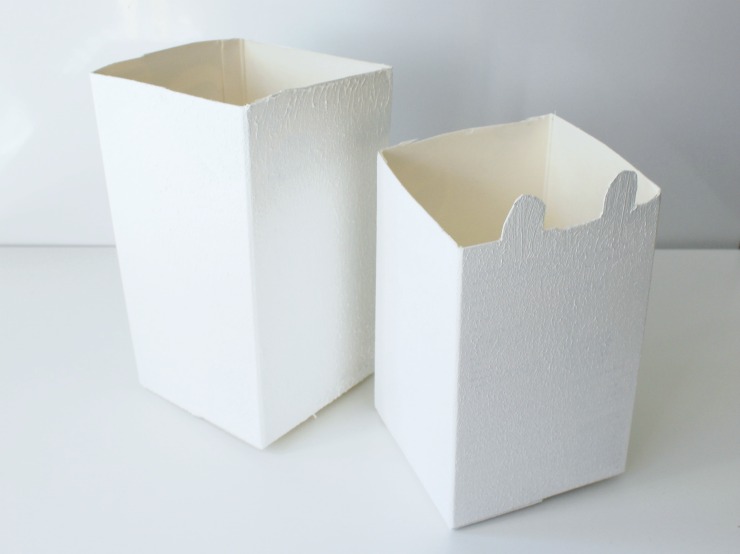 Step 3:

 Paint your milk carton with white paint. We had to use two coats of white paint before the carton was completely covered. Allow the paint to dry between every coat.

 Remember to protect your clothes and surfaces from paint!

 Paint faces on the carton or whatever else you or your kids are in the mood to paint!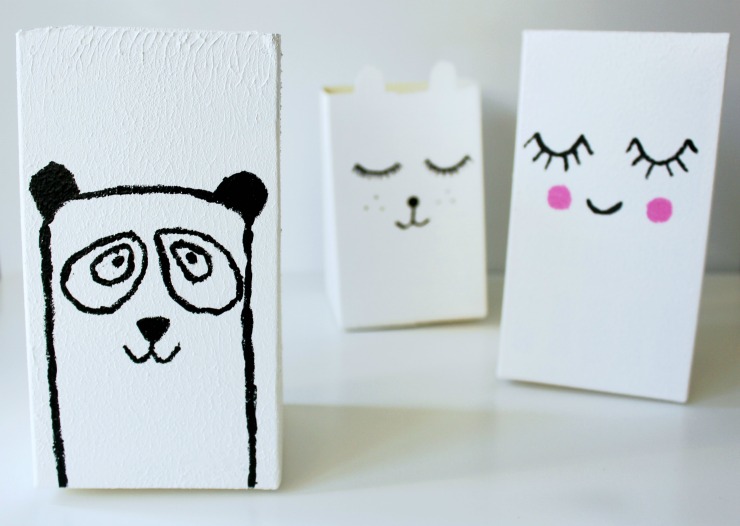 Step 4:

 Use a screwdriver, knife, or scissors to poke a couple of holes in the bottom of the carton. This will allow any excess water to drain out of your planter.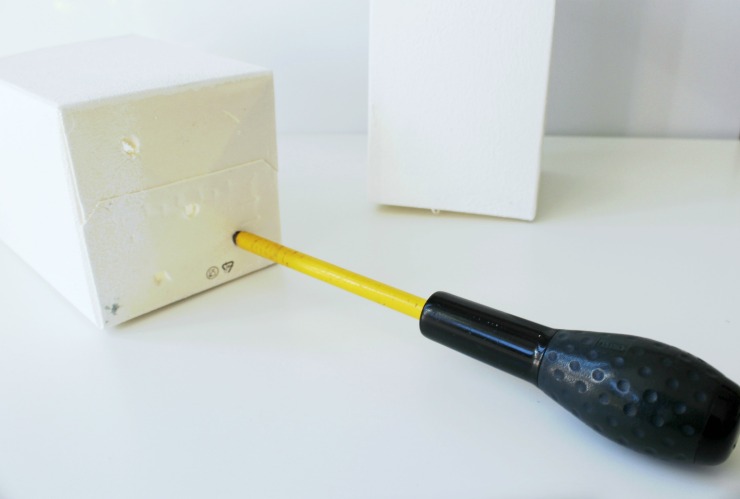 Step 5:

 Fill the planter with potting soil, up to ¼ inch from the top. Plant your seed according to the packet and cover the seed with some soil. Mist the soil and place the carton on a sunny windowsill.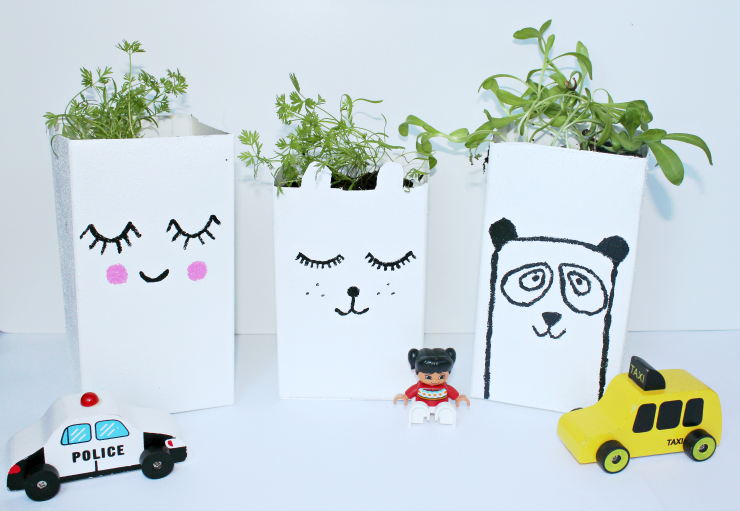 You're finished!
Remember to mist the soil every day and transplant the seedlings when they're about 2-3 inches tall.
Author Bio: 
Awesome Alice
The blog Awesome Alice was created for busy moms who needs quick solutions, fun crafts and reminders to pause and enjoy the little things in life! At awesomealice.com you can read about parenting tips, DIY and craft ideas, marriage advice, and self-care tips for mothers.
For more container gardening ideas for kids, check out our dinosaur garden and mermaid garden.