This post may contain affiliate links which may give us a commission at no additional cost to you. As an Amazon Associate we earn from qualifying purchases.
I always love reusing everyday items for craft projects. Coffee Filter Flower Balls, Toilet Paper Roll Ornaments, and Trash Bag Spiderwebs are perfect examples of taking something and transforming it into stunning holiday decor! A couple of months ago I started collecting milk jugs, but wasn't sure what I wanted to do with them. After much deliberation I settled on making these Milk Jug Ghosts for Halloween.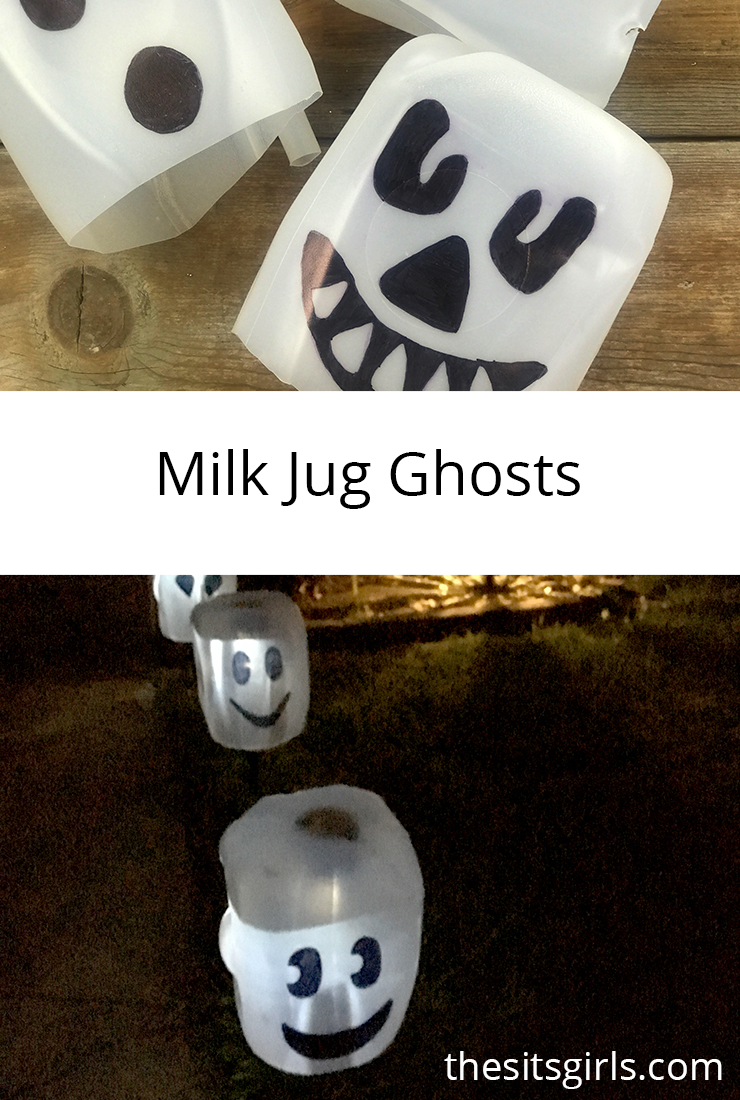 Milk Jug Ghosts
Here are the materials you need to make milk jug ghosts:
Milk Jugs
Scissors
Sharpies
Dollar Store Solar Light Stakes
Milk Jug Ghosts Video Tutorial
How To Make Milk Jug Ghosts
We drink lots of milk in our house. I feel like I go to the store at least two times a week for milk! If  you don't drink as much milk as we do, you might want to ask a couple of friends if you can have their milk jugs when they finish with them.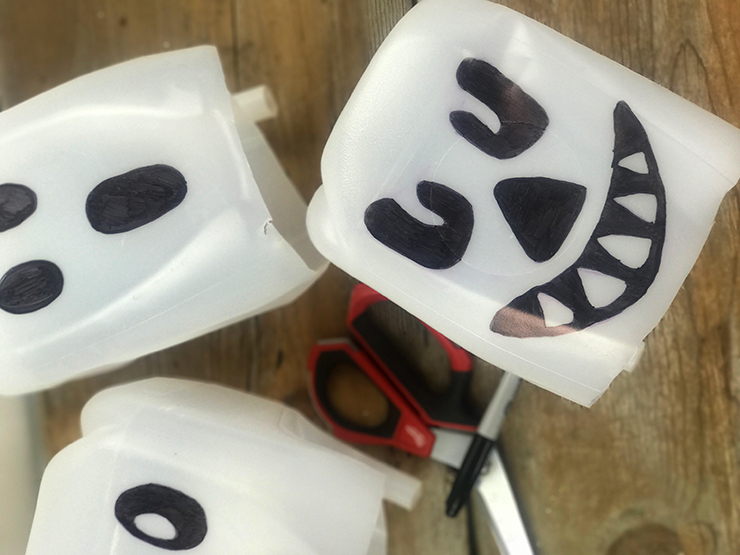 Whenever I start a craft the kids always want to jump in and join in the DIY project. This was the perfect craft to let them take a stab at!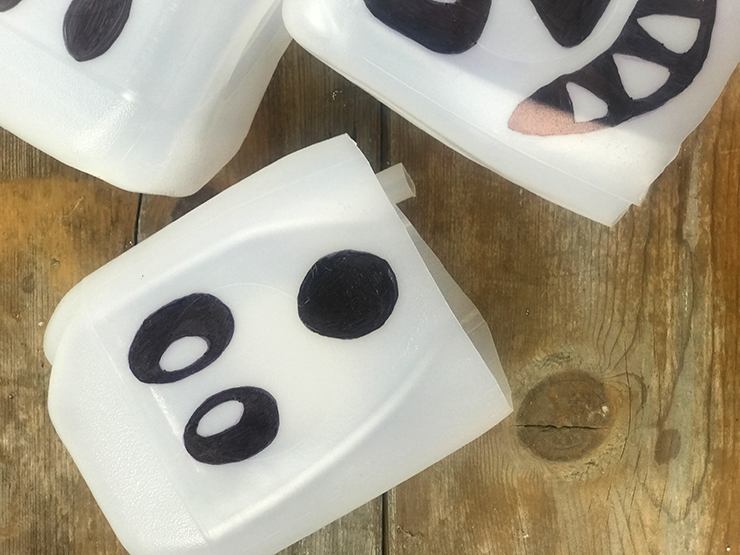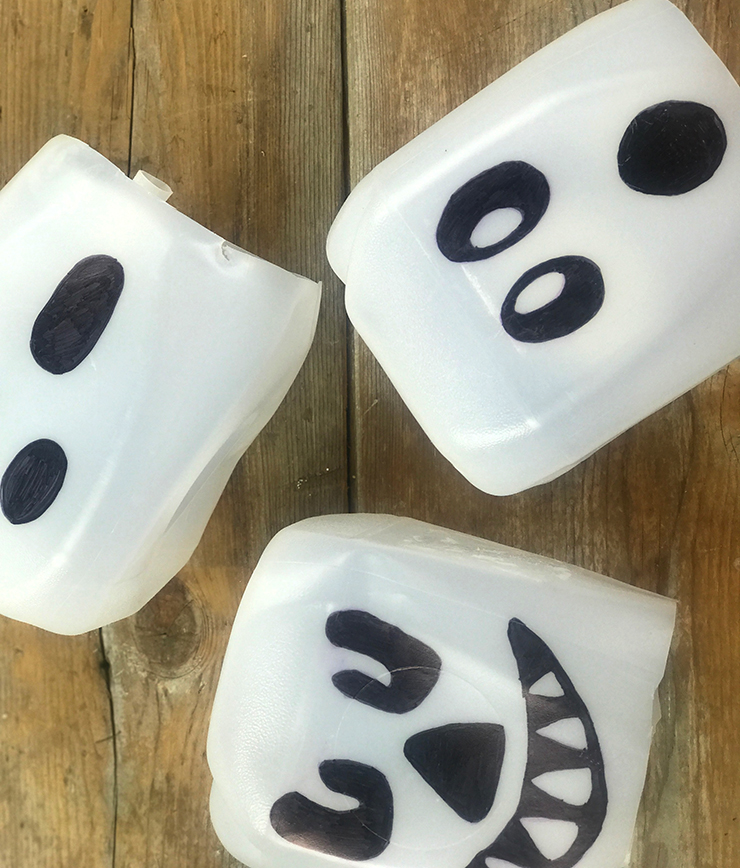 The method is quiet simple! Grab a sharpie, and turn your milk jug upside down, and draw whatever face you like on the flat side.
After that, cut off the bottom portion of the jug to create a wide opening. These milk jugs can withstand the elements, so they are great for lining walkways or would work great sitting on the porch, as well.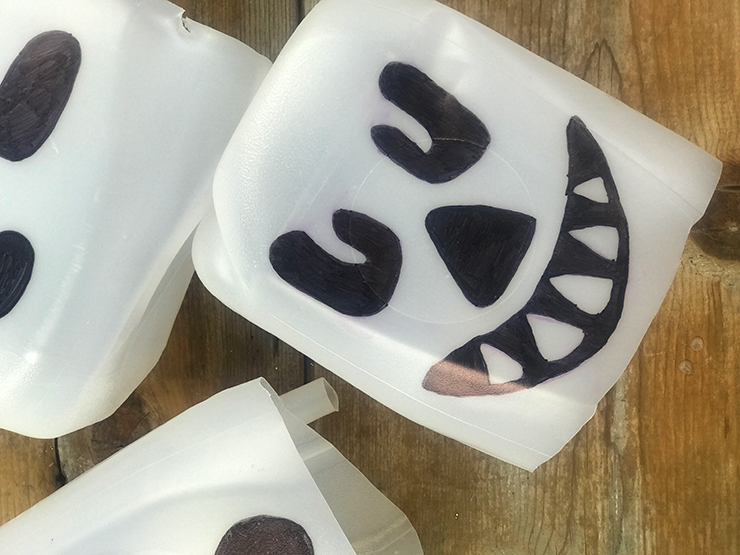 Every Summer I buy about 20 solar light stakes from the Dollar Store. I can not tell you how amazing they are. Solar light stakes can be used for so many DIY projects! To light my ghosts up, I simply stuck the stake into the grass, and let the milk jug rest on top of it!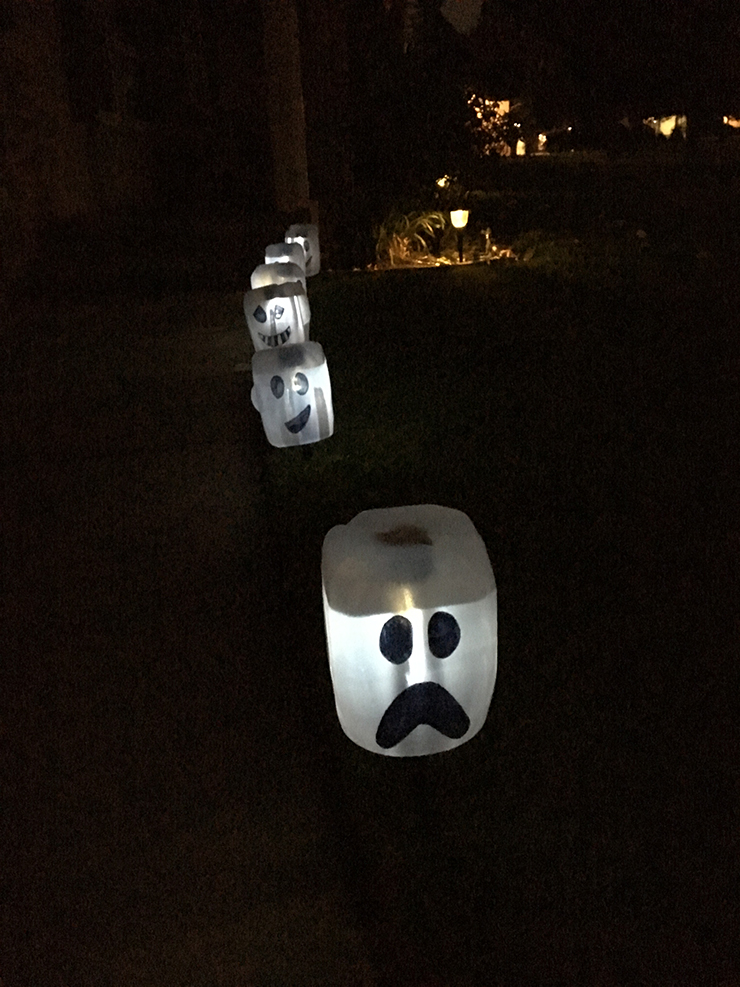 Note: You need to remove the milk jugs while the sun is out to fully charge the solar stakes!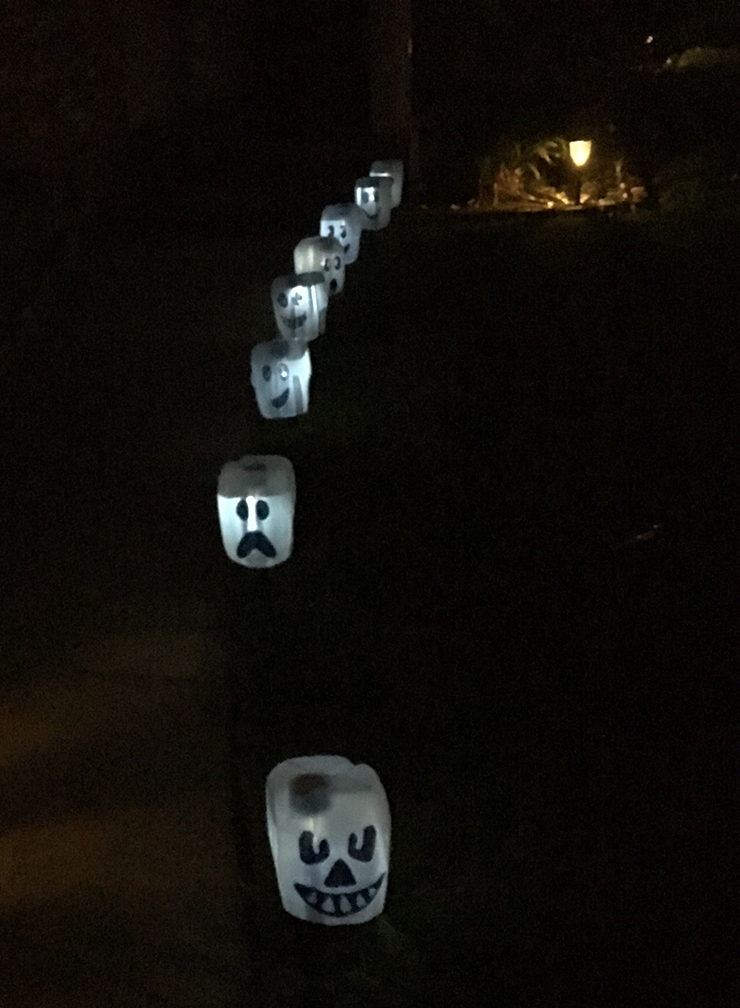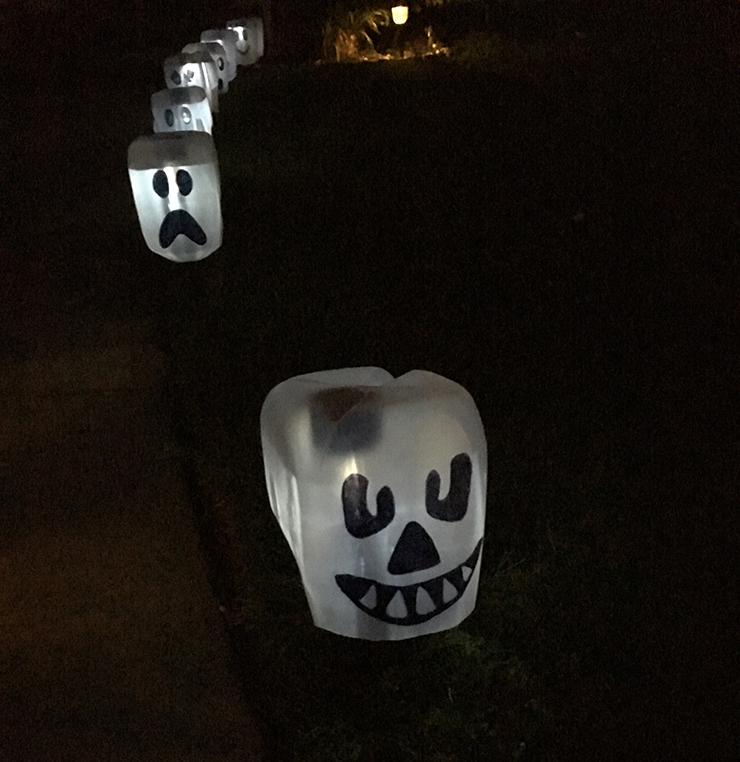 We had such a great time making these that I might even make some with snowflakes for Christmas!