This post may contain affiliate links which may give us a commission at no additional cost to you. As an Amazon Associate we earn from qualifying purchases.
With the warmer temperatures rising, festive drinks are always a must, and if there is one thing you'll need to protect your surfaces, it is fun DIY mosaic tile coasters! These coasters are the perfect way to brighten up your space; they work both indoors and outdoors, and the best part is you can have your kiddos make their very own coaster (with parental help, of course).
While this isn't a craft project you can complete in a few hours, it will be worth it once completed!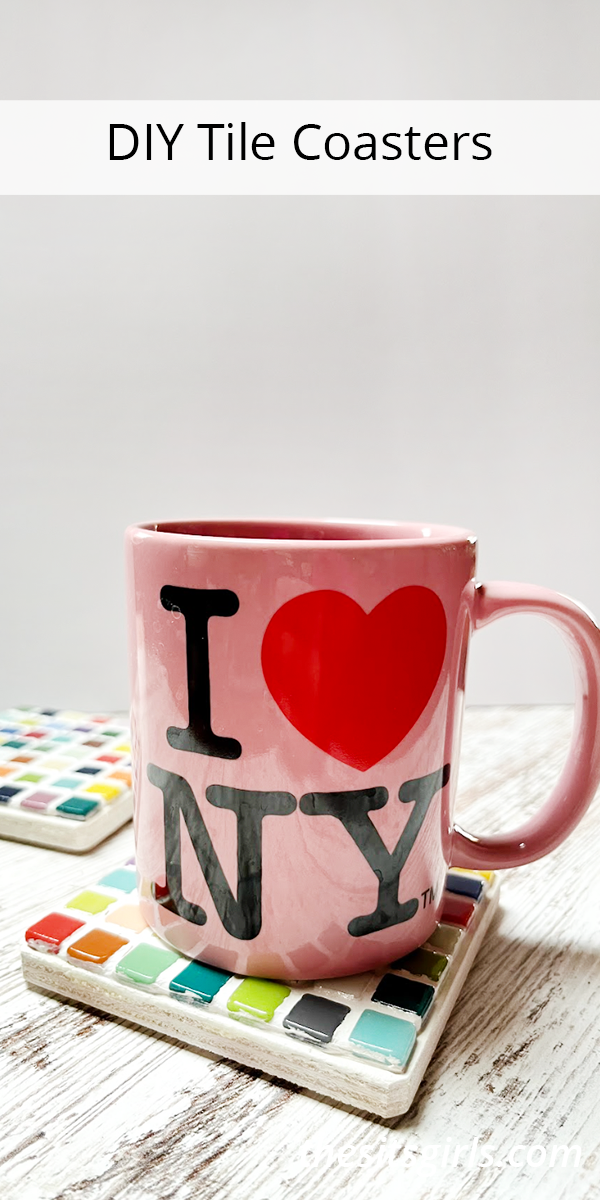 DIY Mosaic Tile Coasters
Materials Needed for DIY Mosaic Tile Coasters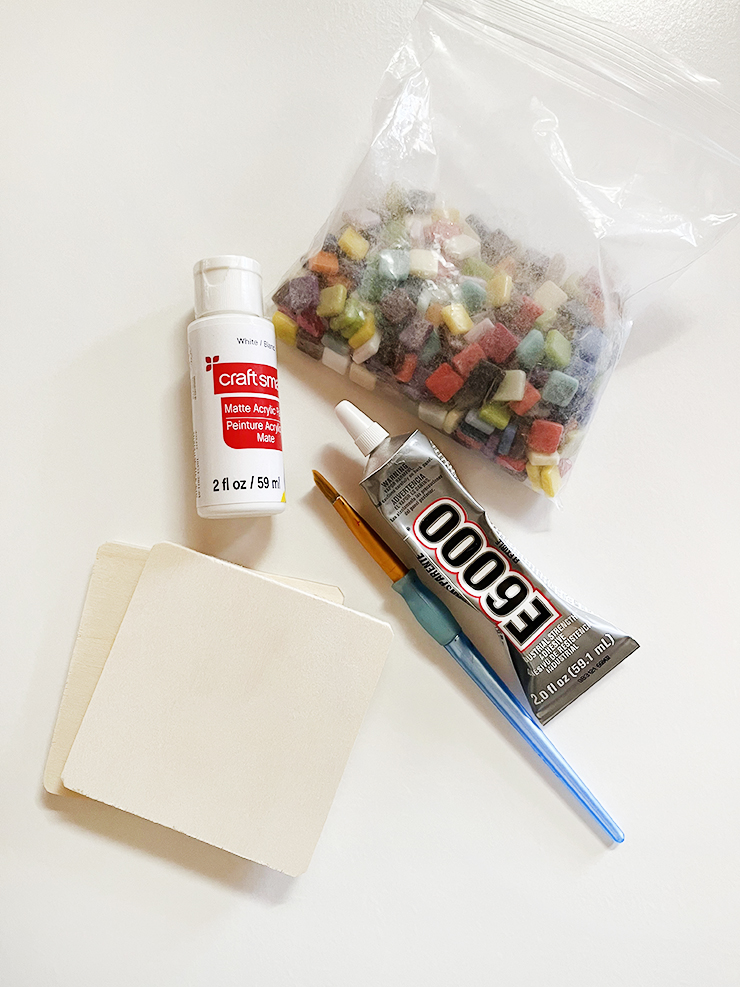 How To Make Mosaic Tile Coasters
Begin by giving your wooden coasters a quick paint job. You can use any colors that will match your tiles, but I ended up using white.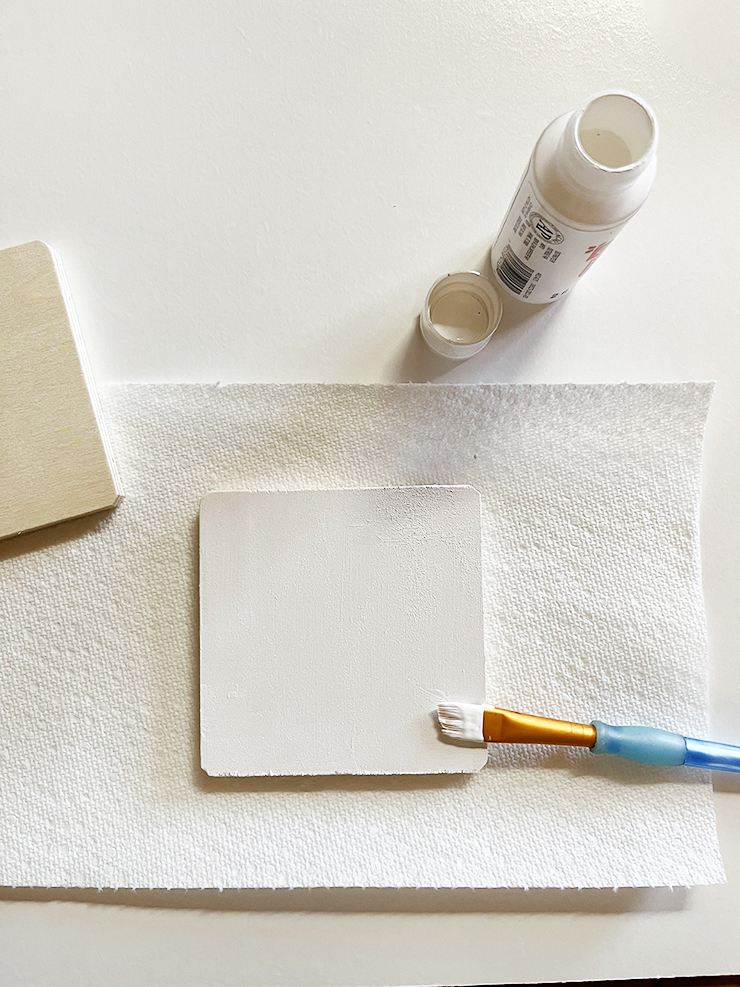 After the paint has dried, you can set your tiles on the coaster 7 by 7. Starting at the top and side, I found that you can space them out equally on the rest of the coaster. You can get creative with the tiles and create a pattern or you can randomly place colors.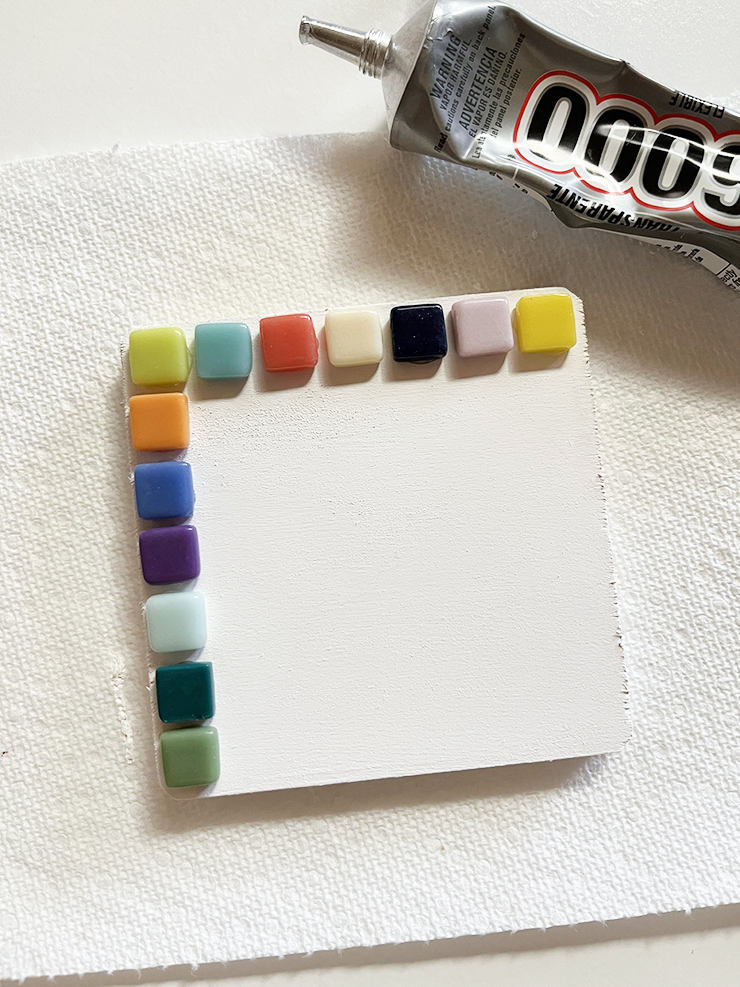 After placing the tiles how you like them, you can start by gluing them down. I like using the E6000 Glue because it doesn't set quickly; this will allow you to move the tiles around if you need to. Once you've glued all of your tiles to the wooden coaster, let cure for at least 24 hours.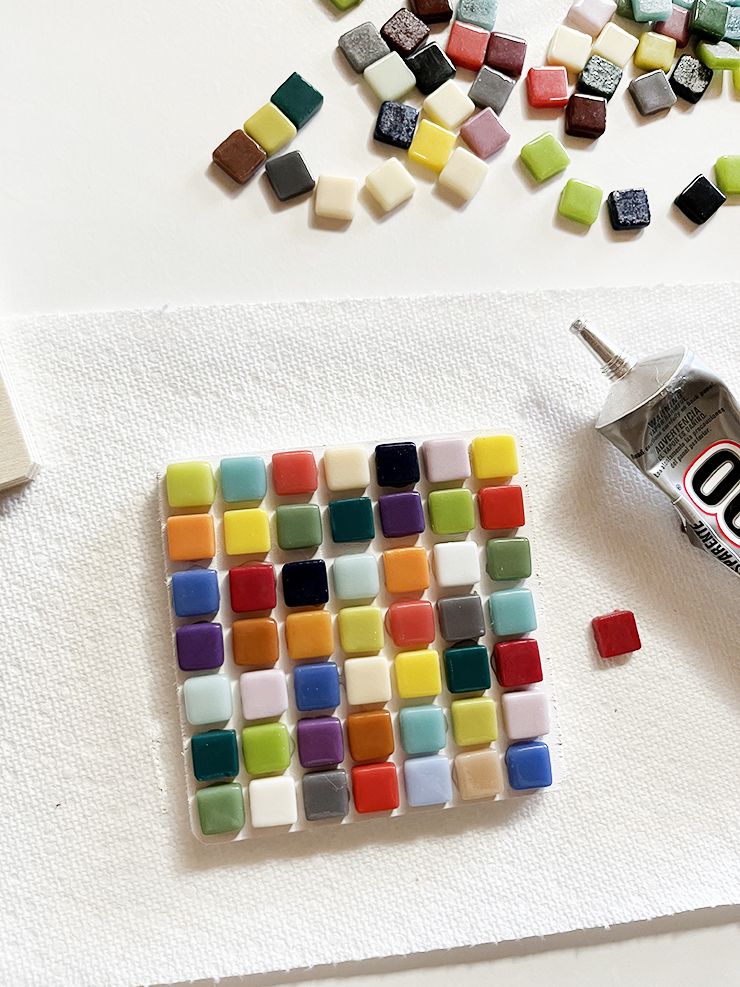 If grouting is not something you are comfortable with, you can just glue your tiles closer together. I recommend leaving a little space between the tiles if you use unsanded grout.
After 24 hours, the glue should be good and dry; you can begin grouting. I mixed a few tablespoons of unsanded grout powder with water until it formed a batter-like consistency.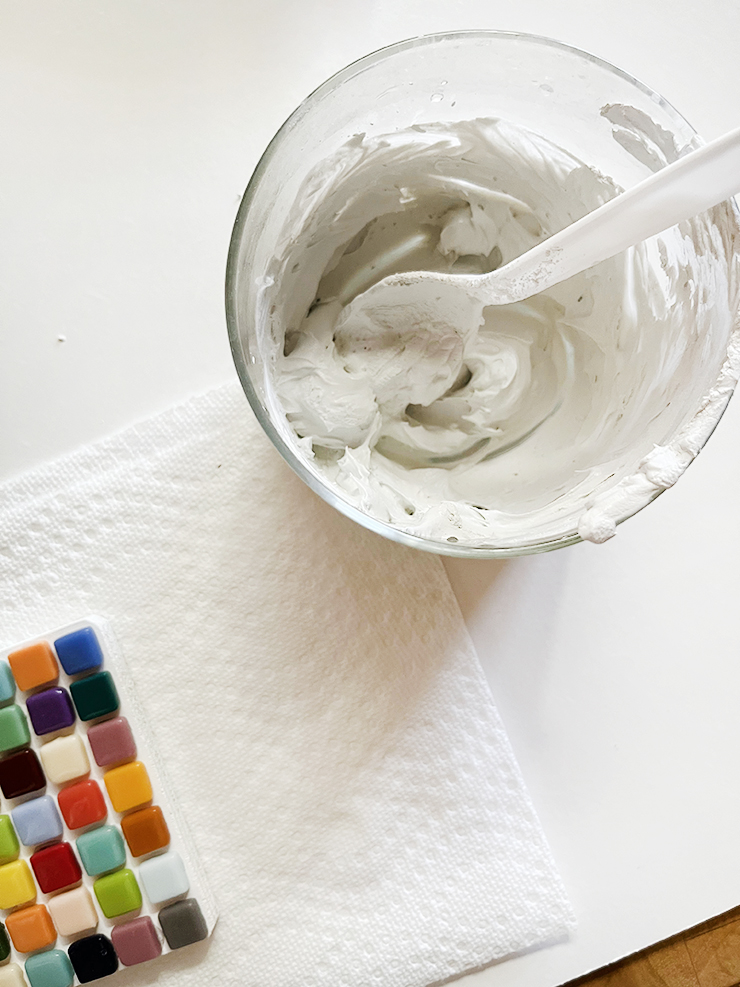 I scooped a few tablespoons on top and covered the grout around to cover the tiles. Using my finger was much easier than using a scraper. I had more control over the amount of grout between the tiles. 
You'll want to remove as much grout as possible from your coaster. I recommend waiting at least 10-15 minutes for the grout in between the tiles to dry before wiping them down with a damp sponge to remove any excess grout on the tiles.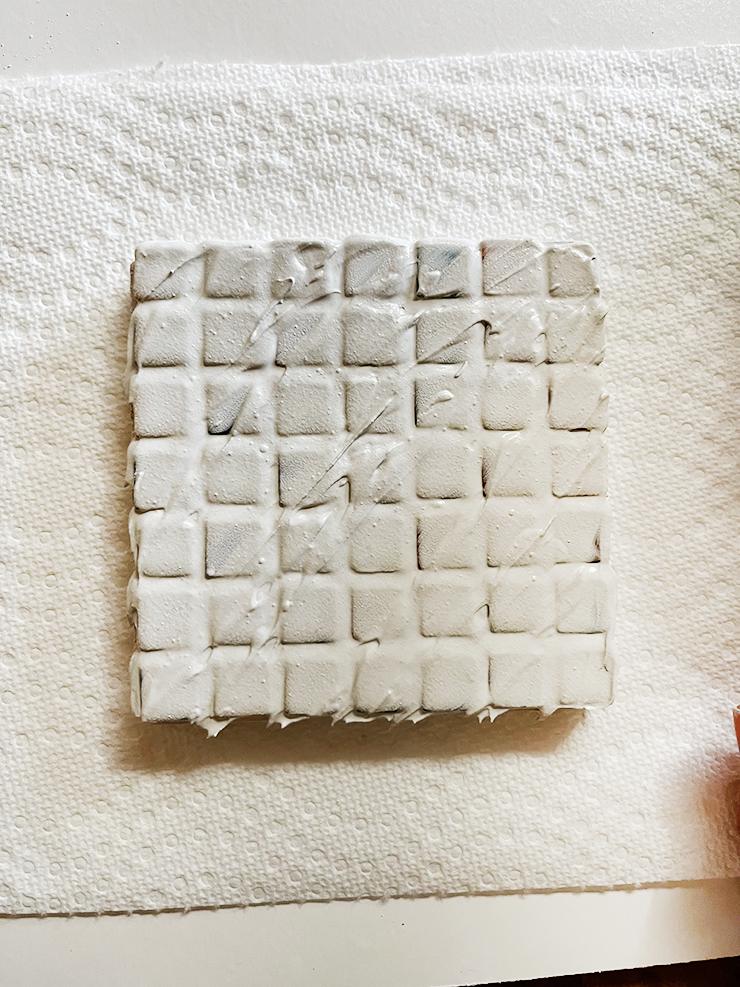 It was harder to remove the grout from the tiles when it was still wet. Just make sure that the grout doesn't dry entirely on your tiles. It will leave a streaky mess and won't look as pretty!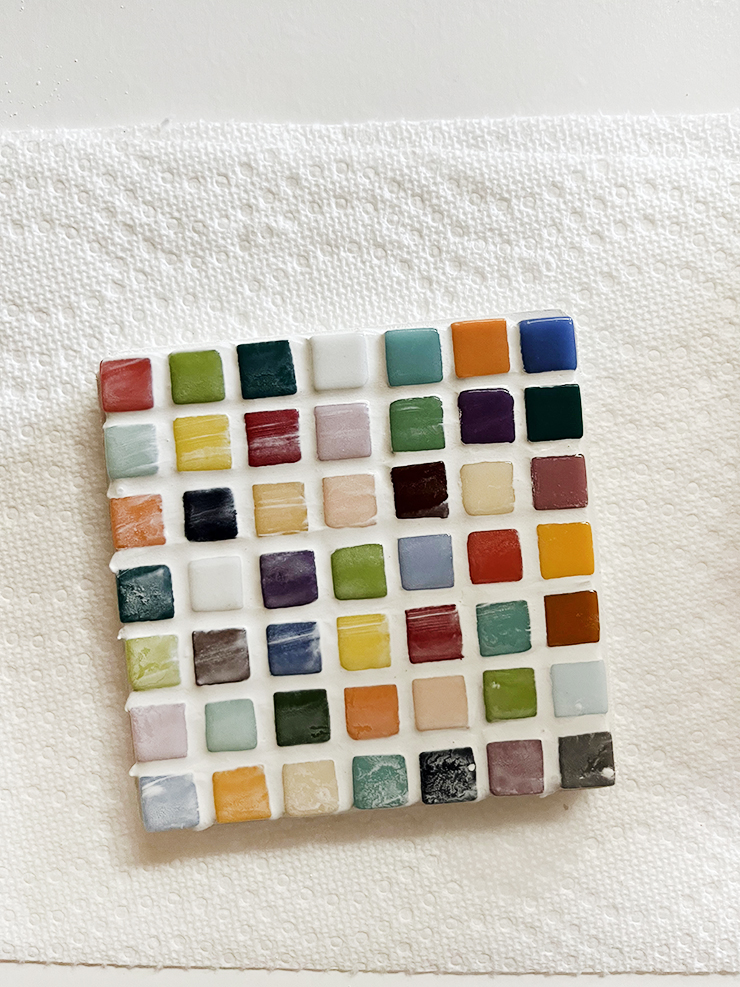 While the coasters are drying, you can cut your cork roll down to size, this step is not required, but it gives them extra support. I also recommend letting the grout dry for another 24 hours before gluing down your cork on the back.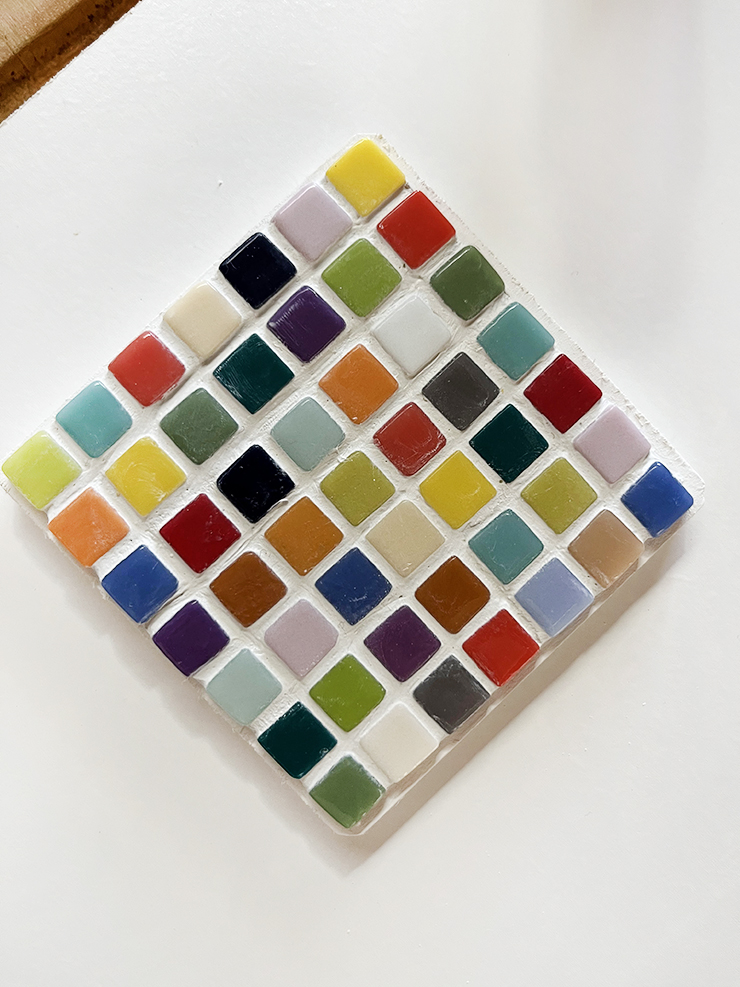 After your coasters are all dried, you can take some mod podge, give them a single coat of glue, and let them dry. Then voila!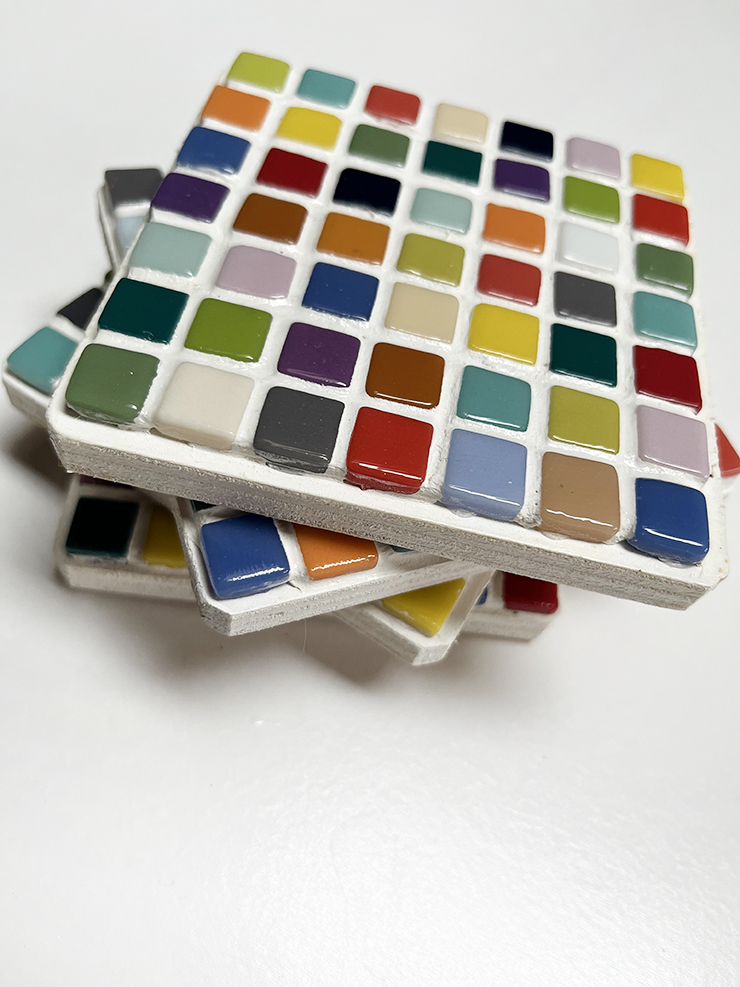 You now have your very own colorful coasters perfect for your home and entertaining.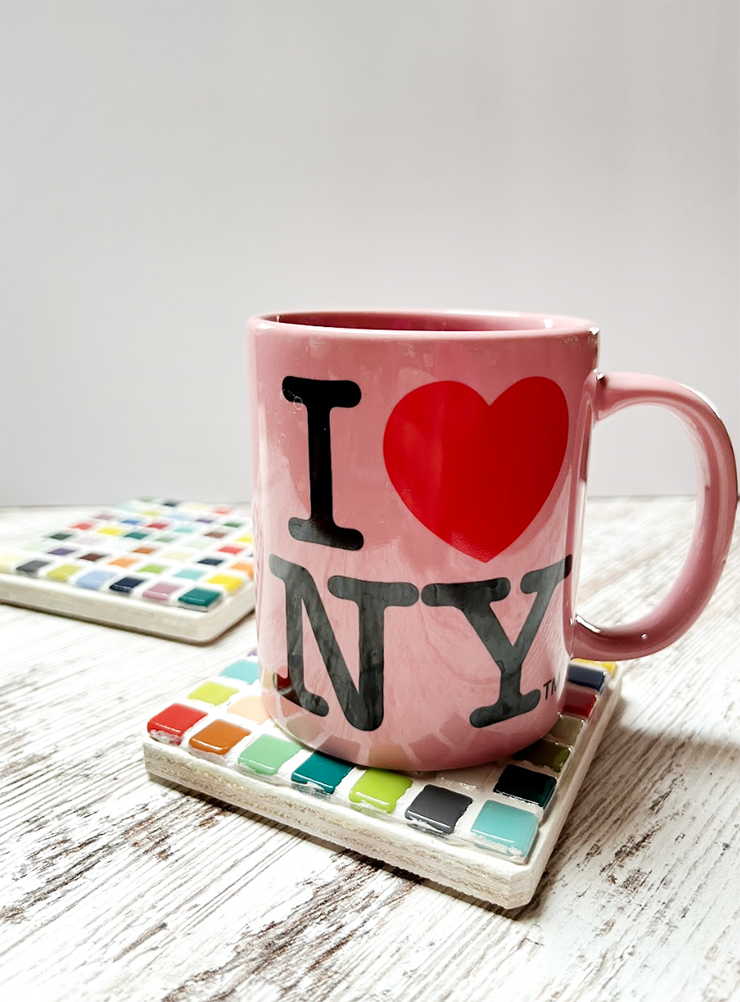 Pin this post to make it later:
Want more DIY fun? Check out these Watercolor Ink Coasters and DIY Sharpie Mugs!