This post may contain affiliate links which may give us a commission at no additional cost to you. As an Amazon Associate we earn from qualifying purchases.
The joy of hunting for Easter eggs never gets old! This year my kids and I decided to make our own Easter baskets. I normally buy baskets, but they can be expensive and I am trying to buy less, and make more this year. So, we sat down to craft. A newspaper basket is a fun spring craft to help you get ready for Easter and recycle your newspapers! You could also leave the handle off your newspaper Easter basket, and have a basket for small toys.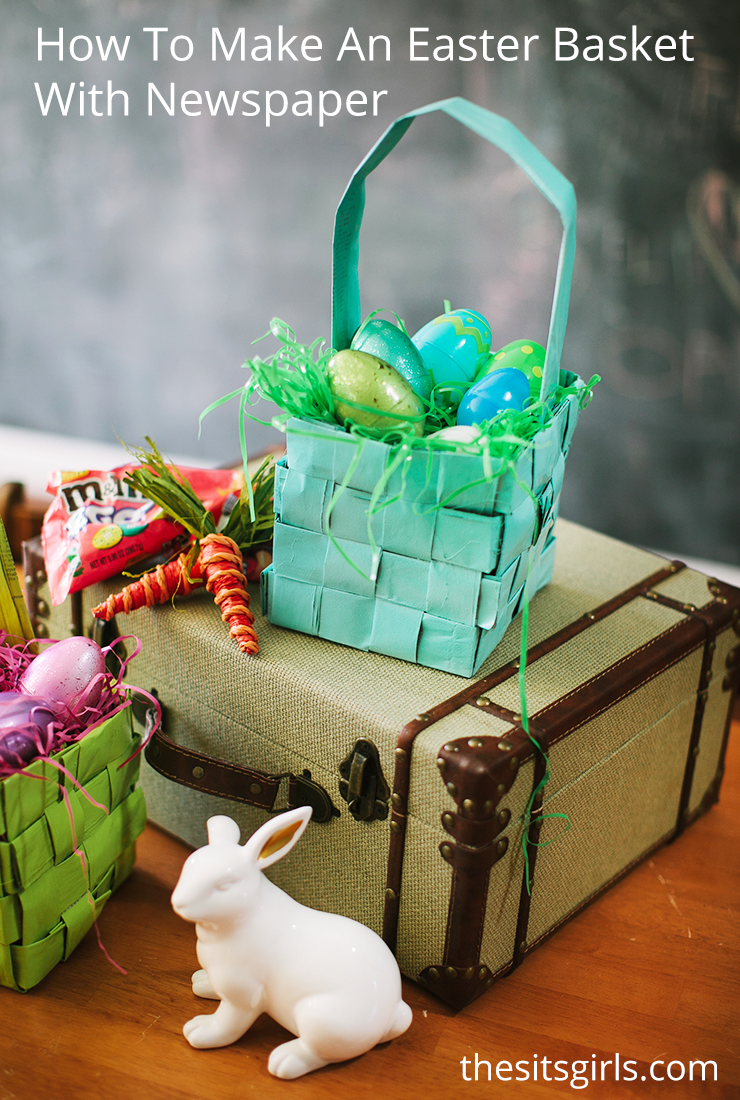 Newspaper Basket For Easter
Newspaper Easter Basket Materials:
Newspaper
Glue (any kind will do)
Scissors
Paint (optional)
The beauty of these baskets is that people will have NO idea that they are made from newspaper. Because you are folding and weaving them a couple times they are actually very sturdy! My kids ran around holding them the entire day, and they were in perfect condition after.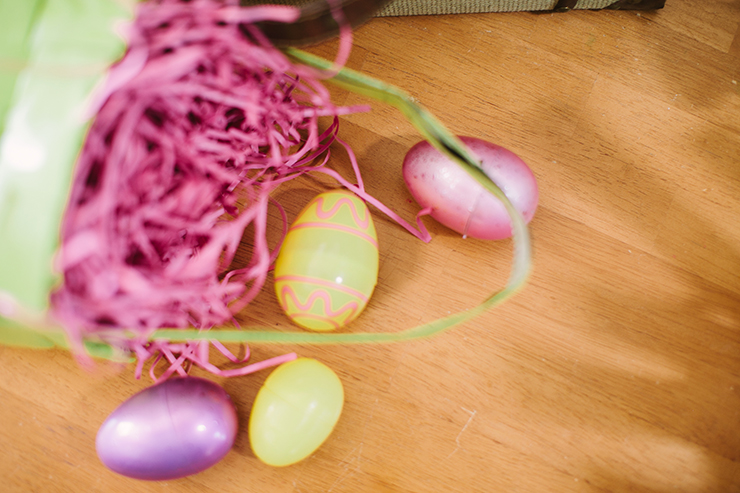 How To Make An Newspaper Easter Basket
Your first step is to cut the folded edge off of your newspaper, and make sure your sheets aren't connected. Then you are ready to make your newspaper strips. Take your first piece of paper and fold it in half length wise; then fold it in half again. Your strips will be roughly a little over an inch wide.
I like to glue my strips so the flaps stay down. This also adds some reinforcement for each strip.
You will need a total of 8 strips to make the woven base, 8 strips for the square parts, and then 1 strip for the handle! Your first step is to take 8 strips and weave them like the pattern in the below picture.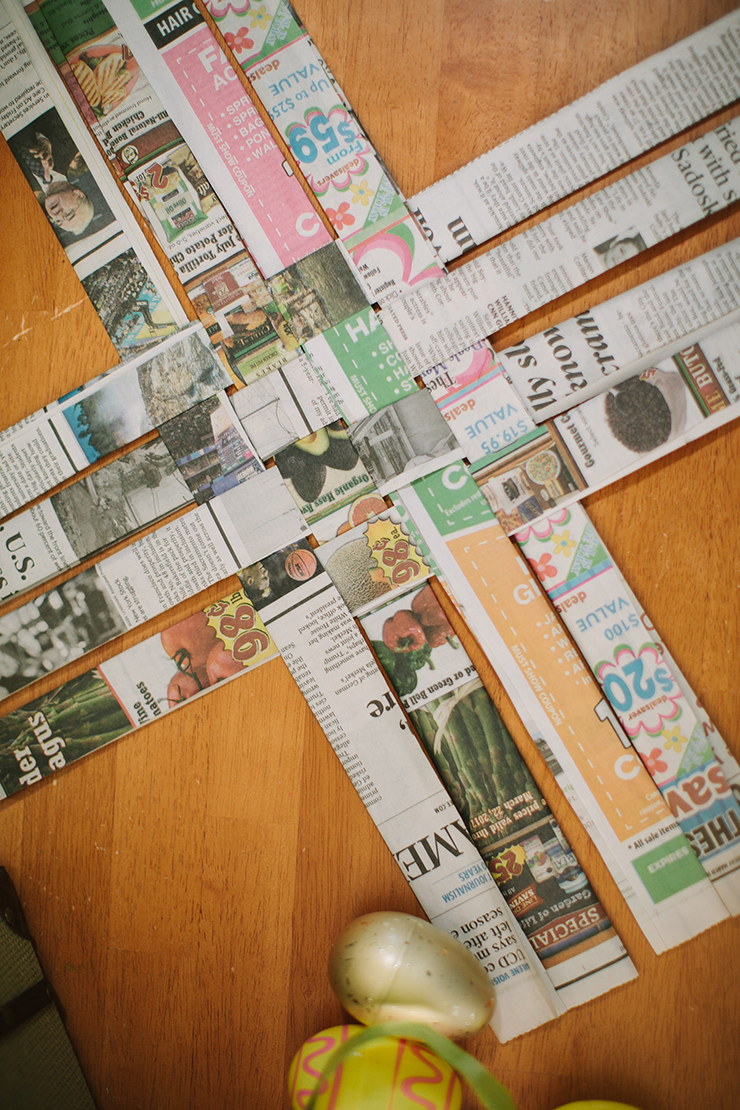 Try to make the sides as even as possible. Apply glue, as needed, to keep the strips in place.
Next, take two strips and glue them together at the ends. Roughly measure the square base of the woven basket and glue the strip in to a square that is that same size. Create 3 squares, cutting off the excess.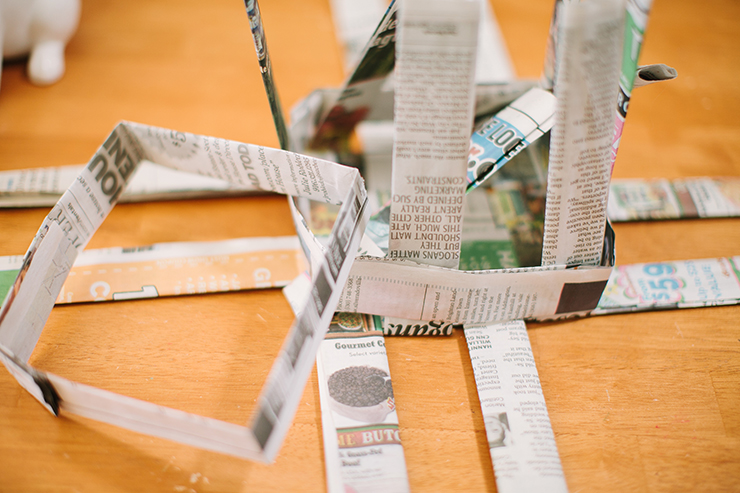 Tip: If you want to make a bigger basket, simply add more strips to the woven base. Adjust your square size to fit the larger width of the basket.
Take the strips from the woven base and weave them up around the square, alternating in and out. Repeat this pattern with the other 3 squares. Adjust the strips so they are tightly pieced together. Once you have them in place, apply glue to keep it all from moving. You do not need to glue every part, the top and a few sections in the middle should do.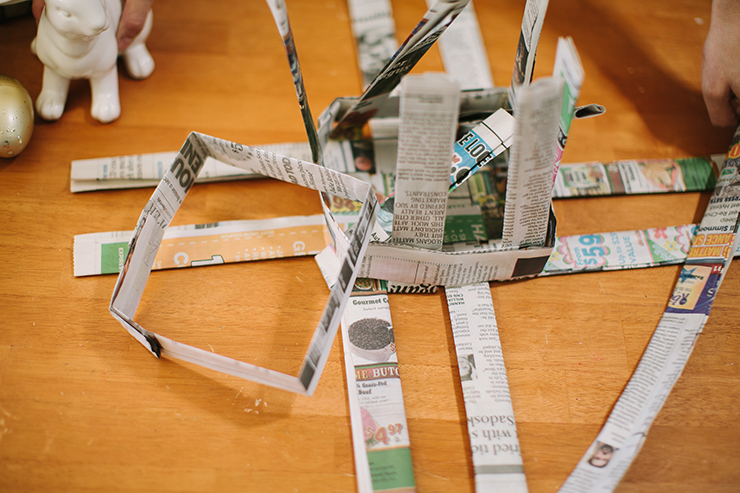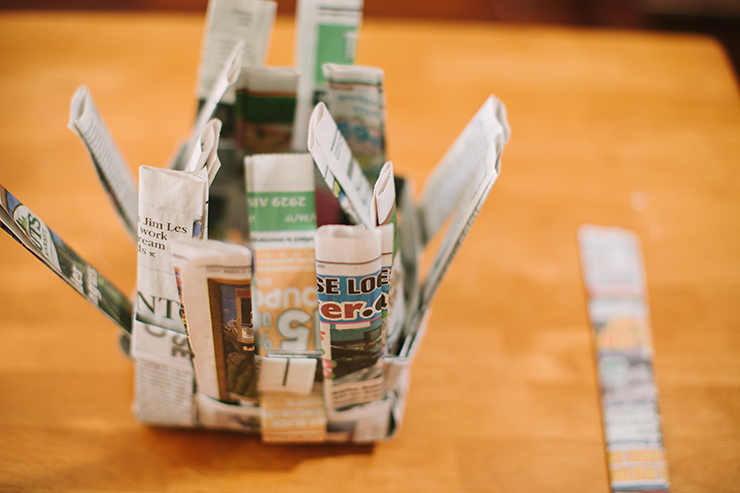 You can fold the top strips inside and glue them or cut them flush with the edge of the basket. Adhere glue to any piece you want to keep down. After that you can attach one newspaper strip as the handle!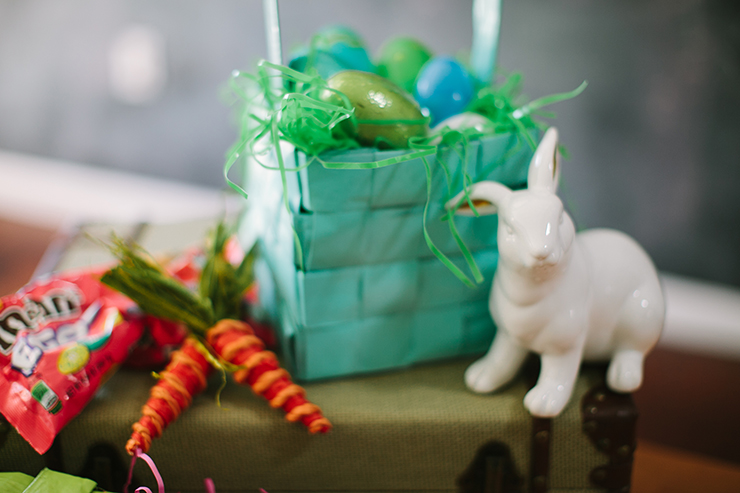 I used spray paint to make my baskets a single color. You could use craft paint or spray paint. Another idea is to paint the strips before you weave. There's no wrong way to do this project.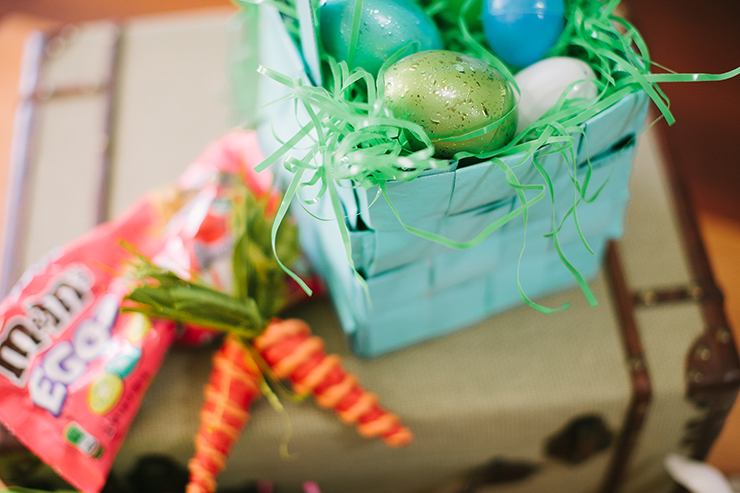 Kids can paint them or decorate them with stickers. You can also use the comic book section and create a fun comic themed basket to store toys!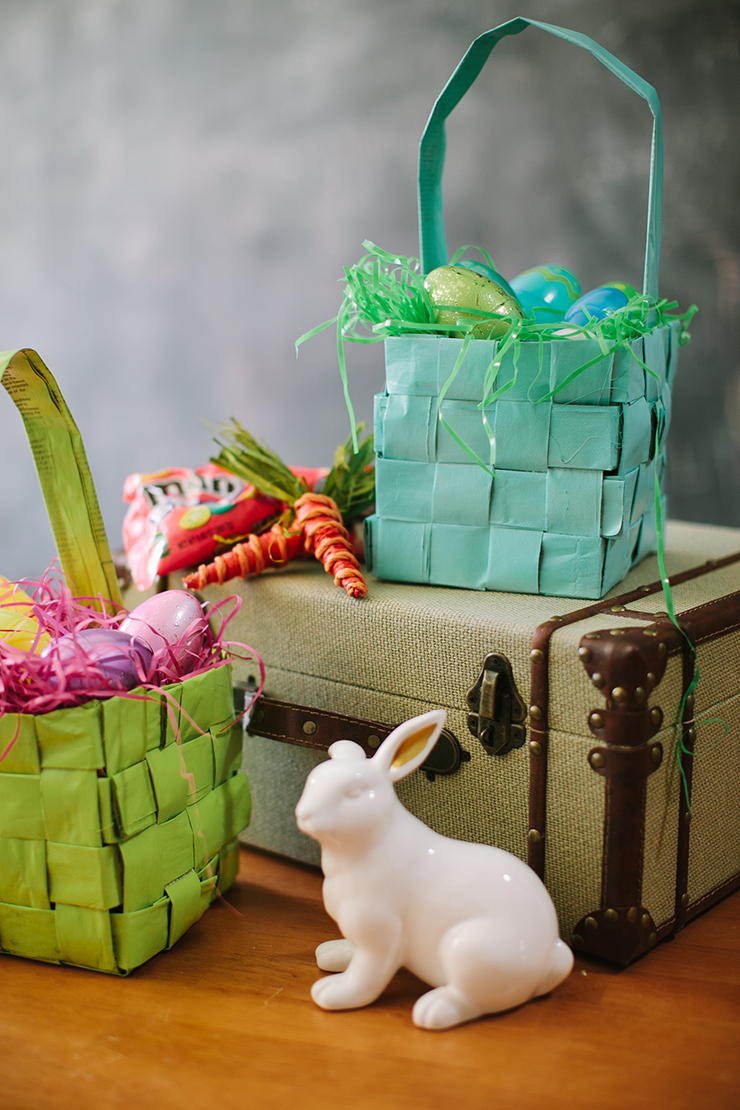 Your DIY newspaper Easter basket is ready for the big egg hunt!
Check out all of our fun Easter crafts and recipes here, including great tips for your Easter egg hunt!