This post may contain affiliate links which may give us a commission at no additional cost to you. As an Amazon Associate we earn from qualifying purchases.
Are you looking for a quick and easy July 4th craft and decoration? Then you've come to the right place! The natural ombre of a paint chip lends itself nicely to a simple banner that is not only fun, but functional, and paint chip crafts are easy to make. Keep reading to learn how to decorate your space in minutes, for pennies!
Do you have a fun craft, recipe, or another Pin-teresting post that you want to share? Use the below Linky to get featured! We'll be sharing our favorite posts in the coming week across our social media channels, on the blog, and in our newsletter.
July 4th Decoration: DIY Ombre Paint Chip Banner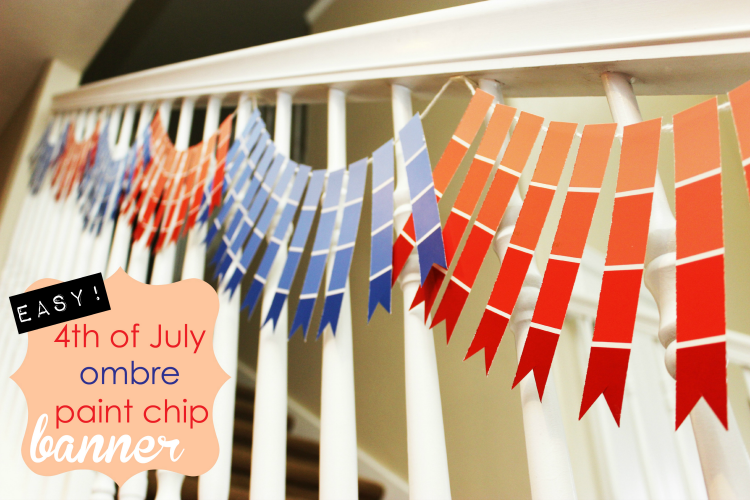 Making your own Ombre Paint Chip Banner couldn't be easier! I had my 8 foot banner finished in about an hour! Before you begin, make sure you gather these supplies.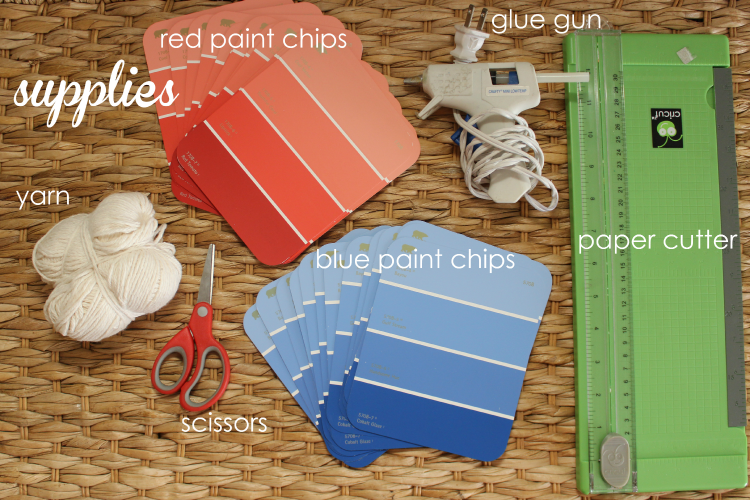 Since we are focusing on patriotic décor for July 4th, I decided to go with red and blue paint chips. But, this tutorial could be customized for any event, just change your colors!
A few other things that you might want to have on hand are a ruler, a pencil, and glue sticks.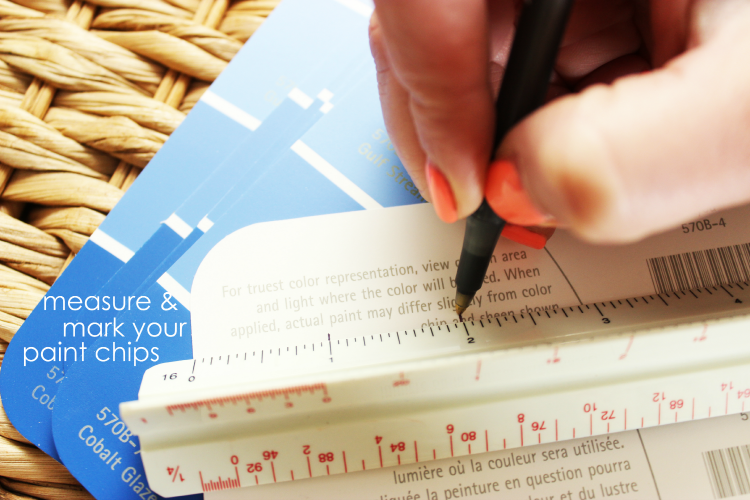 To begin, measure and mark your paint chips, so that when cut, they are of equal length and width. My paint chips were 5 inches by 5 inches, so I measured and marked one inch sections.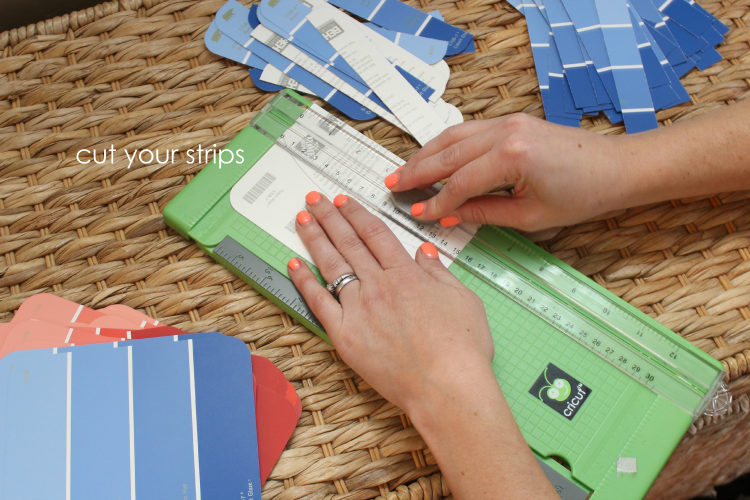 Next, cut your paint chips. If you don't have a paper cutter, you could use scissors.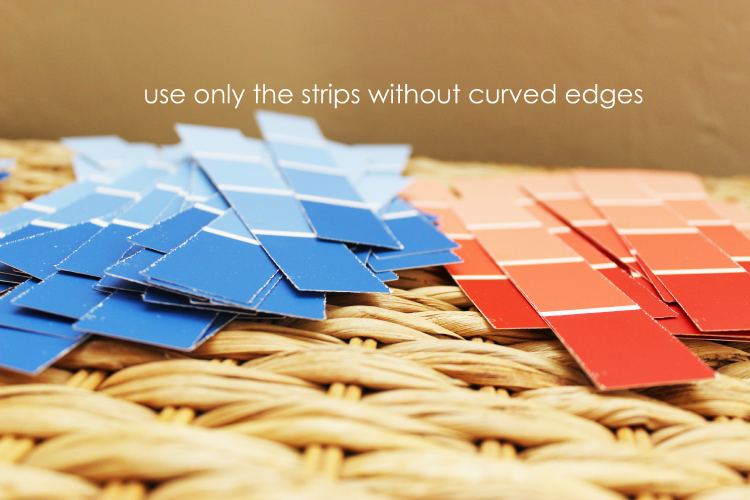 Set your strips aside and if you paint chips had curved edges like mine did, discard them. Keep your colors separate for now so that it's easier to work with your hot glue.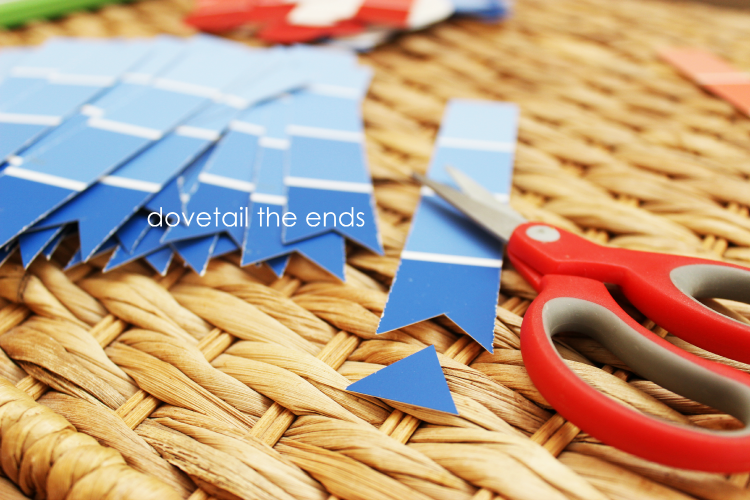 If you like the look of a fancier edge, you can cut a dovetail at the bottom of each strip. If not, skip this step!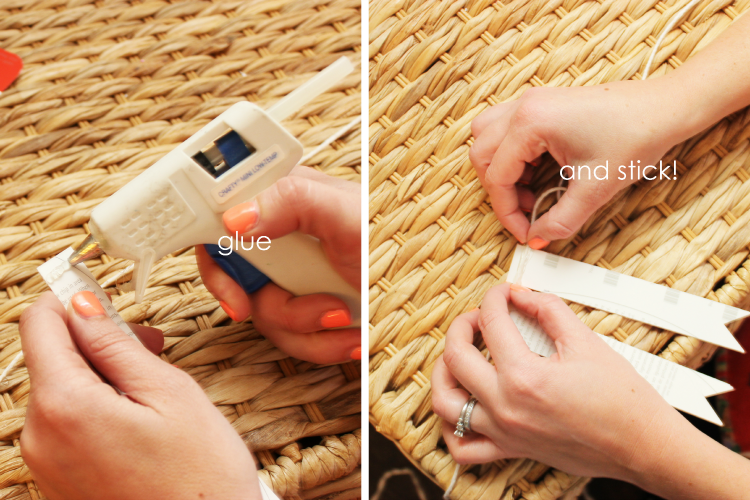 Next, run a line of glue along the top backside of your strip, and glue onto your string. Keep in mind things like spacing when gluing your strips onto the string.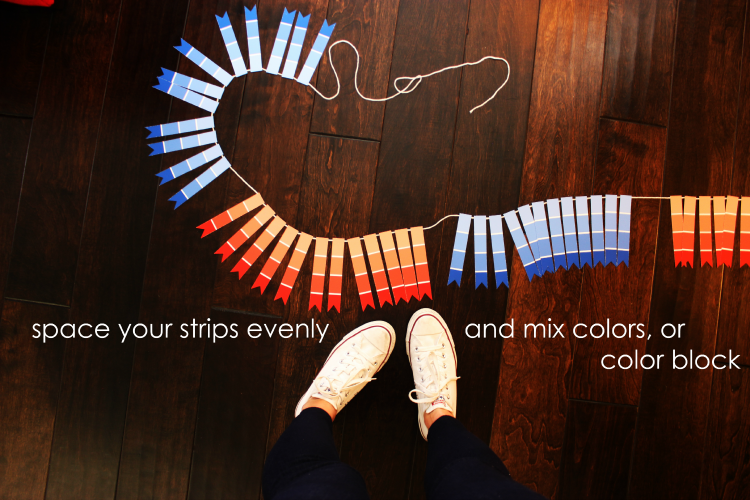 You can mix your colors when gluing, or do like I did and create "bursts" of color by grouping your colors.
See how easy that was? An Ombre Paint Chip Banner is the perfect decoration that doesn't break the bank!
SHARE THE COMMENT LOVE
Be sure to spread the comment love! If you link up, please comment on at least three posts that grab your attention. We're looking to help our community continue to grow their tribe and spread the comment support.