This post may contain affiliate links which may give us a commission at no additional cost to you. As an Amazon Associate we earn from qualifying purchases.
One of my favorite party accessories is paper straws. There are so many cute designs and prints now, you can get a design to match any theme! I have an entire tupperware container full of leftover paper straws from parties. What to do with them? This easy craft is the answer! Take paper straws and transform them into adorable paper straw stars in less than a minute. String them together, and you have the perfect party decoration — a paper straw star banner!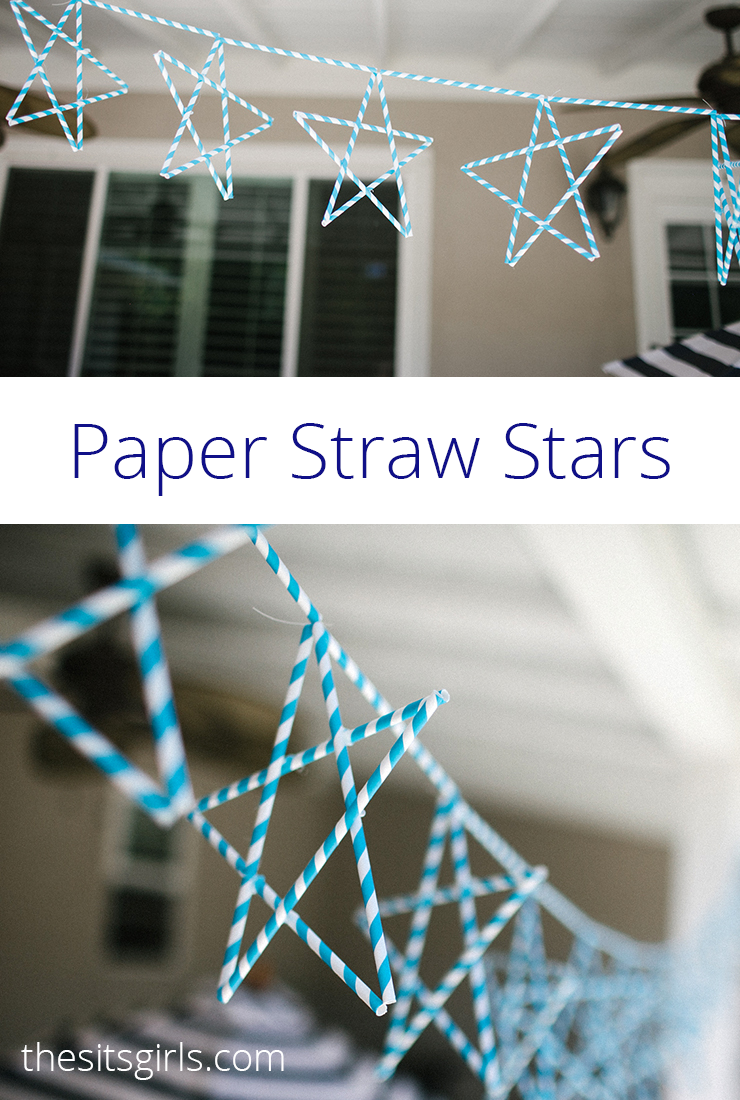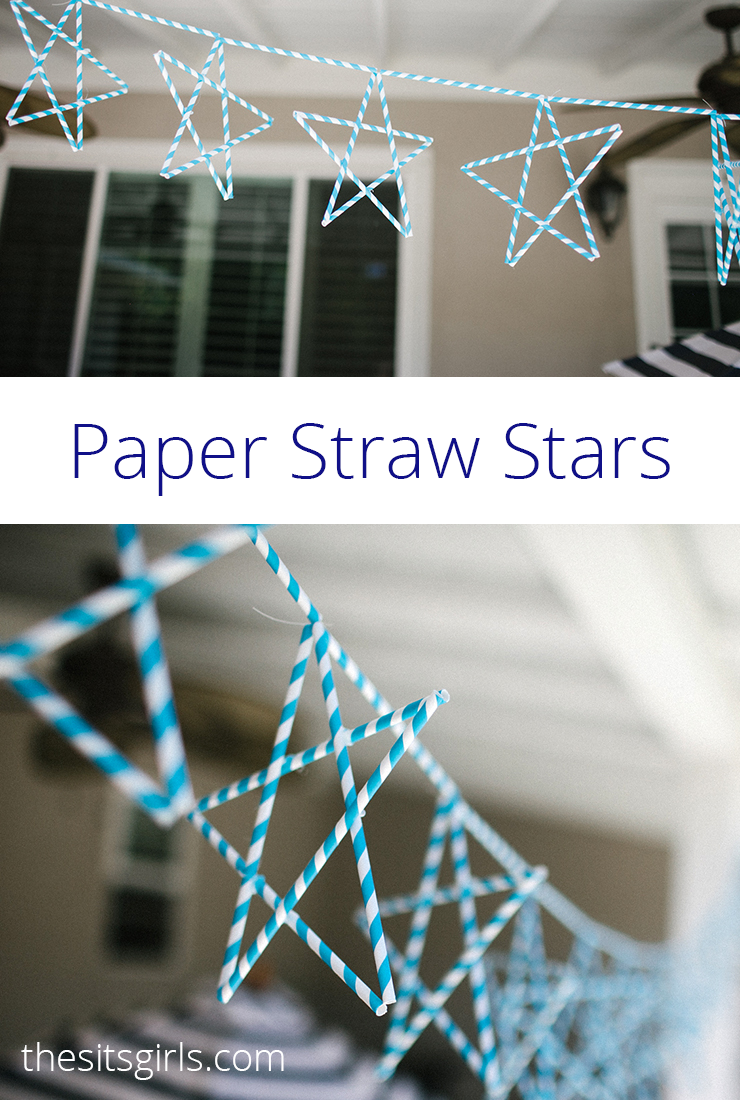 Paper Straw Stars
These blue and white striped straws are perfect for 4th of July, Memorial Day Weekend, Labor Day, or any other America themed holiday! However, you can also use other colors and make them for any party! The best part is that for $6 you can get a box of 100 straws! (Note: this post contains affiliate links.)
Supplies:
How To Make Paper Straw Stars
Begin by cutting a long portion of fishing wire. It will need to be at least 5 lengths of a paper straw plus a couple of inches. Once you have your fishing line cut, string 5 straws on to it.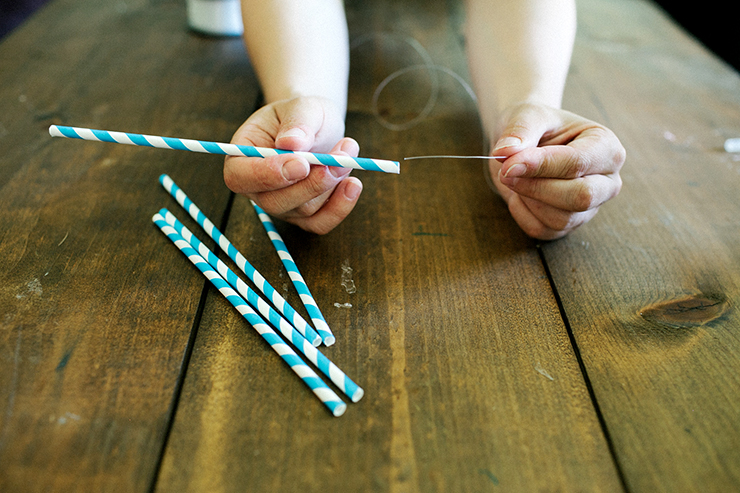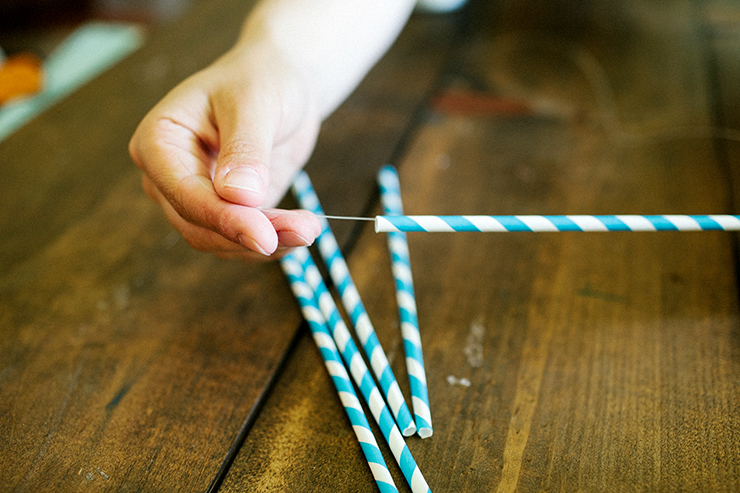 Shape the straws in to a pentagon shape and tie it together. I would recommend doing a couple of extra knots to make sure it is really secure.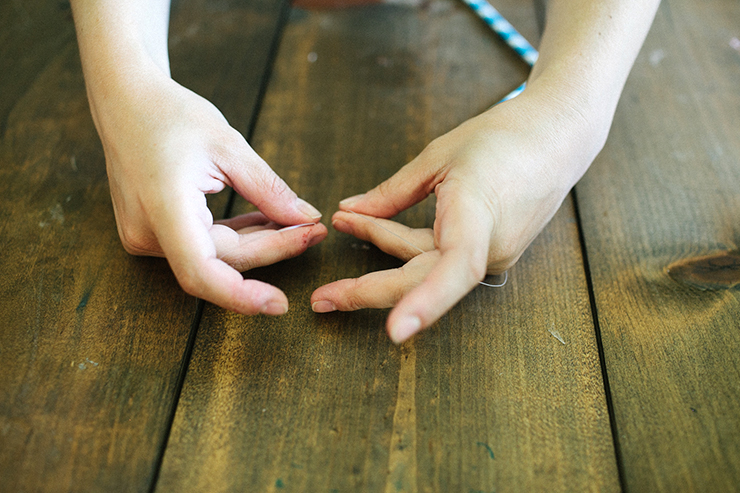 Once the fishing line is tied, you should be able to freely twist the straws around to form a star shape. By simply flipping a few corners, your pentagon will transform into a cute star!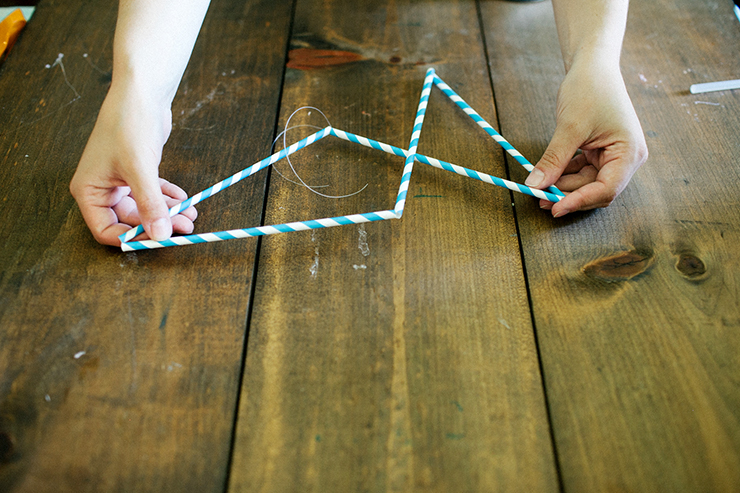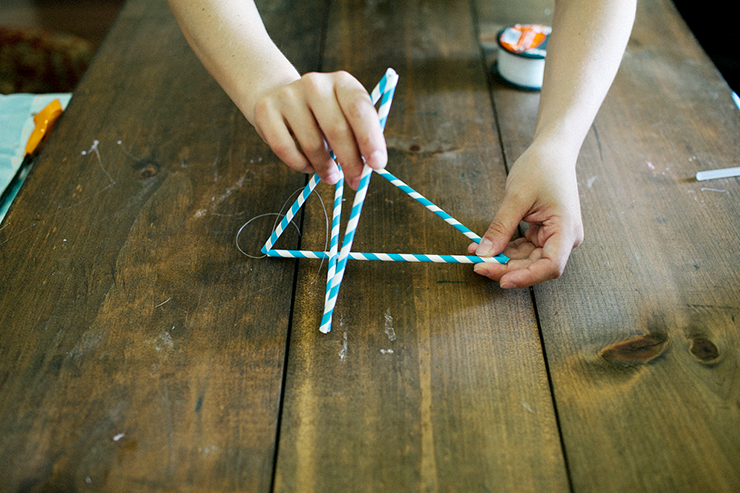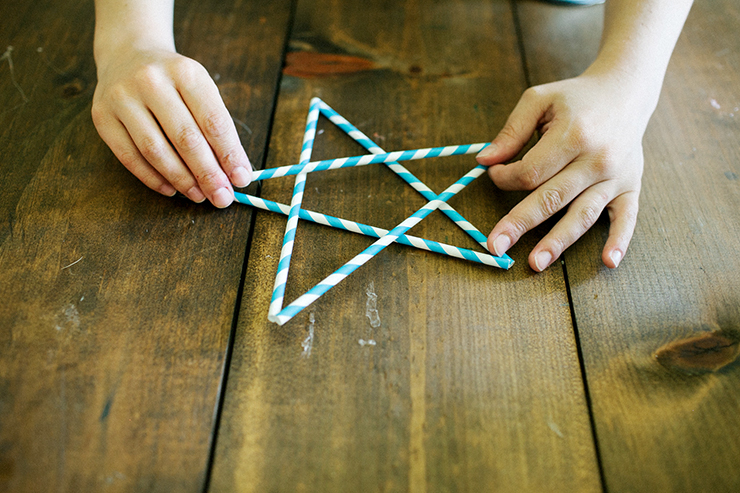 Secure the star in a couple points with your hot glue gun! After the glue has dried, and you have made several stars, you can string them together to make a garland. I hung my garland horizontally, but you can also make a number of different garlands and hang them vertically for a fun photo background!

For more paper craft party decoration ideas, check out our giant paper flowers and paper bag stars!