This post may contain affiliate links which may give us a commission at no additional cost to you. As an Amazon Associate we earn from qualifying purchases.
I love adding a personal touch whenever I can. These days, time seems to be the key as to whether or not I "can." This Peek-A-Boo Ribbon Homemade Valentine card is just the sweet little ticket. You can put it together in about 30 minutes, and you probably have most, if not all, of the supplies in your house.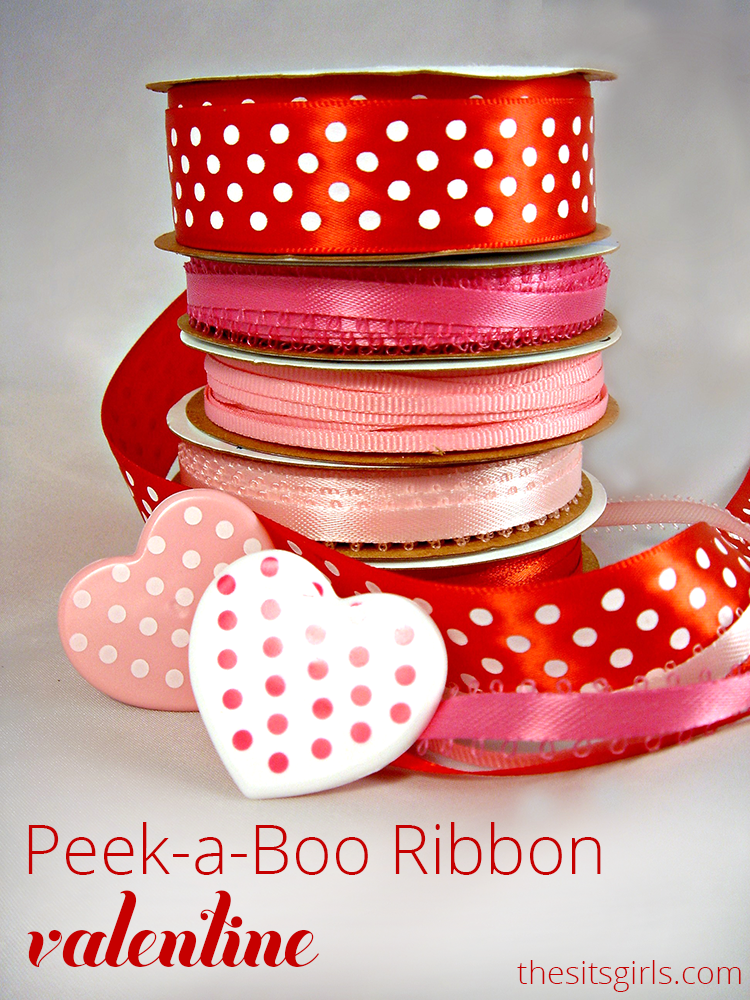 Peek-A-Boo Ribbon Homemade Valentine's Day Card
You'll need some paper for both the card and the overlay (cardstock is preferable). I cheated a little and bought a pack of blank craft cards to use as the base. You'll also need some ribbon (any ribbon is fine, but I used craft ribbons which are REALLY inexpensive at your local craft store.) You won't be needing much, so if you have any ribbon scraps you can definitely make use of them here.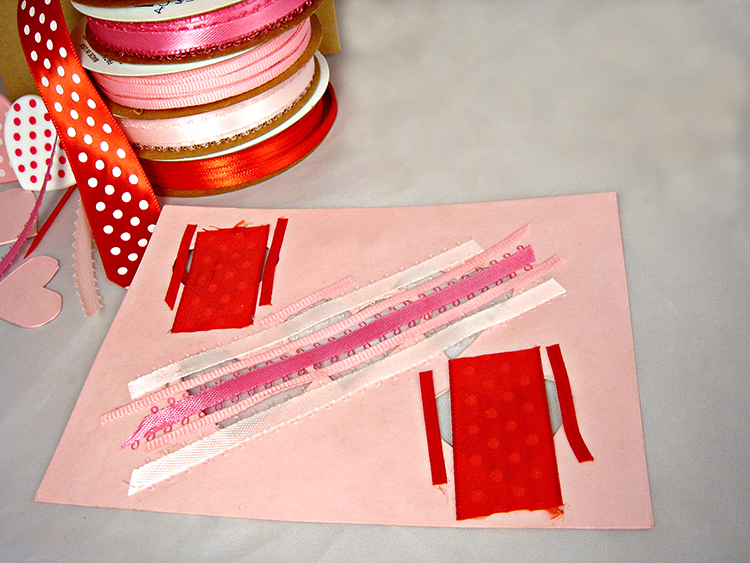 First, cut a piece of cardstock to lay over the front of your card. Draw your hearts on the back of your overlay cardstock, and cut them out with a craft knife or scissors. Then cut pieces of ribbon and glue them onto the backside of the overlay.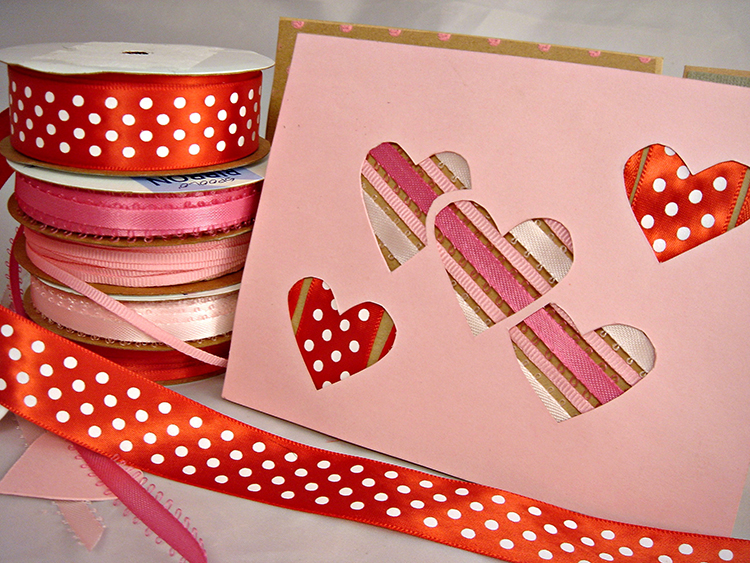 Tip: If you're using white glue, let it set for about 10 minutes before affixing to the front of the card. If you're a little too antsy, the ribbons can slide around as you mount it.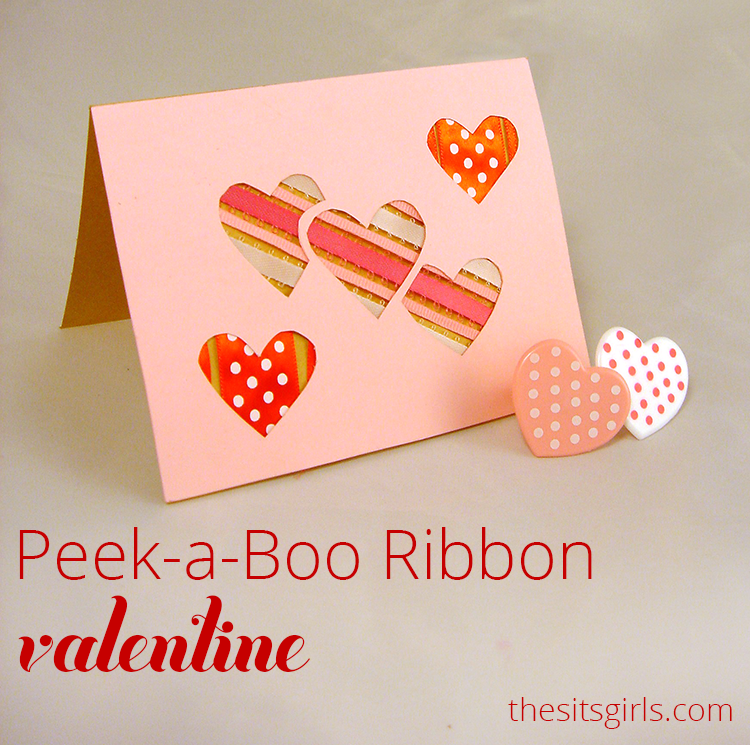 Before gluing the overlay onto the card, make sure there are no bits of ribbon hanging over the edges. Once you're sure, spread glue in a thin layer all over the back- cover the ribbon ends, and all of the corners and edges- and glue down onto the card. Use something heavy to apply even pressure to the card. You want to make sure every bit is glued down as flat as possible.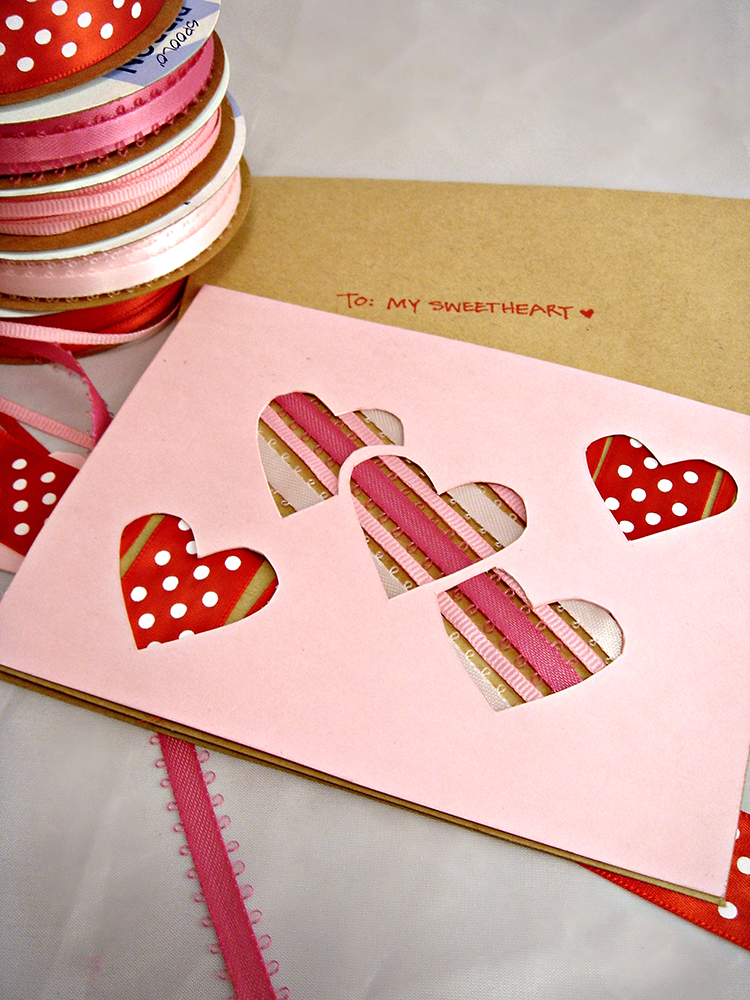 Once it's dry, it's ready to give to your special sweetheart!