This post may contain affiliate links which may give us a commission at no additional cost to you. As an Amazon Associate we earn from qualifying purchases.
It's that time of year again! The period where the search for the perfect homemade gifts begin. How about we make it easy for you this year? Here is a fun and easy tutorial for DIY Rings that you are sure to love.
A few months ago, while I was washing dishes, a favorite saucer of mine slipped out of my sudsy hands and smashed against our hard tile floor. Rather than sweep the pieces haphazardly into the garbage can, I collected each piece and put them away for a future project.
But, what can one make out of broken china shards? DIY rings of course!
My favorite china pattern can now be a part of my wardrobe!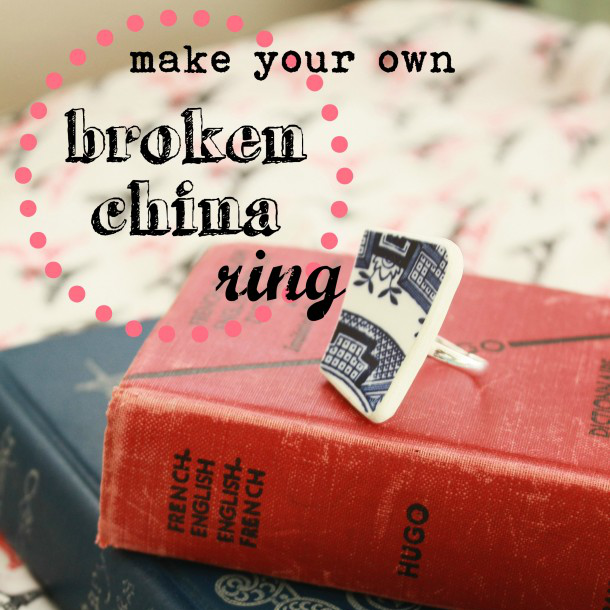 DIY Rings: How to Make a Broken China Ring
How hard is it to make a broken china ring? It's easy!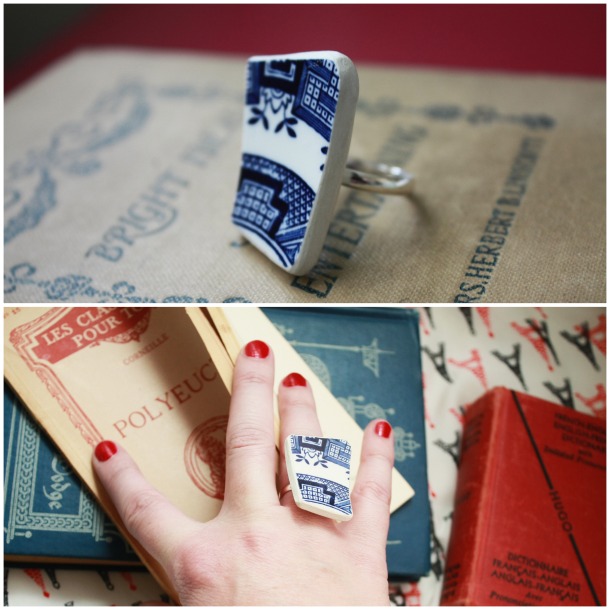 Steps to Creating Your Own DIY Rings
Begin by checking your favorite thrift shop for vintage china with interesting patterns.
(Don't use grandma's heirloom china for this project, unless you happen to have an accident like I did!)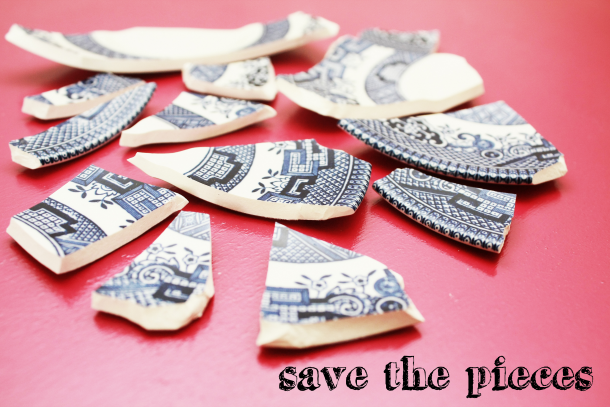 If your china is already broken, then choose the best piece based on the size/shape that you desire. If your plate is not broken yet, take care breaking your china into workable pieces.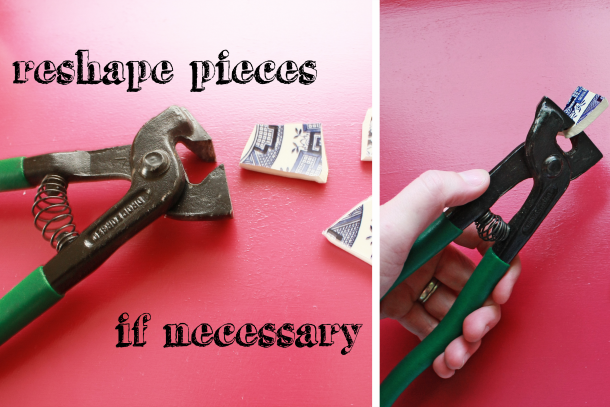 If you need to reshape your china pieces, you can easily use a tile cutter and snip off a sharp corner. I liked the not-so-perfect rectangle shape of my piece, and the way it worked with my pattern.
Next, you must file down the sharp edges. I used a Dremel tool, and a grinding bit.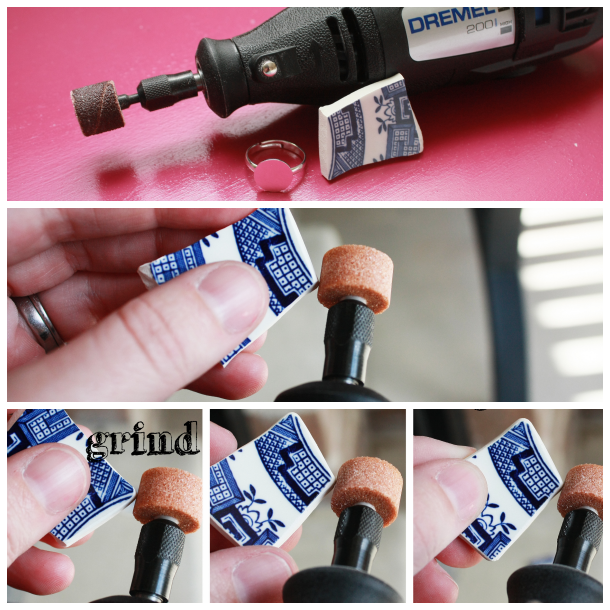 It's time to take our project outside! Grab a pair of goggles or sunglasses to protect your eyes from any stray pieces of glass. Using your Dremel, grind the edges of your china pieces down so that when you rub your finger across it, you can't feel any sharp corners.
This might take a while, but that's okay! Using a Dremel is fun!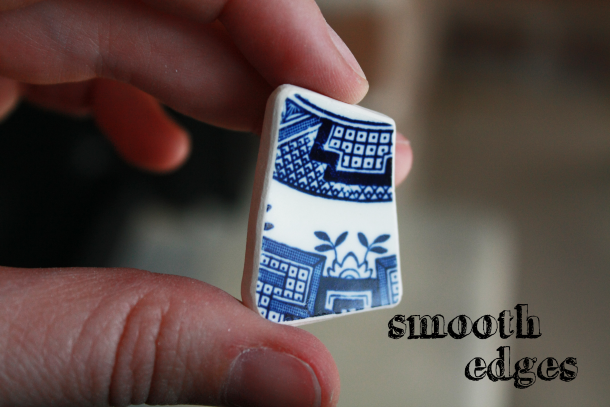 Once the edges are smooth, you can bring your project back inside for the final touches!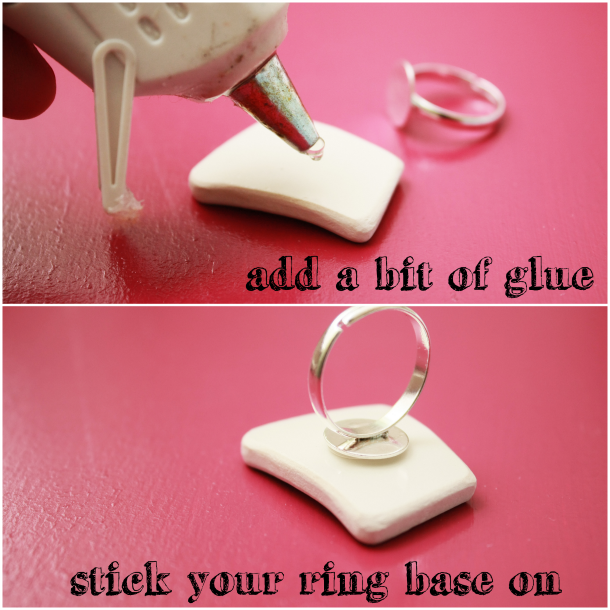 With your ring back at the ready, add a bit of glue to the back of your china piece. Quickly place your ring onto the glue and allow time for it to dry and set.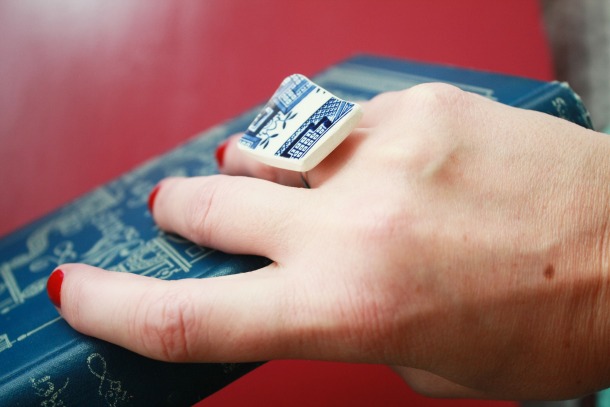 Look at that, it's finished! A broken china ring makes a unique and beautiful piece to add to any jewelry collection.
What a perfect gift for a friend, or even better, a perfect gift for yourself!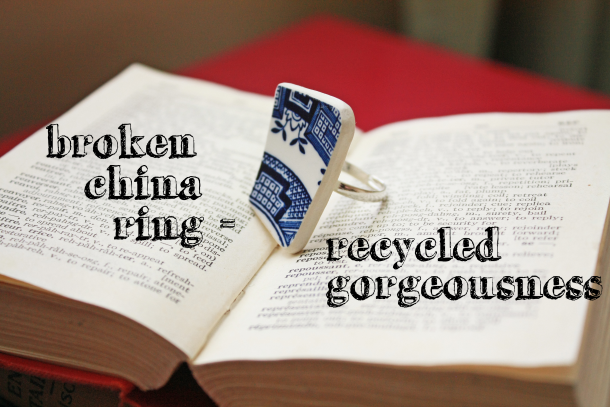 Keep Reading
Looking for more DIY rings tutorials like this one? Then be sure to click through these links and head over to our Pinterest page: