This post may contain affiliate links which may give us a commission at no additional cost to you. As an Amazon Associate we earn from qualifying purchases.
Nothing beats a homemade costume. It's because they are made with love, and often times have that little something extra that you just can't get from a store bought costume. You don't have to be able to sew to make your own costume; you don't even have to be a crafter! And you can transform household items into the perfect last minute costume – just like this DIY Pineapple Costume.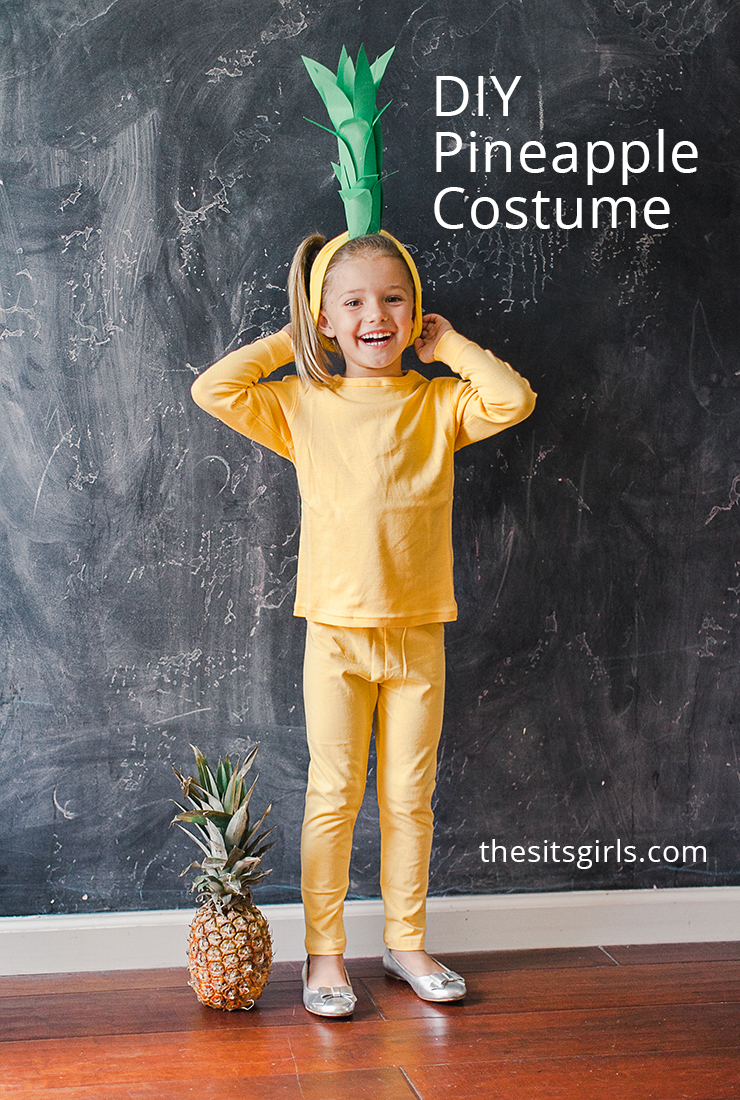 DIY Pineapple Costume
Materials:
Toilet Paper Roll
Yellow clothes ( our exact outfit is here)
"Be a Pineapple. Stand tall, wear a crown, and be sweet on the inside." I love this quote by Katherine Alana Gaskin, so naturally we made it into a Halloween costume for my 5-year-old daughter. First we found our perfect yellow outfit. We are in California, and the weather seems to hold until the day before Halloween. Without fail we always wake up on Halloween and it is wet and chilly, therefore I advise you to choose your yellow outfit accordingly.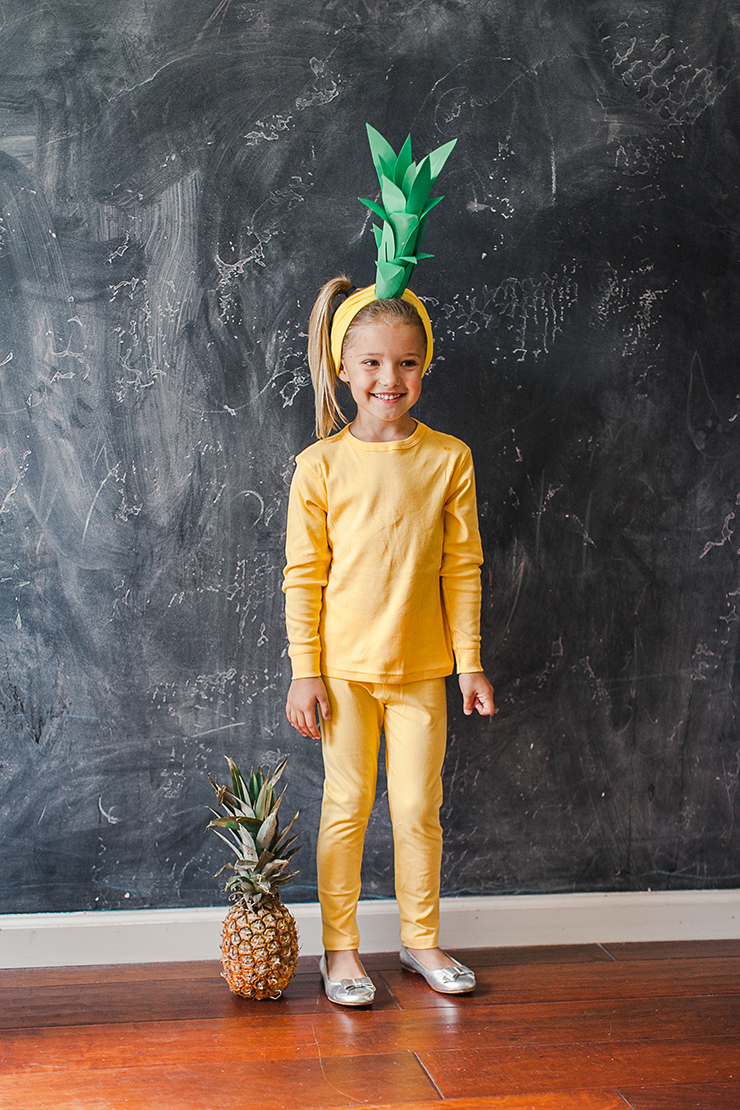 I found these awesome matching yellow pajamas on Amazon. They are super comfy, and when Halloween is done, we can still use them for regular everyday use pajamas. Another cute idea is to add a tutu!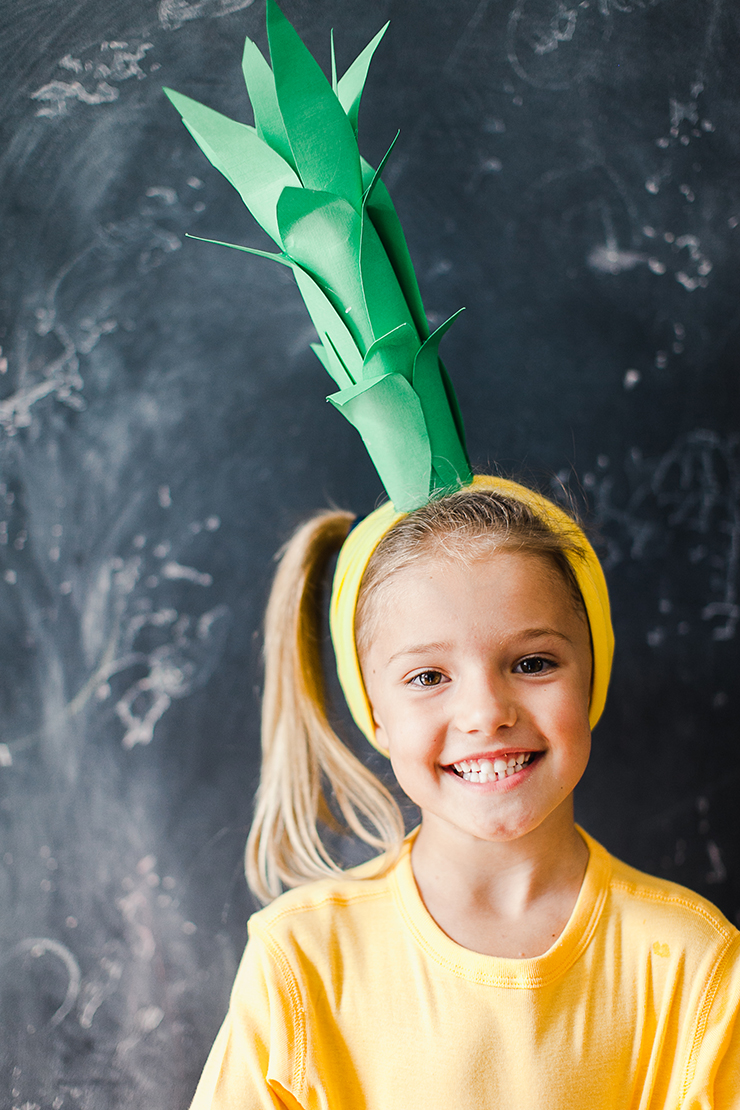 The final step was our pineapple leaves on the top of the head! I bought a yellow stretchy headband to make sure it was thick and secure. I used my hot glue gun to secure a toilet paper roll to the top. Next I cut 12 "leaf" shapes and glued them at the base of the toilet paper roll. I used a pencil to roll the tips and flare the top of the leaves.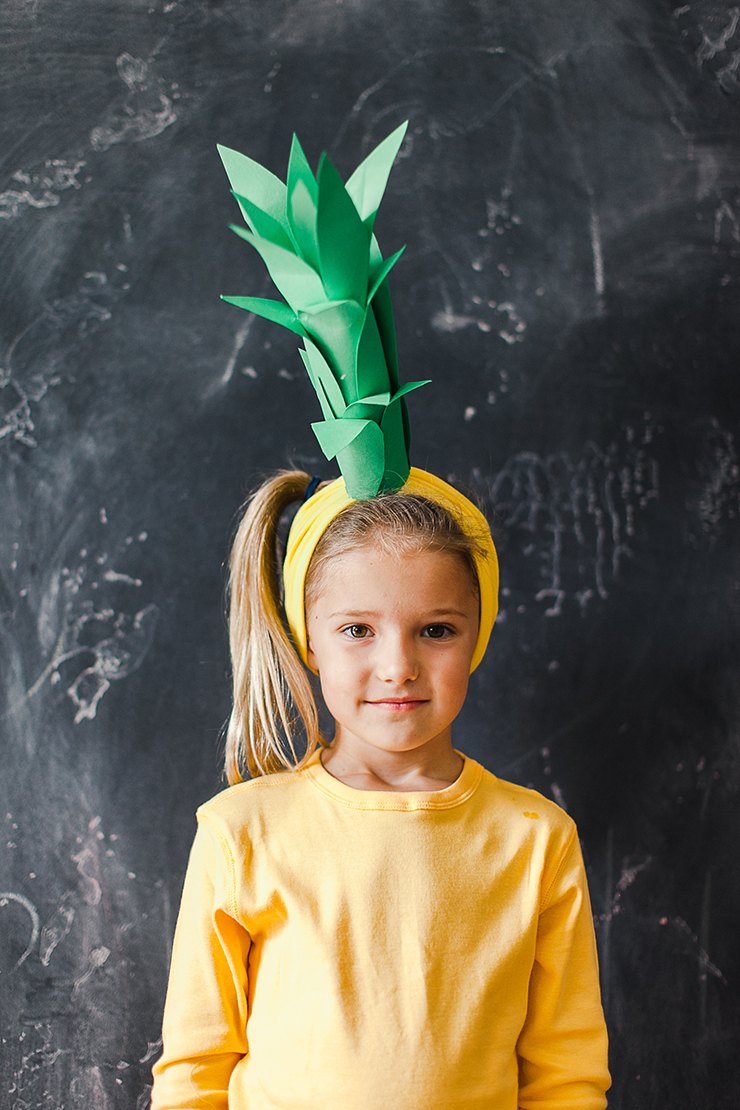 We got so many compliments on the simplicity and cleverness of the costume at the trunk or treat. Elise was warm and comfy, and proudly wore her "crown" all night long.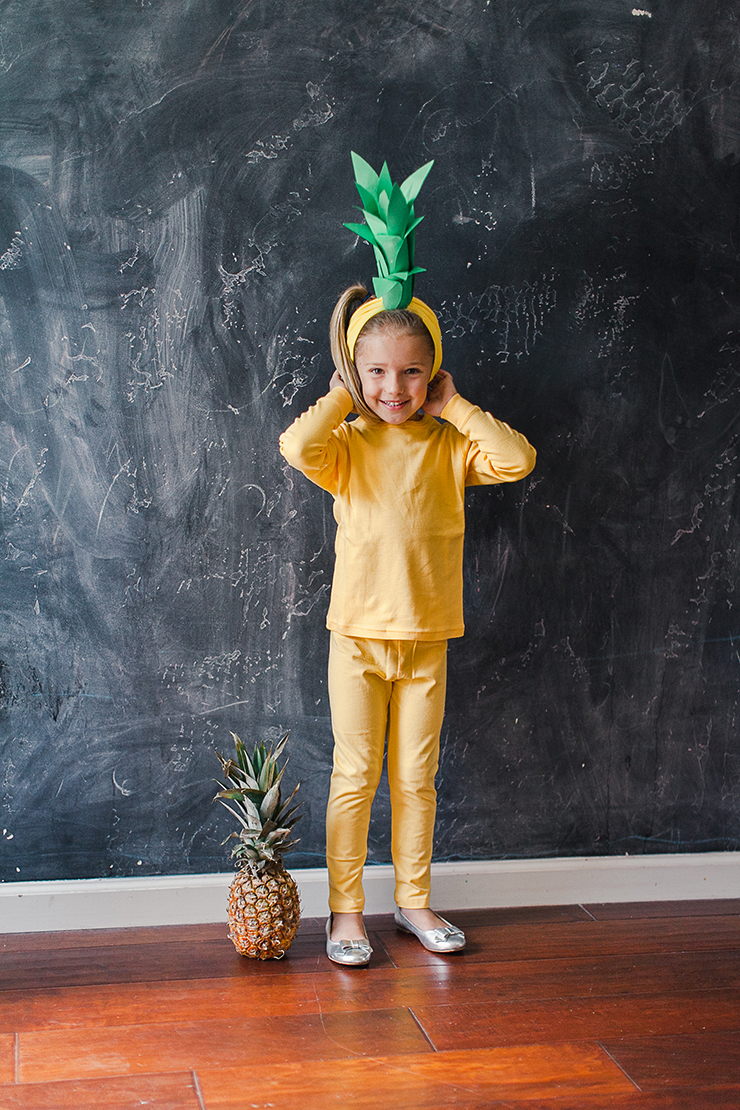 So, looking for more homemade Halloween costume inspiration? How about a Homemade Jelly Belly Costume?