This post may contain affiliate links which may give us a commission at no additional cost to you. As an Amazon Associate we earn from qualifying purchases.
4th of July is one of my favorite holidays! It is a low pressure holiday with insane levels of fun! At my house, everything turns red, white, and blue — the more patriotic the better. This Patriotic Pinwheel Hair Clip is the best accessory for every little girl in your family! You can make them in a variety of colors and in under 5 minutes! Not to mention all the supplies cost about $6! Needless to say, I am totally obsessed with pinwheel hair clips!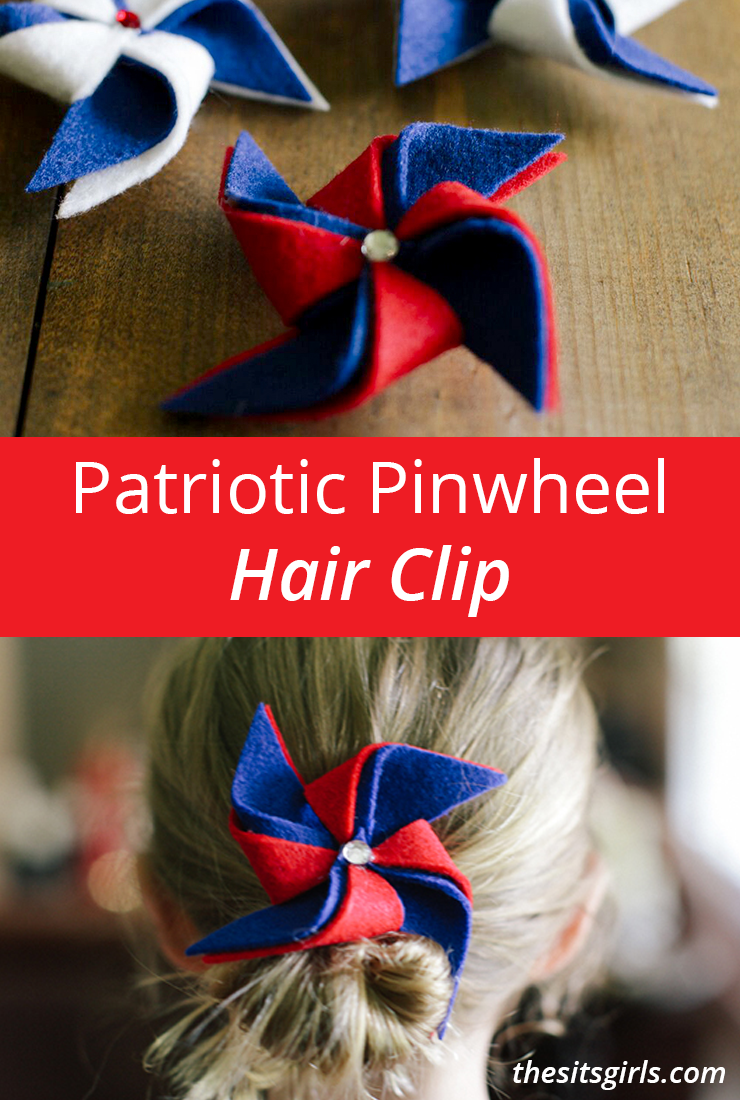 Patriotic Pinwheel Hair Clip
Supplies:
felt squares (I used red, white, and blue)
red or silver jewels
hot glue gun
needle and thread
post it (or a 3 inch by 3 inch square)
How To Make A Pinwheel Hair Clip
Choose two colors of felt to make your pinwheel. Trace the post-it note or paper square pattern on one color of the felt.  Cut out that square and use it as a guide to cut out another square from the second felt color. You should now have two three inch squares.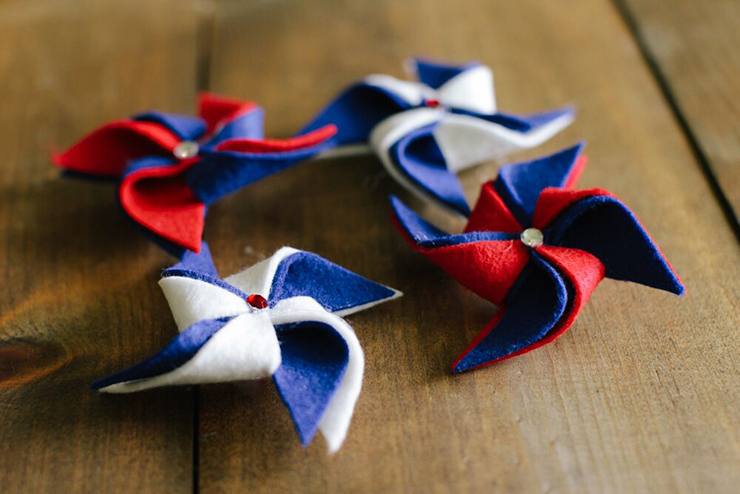 The next step is to make about 1 inch cut into the center from each point of the square. You want to make sure you do not cut all the way in to the center. Repeat the same process on the other felt square.
Once all your cuts are made, begin by folding one of the right hand corners towards the center of your square. Sew the tip of the corner down in the center. Repeat the process, alternating every other point so  you have four corners folded in to the center and sewed down. I did a couple extra stitches to make sure all the points were super secure!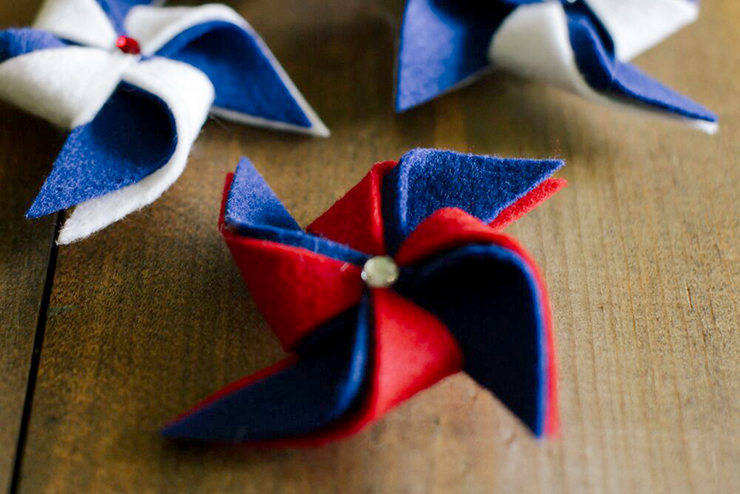 Now is when you bust out your trusty hot glue gun!  Glue the jewel to the center of the pinwheel, and glue the clip on the back of the pinwheel. Your patriotic pinwheel hair clip is finished.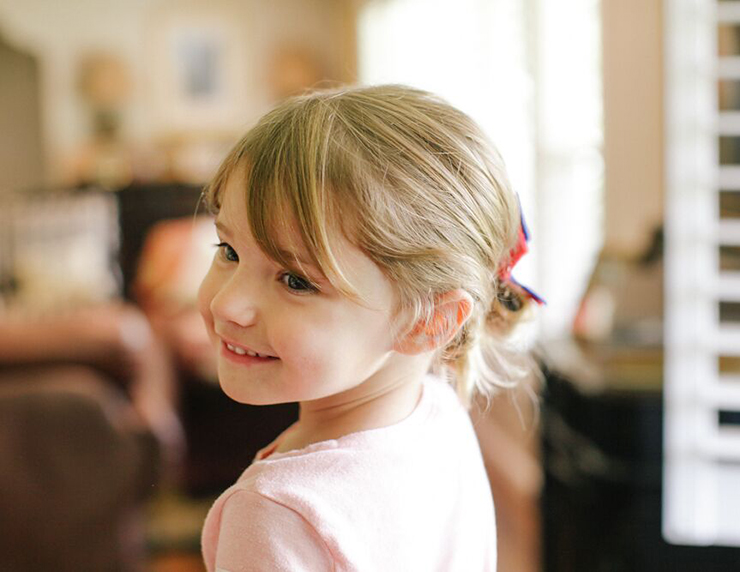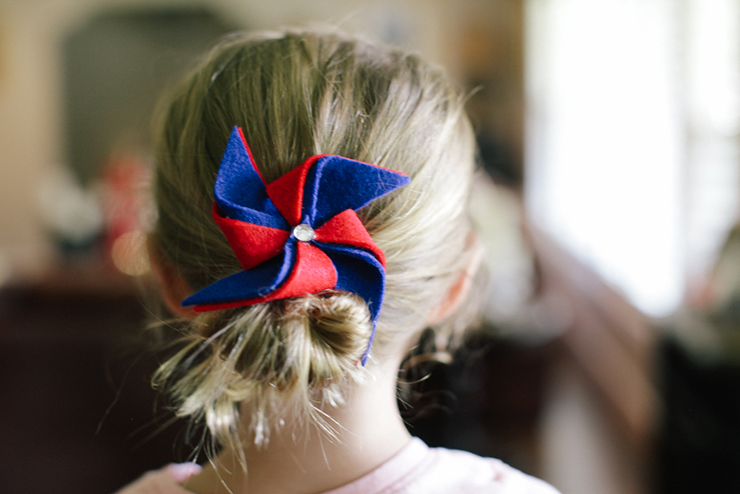 It's all pinwheel hair clips all the time at my house since I've started making these!
Use different colors, and you can wear them all year.