This post may contain affiliate links which may give us a commission at no additional cost to you. As an Amazon Associate we earn from qualifying purchases.
I don't know why, but I appear to be obsessed with decorative lighting. It's my favorite go to craft! I've been working on these polka dot ping-pong party lights after discovering that it's nearly impossible to find festoon style lighting within my budget. They cost an absolute fortune, so of course, I had to make my own!
My lights ended up being blue-white instead of warm white; luckily this was a really simple DIY project, so when I get some warm white battery operated lights it will be easy to move the ping pong balls over.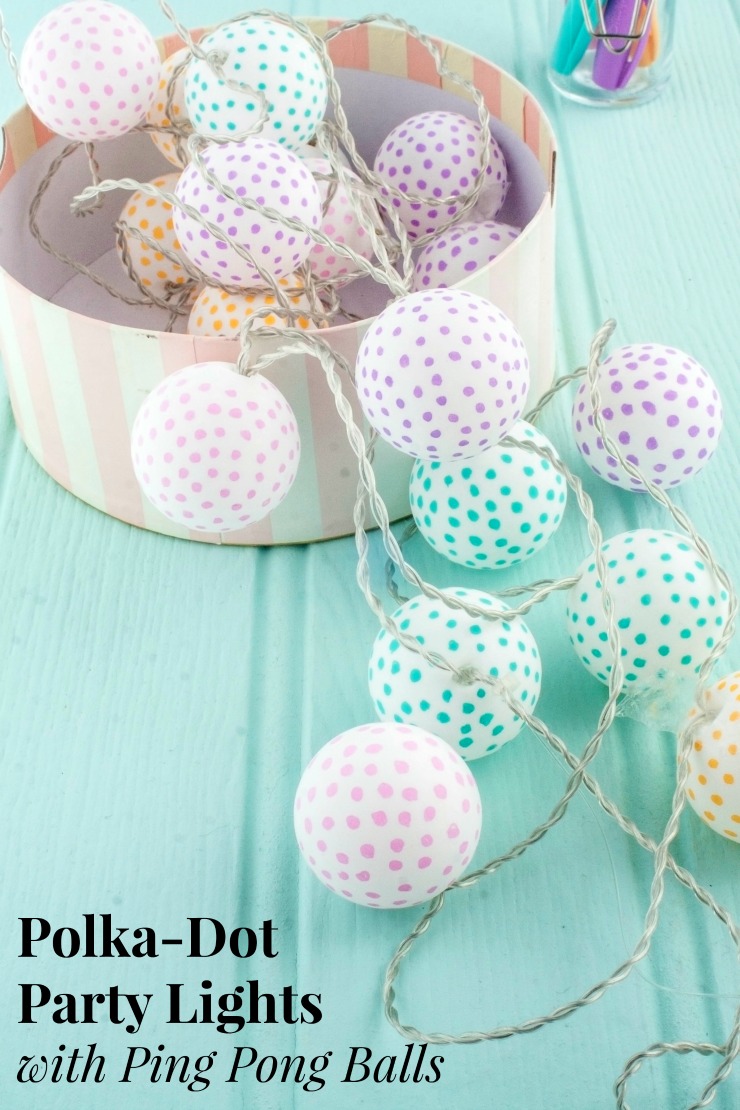 Polka-Dot Ping Pong Party Lights
To make polka-dot ping pong lights you will need:
Fairy Lights (I used battery operated lights)
Ping Pong Balls (amount needed will depend on your string of fairy lights, mine required 20)
Colored Sharpie Paint Pens (make sure you are using the oil-based pens)
Several Pencils (or sticks to attach to your ping-pong balls as the paint dries)
A cup full of salt or sugar to stick your pencils in to help your paint dry.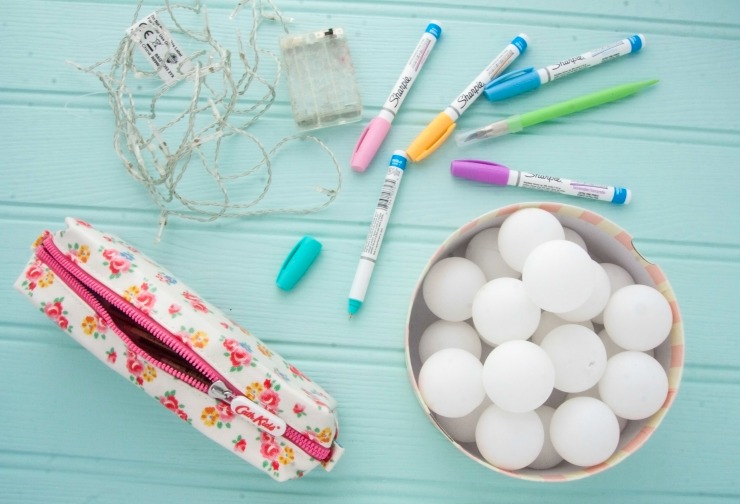 How to make your fabulous polka-dot lights
I took each Ping-Pong ball and used a sharp craft knife to mark an X on the ping-pong ball. Please be careful! I almost lost a finger. I make the mistakes so you don't have to lose a finger.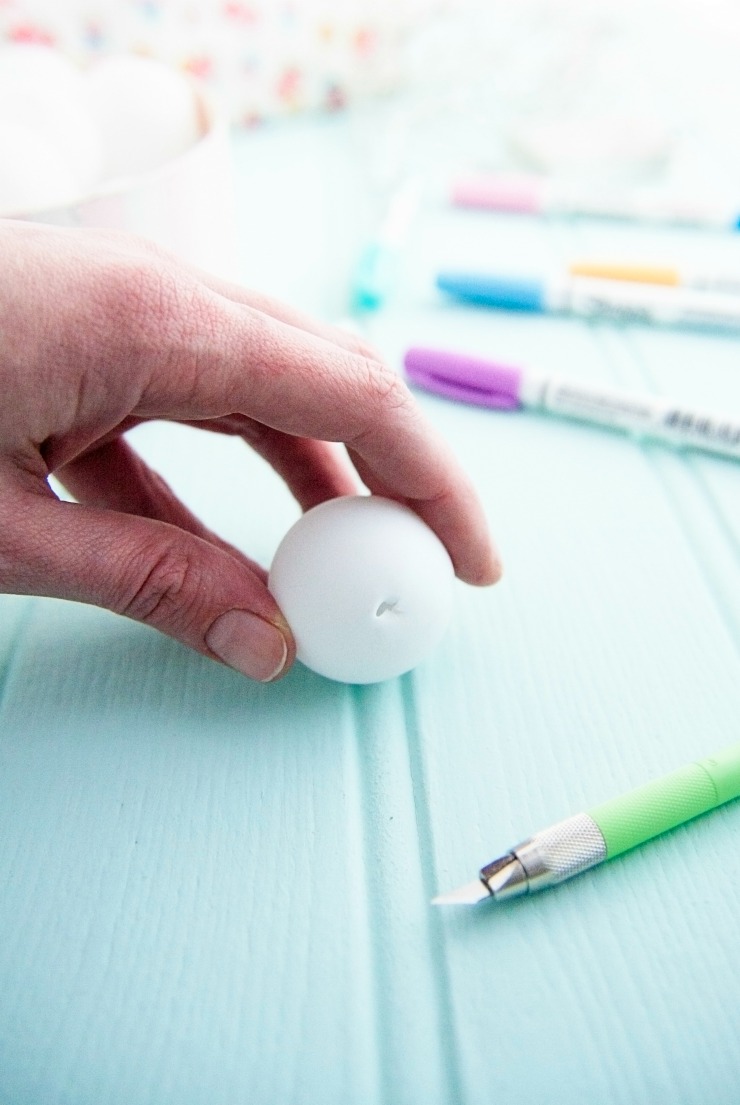 If you look on the ping-pong ball, you might see a little join where the two halves of the ball were fused together in production, just beside the join seems to be the weakest part of the ball and the easiest to poke your knife through.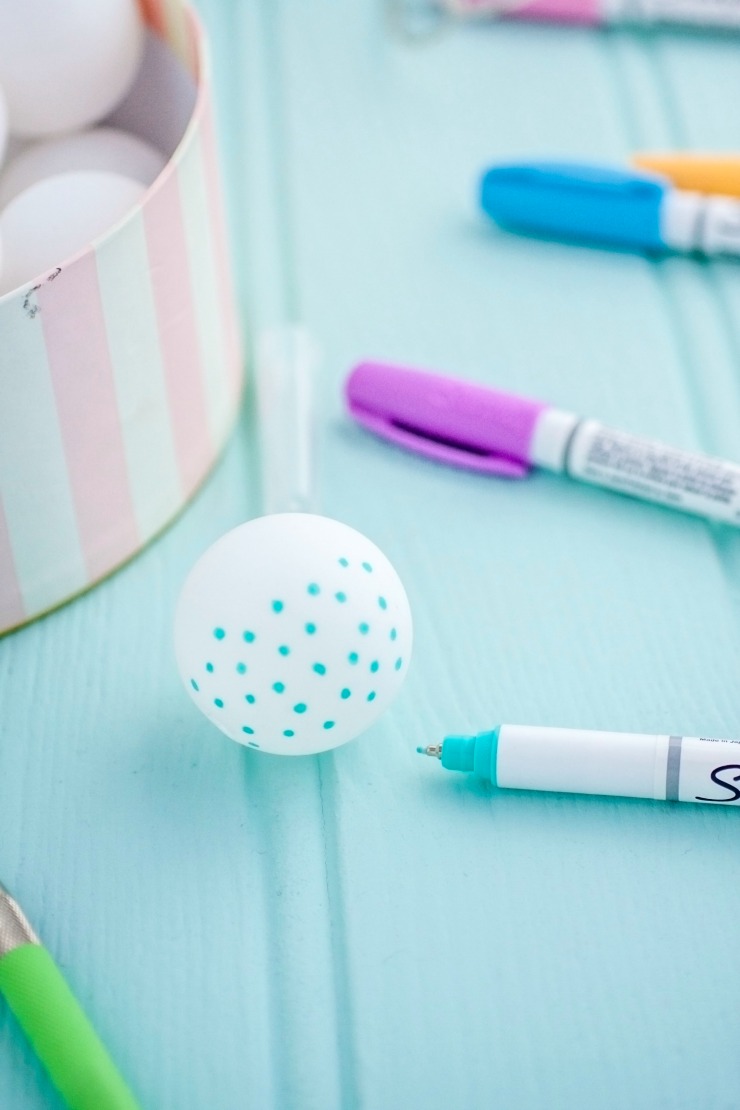 You can stick your pencil (nib first) into the little hole made from your X. Start painting your polka dots! You can use ring binder reinforcing stickers as a stencil, but those circles were huge and I wanted little polka dots, so I went free hand.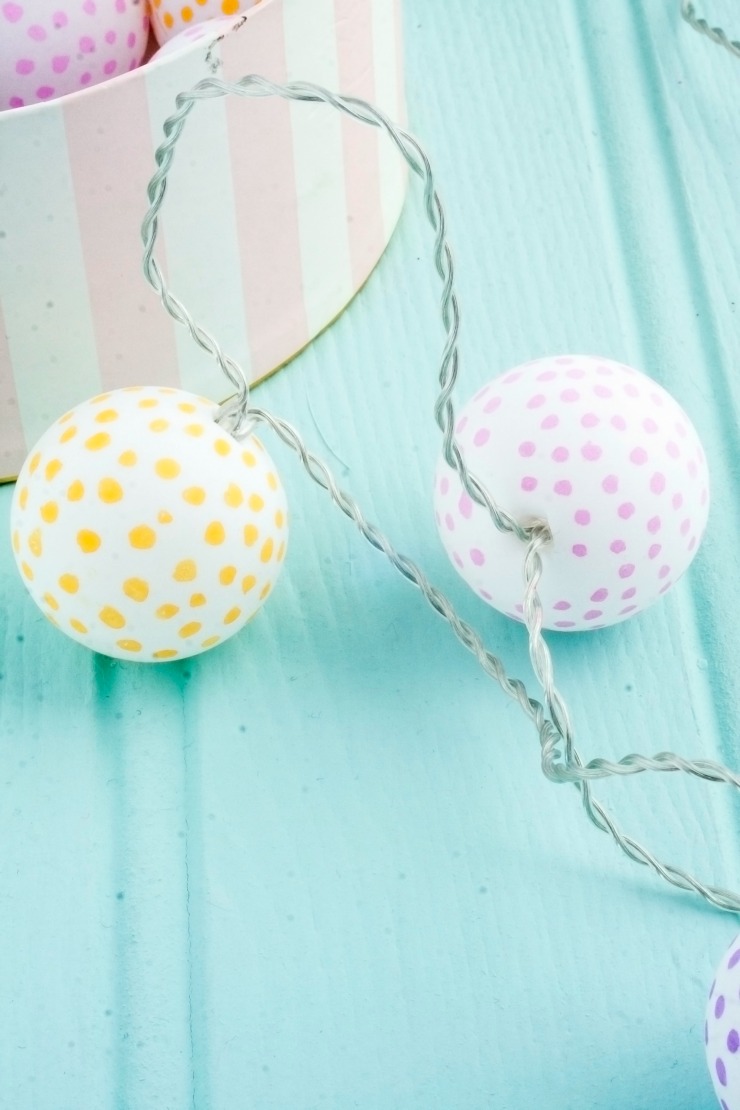 Allow the paint to dry.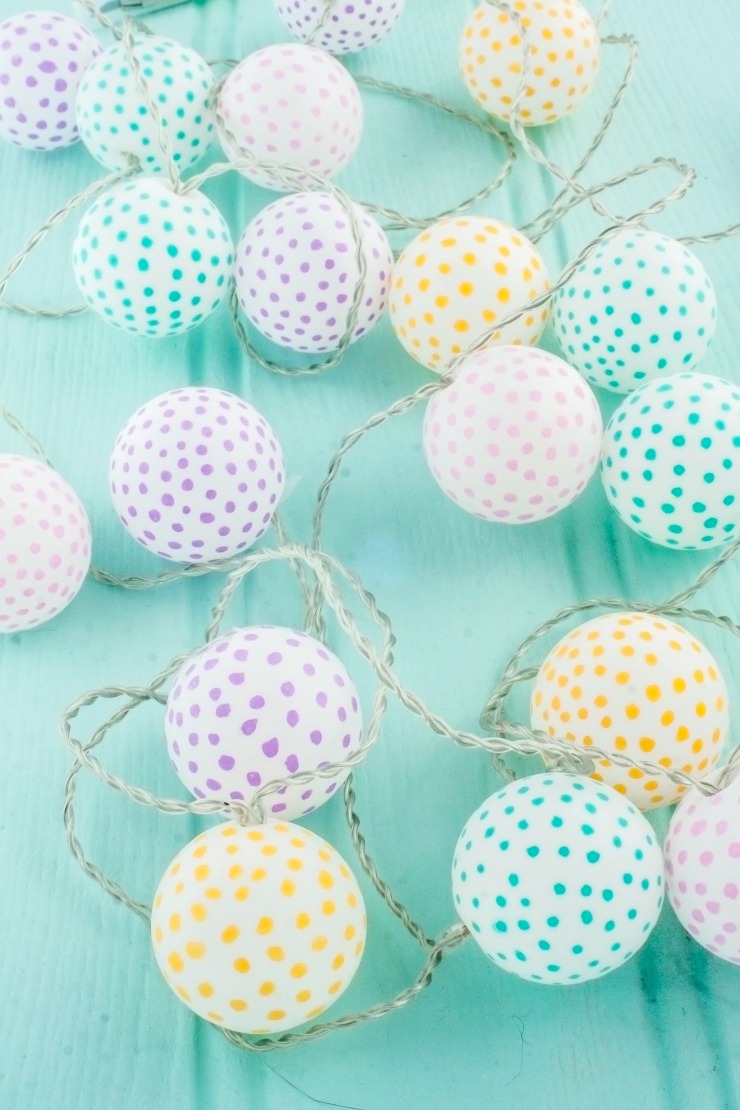 When dry, you can pop the polka-dot ping pong balls onto your lights and hang wherever you like and enjoy your gorgeous festoon style, party lights!
Author Bio: Claire
Claire owns the blog Heart Handmade UK, a blog dedicated to all things handmade, decor projects and craft tutorials.
Keep Reading
Want more polka-dot fun? Check out these polka-dot mason jar lanterns!