This post may contain affiliate links which may give us a commission at no additional cost to you. As an Amazon Associate we earn from qualifying purchases.
Summer days are meant to be spent floating and lounging by the pool. During the summer we build up quiet the collection of pool noodles. Not only are they the perfect pool toy, they are amazing to craft with! At a dollar a piece, I swipe up enough to last me the entire year! I decided that I needed a drink holder for the pool. Something that would float while we were swimming and keep the drink cool! Of course, the pool noodle is the perfect thing to transform into a drink holder. This DIY Pool Noodle Drink Carrier costs less than a buck and can be made with just a few household items!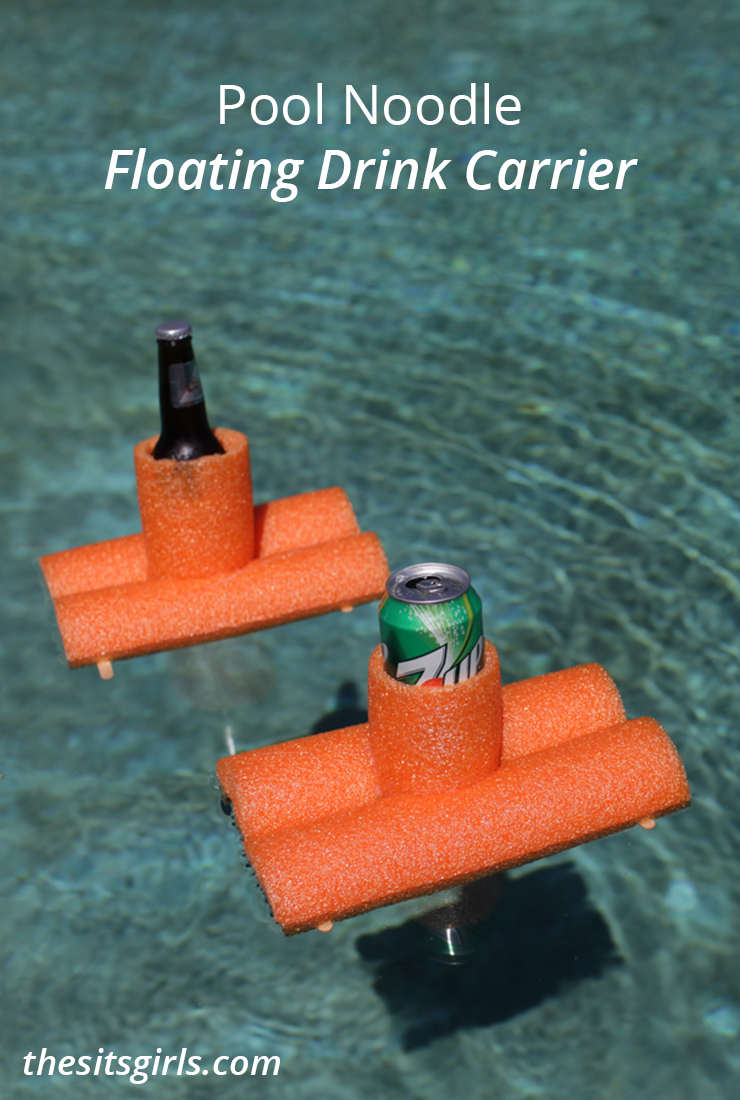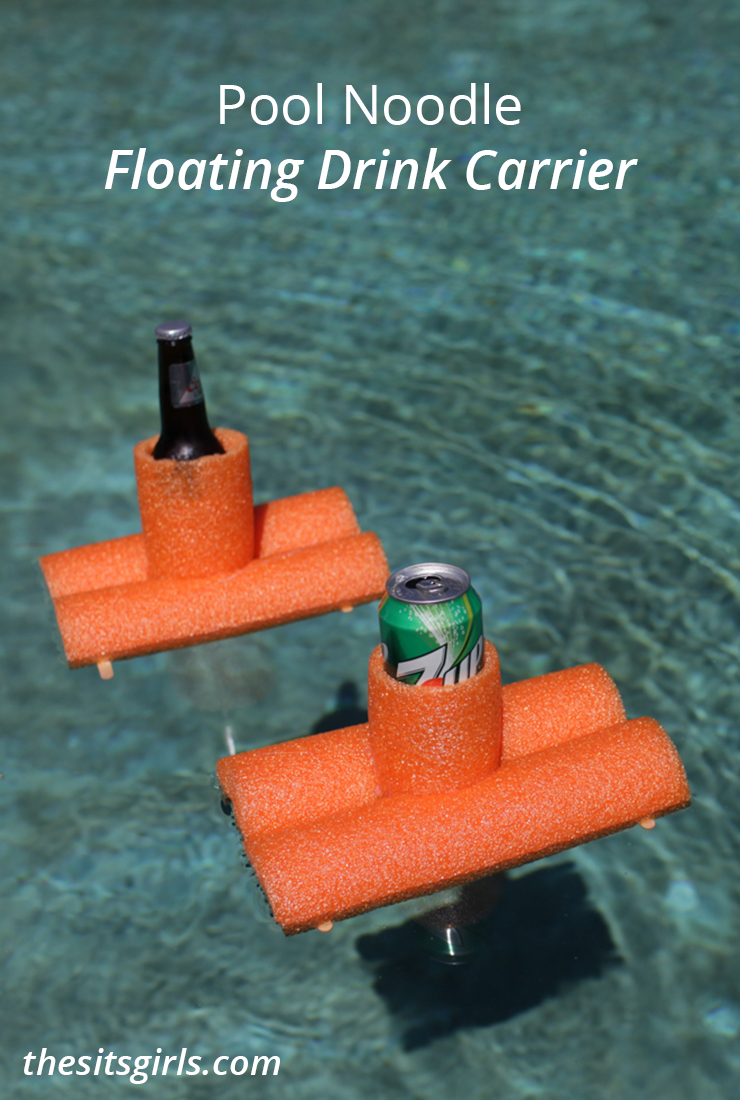 DIY Pool Noodle Drink Holder
Supplies:
Pool Noodle
Glue Gun
4 Popsicle Sticks
Scissors or Knife
Can or Bottle
Hot Glue Gun
Sharpie
How To Make A Pool Noodle Floating Drink Carrier
First you will make the base of the drink holder. You have to make sure the base is long enough to hold the weight of the drink you are putting in. Measure the length of the can twice and then cut the pool noodle there.
The base should be two lengths the size of the can or bottle. If you are unsure, make it a little bit longer, it won't hurt! Cut it in half so that it looks like a hot dog bun, leaving a little attached on one side.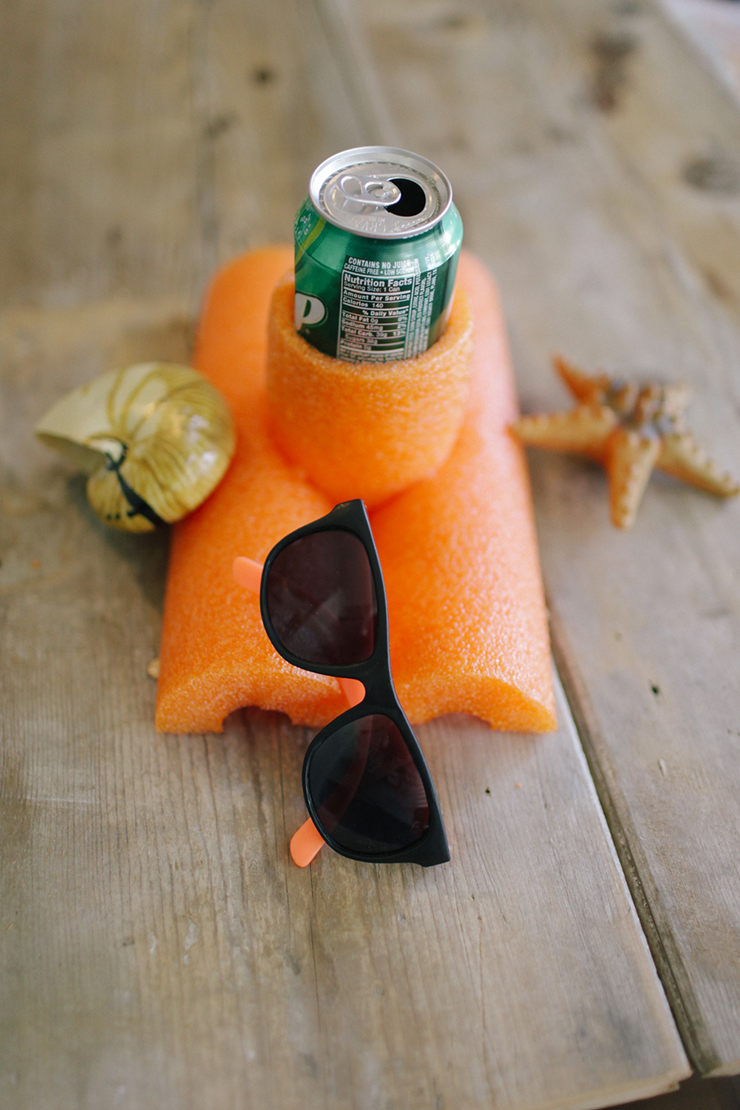 Next you will cut a piece for the actual drink to sit in. It should be about 3/4th the height of the can. After it is cut, you will need to hollow out the drink holder. Take a knife or scissors and shave out the inside of the drink holder part. Be careful not to make it too thin or the sides will split. Take the drink holder piece and measure the base onto the base of your floaty. Cut a circle in the center and attach the drink holder using your hot glue gun.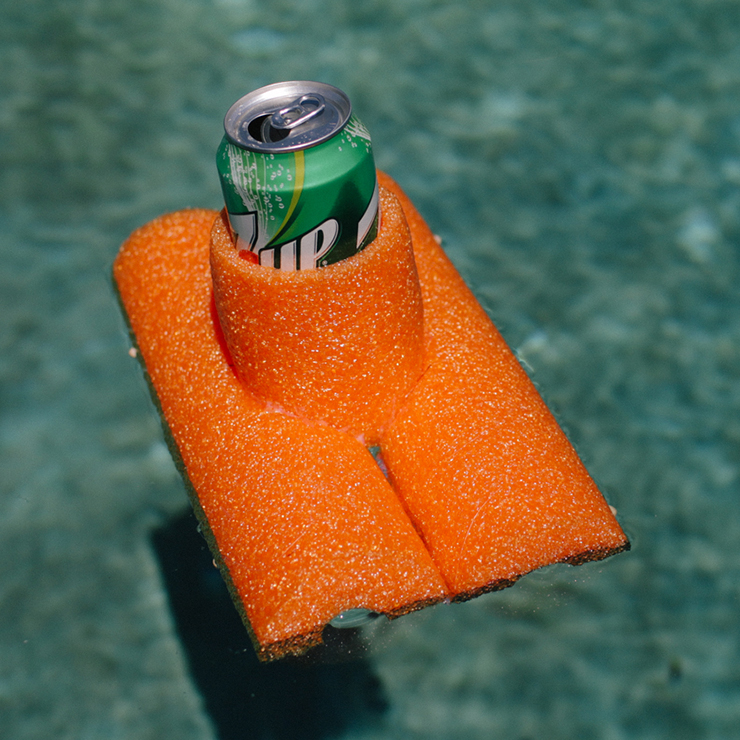 Finally, flip it over and attach the popsicle sticks. You will arrange them so there are two on each side spreading across the base. Spread the base so it sits flat and then the popsicle sticks will act as leverage to keep the floaty flat and even. You are now ready to put your drink in your new drink cosie!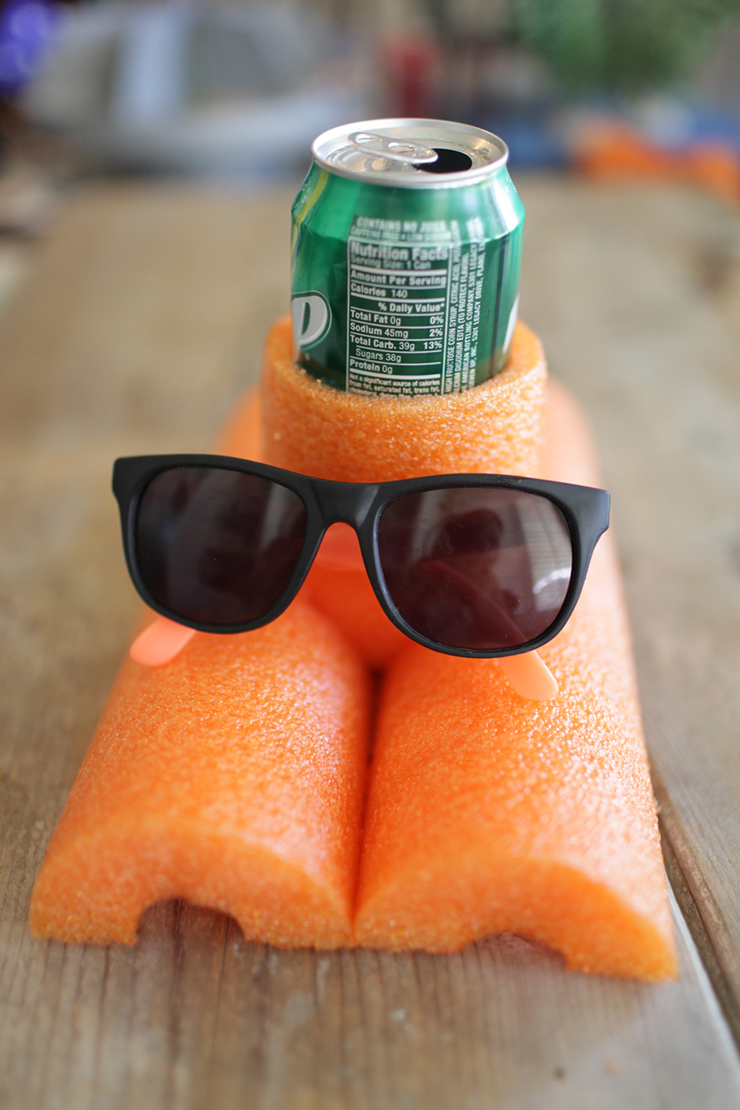 Your last step is to grab your suit and drink holder and spend the day soaking up the sun!