This post may contain affiliate links which may give us a commission at no additional cost to you. As an Amazon Associate we earn from qualifying purchases.
I am always on the lookout for fun crafts that can be used to create a maximum impact in any space. I started to save our popsicle sticks this summer and was determined to use them to make something big! My daughter is totally obsessed with Frozen, so we watch it at least once a week. While watching Elsa sing "Let it Go," it hit me that my popsicle sticks could be turned into beautiful, amazing snowflakes! Popsicle Stick Snowflakes are so easy to make and can be used as a picture backdrop or decor for any Winter party!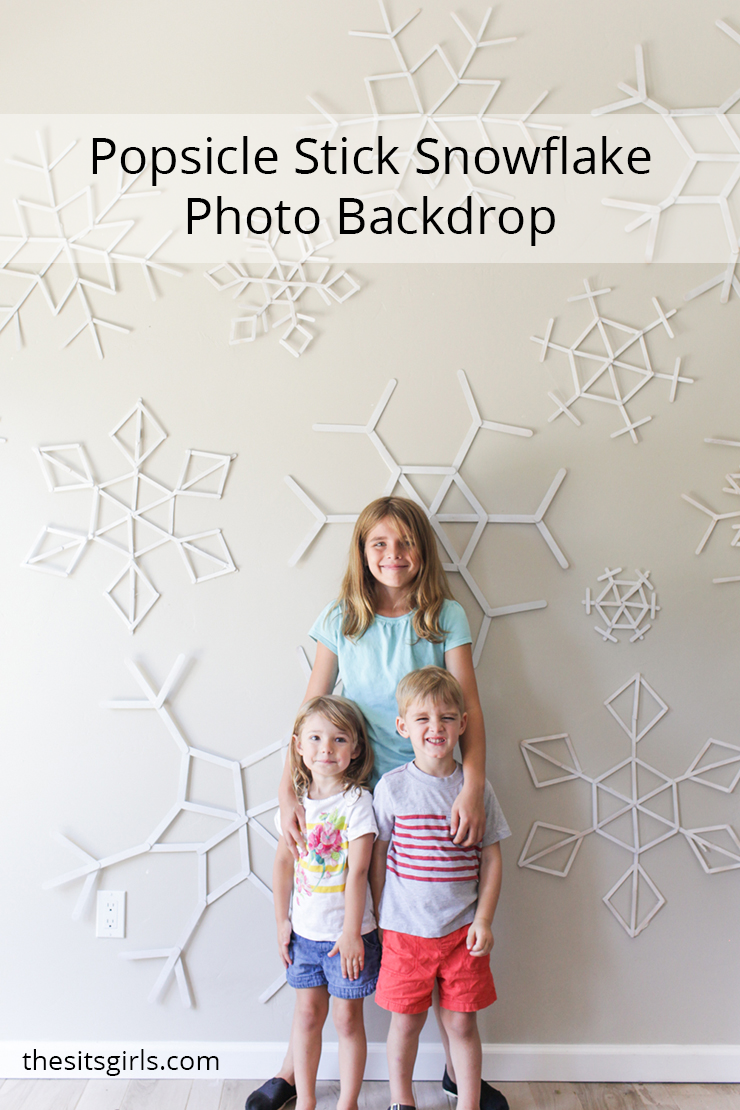 Popsicle Stick Snowflakes Photo Backdrop Wall
Popsicle Stick Snowflake Supplies
Note: While you can eat a LOT of popsicles, and save those sticks for this project, you can also buy craft sticks. This post contains affiliate links.
The beautiful thing about a snowflake is that no two are alike. I remember hearing that as a child and for some odd reason it stuck with me. That is certainly true with this project! I made a variety of shapes and sizes to make my snowflake wall feel authentic. 
The more eclectic your popsicle stick snowflake wall is, the better it will look.
I love things to look like they are collected rather than exact copies, so I used large and smaller popsicle sticks to make my different sized snowflakes.
Popsicles sticks are also very cost effective! You can get a large box of 1,000 craft sticks for under $10!
The first thing I did when making my popsicle stick snowflakes was to lay them all out in the pattern that I wanted. First, I shaped the star, and then I added the sticks that point towards the inside of the star.  Once this shape was even I used my hot glue gun to stick them into place.
Next, I added the sticks that point outwards from the tips of the star.  It is a good idea to let everything dry before adding another one. When you are done with your design, and the glue is all dry, you are ready for paint!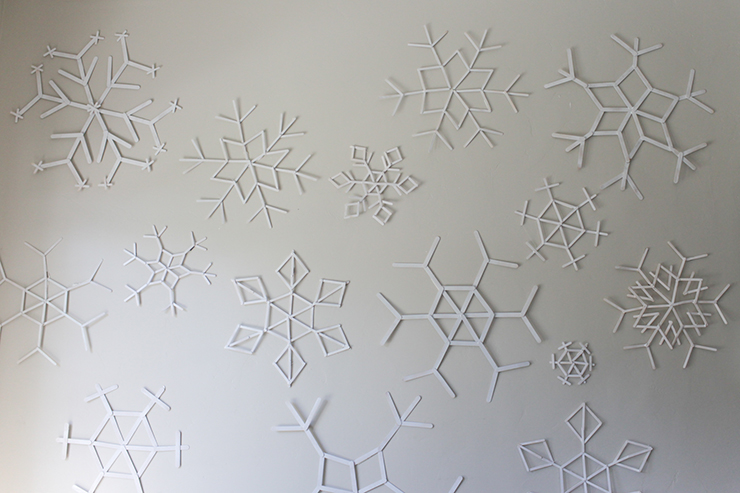 I used white spray paint, but these snowflakes would look super cute with a glitter coat, light blue, or even a pale pink! You can create a bunch of large popsicle stick snowflakes and use them as a photo backdrop for a wedding or Christmas party!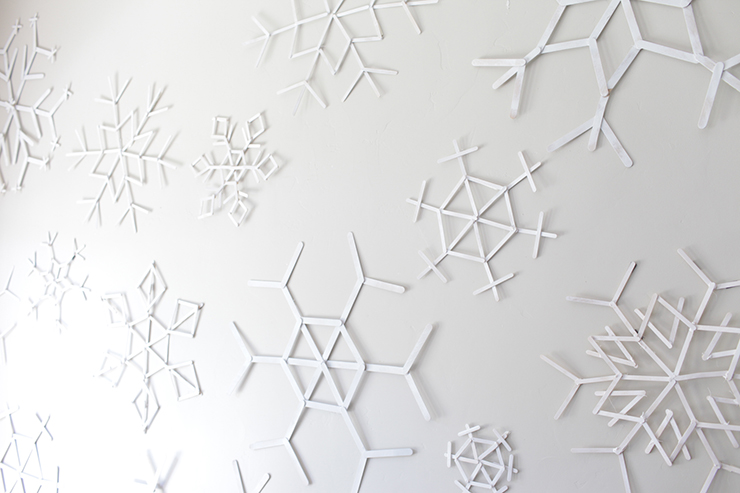 It's time to start eating some popsicles!
Want more ideas for stunning photo backdrop walls?
Check out our Paper Bag Stars (or really GIANT Grocery Bag Stars) and Giant Paper Flowers.