This post may contain affiliate links which may give us a commission at no additional cost to you. As an Amazon Associate we earn from qualifying purchases.
Are you looking for a quick and fun Halloween décor project to do? Well, we've got just the thing, a DIY Printed Wooden Halloween Sign! And, we promise it doesn't take more than 10 minutes! Plus, it's easily customized so you can switch it up and personalize it to say anything you would like!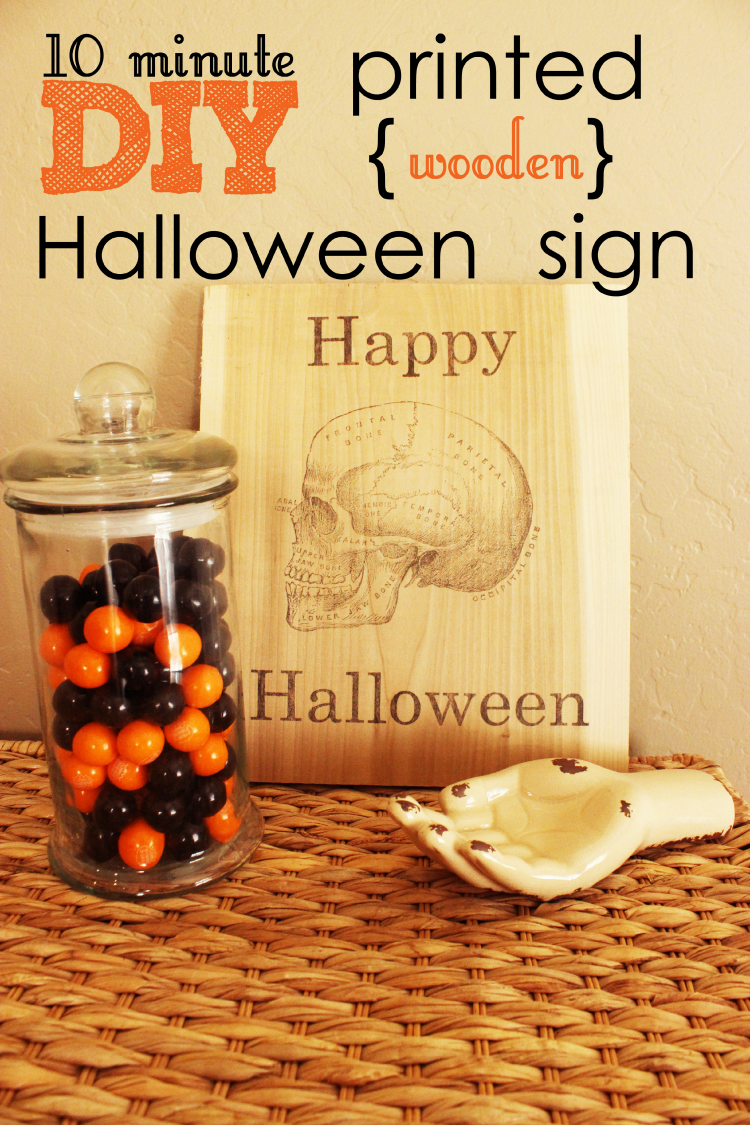 DIY Printed Wooden Halloween Sign
To begin, gather these supplies:
A wooden board- the smoother, the better
wax paper
painters tape
scissors
an ink jet printer
a credit card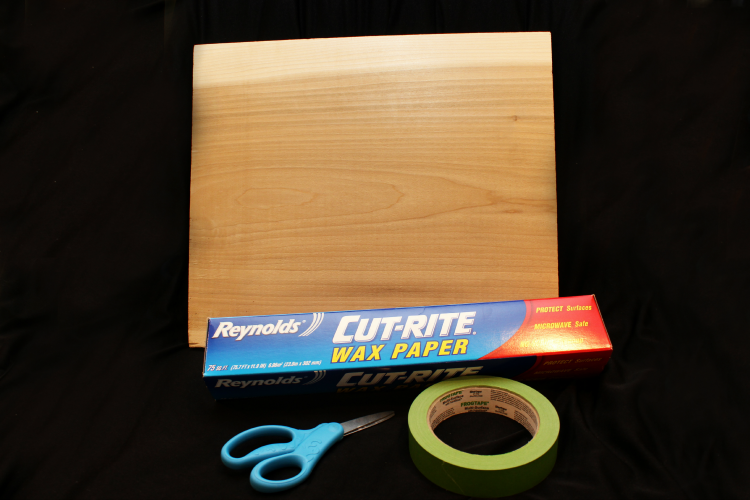 First, grab a fun graphic from either a computer program or download it from online.  I found my skull graphic on The Graphics Fairy.  They are a great resource for free graphics for DIY and craft projects!
Next, decide how big you want your graphic or words to be.  I printed my design off and then set it on top of my board to size.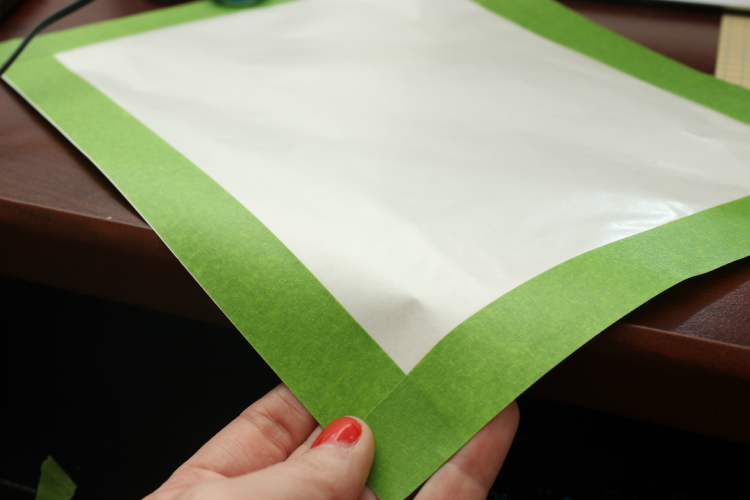 Then, cut a piece of wax paper just slightly smaller than a piece of your printer paper. Tape it down onto the edges of the paper using the painters tape and run it through your ink-jet printer as usual.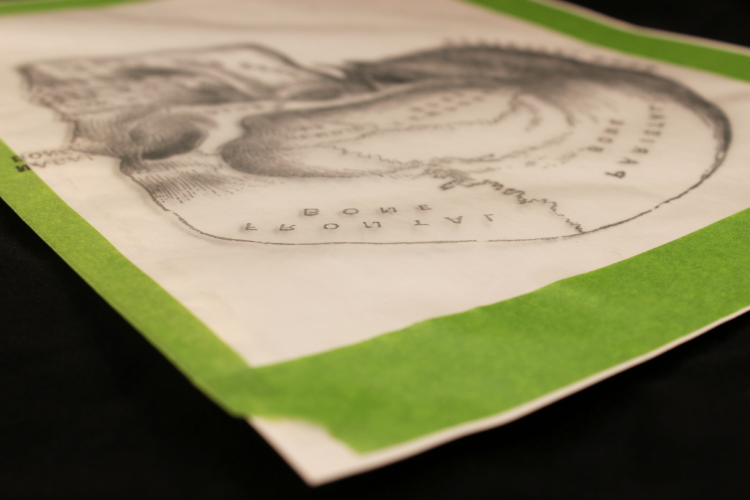 If your graphic has words on it, or if you are using words in your design, don't forget to mirror your image before printing!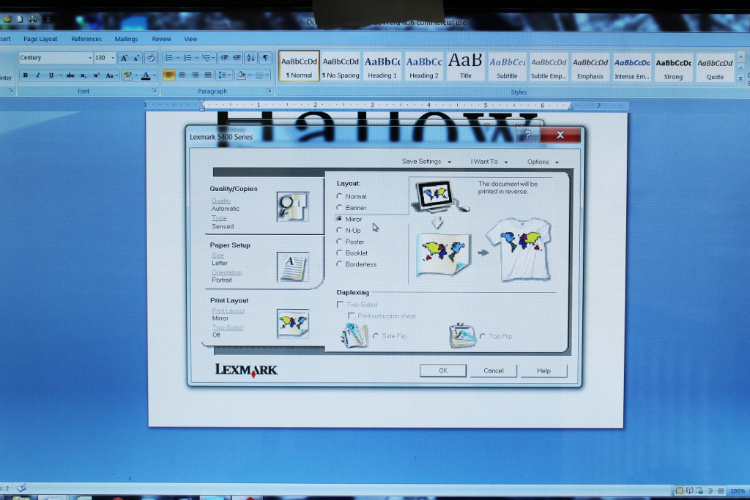 Allow your printed images to dry for a minute or two- but don't touch the ink! It will smudge!
Next, cut around the painters tape to remove your image from the paper. You could also peel off the tape, but I didn't want to risk smudging my images.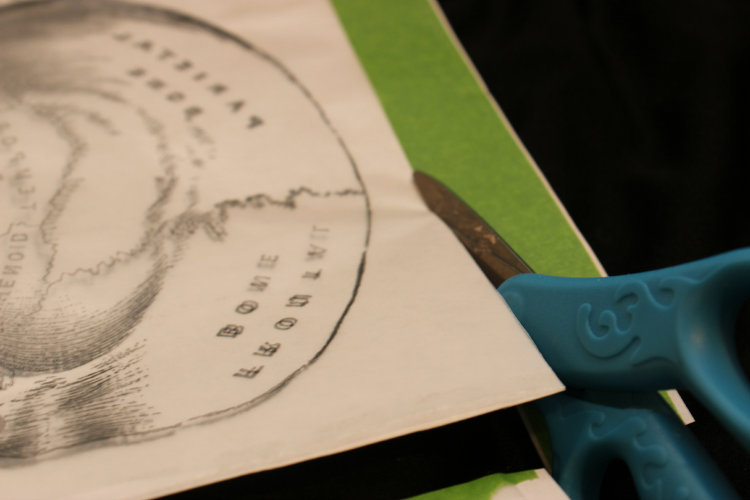 To get a feel for where you would like to place your image, you could do a quick run-through and set the image on top of your board to check your design. Don't place it ink side down yet!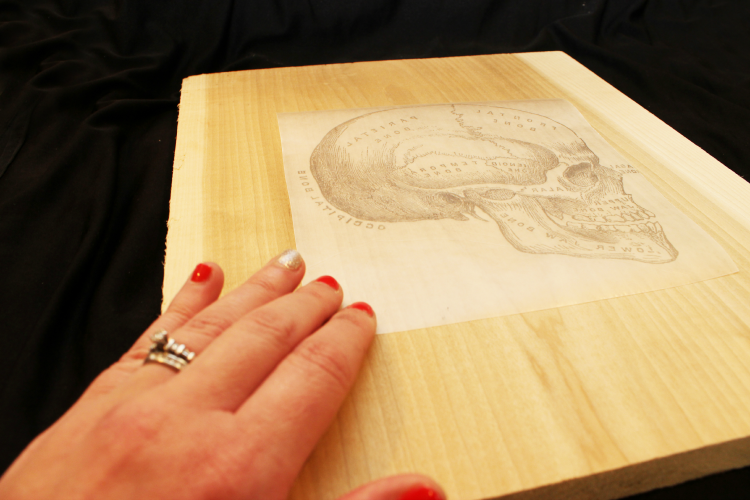 To prepare to print your image to the board, rip off 4 small pieces of painters tape and set them aside. Then, carefully place your image INK SIDE DOWN on top of your board. Don't move your image once you've set it down or it will smudge! Gently tape your image down with the painters tape.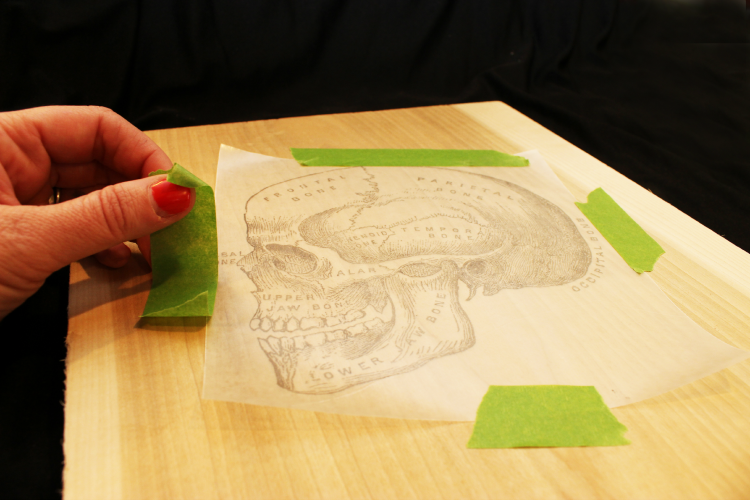 Rub the top of your image with the flat end of a credit card. You will see the image get slightly darker as the ink transfers onto the wood.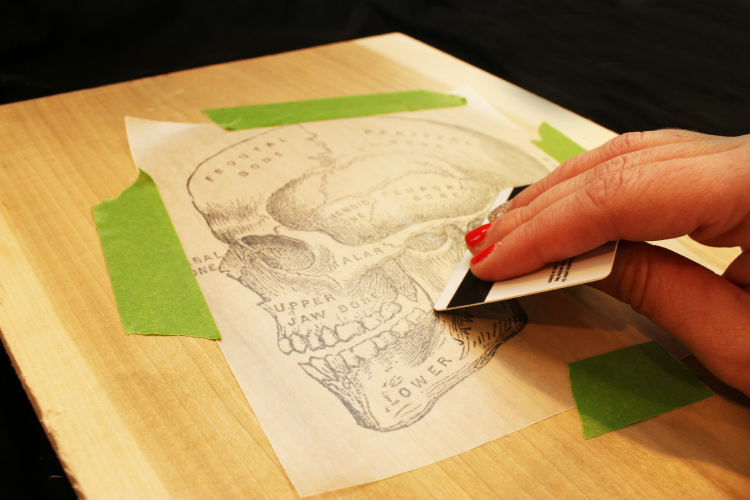 Next, holding your image into place- gently remove the painters tape. Then, in one smooth movement, remove the wax paper from your wood. Be careful so you don't smudge your ink!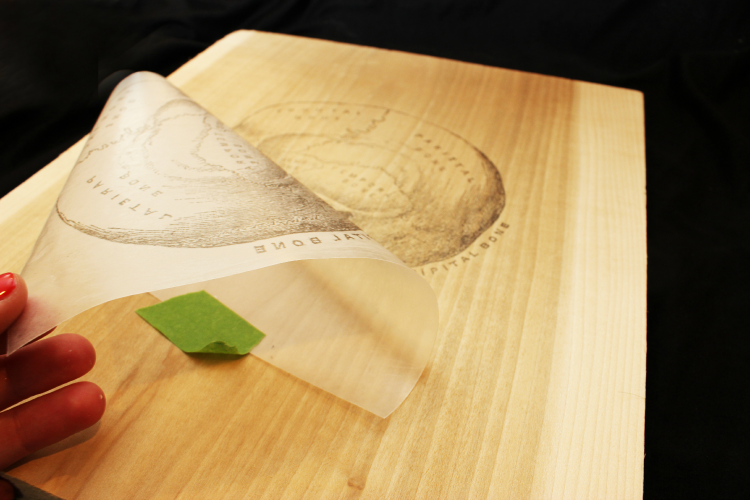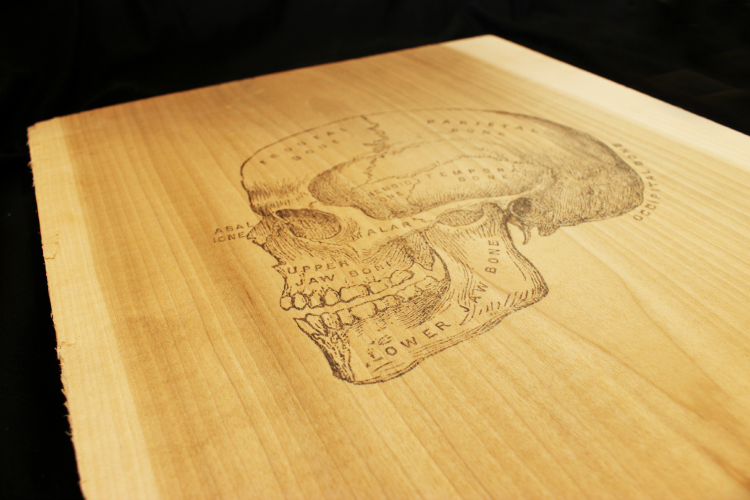 That's it! Display your spooky wooden Halloween sign for all to see!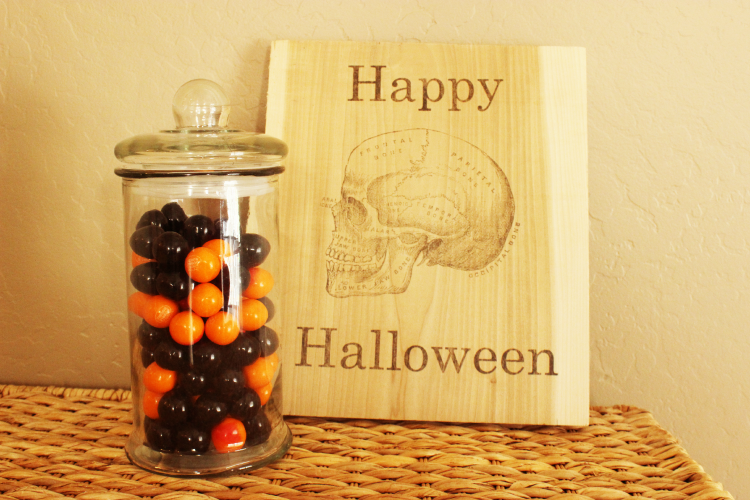 That was so easy, you might as well make another!