This post may contain affiliate links which may give us a commission at no additional cost to you. As an Amazon Associate we earn from qualifying purchases.
It just isn't fall without Pumpkin spice edibles! Every year I look forward to all of the pumpkin spice treasures I can find and create in my kitchen.  So, when I decided to whip up a batch of this Simple Pumpkin Spice Granola, my family was more than happy to help me eat it! The best part, it's healthy even though it tastes utterly decadent and sinful. And, it makes your house smell divine! You'll see!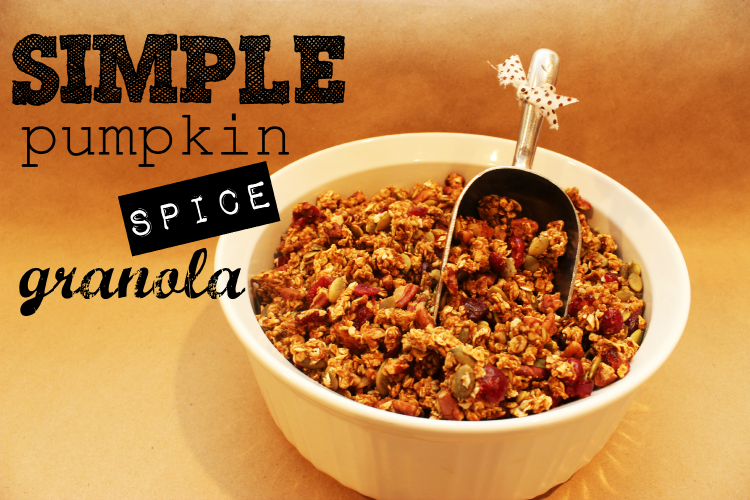 Simple Pumpkin Spice Granola
Gather these supplies:
3 3⁄4 C of oats
2 C of nuts & seeds (I choose pumpkin seeds and pecans)
1 C dried fruit (I used cranberries)
1 C of pumpkin puree (I used canned)
¼ C of real maple syrup
¾ C brown sugar (feel free to reduce this if you would like to make it even healthier!)
½ C of applesauce (it can be sugar free, if desired)
2 t vanilla extract
1 T pumpkin pie spice
1 t cinnamon
¼ t nutmeg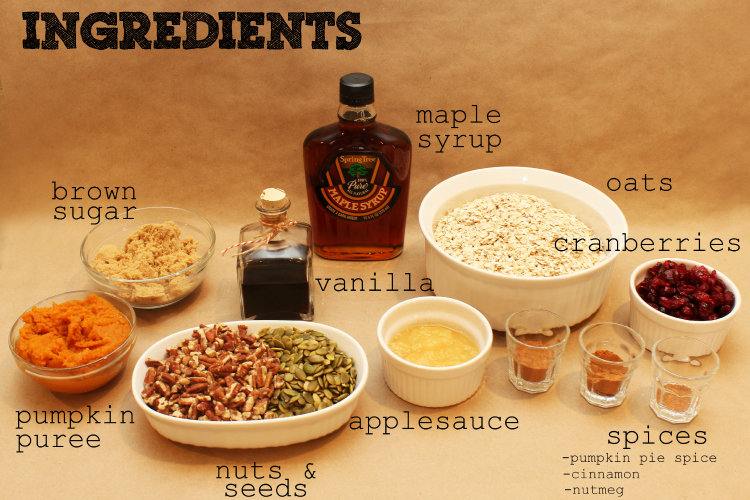 To begin, preheat your oven to 325.
Next, in a large bowl add all of your wet ingredients and mix well.
Then, add the brown sugar and spices, and mix to combine.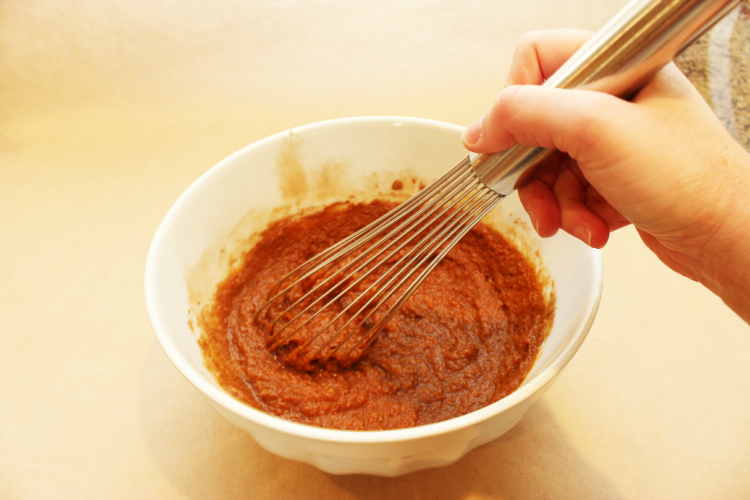 After your wet ingredients are combined, add your oats, nuts & seeds, and dried fruit.
Mix well, until the wet ingredients are full incorporated into the dry.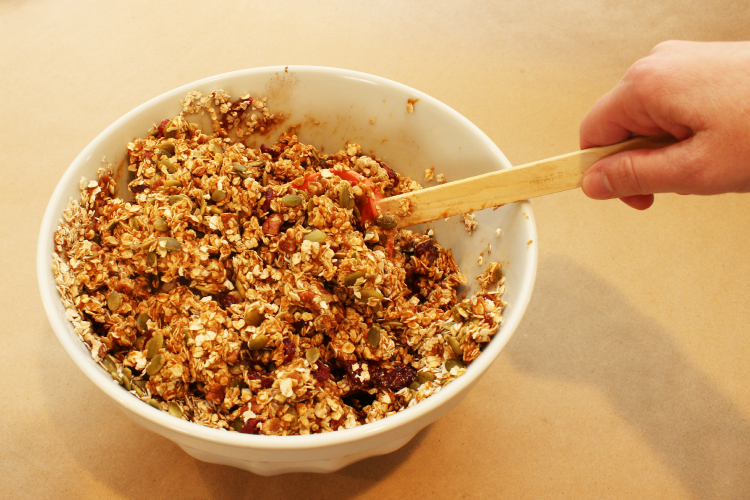 Next, line a couple of baking sheets with tin foil, parchment, or a silpat.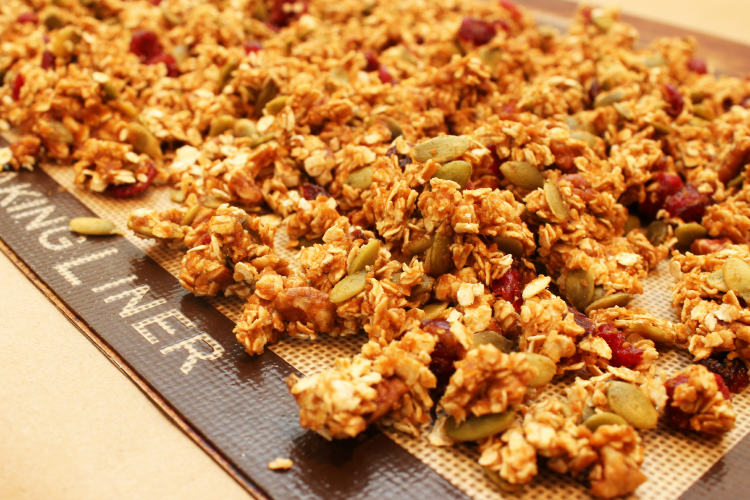 Bake your granola for about 45 to 60 minutes, stirring at about every 15 minutes so it all gets good and crunchy! Your house is going to be completely enveloped in the autumnal goodness of pumpkin spice!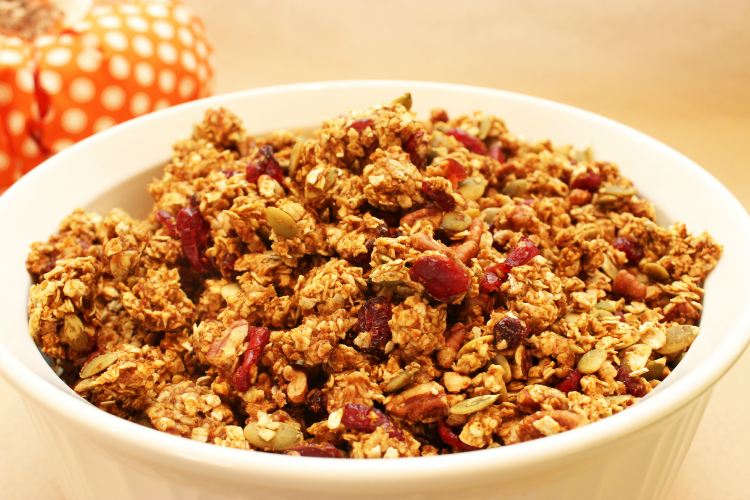 Once your homemade granola is finished cooking, allow it time to cool on the baking sheets. Then transfer it to an air tight container to store. Simple Pumpkin Spice Granola is great on its own, with fruit and milk, or over yogurt. It's like fall in a bowl!