This post may contain affiliate links which may give us a commission at no additional cost to you. As an Amazon Associate we earn from qualifying purchases.
The dollar store has a crop of styrofoam pumpkins ready for some DIY projects every fall, but I typically steer towards the more expensive pumpkins at the craft store because you can see the styrofoam texture on the cheaper pumpkins. The styrofoam pumpkins at the dollar store are a perfect choice, however, for any project where the texture will be hidden – like a rhinestone pumpkin. In this case, I wanted to try my hand at blinging out a pumpkin making the styrofoam texture not an issue.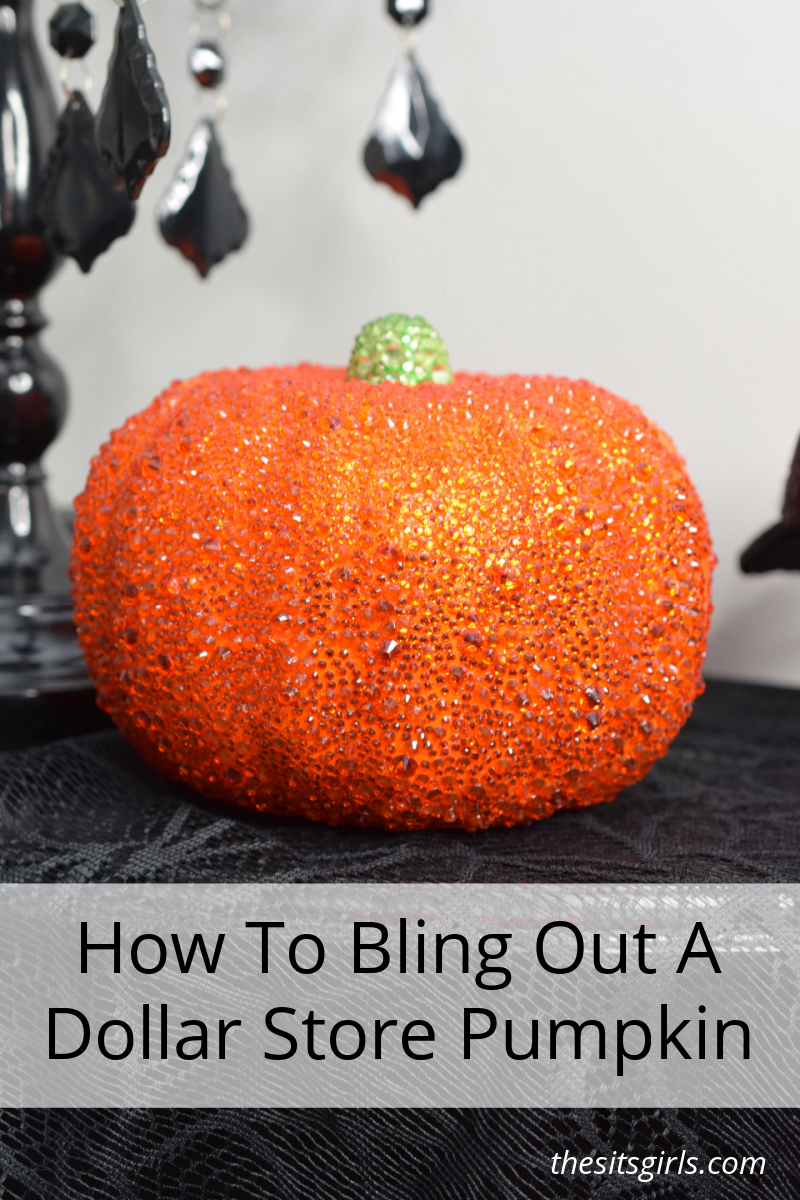 How To Add Rhinestones To Almost Anything
To add rhinestones to a pumpkin—or anything else—you just need a few basic supplies: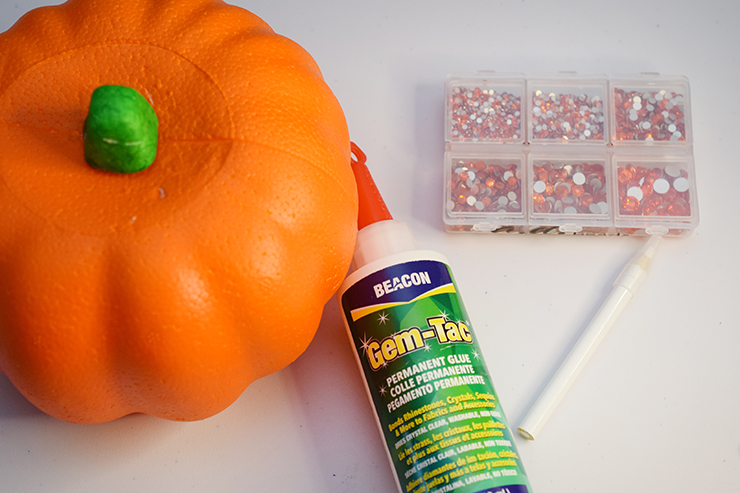 Many rhinestone sets come with tweezers and wax pencils, although the quality of those pencils is not typically as high as those sold individually. 
It takes a little bit of time to get the hang of how much glue to use, but in general, you want to work in a small area with a thin coating of glue. A toothpick can help you smooth out the glue, if needed, as you work.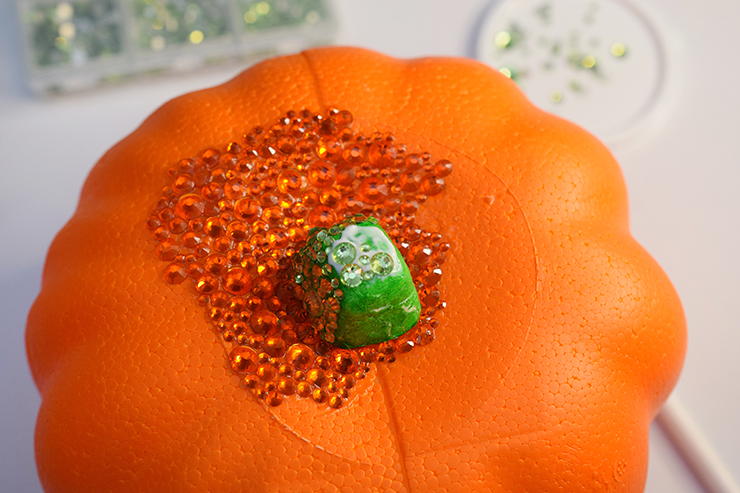 Pick up a stone with the wax pencil and press it into the glue. Repeat this process until you've covered the area where you're working. Don't worry if you've used too much glue. It will dry clear and won't be noticeable.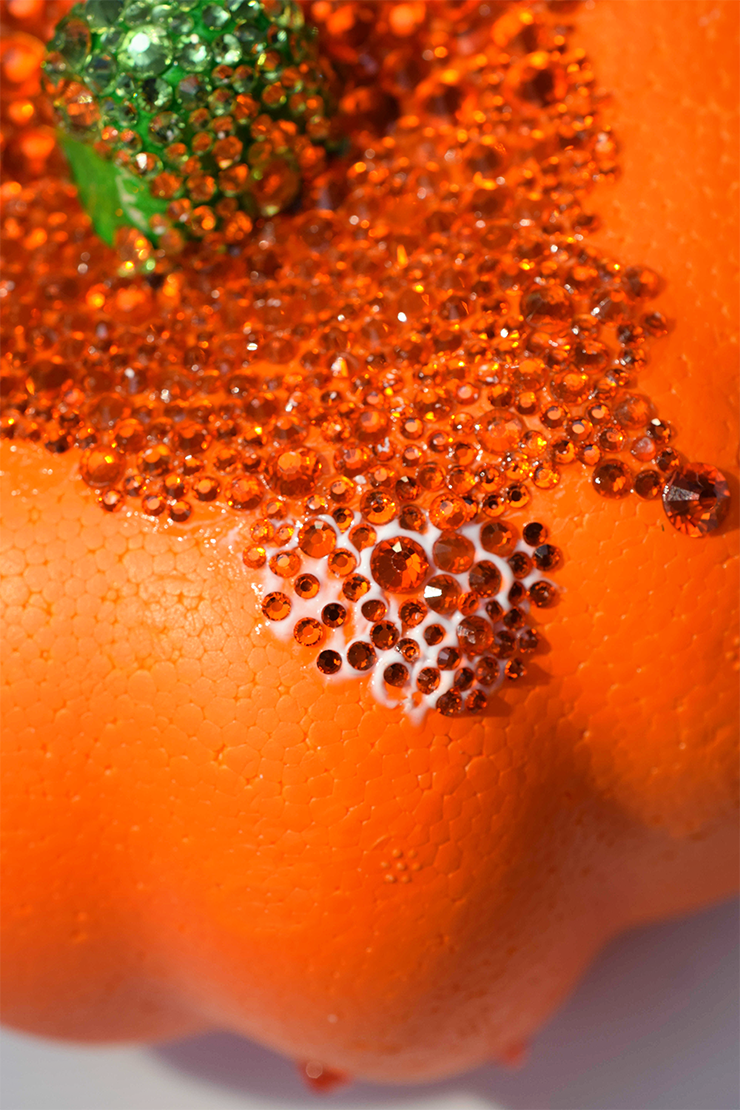 You can add rhinestones that are the same size, or you can mix and match a variety of sizes for a different look.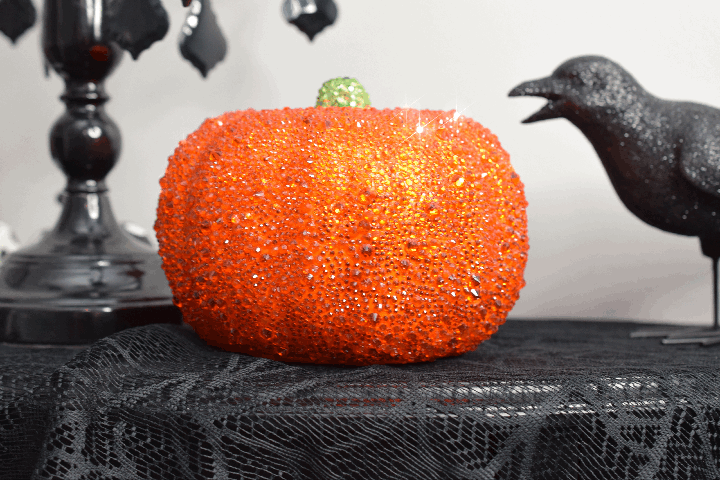 How To Make Rhinestone Pumpkins In A Variety Of Colors
The dollar store pumpkins come in orange with a green stem. If you want to make a rhinestone pumpkin in a different color, first add a coat of craft paint in the color you want to use. This will help the spaces not covered by the rhinestones blend together. Once the paint dries, the remaining steps are just the same. Glue in small areas and bling it out!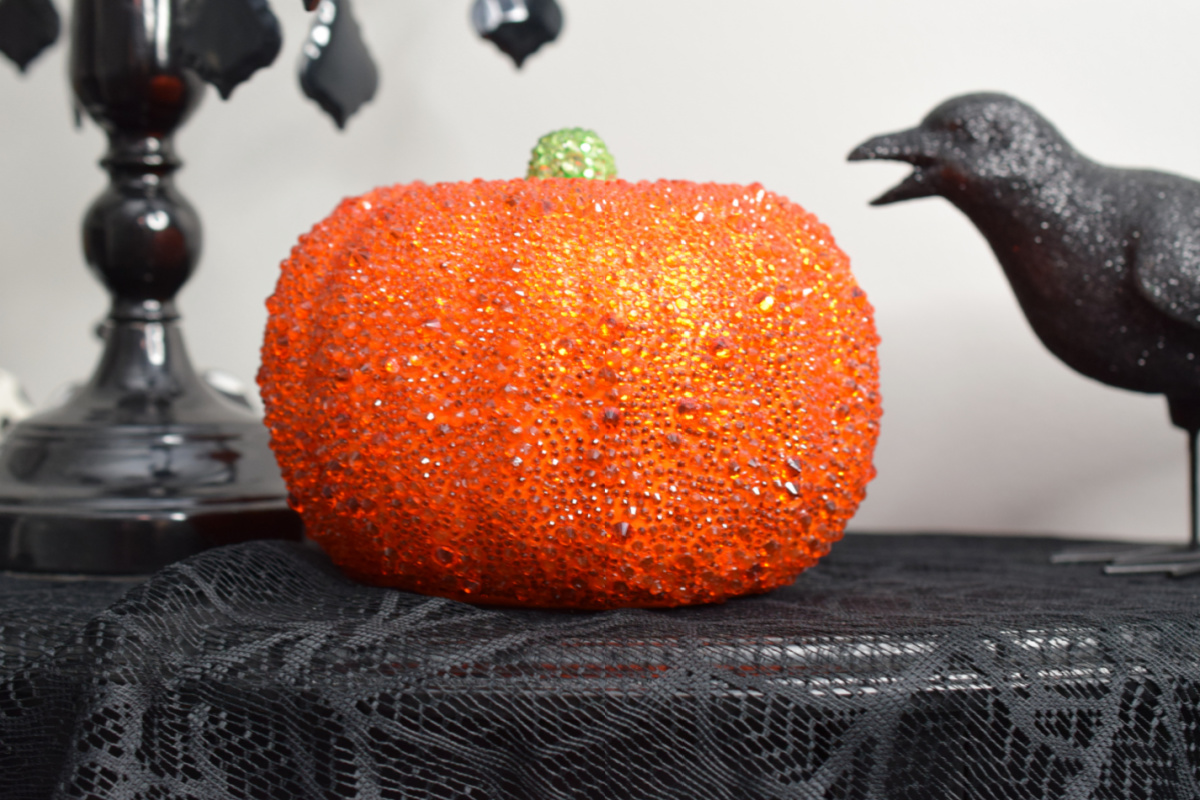 Rhinestone Tips
Whatever you decide to bling out, be it a pumpkin or something totally different, a few simple tips will help you make a one-of-a-kind masterpiece. 
Work in small areas, and allow that area to fully dry before you add additional rhinestones right beside it.
Use thin coats of glue to keep things from getting too messy. A toothpick or a needle-nosed applicator bottle can help you keep things neat and tidy.
If the glue does get on top of your rhinestones and it's still visible once it dries, remove it by scrubbing it off with a lint-free wipe dipped in rubbing alcohol.
Take your time. This is a fun and easy project that's best done while you watch TV or listen to a podcast. It's not one to finish on a deadline!