This post may contain affiliate links which may give us a commission at no additional cost to you. As an Amazon Associate we earn from qualifying purchases.
My obsession with these Ribbon Chandeliers is off the charts. I made one, and then rushed to the store to buy more ribbon. They are super simple, and I have used them at 3 different parties in the last month! We have hung them inside and outside. All you need is 3 things to make your own Ribbon Chandeliers.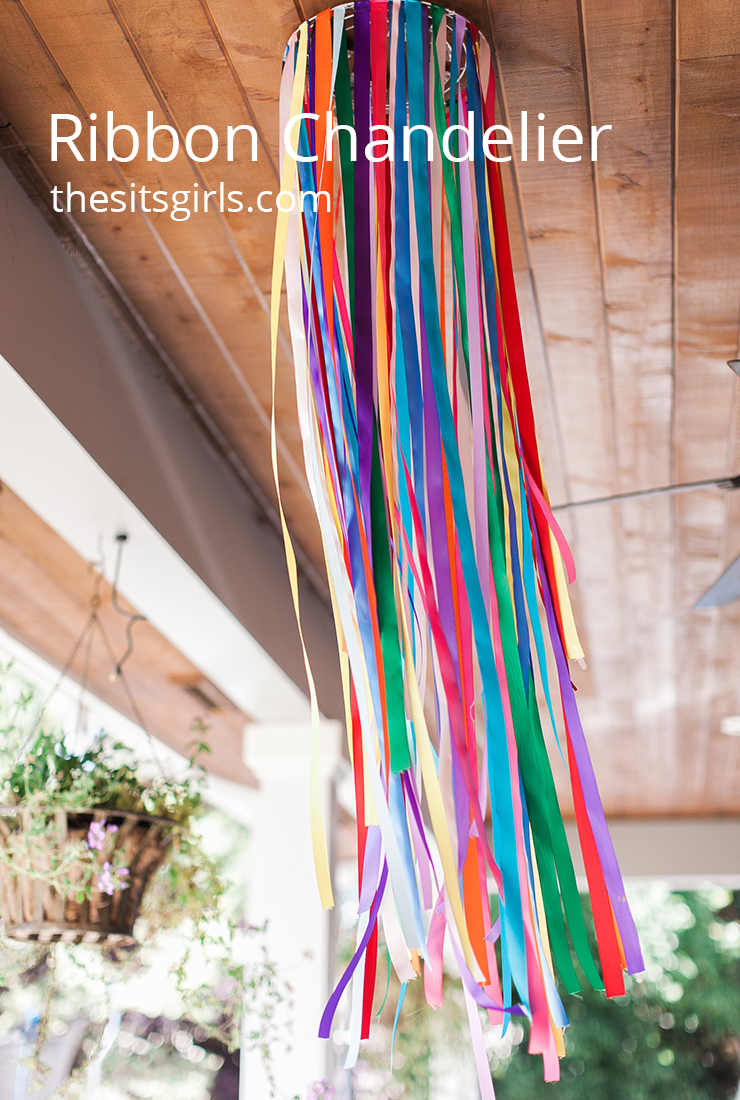 Ribbon Chandeliers
Ribbon Chandeliers Materials:
Note: this post contains affiliate links
How To Make Ribbon Chandeliers
I chose a variety of ribbons in different widths for this project. Cutting your ribbons is the first step.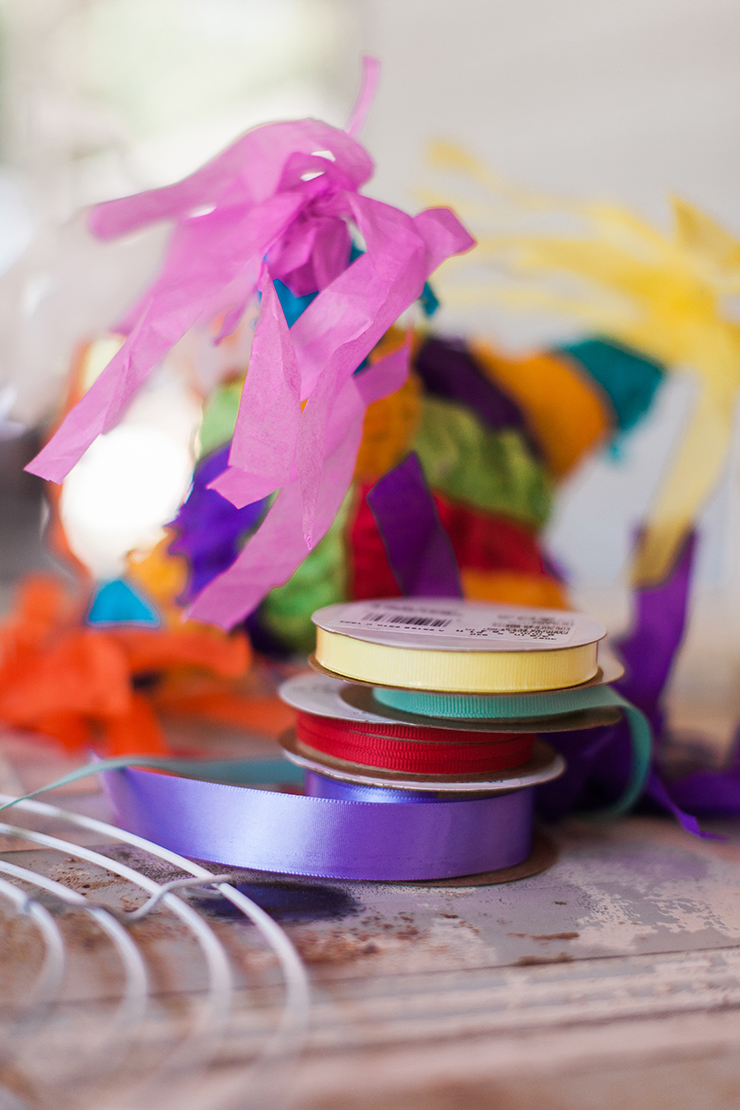 I cut a variety of lengths for the ribbon, between 2-3 feet. I would say the longer you can make your ribbons, the better. You want them to really be able to blow in the wind and give your party a dramatic visual.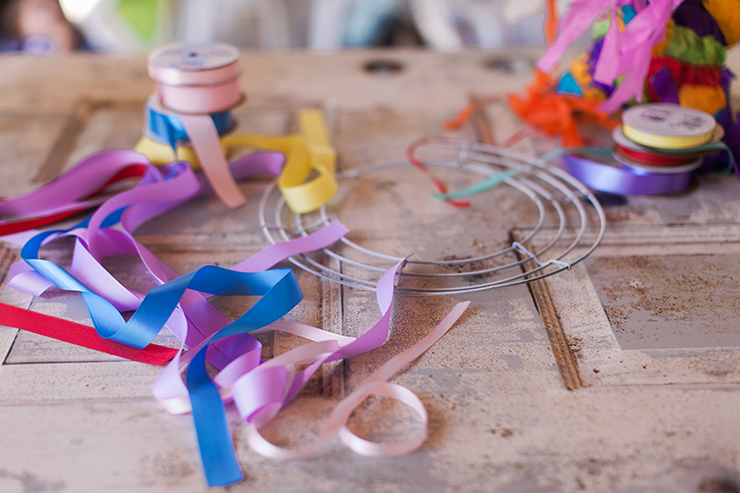 Varying your ribbon in both width and length will help your ribbon chandeliers to look organic and boho.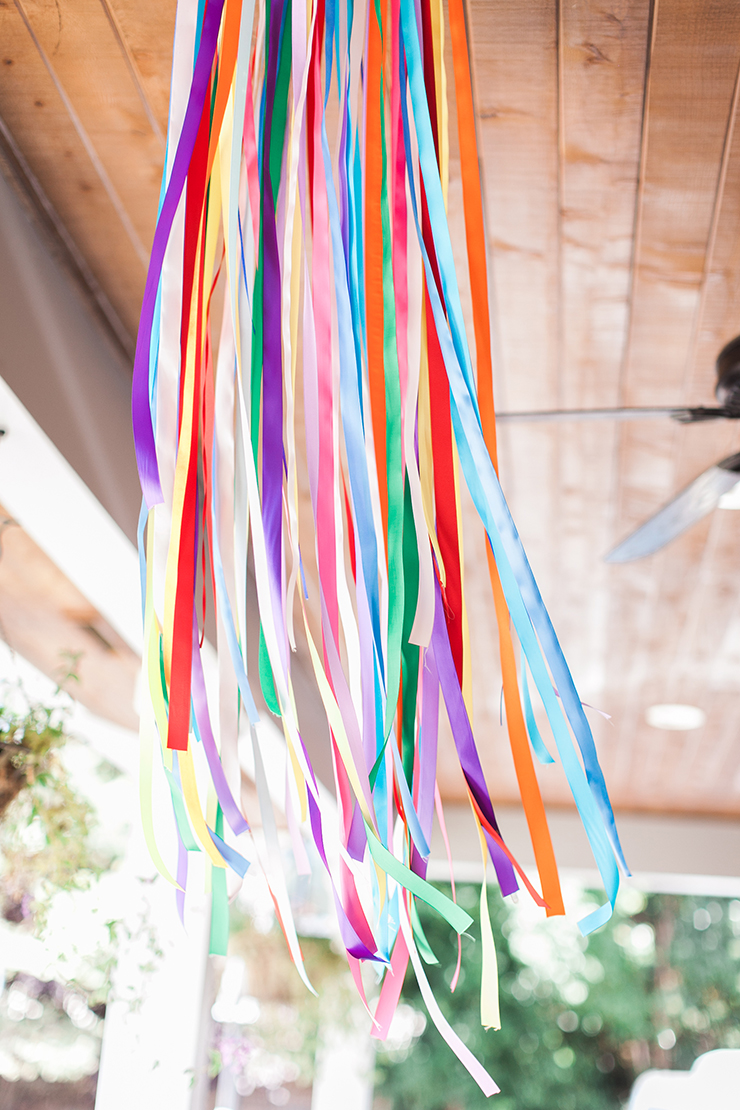 I originally did one layer of ribbon only out the outer wire rim.  However, it wasn't enough ribbon, and my chandeliers were looking pretty sparse, so I added another layer around one of the inside rims.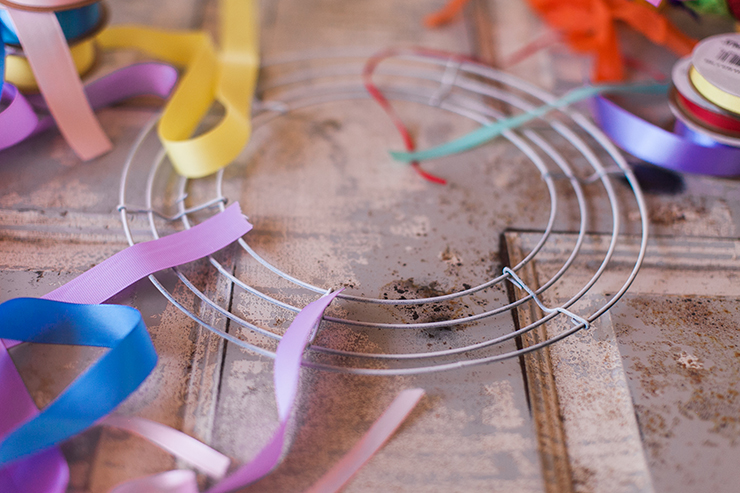 I used a small drop of hot glue and just wrapped it around the rim of the wire wreath frame. Rotate colors and lengths, I used no particular order, but just kind of what I thought looked visibly pleasing to the eye.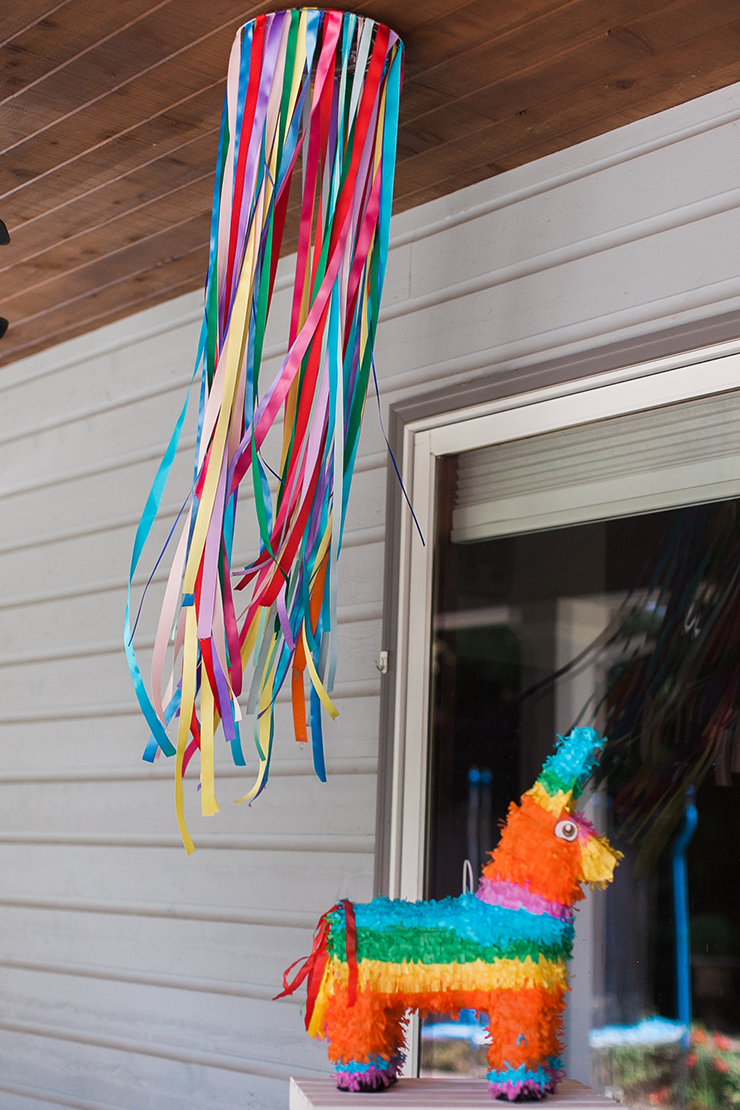 To attach the chandeliers to the ceiling, I used command hooks. They stayed up for days until I took them down.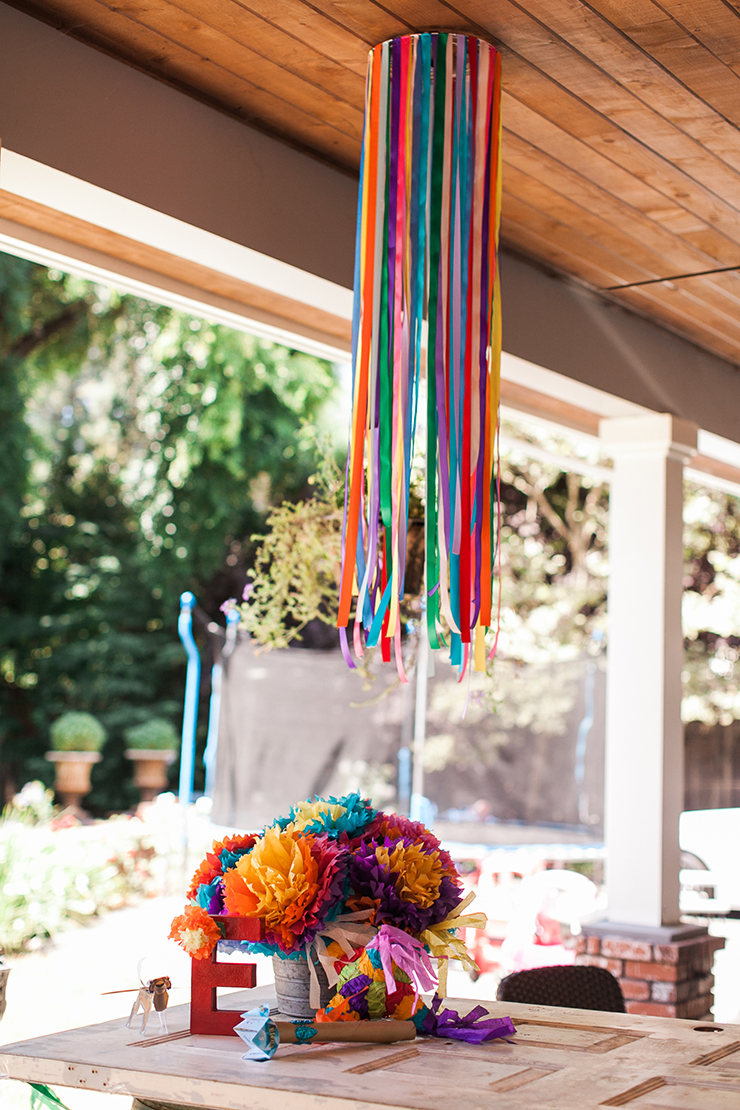 I used these ribbon chandeliers at a Mexican Fiesta 40th Birthday Party, our Elena of Avalor Party, and an End of Summer party. I will also be keeping these handy come Cinco De Mayo!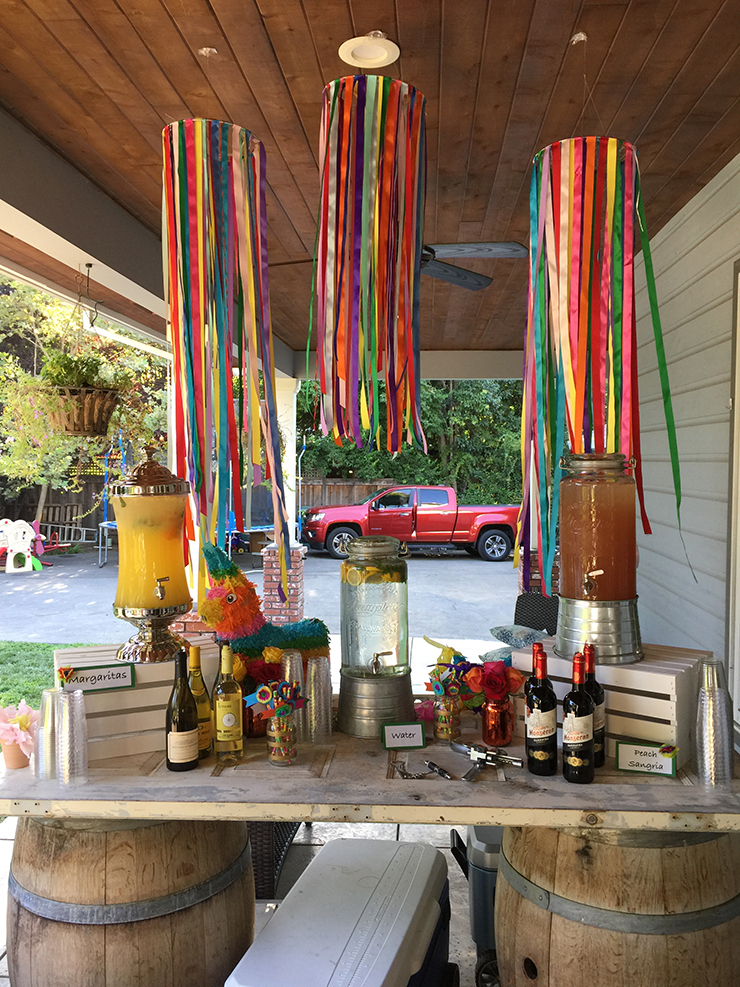 You could make ribbon chandeliers in Halloween or Christmas colors. They would also make a cute decoration for a little girl's room year-round.