This post may contain affiliate links which may give us a commission at no additional cost to you. As an Amazon Associate we earn from qualifying purchases.
Christmastime is coming, and it is time to bring the holiday cheer! I am all about Christmas decor! The more decorations, the merrier at our house. The first thing I decorate is our front door. Instead of spending tons of money on a Christmas wreath this year, I decided to make my own. Coming in at under $10 this Rudolph Wreath is the perfect DIY for your front door!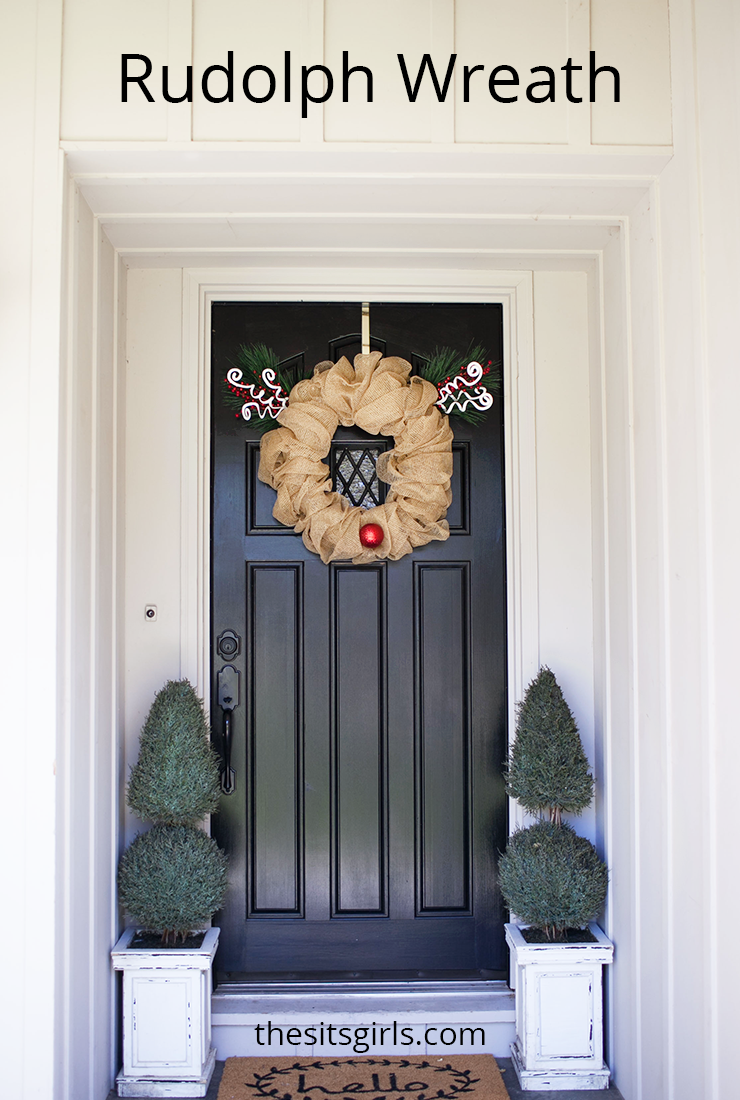 Rudolph Wreath
Supplies:
Pool Noodle
Duct Tape
Hot Glue Gun
Burlap Tulle
Red plastic ball ornament
Fake Pines
Fake berries
Floral pins
Sequin Curls
How To Make A Rudolph Wreath
It's quite simple to make this wreath. For the base I used a pool noodle. With summer coming to an end it was time to put those pool noodles to good use! I glued the ends together and then wrapped them with duct tape to make sure they were really secure.
Then I wrapped the end of the burlap tulle around the duct tape portion 3 times and began covering the pool noodle. The method that works best is wrapping the burlap tulle in a sort of figure eight fashion. I secured each loop with a floral pin. You want to make sure that the loops are big and not too tight.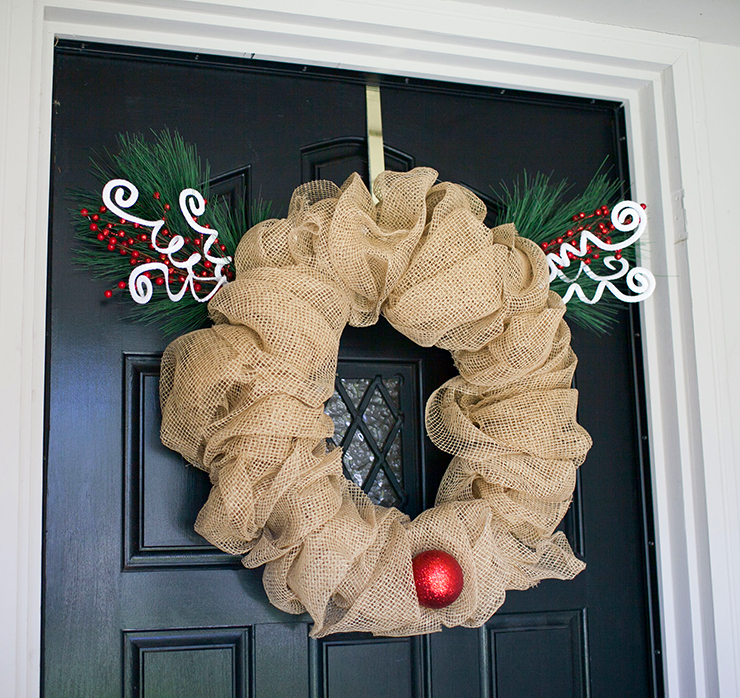 One you reach the end, secure the end piece with a floral pin by tucking it in. The floral pins were perfect, because they are so easy to stick into the foam of the pool noodle. I then hot glued the glittery red ornament to the center bottom of the circle. This was my "nose".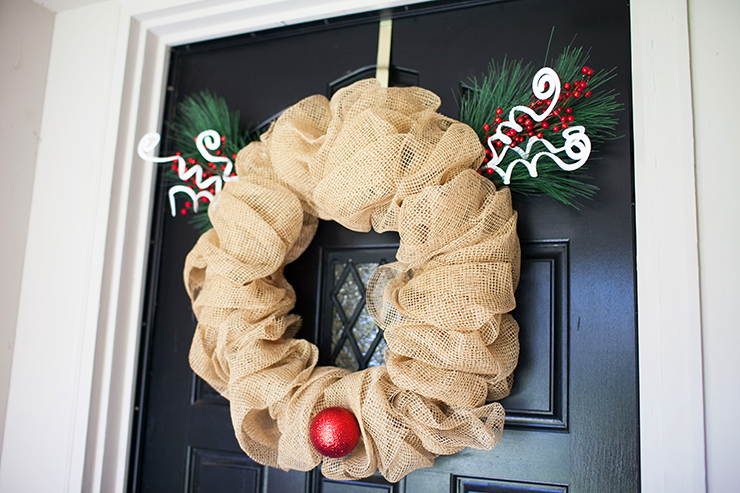 To form my antlers I layered faux pine, cranberries, and the sequin curls on top of each other and wrapped the excess around to secure them all together. Clip off a little bit of the end base so that it is not too long, stick the end into the pool noodle, and secure it with hot glue.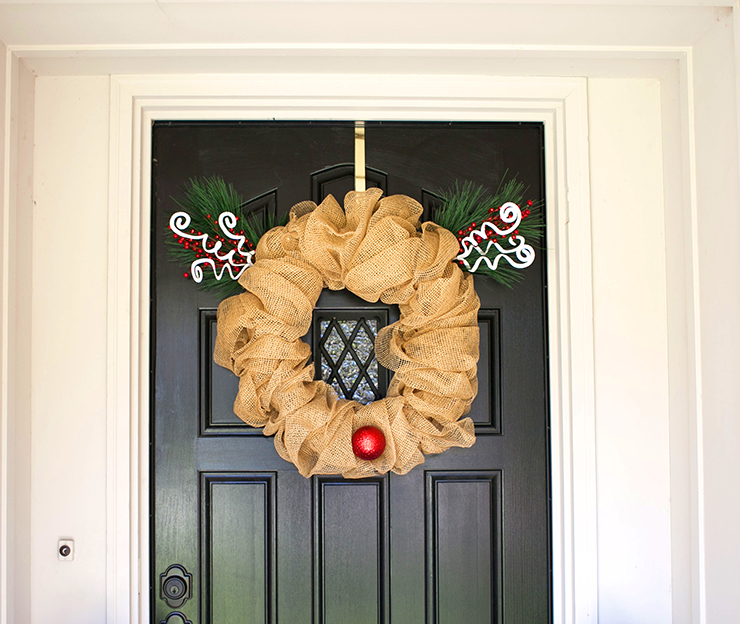 I hung my Christmas wreath using a wreath hanger, but you could also attach ribbon or some cute burlap and hang it that way, too. The best part about this Rudolph wreath is that the total project only cost me $10! You could have some fun by switching up the antlers and the nose. Hang this wreath on your door and show your holiday cheer!
If Rudolph is your favorite, check out these cute Rudolph Cookies!