This post may contain affiliate links which may give us a commission at no additional cost to you. As an Amazon Associate we earn from qualifying purchases.
Toys, toys, toys…and then Christmas happens, and MORE toys. I am always on the hunt for ideas to downsize and get rid of all the toys my kids don't play with. I used to do the old "sneak the toys to goodwill while the kids were at school move," but decided that this year we will tackle the issue openly, together! Enter the Santa Toy Donation Box.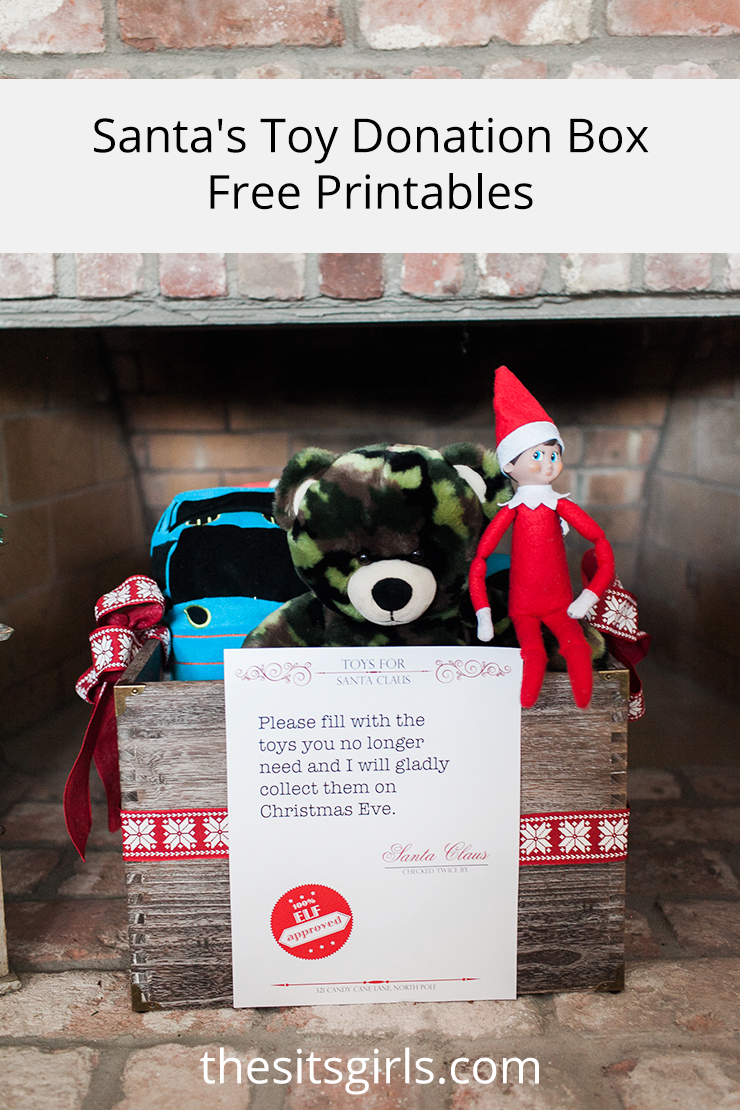 Santa Toy Donation Box
The Santa Toy Donation Box is the best way to help kids donate the toys that they no longer use. My Elf on the Shelf will be delivering this special box on the night of his arrival. We will leave it in a visible location so the kids can have a small reminder daily to fill the box to the brim!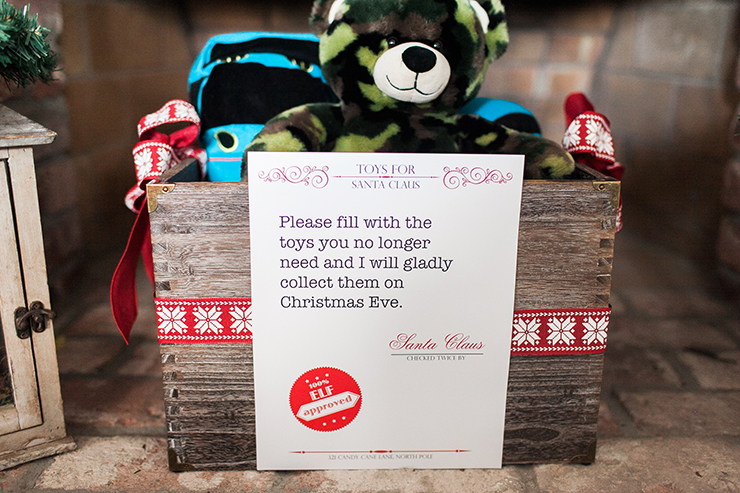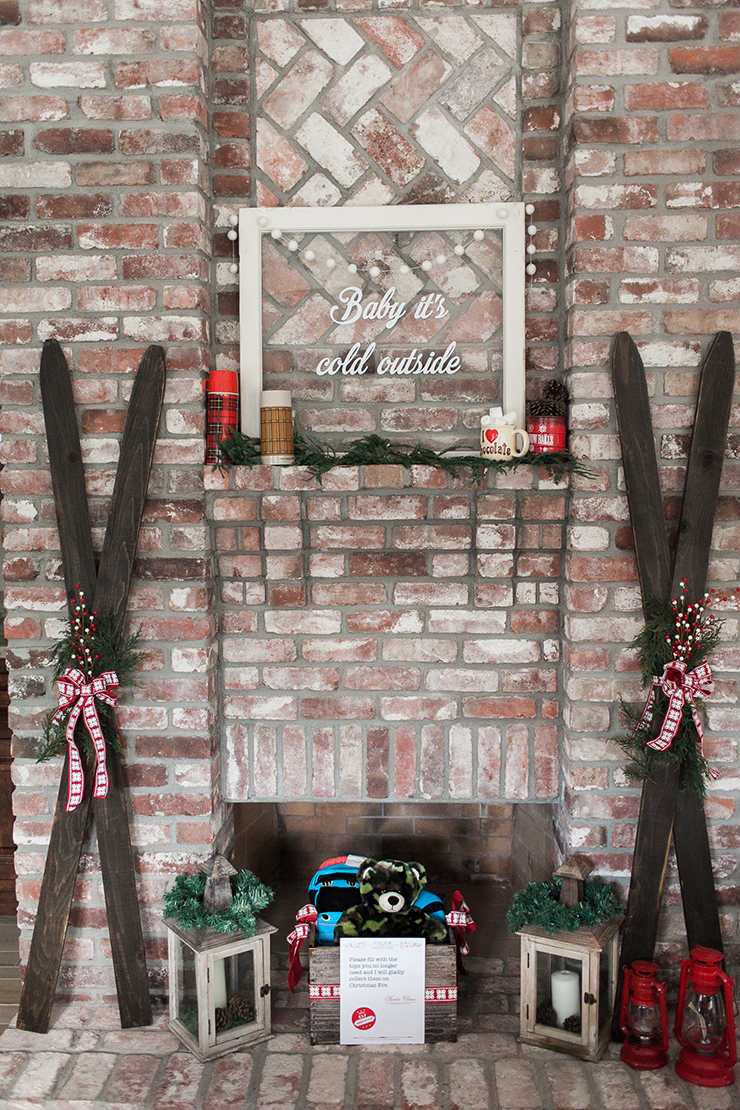 You can use a large bag, a cardboard box, an old laundry basket, or anything else you already have at your house. Simply attach the free printable. It's a great way to encourage kids to donate what they don't need.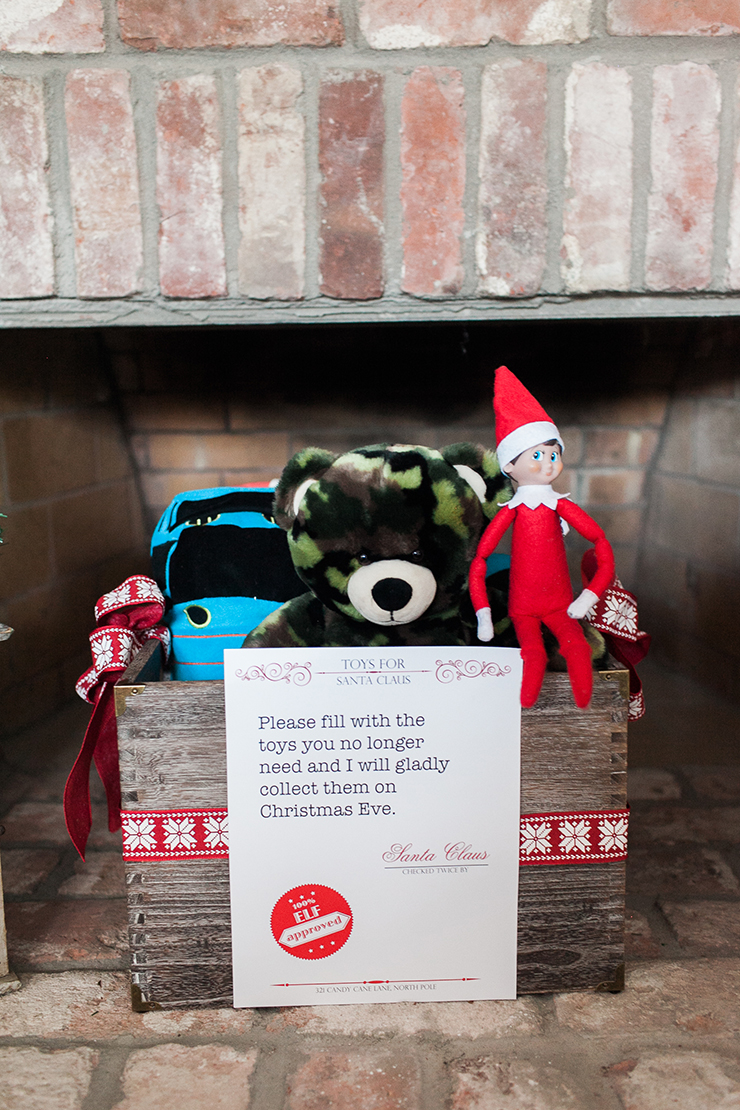 On the night of Christmas Eve help your little one put their Santa Toy Donation Box on the porch or by the fireplace. The next morning, Santa will have magically taken the box to kids that need them most!
Toy Donation Box Printable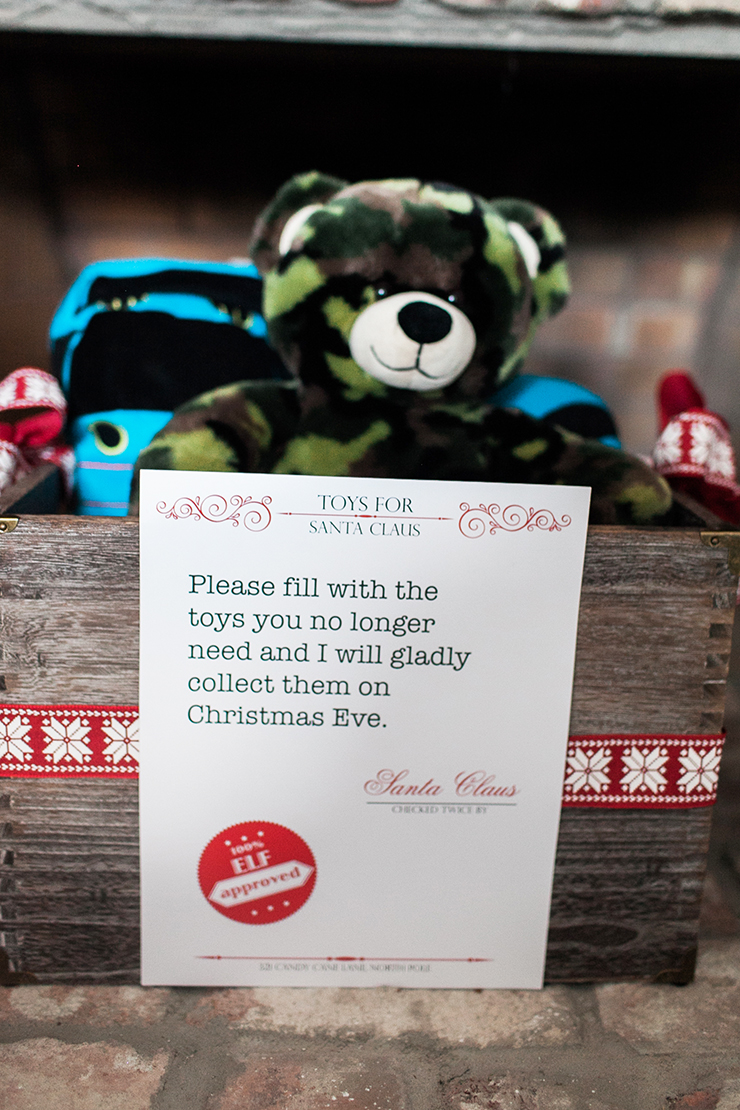 The best part is the feeling your kids will get knowing they got to give a little to those less fortunate on Christmas, too!
Want more great ideas for your Elf? Check out our Elf on the Shelf Survival Guide!