This post may contain affiliate links which may give us a commission at no additional cost to you. As an Amazon Associate we earn from qualifying purchases.
You've seen them on Pinterest! DIY Sharpie Mugs are all the rage right now. But, how do you get your designs to last? We've got the scoop for all of the best tips and tricks to add longevity to your one of a kind creation. Infatuated with polka dots? Even better! This DIY Sharpie Mug serves up an extra large dose of polka dot fun.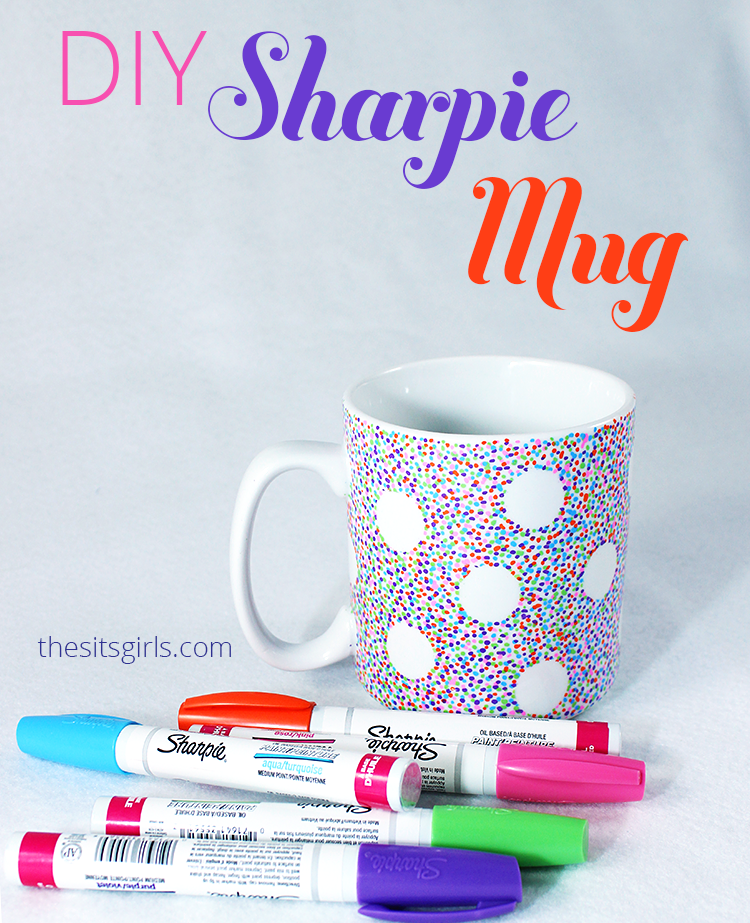 DIY Sharpie Mug: How To Make Your Design Last
For this project you will need:
Rubbing Alcohol
Stickers (I used plain old garage sale stickers to get a fun polka dot pattern)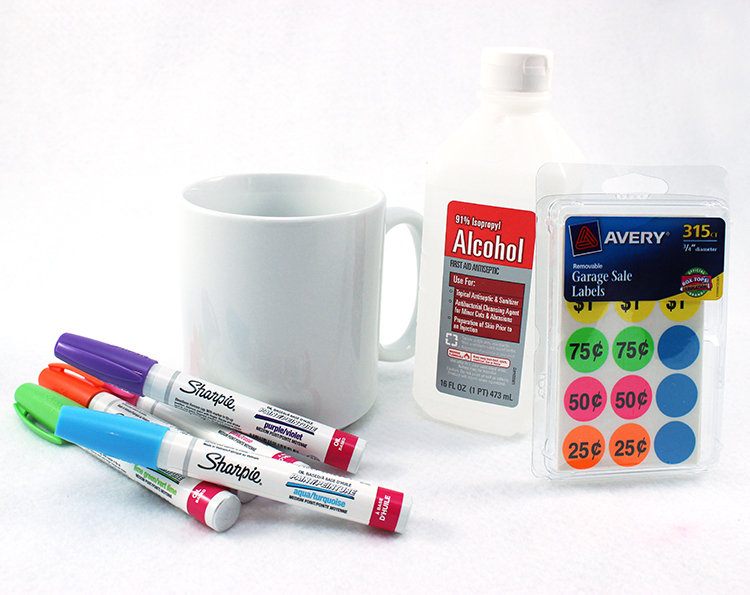 To begin, apply a liberal amount of rubbing alcohol to a cotton ball or pad and generously wipe down the sides of your mug. Allow adequate time for drying.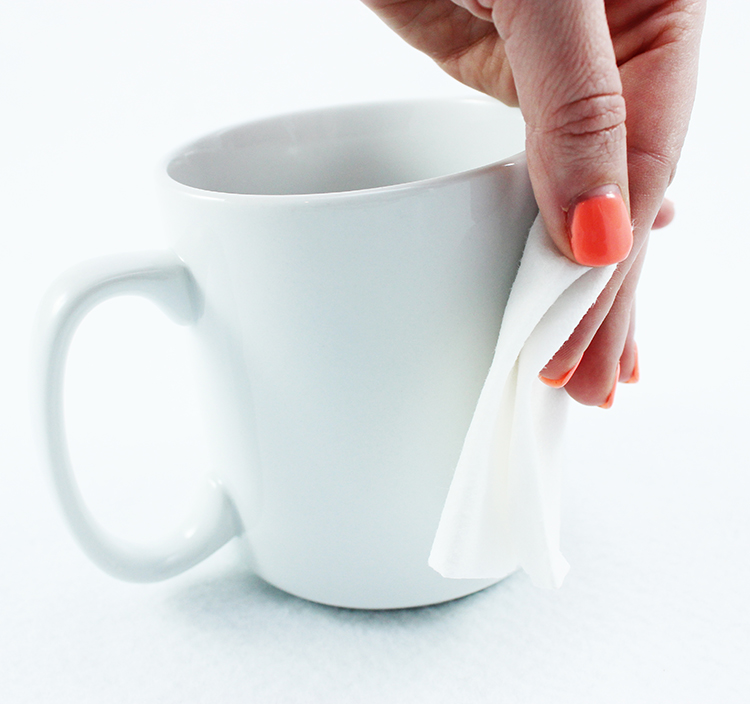 Next, apply your stickers. To get a polka dot pattern, randomly apply your circle stickers all over your mug. Gently press the edges to make sure they are stuck on really good!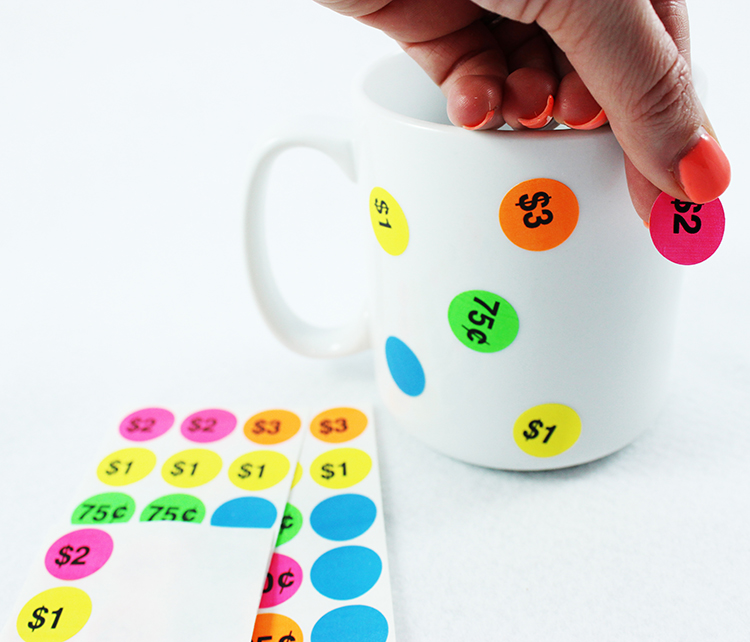 Insider's Tip: Colorful oil based Sharpies are brightly vibrant, and very easy to use. They cost a bit extra than regular Sharpies but they are a key component to making your DIY Sharpie Mug last it's longest.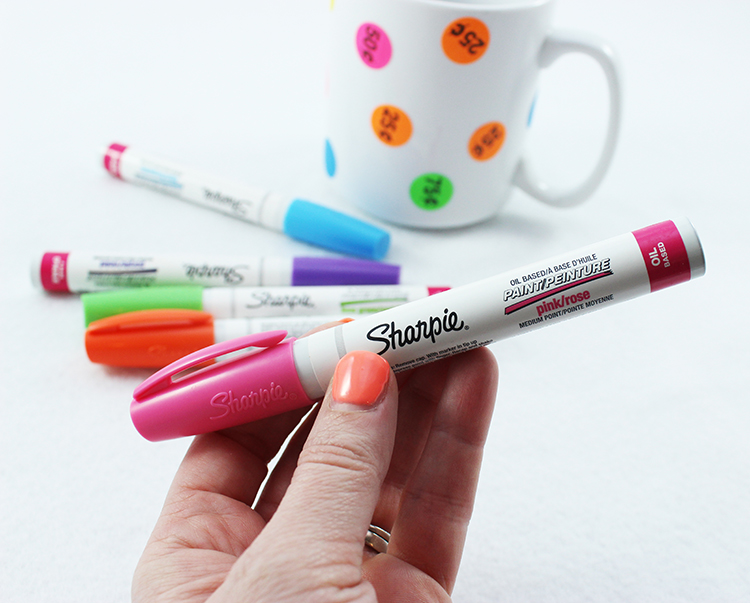 Then, give your Sharpie a good shake and apply dots all over the outside of your mug.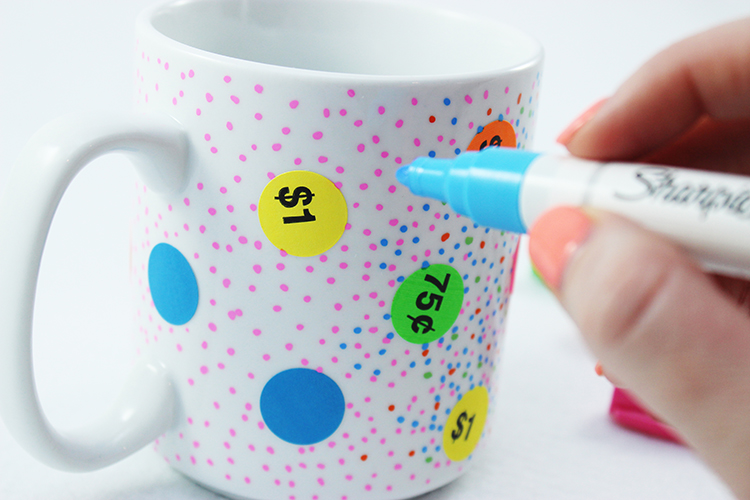 You can add as many or as little dots as you like. Polka dots not your thing? Get creative! Squiggles, spirals, circles, lines, draw whatever your heart desires.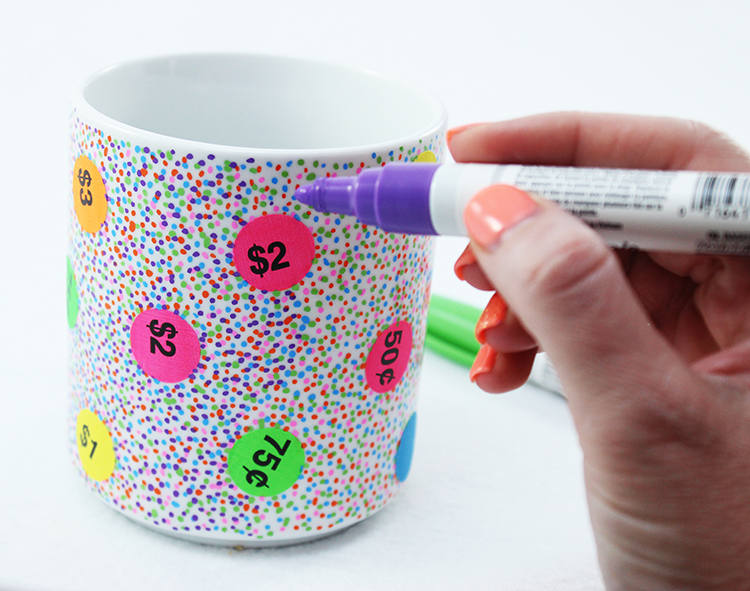 If you are concerned about the ink being around your mouth, you can take your design ½ to 1 inch from the top of the mug.
Insider's tip: Go light on the Sharpie around the edge of the stickers. If you add too much ink, it might soak under the edge of the sticker.
Allow some time for your ink to dry and then peel your stickers away from your mug. If you had a little seepage under a sticker, or if you have a mistake you would like to correct, clean it up with a q-tip and a bit of rubbing alcohol.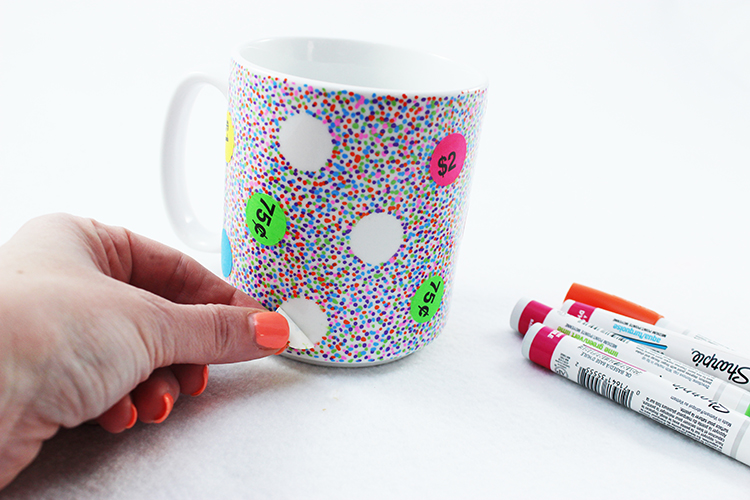 Insider's Tip: Allow your mug adequate time to cure. I gave my mug three days of drying/curing time.
After your sharpie mug has cured, pop it into an oven set at 350 degrees for 30 minutes. Turn off your oven and allow your mug to cool off inside. This might cause some fumes, so make sure you are doing this step in a well ventilated area.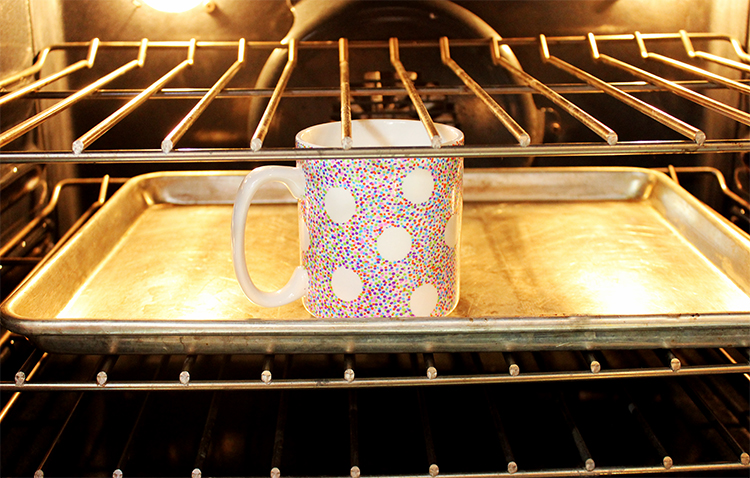 Allow your mug another 3 days of curing time. This time is making sure that those polka dots aren't ever coming off!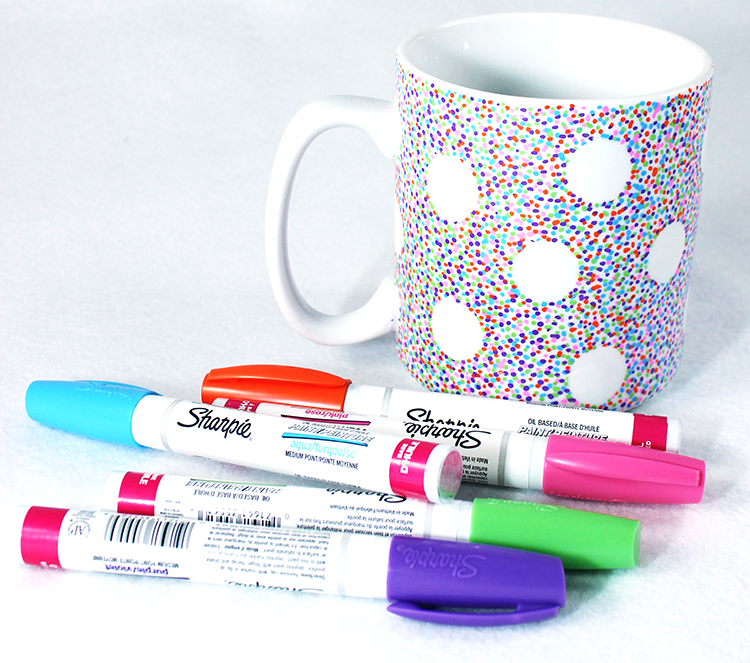 After you've followed these steps, your mug is ready to be washed and used. When washing, set on the highest rack of your dish washer, or hand-wash. If you are gentle to your mug, the design will last a long time.
DIY Sharpie Mug Step-By-Step Video:
These mugs make great gifts when filled with treats!
We used this same technique to make a super cute Beauty and the Beast Chip Mug and other fun Belle-inspired mugs.