This post may contain affiliate links which may give us a commission at no additional cost to you. As an Amazon Associate we earn from qualifying purchases.
As a kid growing up in the '90s and '00s was such a fun time for me; from the music, clothing, and TV shows, those years shaped who I am today! To this day, you can find me wearing bold colors and prints while jamming out to my favorite boy bands (yes, I still listen to boy bands, this is a judgement-free zone!), so when I noticed that these trends were coming back in style again, you can imagine my excitement.
If there is one thing that I wish would come back it would be those competition shows on Nickelodeon, like GUTS, Figure it Out, and of course, Slim Time Live! I've always wanted to get slimed. Even though I'm sure the clean-up process wouldn't be as fun, it is still something that I always wanted to experience as a kid.
This got me thinking of how I could incorporate that famous green slime into something that didn't require creating a colossal mess, and I figured a green splat spoon rest was the perfect addition to my kitchen!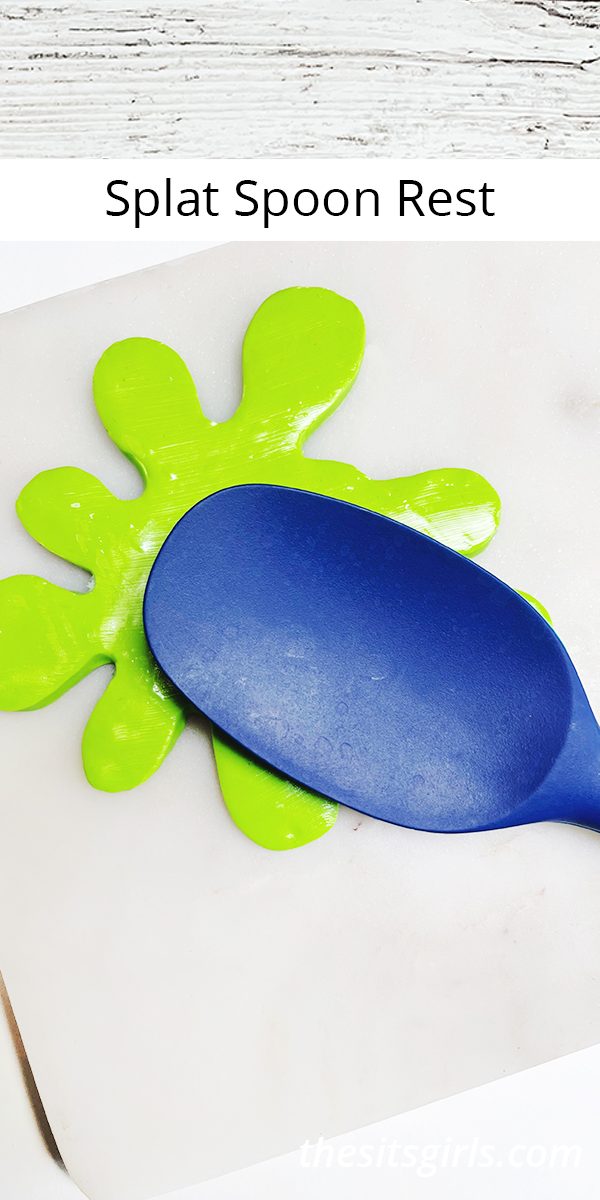 Splat Spoon Rest
Materials Needed
Paper and pen for your splat outline
Scissors
Parchment Paper
Oven Pan
Mod Podge
Making Your Splat Spoon Rest
Begin by taking your Bright Green clay out of the packaging and giving it a nice massage, then use your rolling pin to roll it out into a big circle. I made sure not to go too thin, but the thickness is up to you!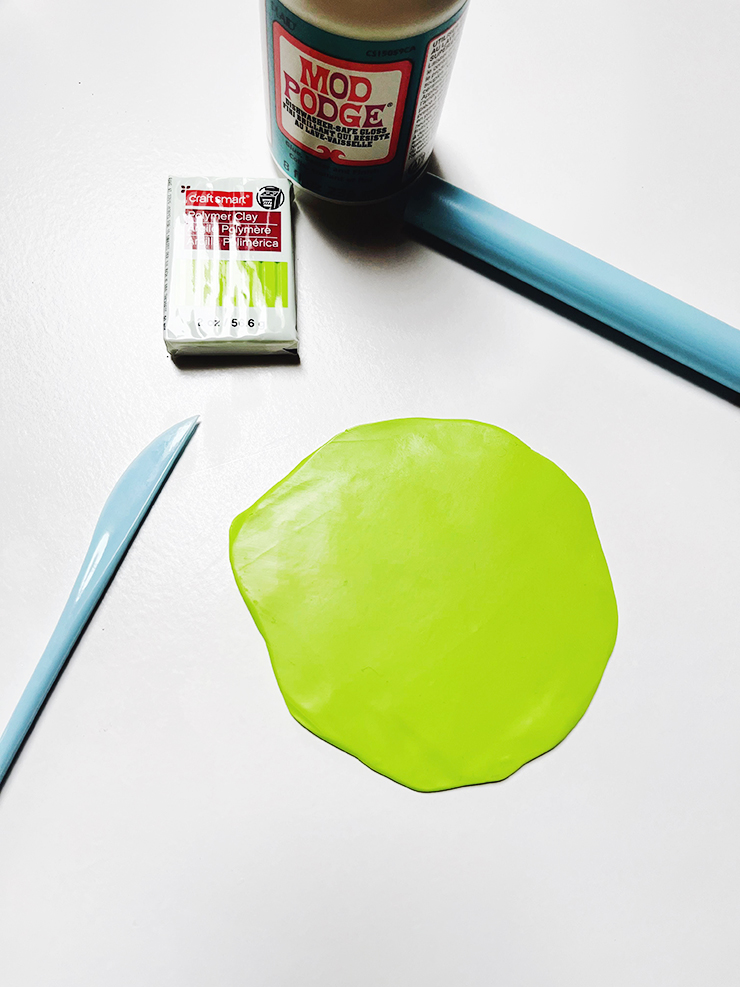 Take a blank sheet of paper and create your splat design. I drew a few different splat options, and once I figured out the one I wanted to use, I cut that design out.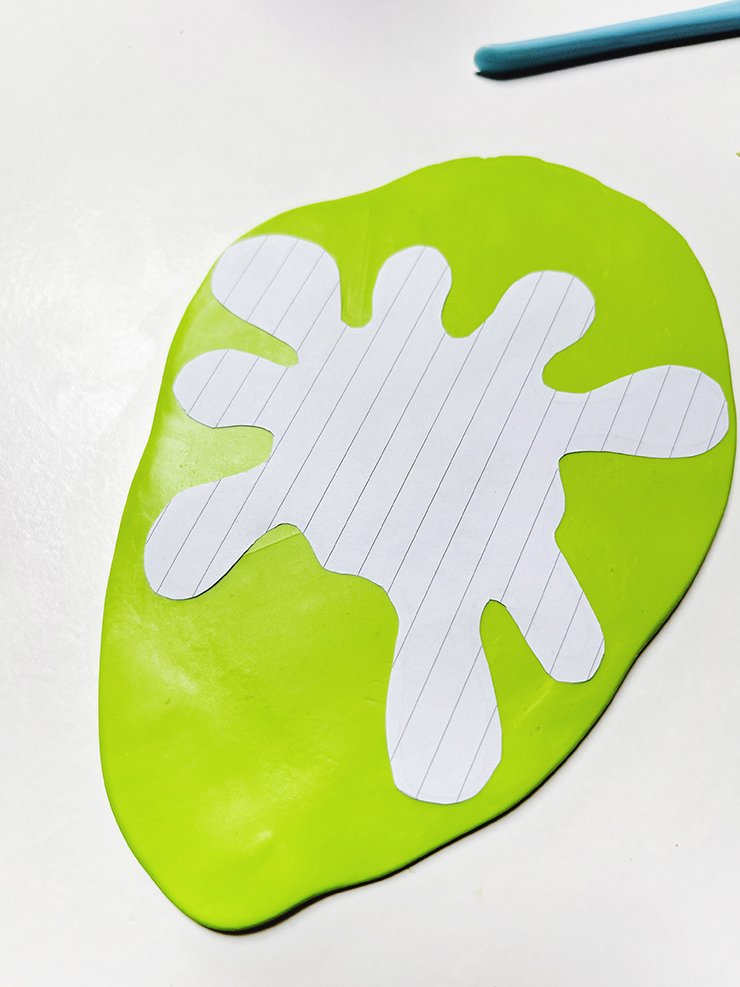 Place your splat template on the clay and make sure you have enough room around your paper.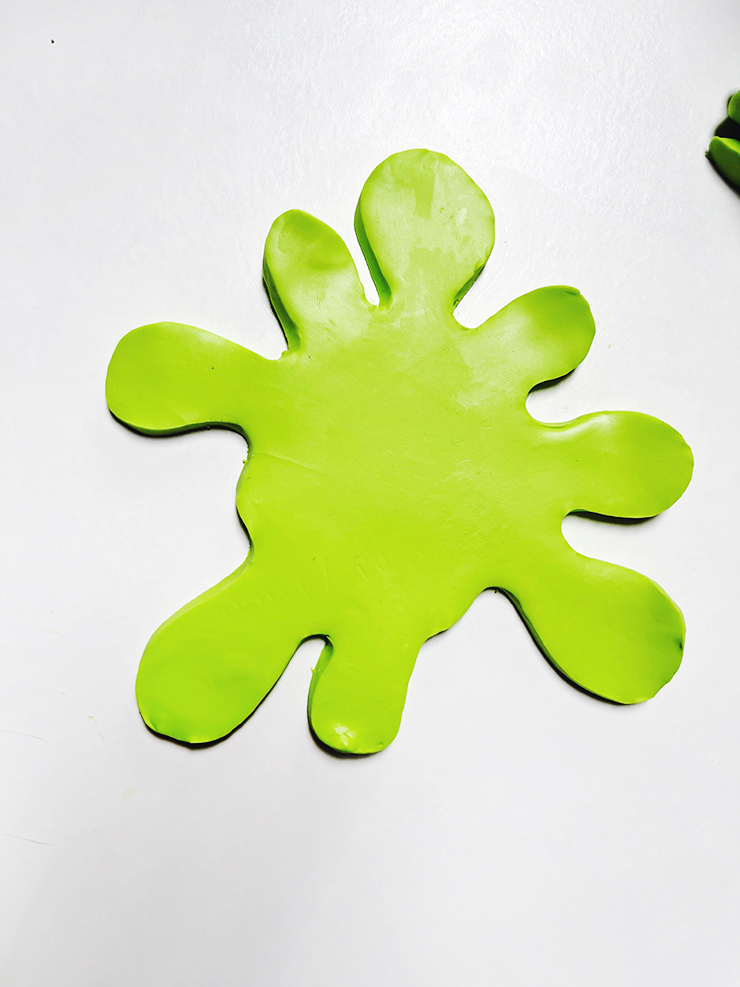 Take your sculpting tool and begin cutting around your design. I ended up going a little larger than my actual paper template. Once you've cut around the template, remove the excess clay and smooth out the edges or any imperfections during the cutting process.
Preheat your oven to 275ºF. Place your clay on the parchment paper, and transfer it to a baking pan. Once your oven has reached the required temperature, bake your clay anywhere from 15-20 minutes, depending on the thickness. I ended up baking mine for about 20 minutes.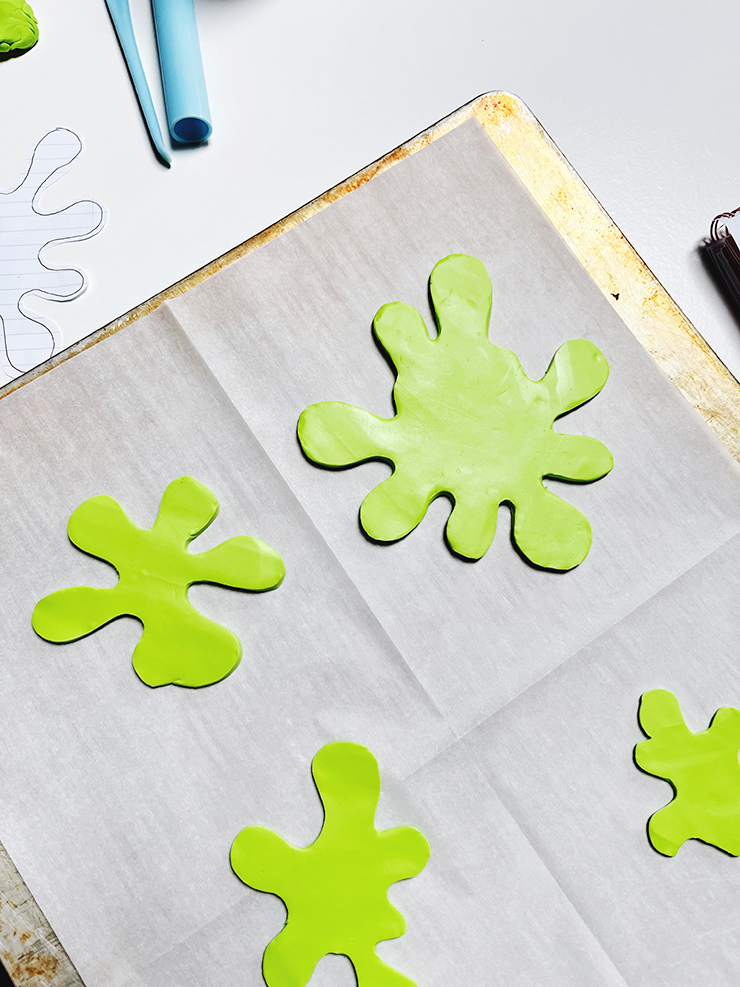 After baking, let your clay cool to the touch. Give your splat two coats front and back, and let air dry. I used a dishwasher-safe gloss from Mod Podge, but regular mod podge will work.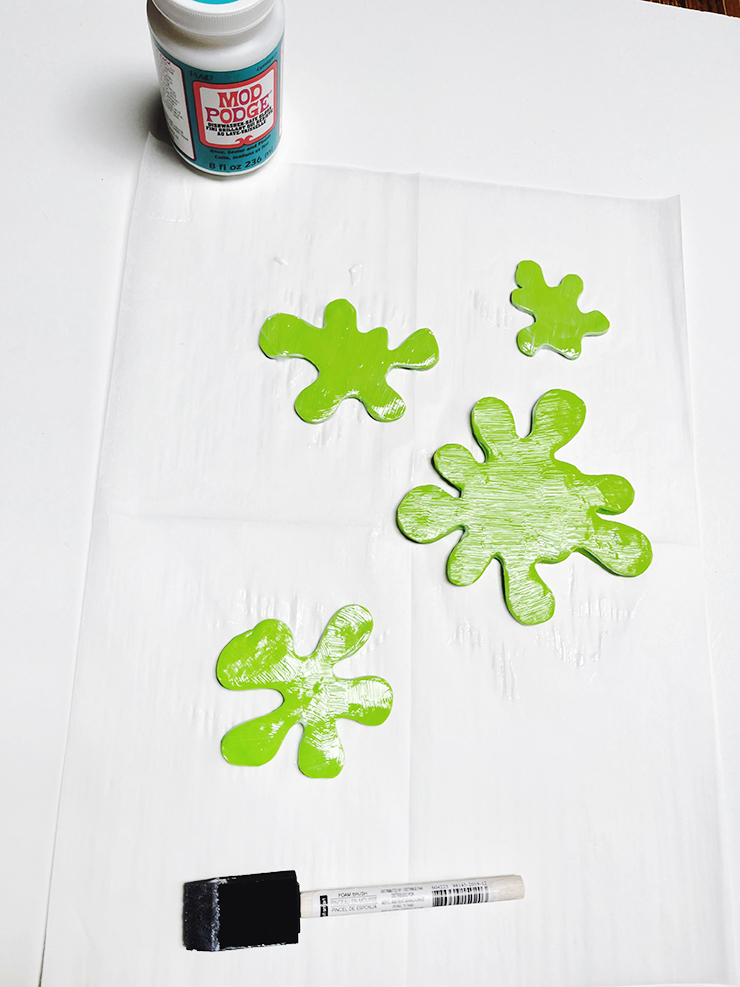 When cleaning, I recommend that you don't soak your splat and just wipe it down with a damp sponge.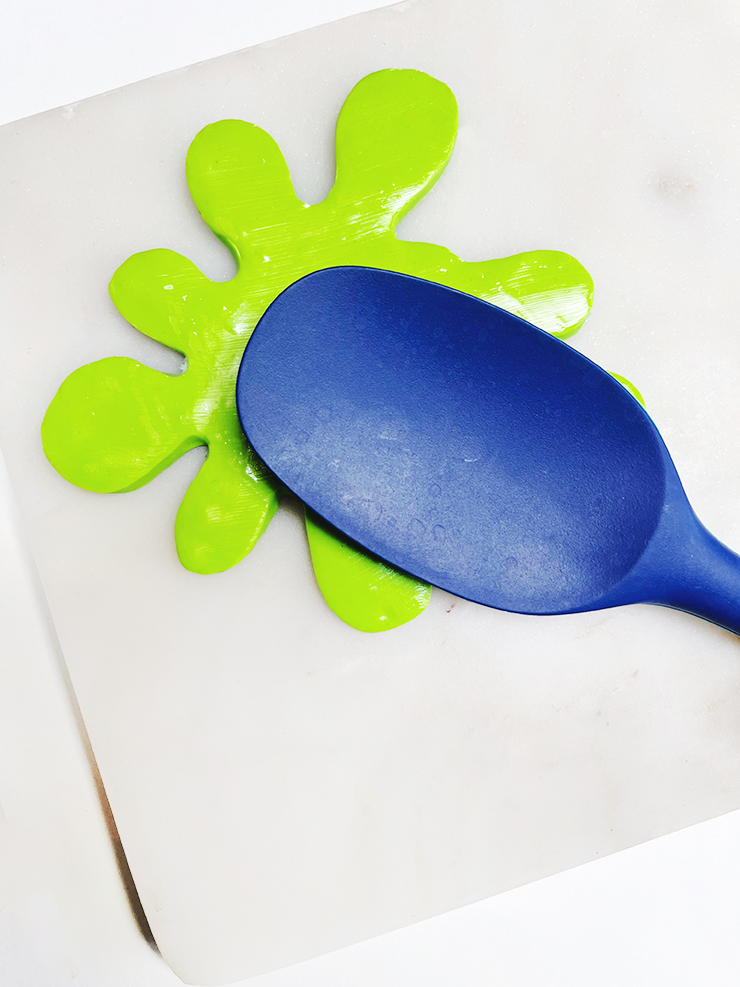 And now you have your very own splat spoon rest that will bring you joy every time you place your spoon on top!