This post may contain affiliate links which may give us a commission at no additional cost to you. As an Amazon Associate we earn from qualifying purchases.
When Halloween rolls around I am always chomping at the bit to start decorating. I love to make things that are larger than life. This year we made a giant spider web in the front of our house. Naturally, I had to make some Spooky Spider Eggs to go along with it!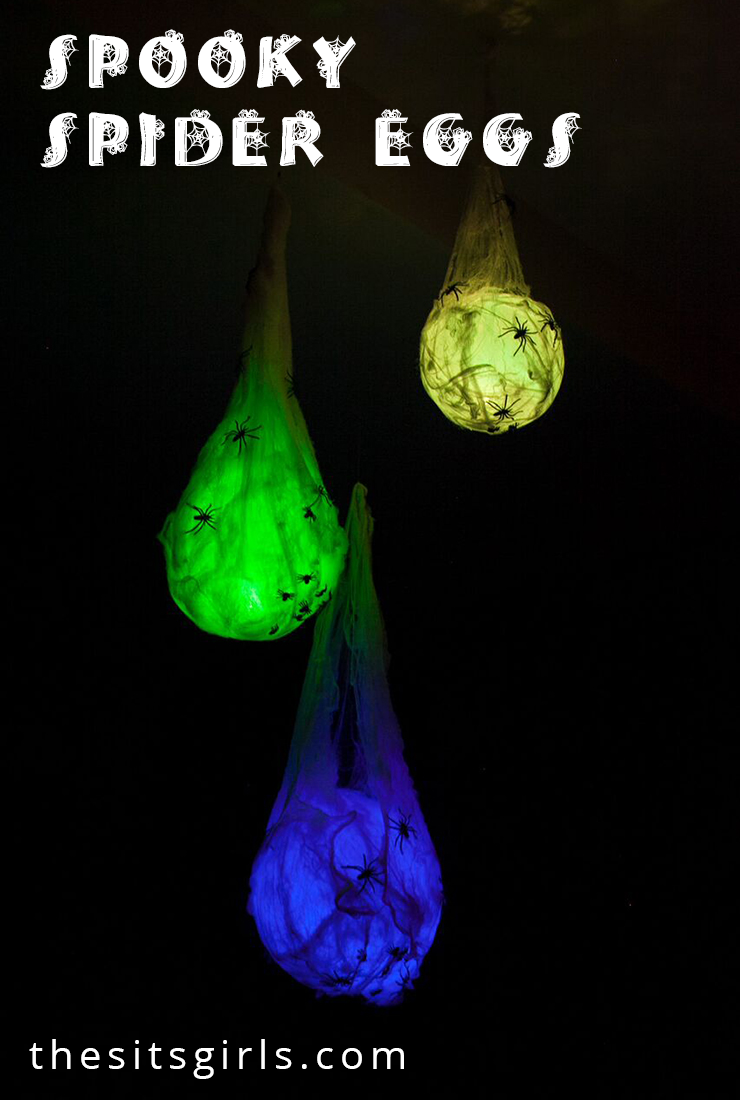 Spooky Spider Eggs
You only need a few things to make your own spooky spider eggs.
Spooky Spider Eggs Materials:
Spooky Spider Eggs Video Tutorial
How To Make Spooky Spider Eggs
The method of making these giant spooky spider eggs is quite simple. Perhaps you have seen the tutorials for making yarn balls using glue, yarn, and a balloon? This is super similar, but much easier to do!
To make 3 spider eggs with 12 inch balloons, I used one bag of fake spider web.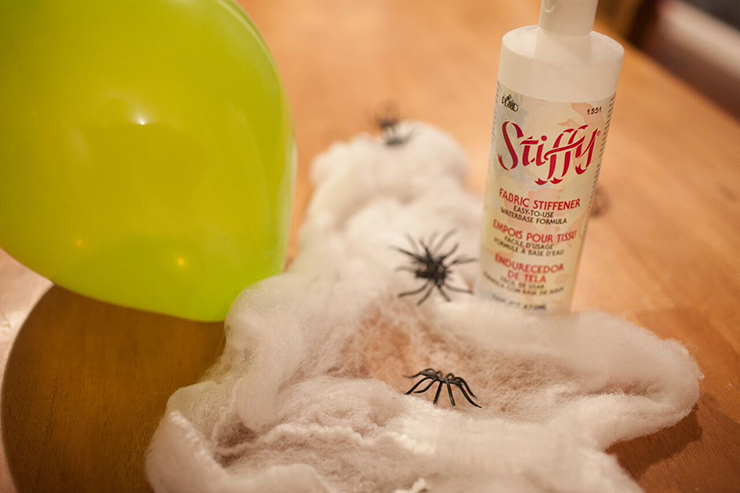 To start, I squeezed roughly 10 oz of fabric stiffener into an old bowl. You can use Elmer's glue as well, but I had some fabric stiffener left over from a previous project and it worked great.
Next, empty the bag of the spider web into the fabric stiffener. This is when it is time to get messy. Little hands are totally welcome to help here! You want to make sure you work the fabric stiffener through all of the spider web material.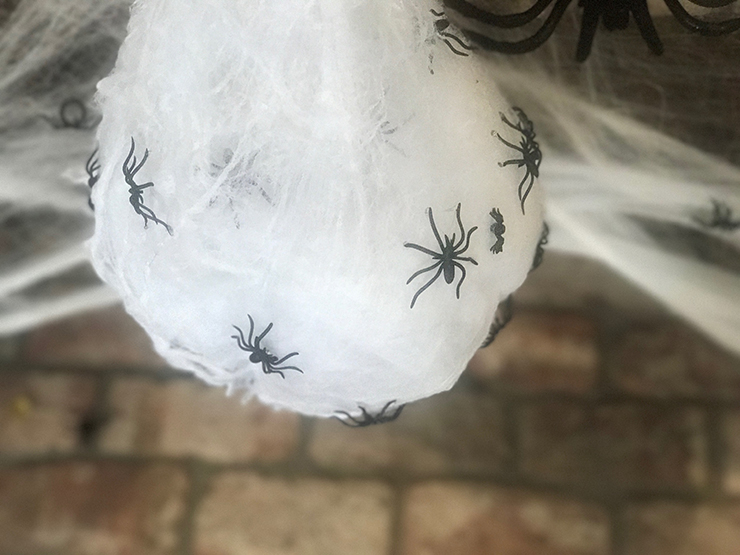 Turn your inflated balloon upside down, so you are holding it by the tied end. Start coating the balloon with your spiderweb stiffening mixture, beginning at the fullest round part of the balloon and working towards the tied end. Once you have coated the balloon in the spider web material, work it out into a long tail on the tied end (watch the above video to see this step). I did 3 total coats of spiderweb on top of each other to make them thick enough to last for years.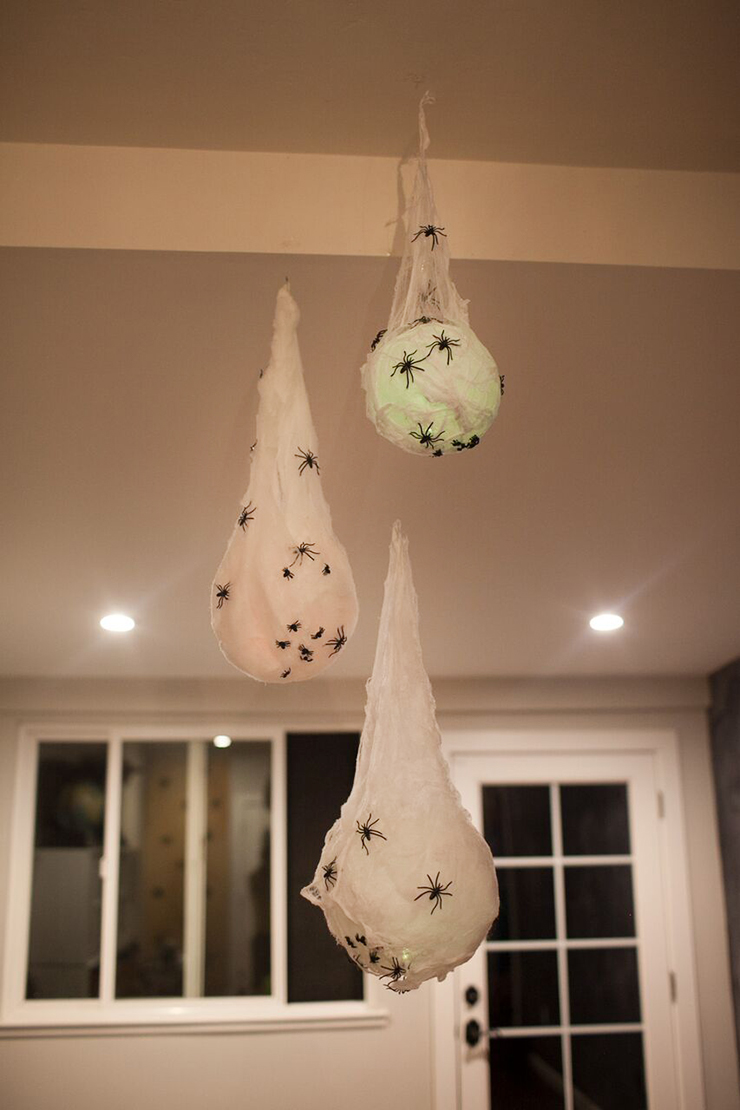 If you feel like your spider web material needs a little extra coating, you can use a paint brush to add some fabric stiffener or glue to the balloon. When you are satisfied with your balloon, you need to let it dry. I attached a little safety pin to the long tail end and strung fishing wire through this. I hung my spider eggs from a cabinet knob.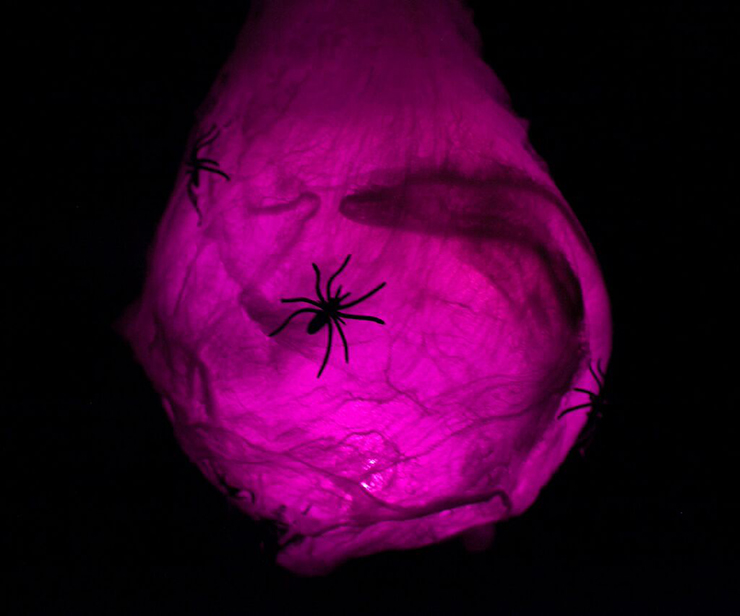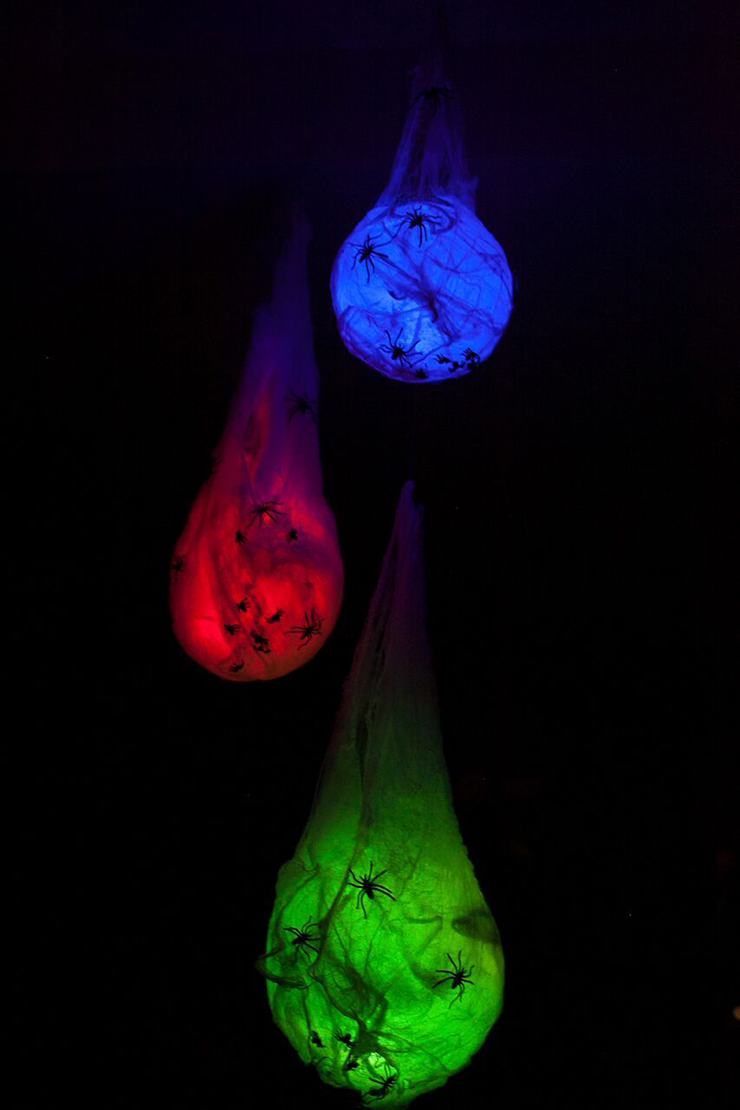 Let your spider egg dry for 24 hours, and then pop the balloon! The balloon will shrivel up, and your egg will be hardened in the shape of the balloon. Cut a little slit at the top to pull out the balloon.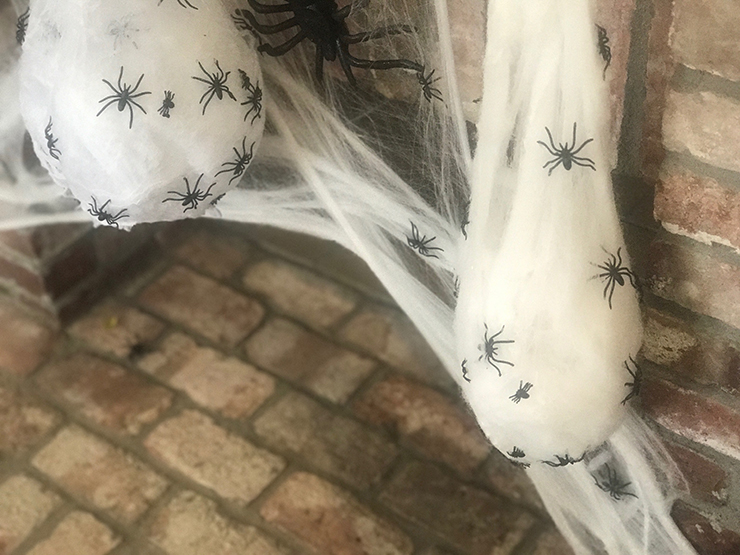 I put battery powered tea lights in my spider eggs so they would glow in the dark. If you get the tea lights with a remote control, you can hang your spider eggs as high as you want and still turn the lights on and off easily.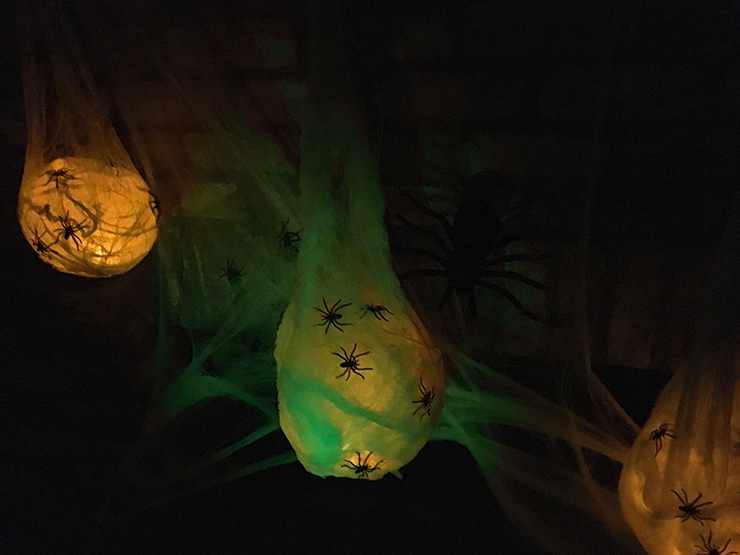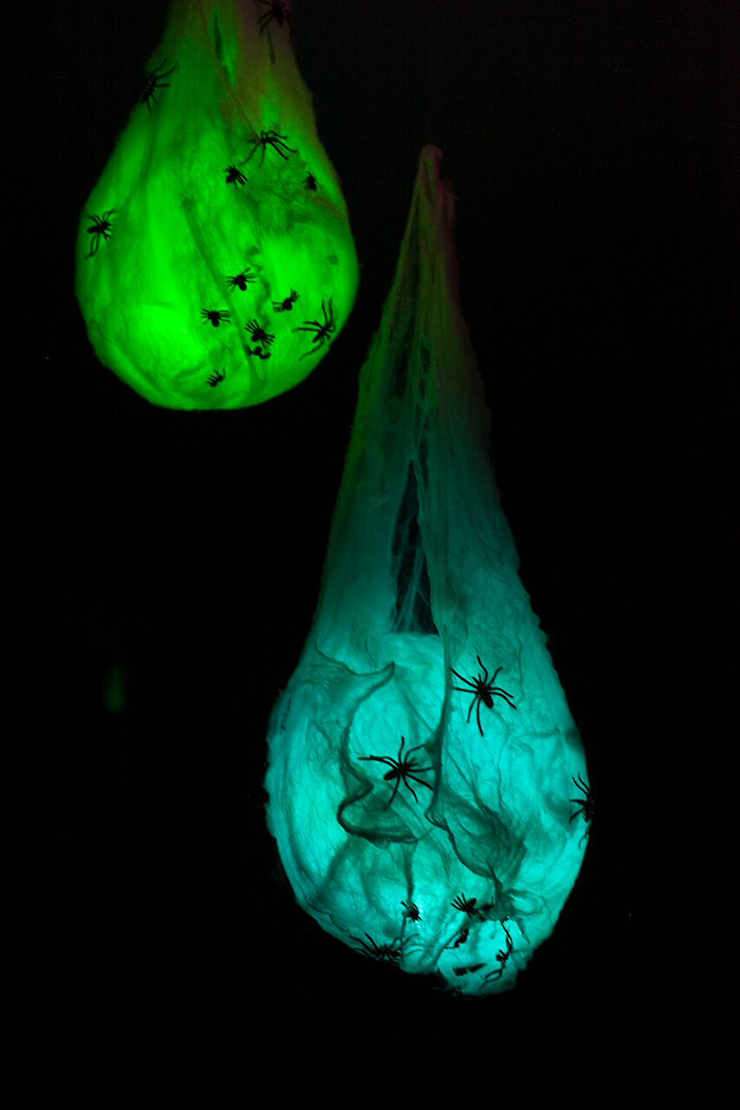 Finally, use a hot glue gun to attach fake plastic spiders. I used the spider rings you can buy in bulk, and snipped off the round ring part to get my spiders.
Overall I was SO happy with how the spider eggs turned out! At night we turn the tea lights on and up the drama!
Warning… Don't make these if you have a serious fear of spiders! They look all too real!
More Halloween Spider Decor Ideas
If you want more spooky Halloween spider decor, check out our Giant Spider Web and Trash Bag Spider Webs.