This post may contain affiliate links which may give us a commission at no additional cost to you. As an Amazon Associate we earn from qualifying purchases.
It may be hard to imagine, but spring is definitely on its way!  The days are getting longer, the snow is thawing, and the birds are building their nests, anticipating the warm welcome of spring!  I don't know about you, but my nest needs a little re-organization and tidying.  The cold winter has turned me into a packrat, and has given me nothing but clutter and chaos to show for it!  It's time to organize, aerate, dust, and toss.  I'm ready to get this house under control!
Getting a jump start on your spring cleaning and organizing can be easy if you start with some of our favorite DIY spring cleaning tips for creating balance and harmony in your home.
But before we dive in, don't forget to link up your craft or recipe post at the bottom of this post. Last week we had 363 people link up their posts!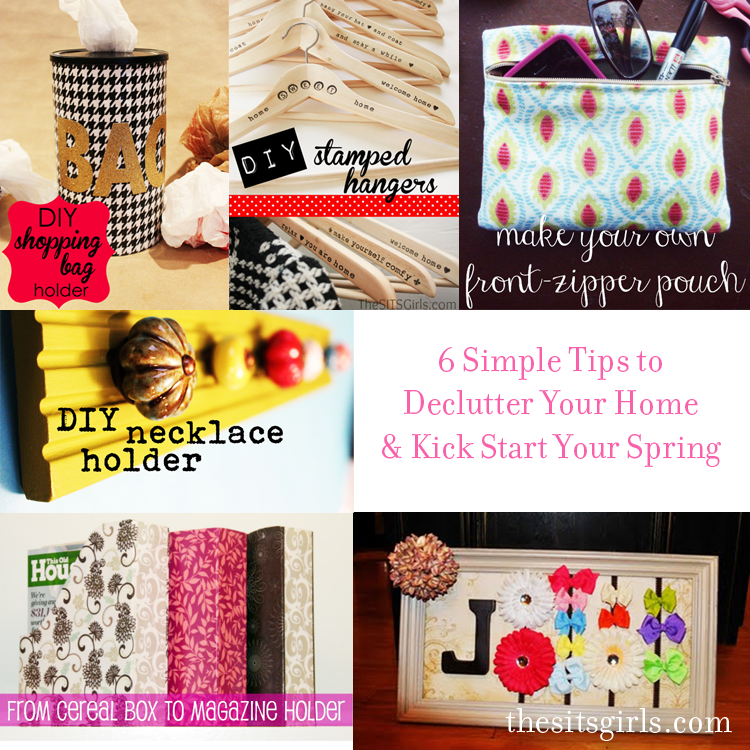 Spring Cleaning Tips
Getting your home spring ready doesn't have to be a major task. In fact we are giving you a helping hand with our 6 home tips.
DIY Grocery Bag Holder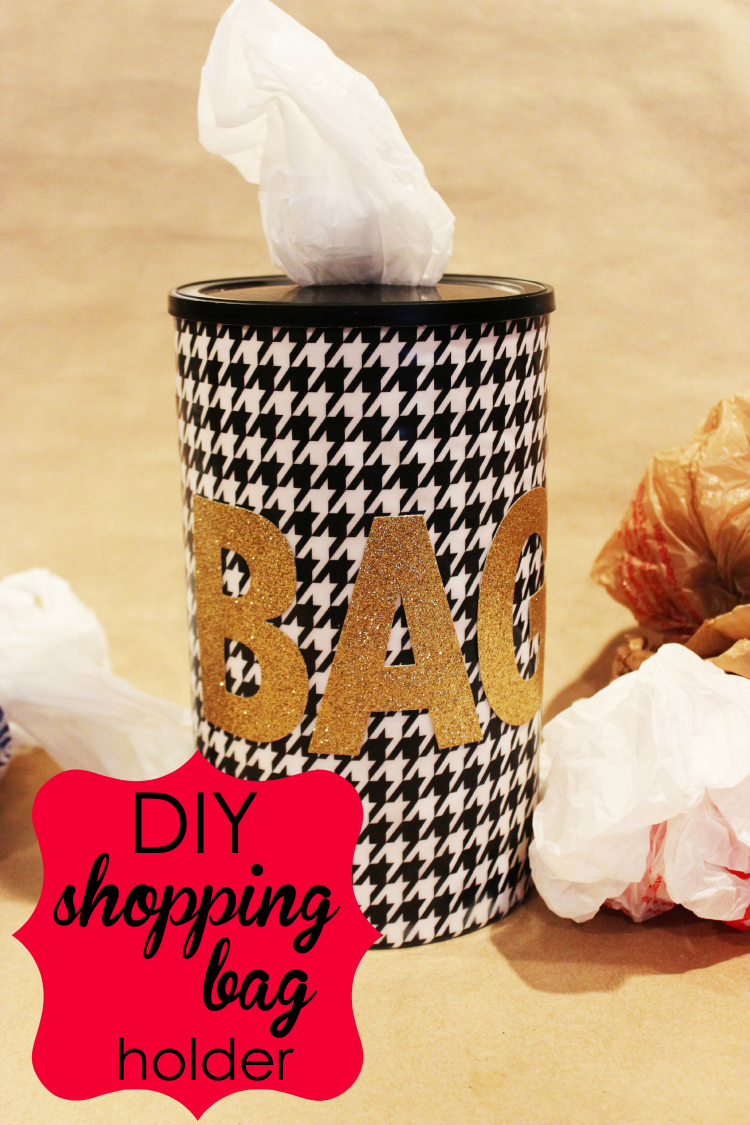 Having one designated spot for all of those loose plastic grocery bags can be a pure lifesaver when you need one!  Our DIY Grocery Bag Holder fits perfectly under the sink, in the car, or even on the countertop.  It's a snap to make, and a great way to re-use an old container that would have otherwise gone in the trash or the recycle bin.  To learn more about how to make your own DIY Grocery Bag Holder, click here.
DIY Stamped Hangers

Creating a fun and organized environment shouldn't stop short of your coat closet!  In fact, your coat closet could be one of the first things a guest sees when they enter your home.  Why not add a bit of whimsy by creating your own DIY Stamped Hangers.  Using clever or witty sayings can personalize your hangers and create an environment that you will want to organize and keep clutter free!  It's all about keeping things interesting and inspiring!  To learn more about how to make your own DIY Stamped Hangers, click here.
DIY Necklace Holder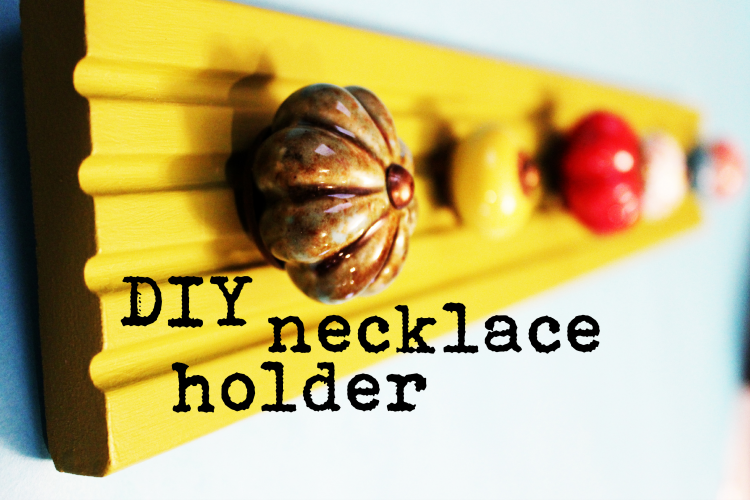 From doorknobs, to bedposts, or maybe even the bottom of a drawer… where do you keep all of your necklaces?  Constructing a DIY Necklace Holder can solve your necklace storage woes by creating a space to keep all of your fancy baubles and chains.  Not only that, but it looks adorable too so you can hang it anywhere!  Don't have any skills with tools??  Not a problem!  Follow our simple DIY video and get a step-by-step demonstration, here.
DIY Magazine Organizers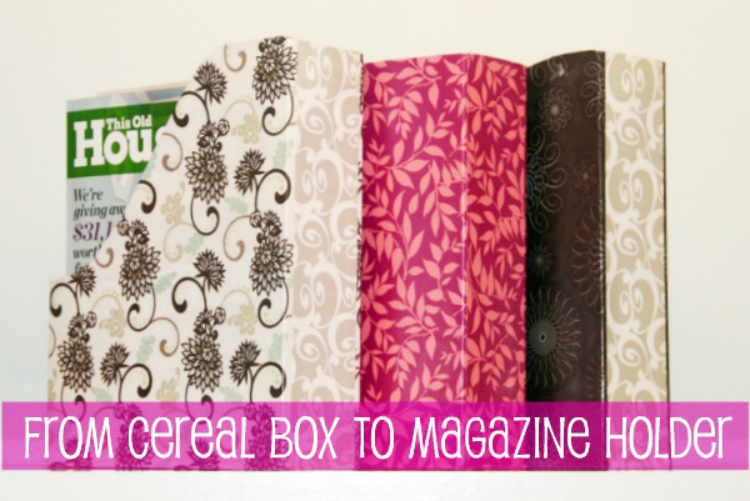 Who doesn't have an empty cereal box lying around?!  Creating DIY Magazine Holders from old cereal boxes is a cheap and easy way to get the books, magazines, and papers organized and into one place.  Even better, it only requires a few supplies and an afternoon to get the organizing and simplifying started!  Are you ready to make your own DIY Magazine Organizers?  Click here to find out more!
DIY Hair bow Holder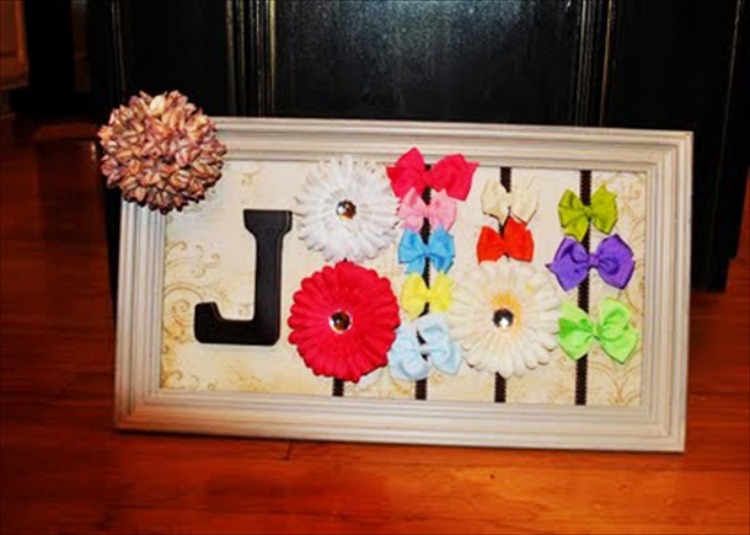 If you have a little girl, you know how crazy the hair accessories can get!  But, what if I told you that there was a cheap and easy way to organize the madness?  Creating a DIY Hair bow Holder is the perfect solution for calming chaos and keeping your Hair bow collection tidy and organized.  By using an old picture frame, some paper, and a bit of ribbon, you too can have hairdo harmony and morning tranquility!  To learn how to make your own DIY Hair bow Holders, click here.
DIY Zippered Pouch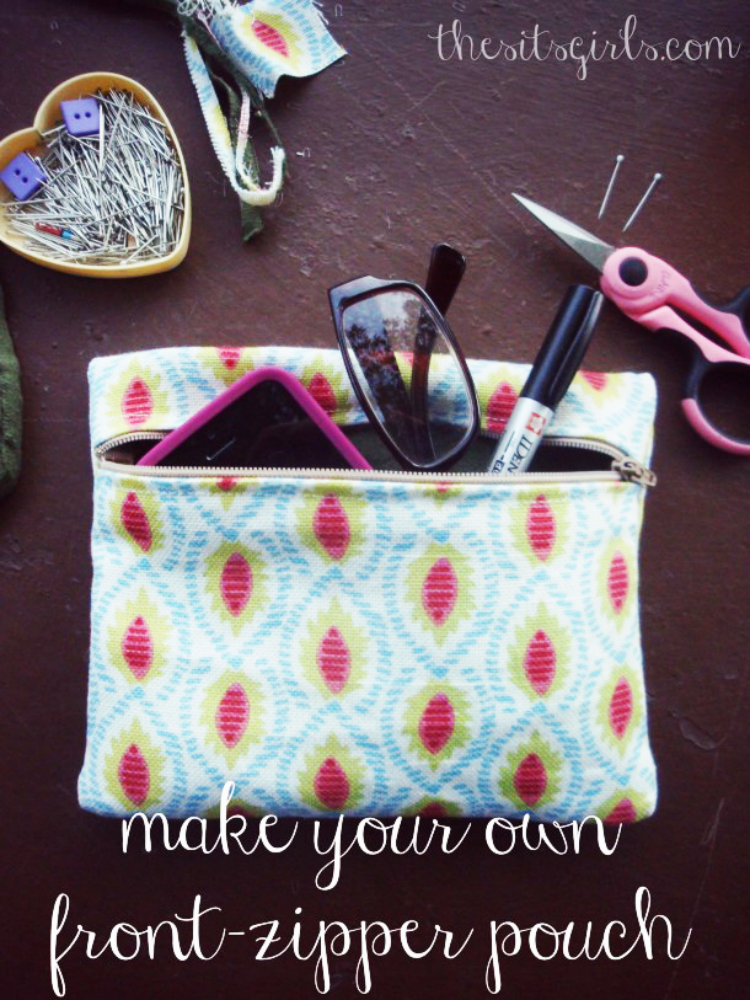 While organizing the house, don't forget about the one place that needs order the most!  Your purse!  I don't know about you, but my purse seems to play the catch-all role.  I'm always digging, digging, digging, to find anything that I actually need!  This DIY Zippered Pouch will help keep things tidy and clean inside one of the most chaotic places known to mankind!  The DIY Zippered Pouch is so simple and quick, you can whip up a few for extras just in case or to give to a friend!  To find out how to make your own, click here.
FEATURE YOUR CONTENT!
Do you have a craft, recipe, or another Pin-teresting post that you want to share? Use the below Linky to get featured! We'll be sharing our favorite posts in the coming week across our social media channels, on the blog, and in our newsletter.
SHARE THE COMMENT LOVE
Be sure to spread the comment love! If you link up, please comment on at least three posts that grab your attention. We're looking to help our community continue to grow their tribe and spread the comment support.
WHO WE LOVED FROM LAST WEEK
Here are our favorite picks from last week's link-ups. Show these ladies some love!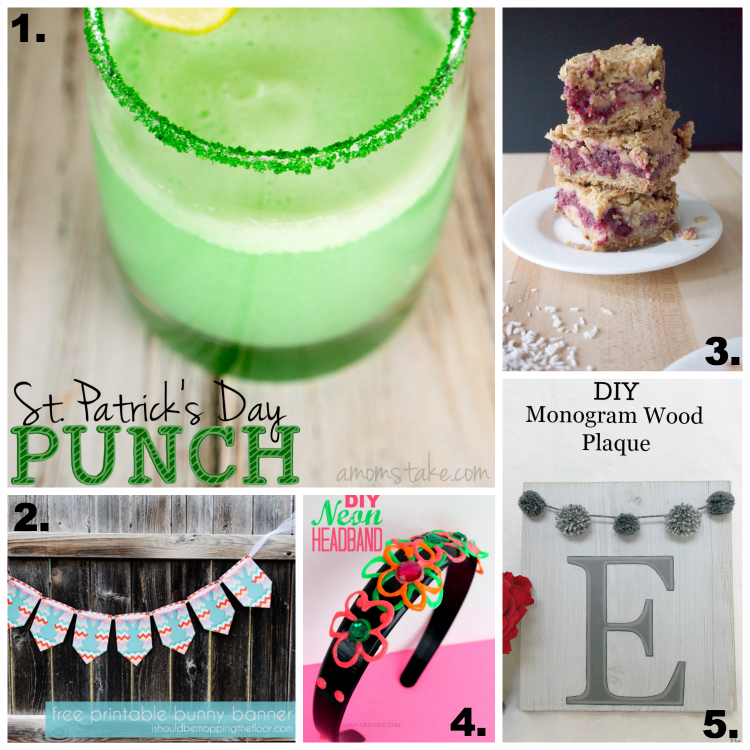 Link Up Here
Now show us your Pin-interesting posts… maybe even your own spring cleaning tips… and it may be YOU we are featuring next week!