This post may contain affiliate links which may give us a commission at no additional cost to you. As an Amazon Associate we earn from qualifying purchases.
Watching winter turn into spring is one of the happiest moments of the year!  The air smells sweeter, the birds chirp louder, and the earth is full of color once again.  Celebrating spring brings all kinds of new inspiration, fresh ideas, fun art projects and breezy adventures all waiting at our fingertips!  Are you ready to say goodbye to winter?  We have a fresh batch of spring crafts to put a little bounce in your step and get you ready to jump right into spring!
And don't forget to link up your craft or recipe post at the bottom of this post. Last week we had 252 people link up their posts!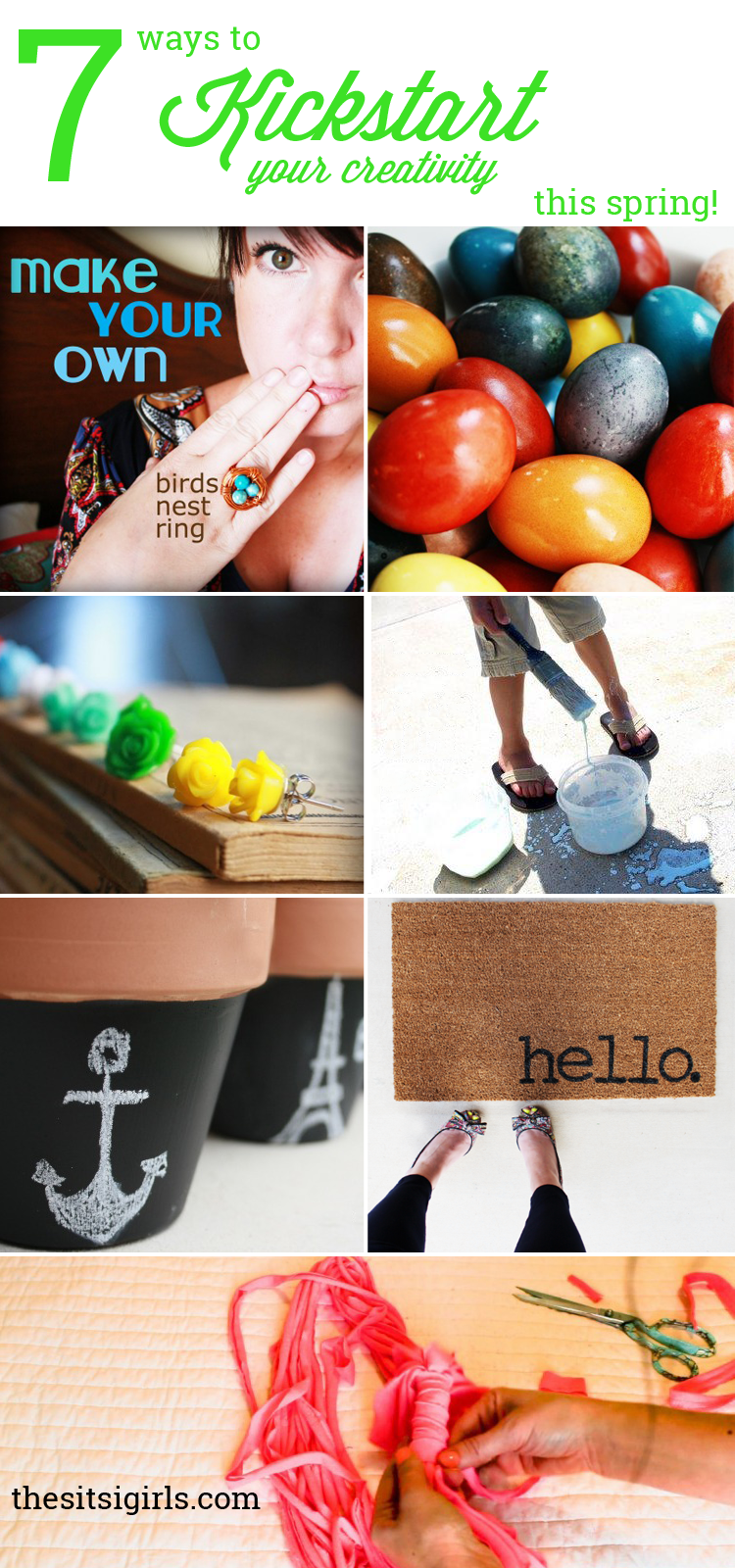 7 Spring Crafts & Fun Art Ideas
Some of my happiest memories are of things that happen in the springtime; collecting carefully hidden Easter eggs and filling up my basket, sinking my toes into the freshly green grass, and watching the tulips and daffodils start coming up through the soil.  Spring is a great time for new beginnings, fresh starts, and trying new things.  Pick a couple of these fabulous spring DIY projects and jump into spring feet first!
DIY Birds Nest Ring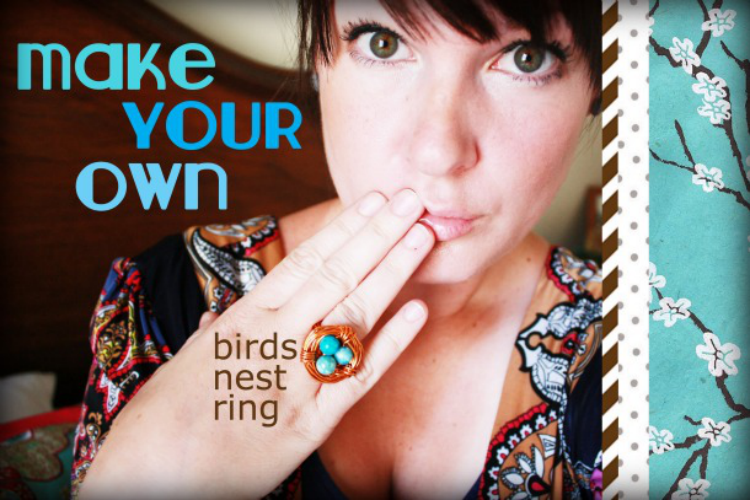 Nothing says spring quite like this lovely little wire birds nest filled with blue speckled egg beads!  Making a DIY Birds Nest Ring is a quick way to usher your wardrobe into warmer weather.  It is the perfect accent with an airy spring dress or even a pair of jeans, and crafting your own is probably easier than you think!  All you will need is a bit of wire, a few blue beads, and a pair of needle-nose pliers.  Click here to find out how to "hatch" your own!
DIY Personalized Door Mat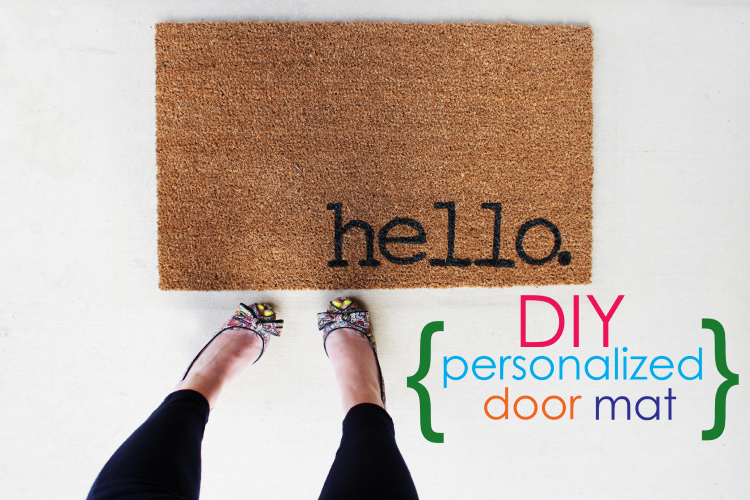 Freshening up your front entry is easy with a new door mat, but did you know you could make your own?  A DIY Personalized Door Mat can be customized with any phrase under the sun!  Use your initials to tailor your space just to you, or add a bit of whimsy with a funny word or phrase!  The sky is the limit, let your imagination run wild!  Your front door (and guests) will thank you!  To make your own DIY Personalized Door Mat, click here.
DIY Infinity Scarf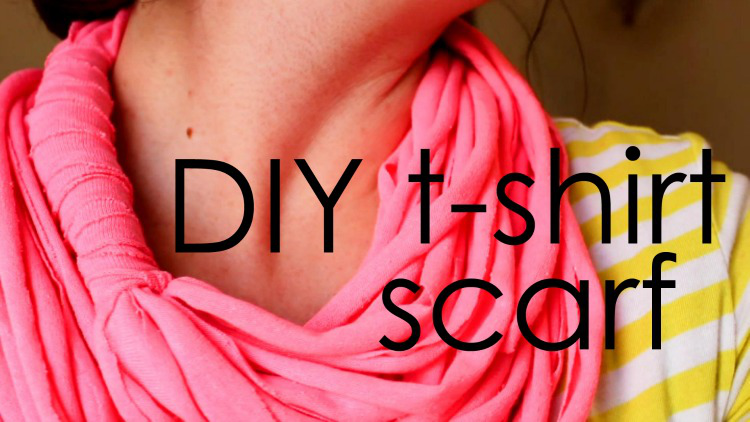 Introducing a bit of springtime color into your wardrobe is easy using this DIY Infinity Scarf.  The best part, it does not require any sewing!  In less than 15 minutes, you can create your own using an old shirt you have on hand, or by finding one at a thrift shop or craft store.  Don't let a bright color scare you, embrace spring and create something that makes you happy just looking at it!  Want to make your own DIY Infinity Scarf?  Click here.
DIY Naturally Dyed Easter Eggs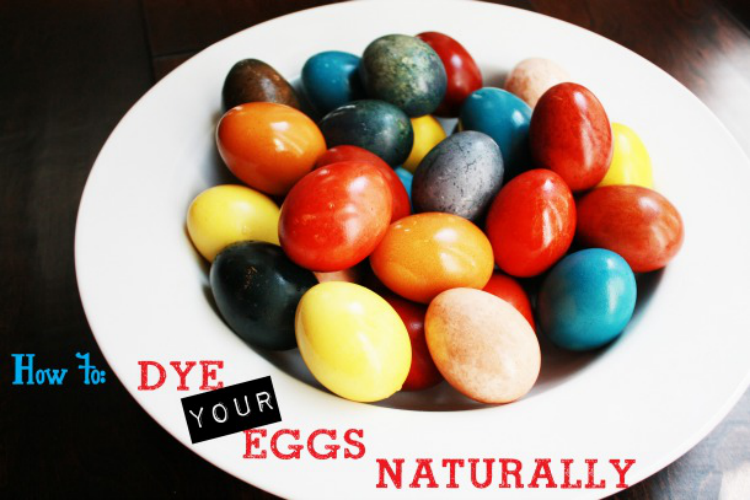 There is no reason to reach for the box of chemicals when looking to dye your Easter eggs!  Dye your eggs with foods and spices using our DIY Naturally Dyed Easter Eggs Tutorial.  We've done all of the homework for you so you can just gather your supplies and get to work!  Dying eggs naturally is a great DIY for kids as well as adults.  To learn more about DIY Naturally Dyed Easter Eggs, hop on over and click here.
DIY Chalkboard Flowerpots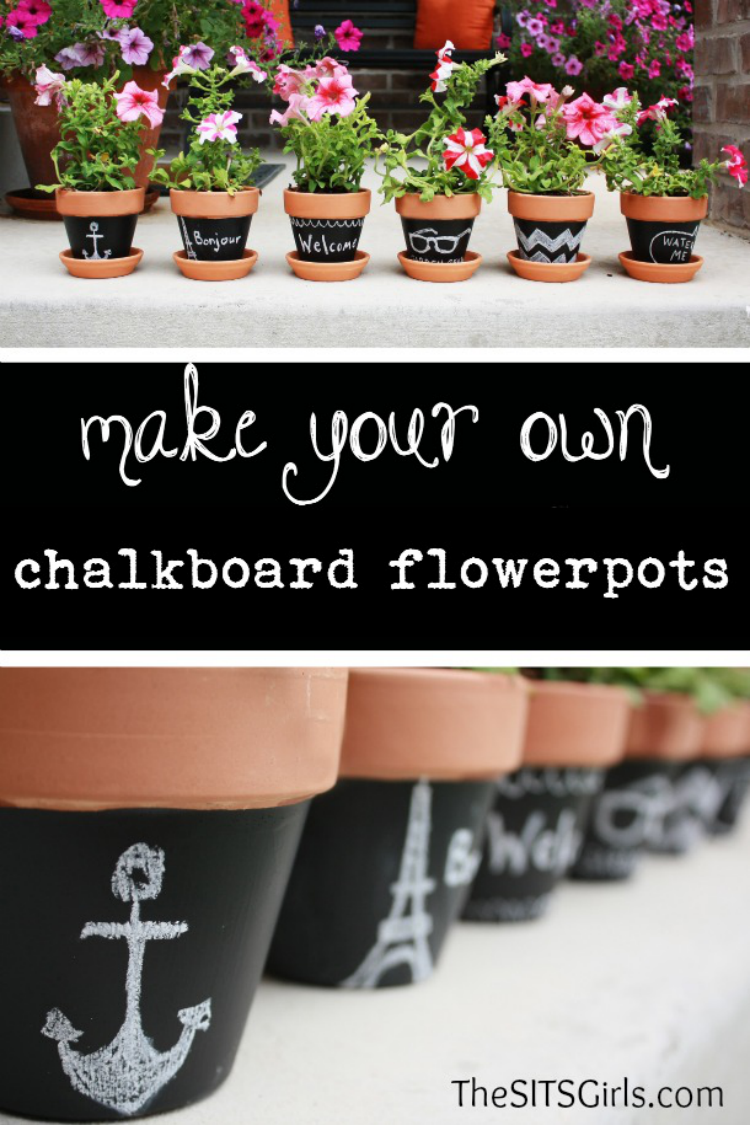 Gardening is truly the pastime of spring!  It's so much fun to watch all the seeds that you planted finally sprout and grow!  Personalize your garden with these cute little DIY Chalkboard Flowerpots!  They make the perfect addition to your gardening space, and are an adorable gift to take to a neighbor or friend.  A DIY Chalkboard Flowerpot is a quick and easy way to add a little springtime oomph to any space!  They are perfect for windowsills as well!  To use your green thumb and make your own, click here!
DIY Sidewalk Chalk Paint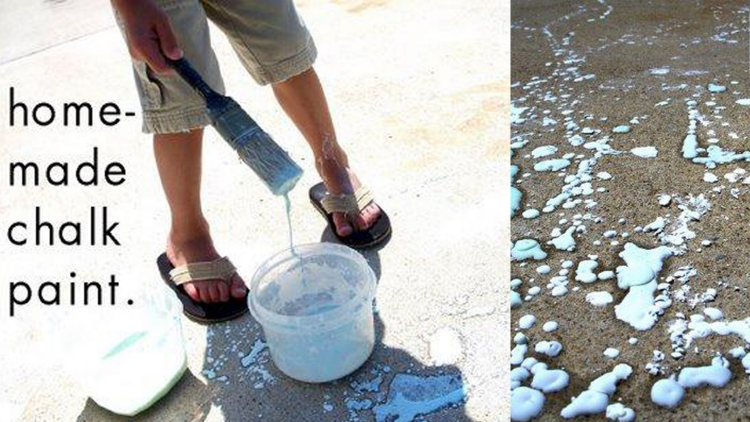 Springtime means spring break!  Are you ready for your little ones to be home from school for a whole week?!  Prepare yourself with this DIY Sidewalk Chalk Paint recipe.  It's a quick and easy way to create an afternoon of fun out of nothing more than a few ingredients out of your kitchen pantry!  Quick!  Click here and get ready to jump to "Super-mom" status!
DIY Cabochon Earrings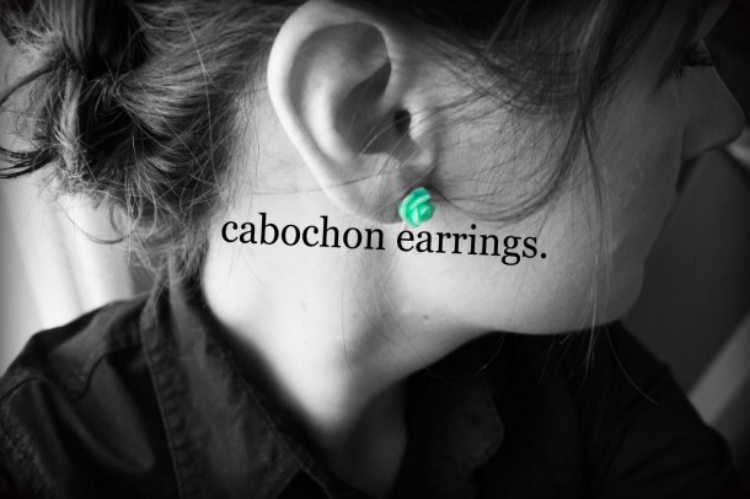 Spring does color like no other!  And now you can bring the color anywhere you go with a pair of DIY Cabochon Earrings!  Cabochon earrings are not only bright and springy, but so easy to put together!  They make quick, last minute gifts as well.  Cabochons can easily be found at most jewelry supply and beading shops and make the perfect addition to any wardrobe!  To make your own, click here.
FEATURE YOUR CONTENT!
Do you have a craft, recipe, or another Pin-teresting post that you want to share? Use the below Linky to get featured! We'll be sharing our favorite posts in the coming week across our social media channels, on the blog, and in our newsletter.
SHARE THE COMMENT LOVE
Be sure to spread the comment love! If you link up, please comment on at least three posts that grab your attention. We're looking to help our community continue to grow their tribe and spread the comment support.
WHO WE LOVED FROM LAST WEEK
Here are our favorite picks from last week's link-ups. Show these ladies some love!