This post may contain affiliate links which may give us a commission at no additional cost to you. As an Amazon Associate we earn from qualifying purchases.
I love to take everyday items and turn them into awesome decor. We have parties frequently so we always have leftover paper plates, straws, party stuff, and napkins. Spring is almost here and what better time to add a little happy inside with an awesome spring craft like this? They're cheerful and colorful. These Paper Napkin Butterflies are perfect for spring decor, parties, fairy parties, or to decorate a little girl's room!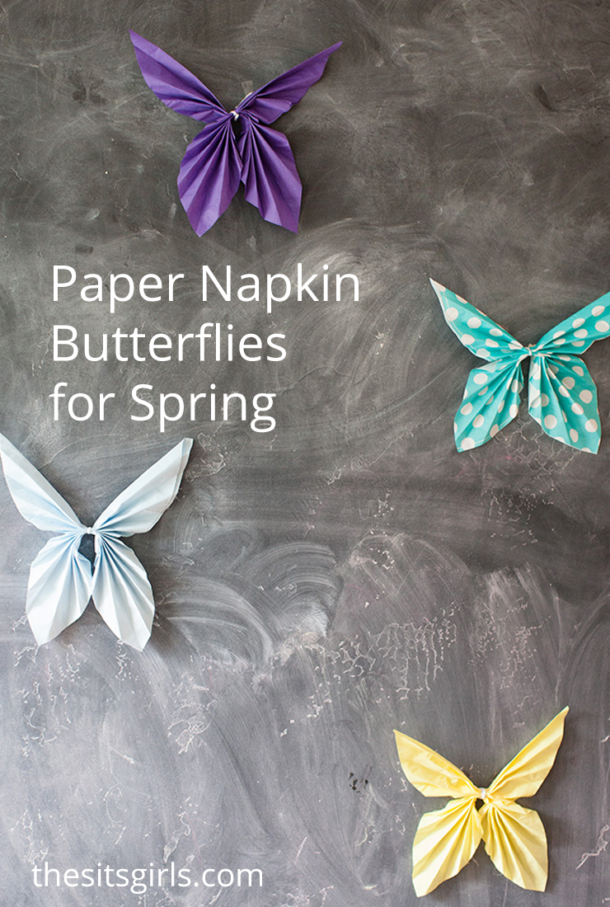 Paper Napkin Butterflies
Materials:
Paper Napkins
Pipe Cleaners
Tape or Command Hooks
Each butterfly takes 2 napkins and 1 pipe cleaner. It is really that simple! First, open the napkin up and then fold it in half. Next, accordian-fold the napkin, and secure it in the middle with a pipe cleaner. Take the next napkin, open the napkin, and flip it over so that the pattern side is on top.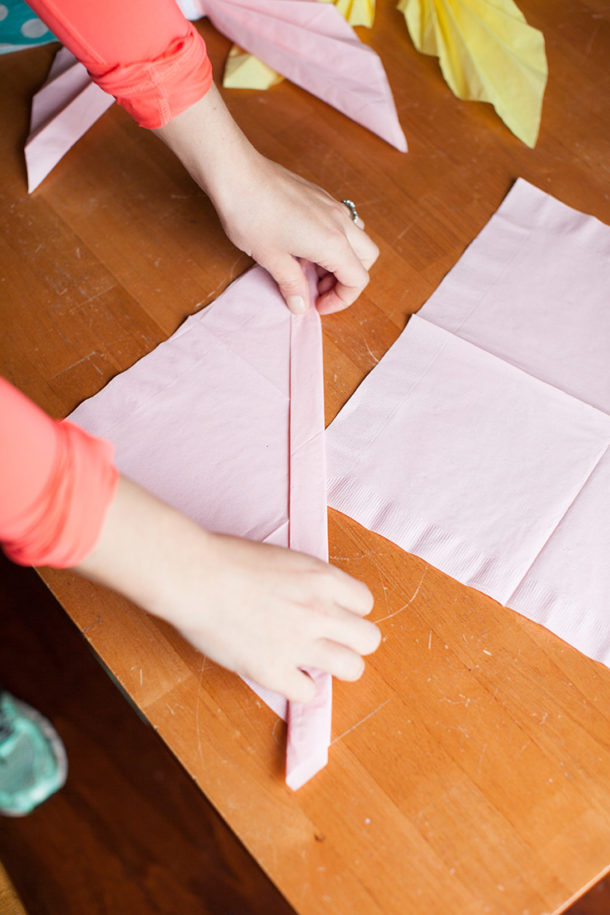 Accordian-fold that napkin, and secure it to the bottom of the first folded napkin. The second folded napkin will be the bottom portion of the butterfly wings.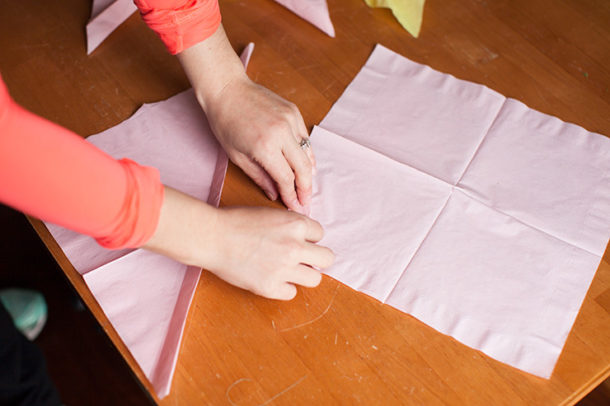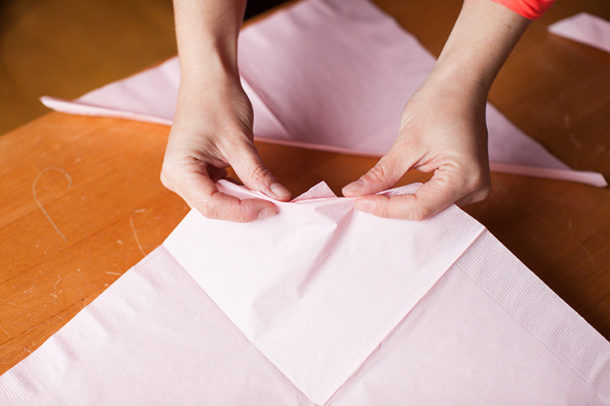 Lastly, now that you have two folded wings you are done making the butterflies! The process is really that simple! It is such an easy and cheap DIY project to make these decorations for a party, a photo backdrop, a classroom, or even a little girl's room!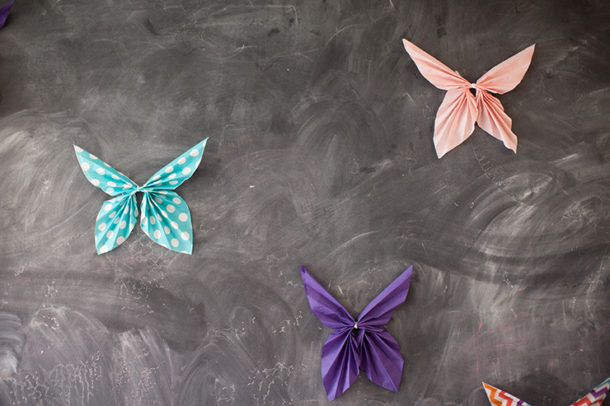 Looking for more spring crafts?
Make sure to check out our Top 20 Spring Crafts and Recipes!
Also, check out out this awesome DIY Wreath, which is perfect for the season and super colorful and gorgeous! Who wouldn't want to come home to an awesome wreath on their front door?
After Daylight Savings, the mixture of extra sunlight and warmer air has us itching to craft and create. Spring things are the best things! These Paper Napkin Butterflies are sure to brighten anyone's day.