This post may contain affiliate links which may give us a commission at no additional cost to you. As an Amazon Associate we earn from qualifying purchases.
Spring time means bright colors and fun patterns. I love having a new wreath to decorate the front door for every season. What I don't love is the huge price tag attached to it. So this year I decided to make my own using a pool noodle for the base. Felt flowers and striped ribbon are the perfect pairing for this DIY Pool Noodle Spring Wreath.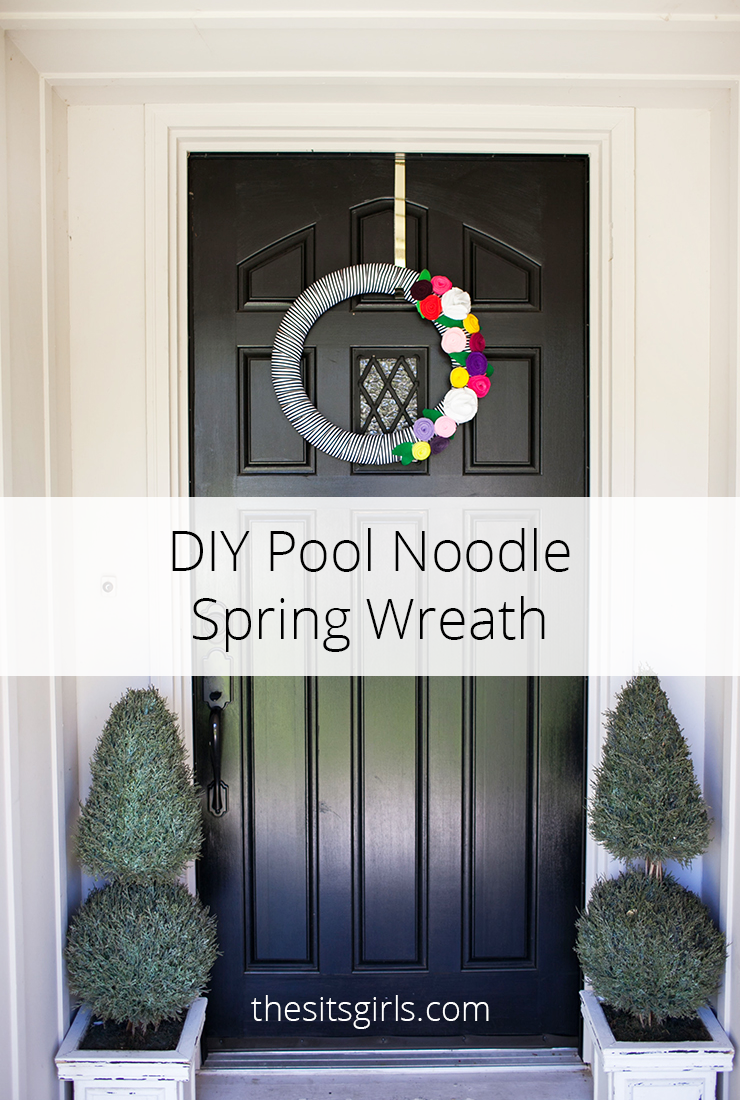 DIY Pool Noodle Spring Wreath
Materials:
Striped ribbon
Pool Noodle
Felt
Hot Glue gun
Scissors
CD (or other circular form)
How To Make A Spring Wreath With A Pool Noodle
The first step is to form your pool noodle into a circle. I used hot glue and duct tape to secure mine, and then added a couple floral pins to make sure it would stay. Hold the noodle in a circle until the glue dries to make sure it keeps its form.
Then I wrapped my striped ribbon around until the pool noodle was fully covered.
Next, I made my felt flowers. I used a CD for a circle form, tracing around the CD and then cutting a spiral-like shape until I got to the center of the circle.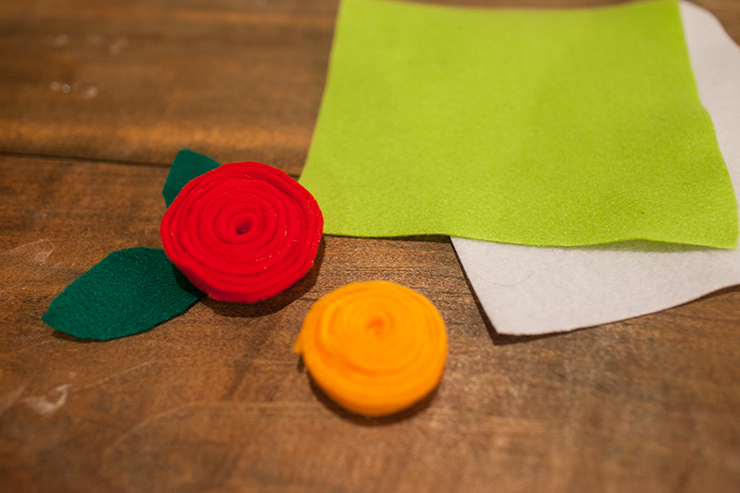 When you get to the center, cut a small quarter-sized circular shape. From there you can begin rolling the felt up into your flower form. Place a small amount of glue to the center and then begin rolling your felt. Add a small dab of glue to secure the loose end.
The leaves are easy to make. I drew mine freehand and cut them out of green felt.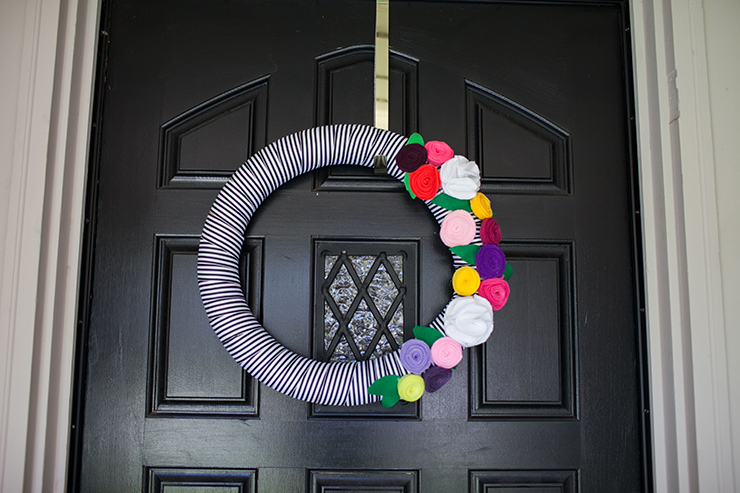 I arranged my flowers on one side of the circle for an asymmetrical look.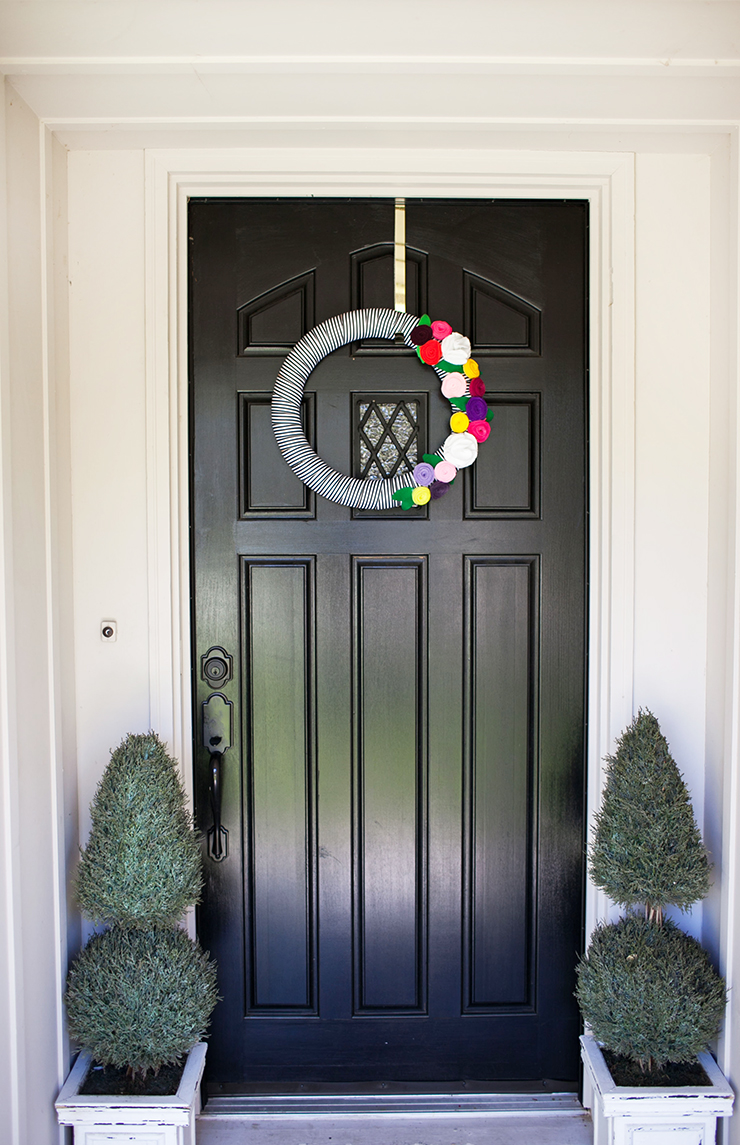 The beauty of the pool noodle is that it fits perfectly on my wreath hanger. It is light, and the rounded shape hangs great on the hook. If you do not have a pool noodle at home, you can grab one for a buck at the Dollar Store. Easy peasy!
Check out more of our DIY wreath ideas.