This post may contain affiliate links which may give us a commission at no additional cost to you. As an Amazon Associate we earn from qualifying purchases.
Get ready! This week we are featuring a Stitch Bag DIY you are sure to love. So get ready to link up, watch the video and create something of your very own.
Stitch Bag DIY Tutorial
I would be lying if I said that I wasn't addicted to totes and bags.  I always find a way to fill them up!  A DIY cross-stitch bag is perfect for anywhere from the beach to the library.  Large cross-stitch is so popular right now in home décor, why not take it with you on a tote!  This is one tote bag that is anything but boring!
This cross stitched tote bag only took me about an hour to complete, it was the perfect project to take up a rainy afternoon.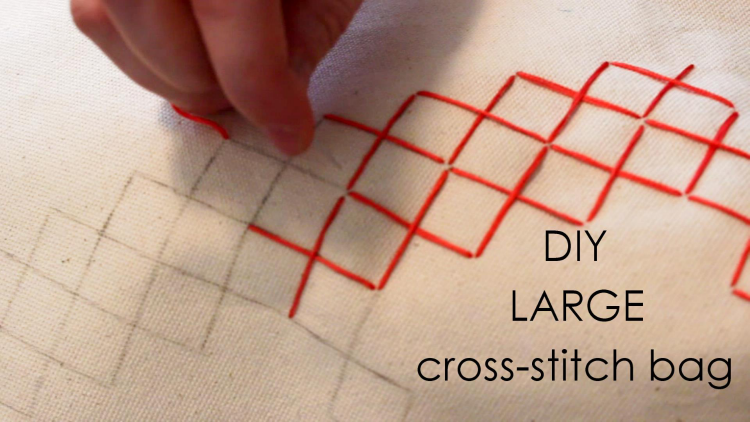 How to Make Your Own Cross Stitch Bag DIY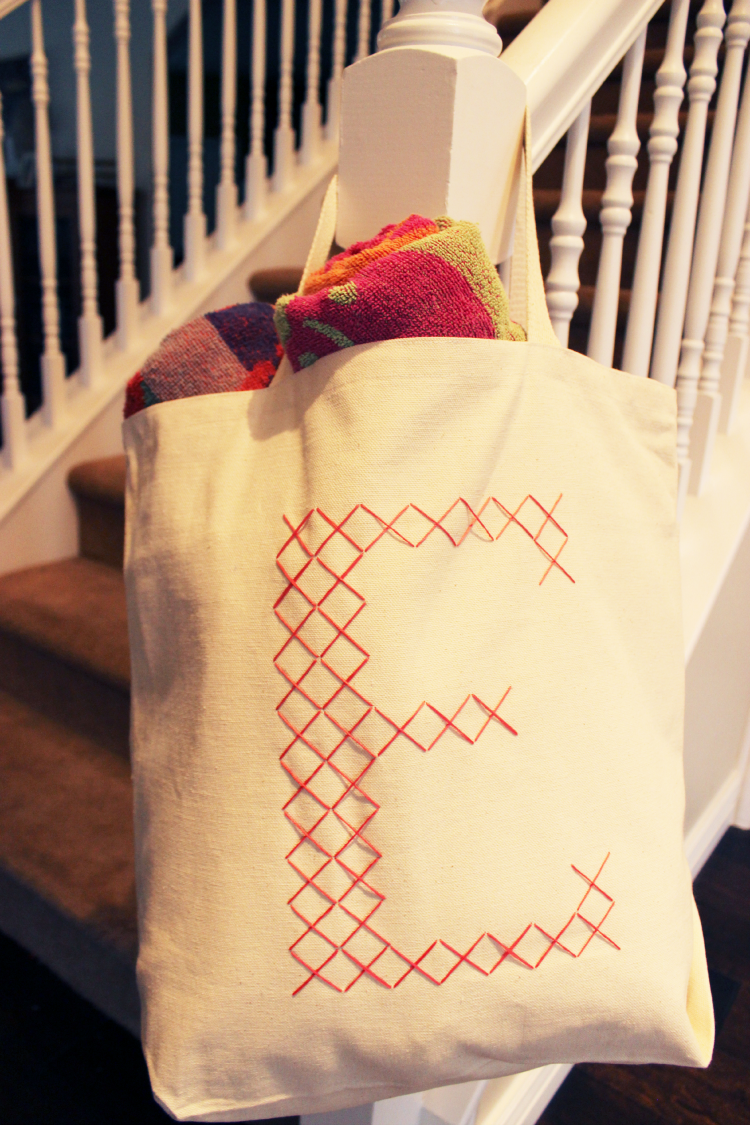 Start off by picking your color choice of embroidery floss. Remember you don't have to stick to a traditional black, it's fun to use bright colors!
To begin make a large cross stitch pattern. To do this use the large printed letter as a tracing guide and trace the outline. You'll then need to turn your shape into equal size squares since cross stitch is based on a grid. The squares in this video are 1 inch by 1 inch. You will then place your tracing paper on your canvas bag and tape into place. Place your cross stitch pattern onto your tracing paper.
To make your design, simply trace x's from corner to corner in each box. Don't forget to press down firmly.
Once you have all your x's, carefully lift the tracing paper off the bag.
Thread your needle with your embroidery floss and choose a place to start stitching. Poke your needle through the canvas bag from behind and start to stitch letters onto the bag!
To see the full tutorial make sure to watch the video below.
Stitch Bag DIY Tutorial
Do you have a craft, recipe, or another Pin-teresting post that you want to share? Use the below Linky to get featured! We'll be sharing our favorite posts in the coming week across our social media channels, on the blog, and in our newsletter.
WHO WE LOVED FROM LAST WEEK
Here are our favorite picks from last week's link-ups. Show these ladies some love!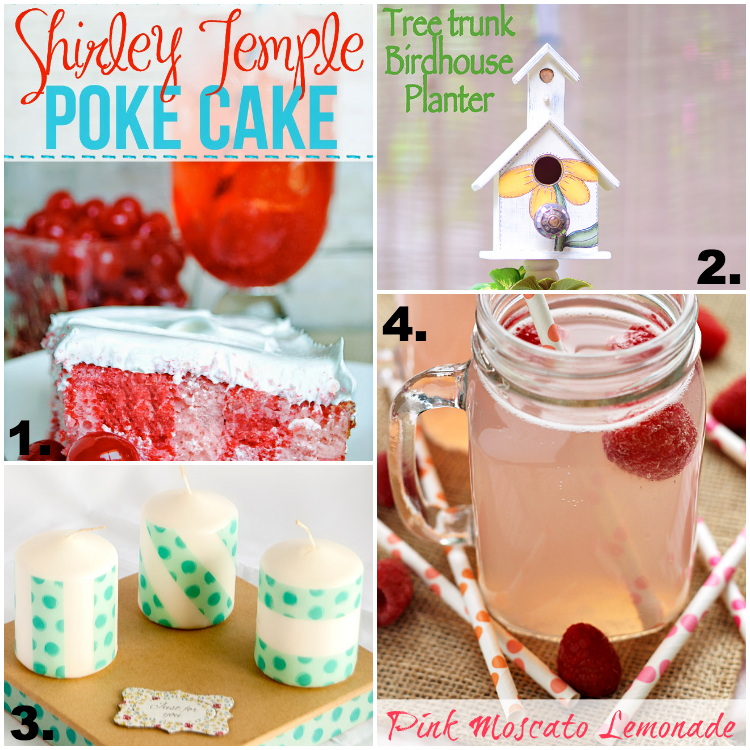 SHARE THE COMMENT LOVE
Be sure to spread the comment love! If you link up, please comment on at least three posts that grab your attention. We're looking to help our community continue to grow their tribe and spread the comment support.