This post may contain affiliate links which may give us a commission at no additional cost to you. As an Amazon Associate we earn from qualifying purchases.
I've been organizing my house and closets, which led to FINALLY tossing 10 year old t-shirts out of my closet. I have come to terms that I probably do not need my P.E. T-shirt from high school anymore. A corner of my room is now the Mount Everest of T-shirts, and I was inspired to reuse them some way. Where I live, in California, there is a small charge if you want a bag from the grocery store, and it seems like I never have enough. A no sew t-shirt bag seemed like the perfect solution to both of my problems!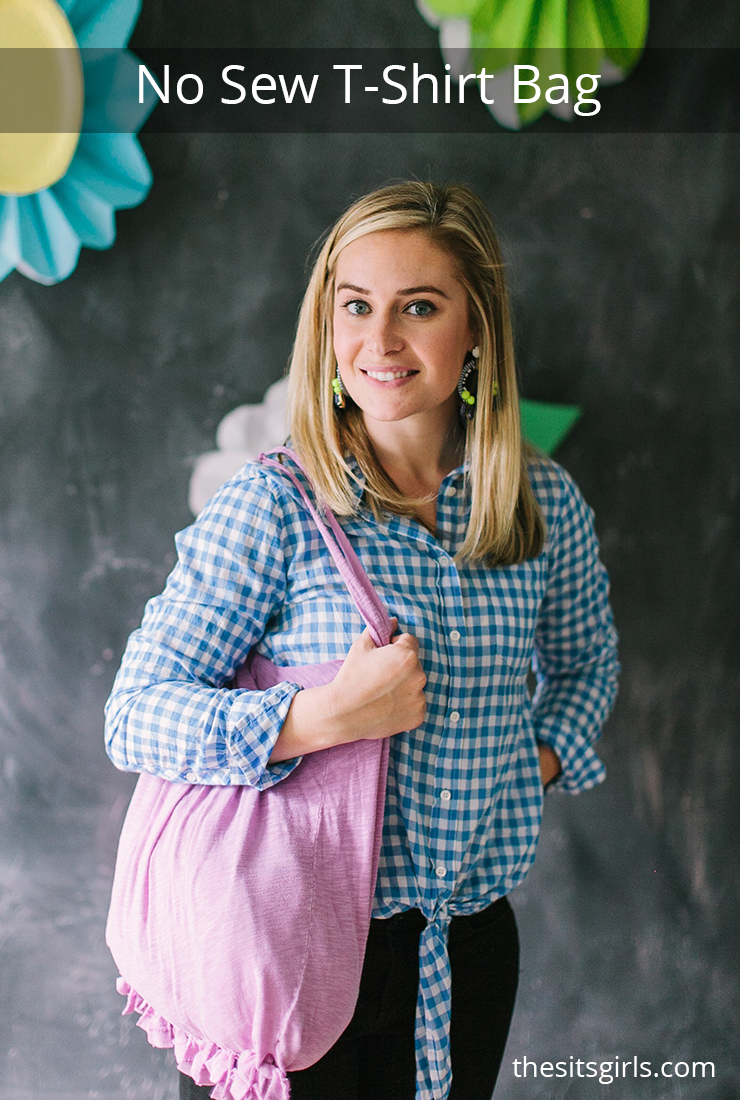 No Sew T-Shirt Bag
Materials:
Yes. The materials list is really only those two items!
How To Make A No Sew T-Shirt Bag
The process to make this bag is quiet simple!
Step 1: Cut the sleeves off of your old t-shirt. If you want a larger armhole for your bag, you can begin your cut about 3-4 inches under the arm hole.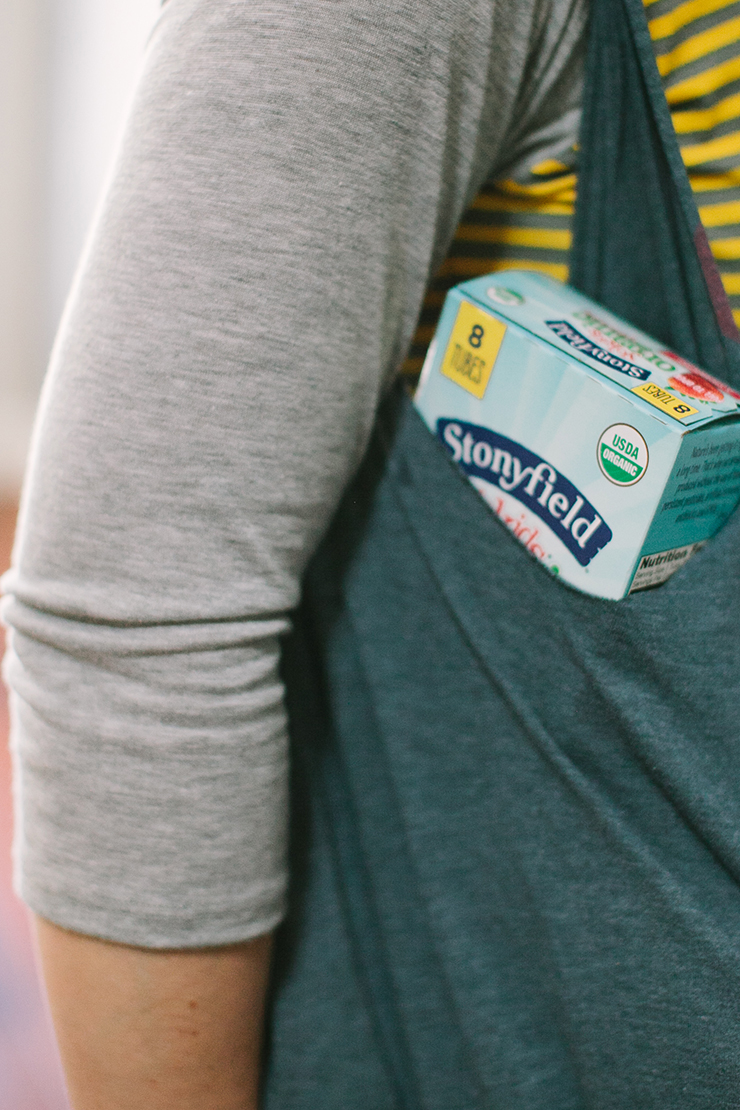 Step 2: Cut a "U" shape around the neck of the shirt. Again, if you want a wide opening, you can cut this larger.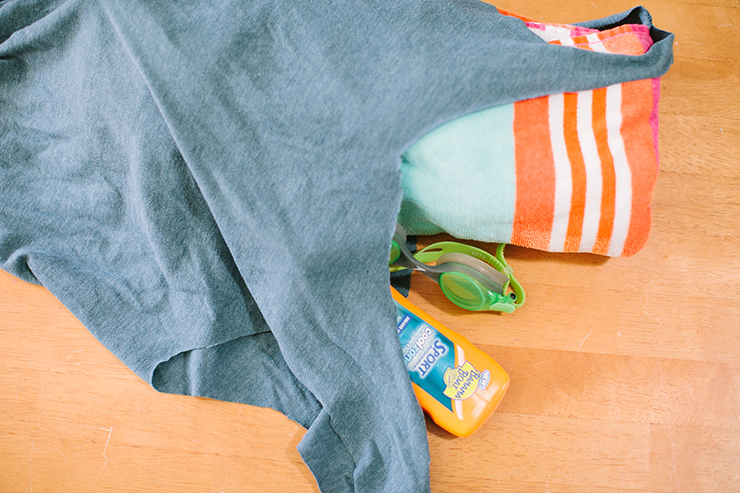 Step 3-4: Cut 2-3 inch slits at the hem of the T-shirt. Once your slits are cut, you will knot them together. Do not forget to double knot — it helps your t-shirt bag stay super secure!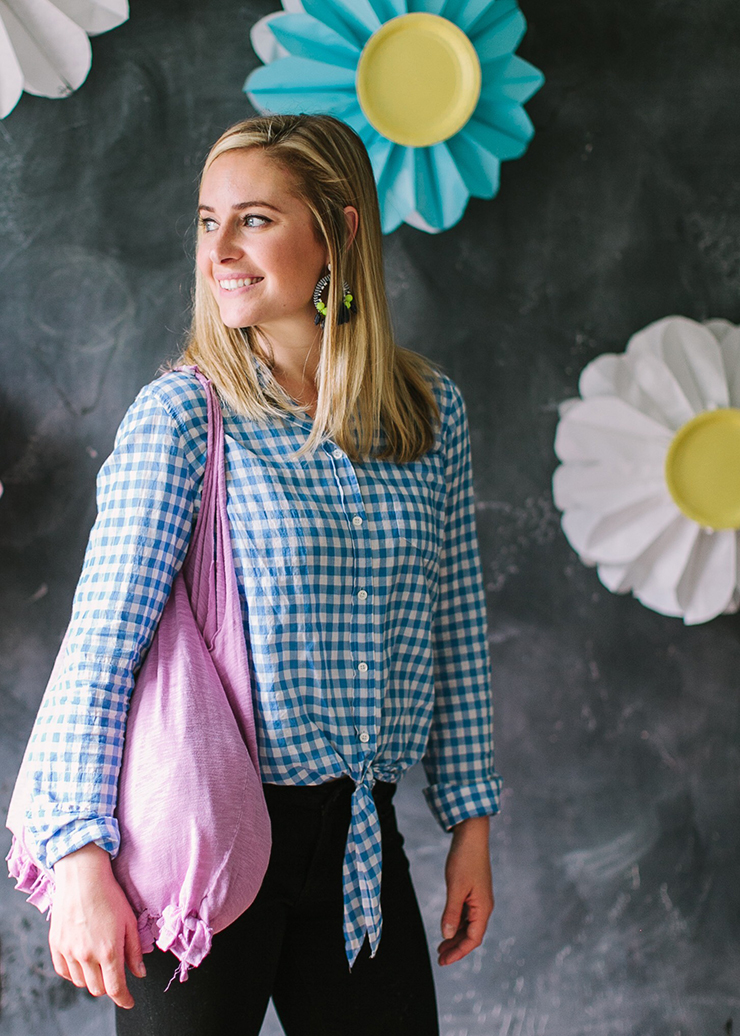 These bags are a great alternative to plastic bags from the grocery store. They stretch and can actually carry a ton of groceries! The double knots make the bottom of the t-shirt bag very sturdy, too!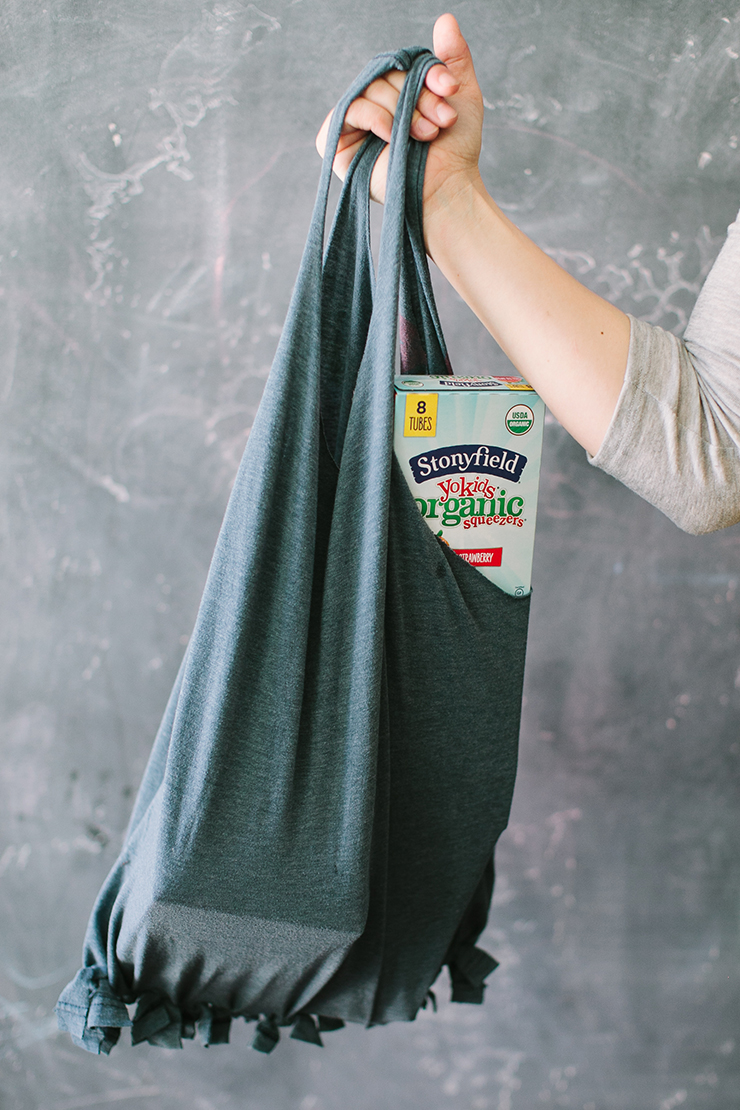 Another great idea is to carry them to the beach! The small spaces between the knots let the sand slip right thru! This bag fit a magazine, sunscreen. sunglasses, and a towel without being overstuffed!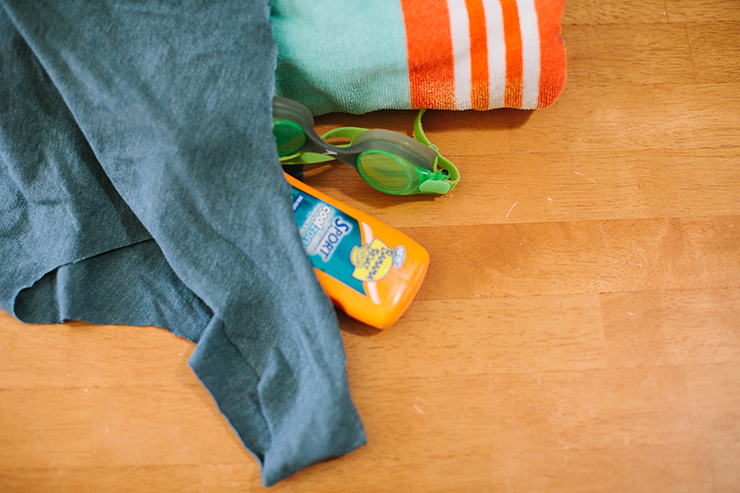 If you have a treasured shirt that has become tattered, or no longer fits the way you would like it to, this is a great way to give your old t-shirt new life! This could also be a fun project for a camp activity – if you are doing t shirt printing for custom shirts, get extras to make bags!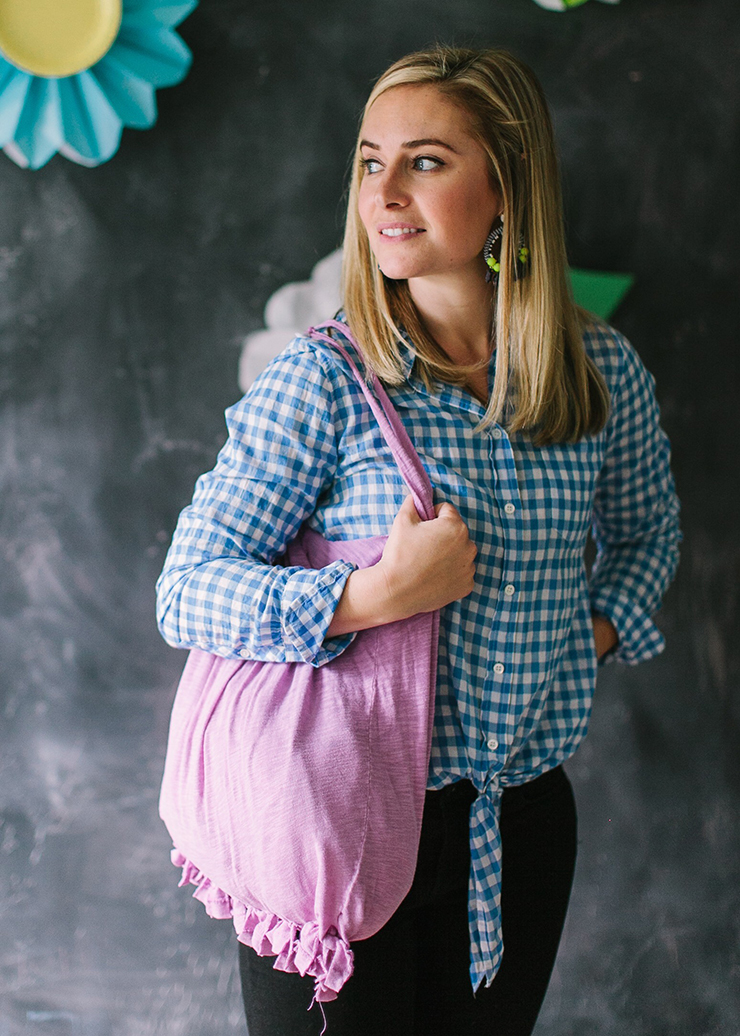 What would you carry in your t-shirt bag?