This post may contain affiliate links which may give us a commission at no additional cost to you. As an Amazon Associate we earn from qualifying purchases.
Hello SITS readers! My name is Lindsay and I write the blog My Creative Days. Since this is my first time here, I will tell you a little bit about myself. I have been married to my wonderful husband for fifteen years. I am the luckiest DIY girl because my husband loves DIYing as much as I do. My favorite and most important job is being mom to two of the sweetest people I know (Landen- 11 and Gabrielle – 9). I love to be creative in my day, my home, and with my kids. I am obsessed with old wood, rusty treasures, and everything in between. Finding frugal and creative ways to decorate our home, create a fabulous craft or do an activity with the kids is a passion of mine. I am looking forward to this new adventure with the SITS team and sharing some DIY with you all.
This project all started while shopping at Target a few weeks ago. My husband and I came across this little cabinet.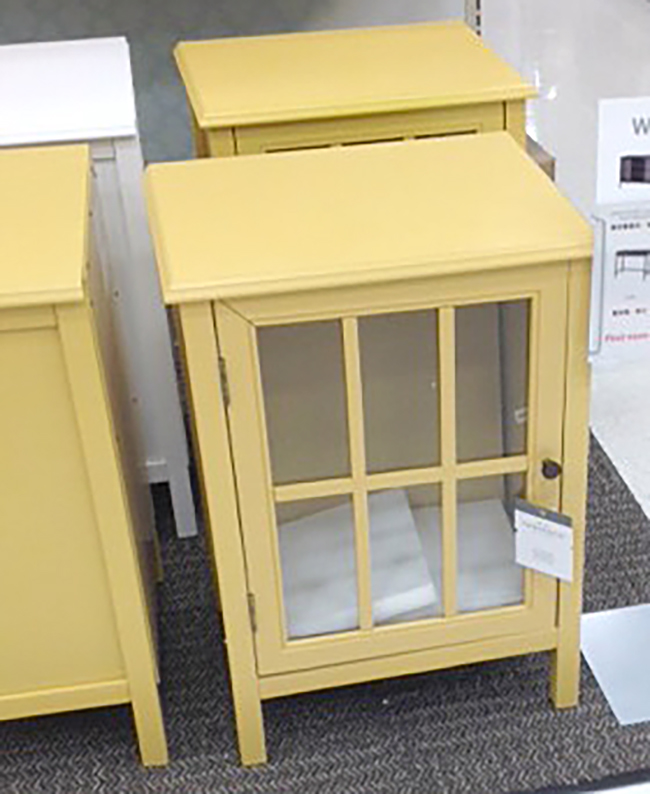 I thought it was really cute and I knew we could make something similar, but more "us", at home. The front of the cabinet reminded me of a window and that is how our cabinet plans started.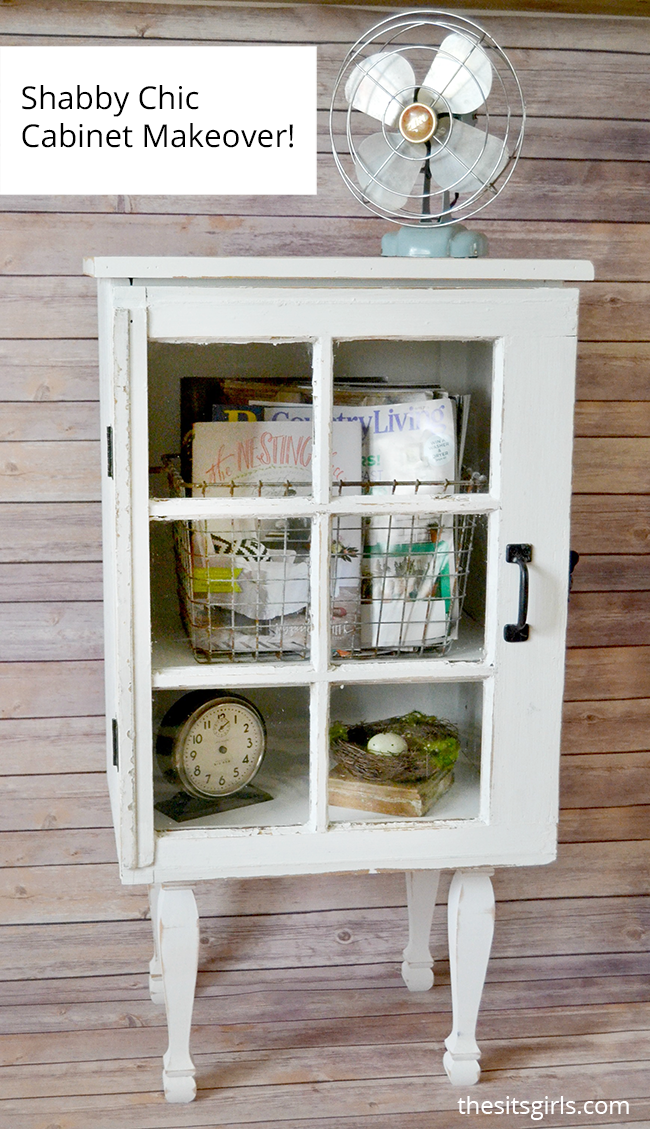 Target Inspired Window Cabinet
I love DIY projects that come together by repurposing old pieces. For this cabinet, we used an old window and some old, painted wood I picked up at a Restore Restyle Store.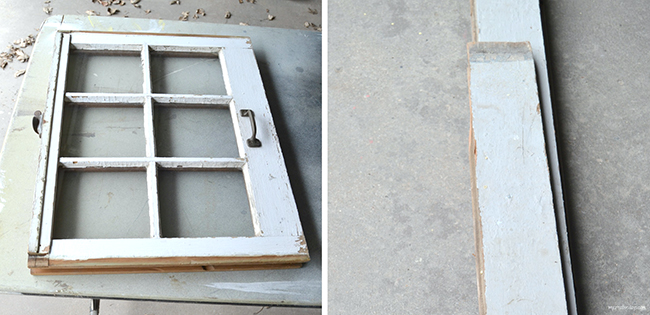 We measured the old window to come up with the measurements for our cabinet and started by building the body of the cabinet.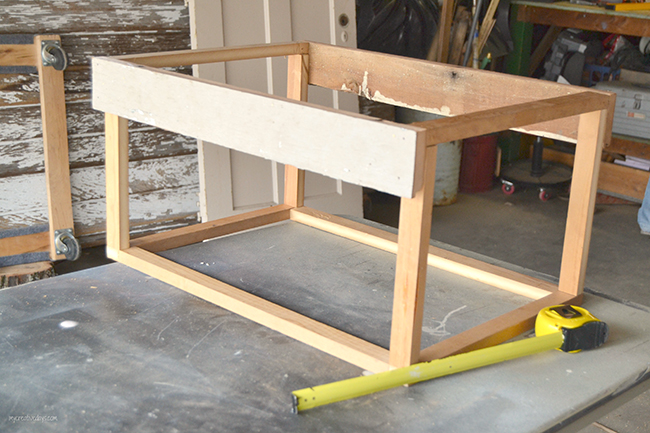 Using the old, wood planks adds a lot of character to the cabinet.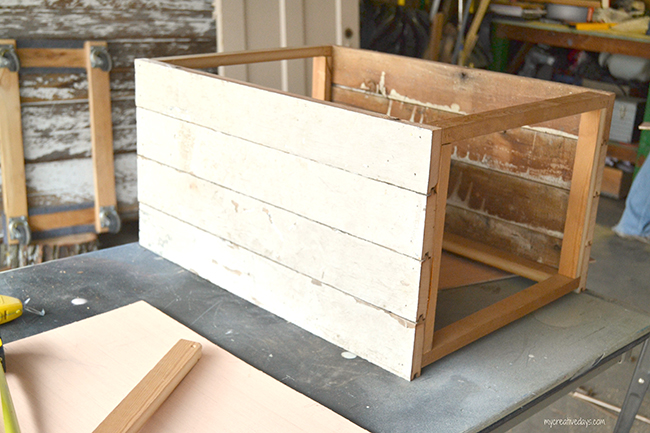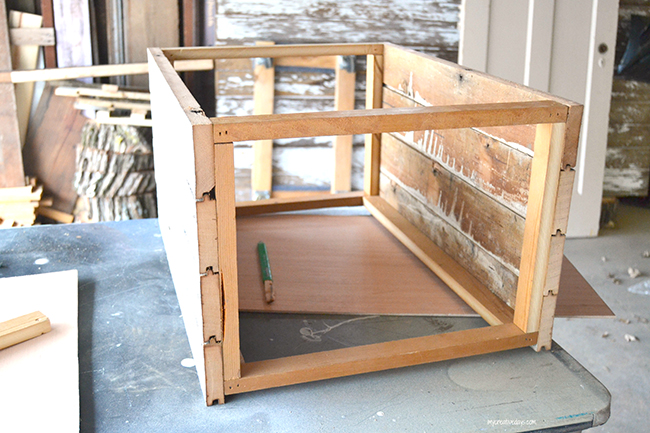 I picked up these legs at a yard sale last year. Anytime I find pieces I can use on DIY projects, I pick them up. I store them in our garage and when a project comes up, I "shop" our garage to find the things I need. I save so much money this way and every piece I finish is unique.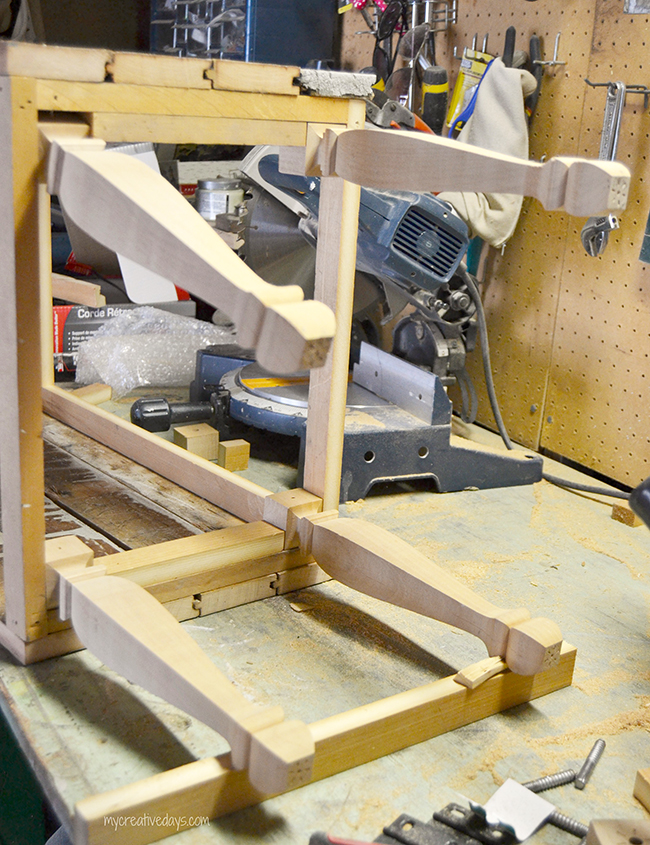 This is what the cabinet looks like from behind with the legs on.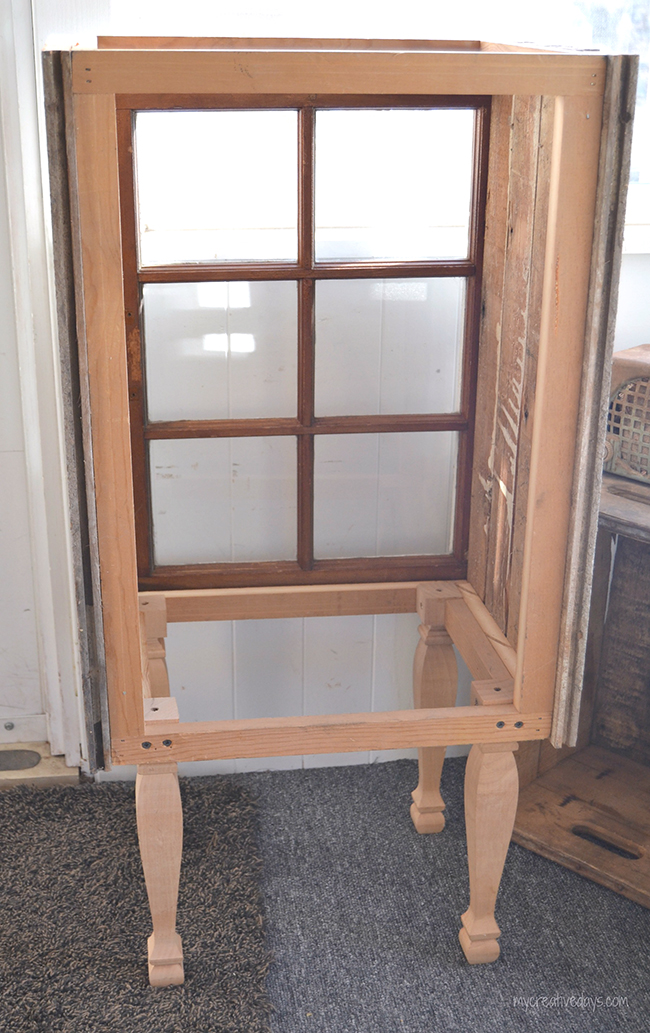 The original handle on the window will serve as the handle for the cabinet! I love when a plan comes together like that.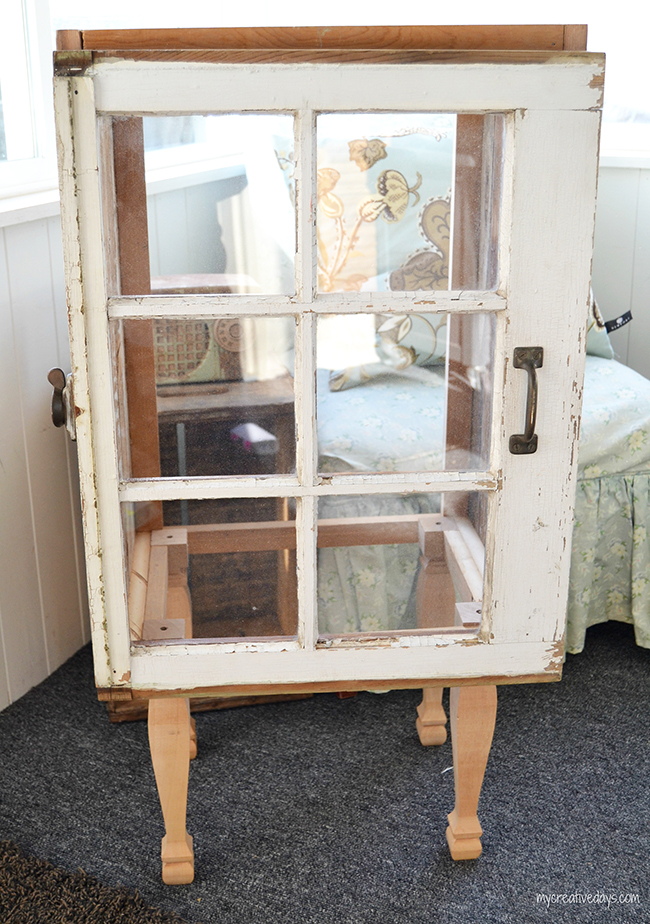 Once we put the back on the cabinet, we needed to move the window up a little so the top would look better.
We used scrap wood we had in the garage to make the top.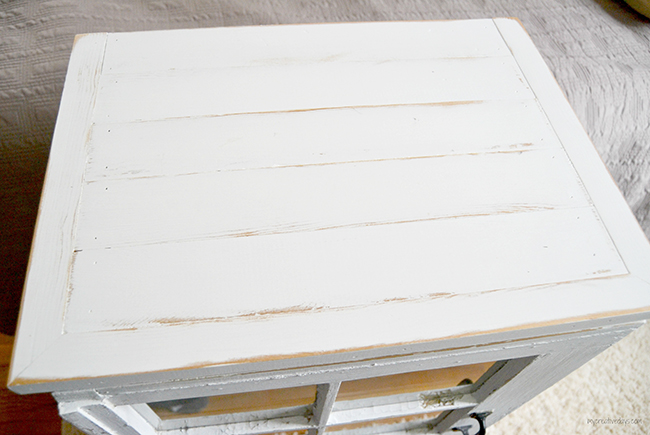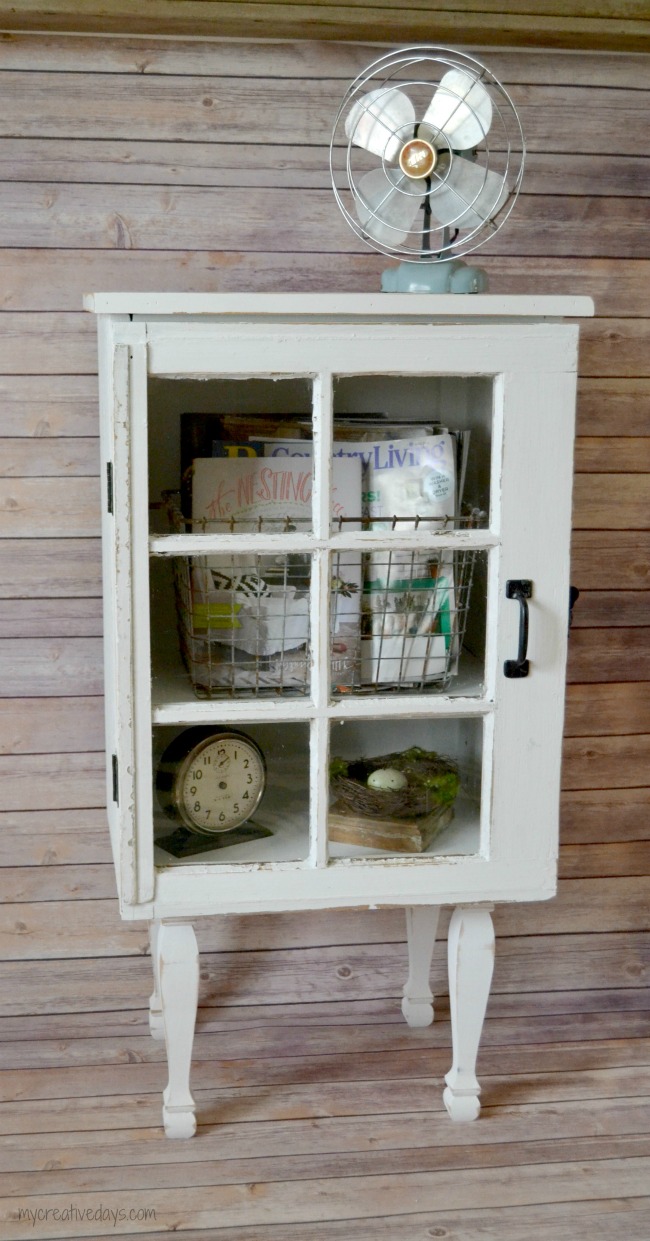 The window did not want to stay shut all the way so we used the original lock on it for a "latch". This is probably my favorite part on the whole cabinet.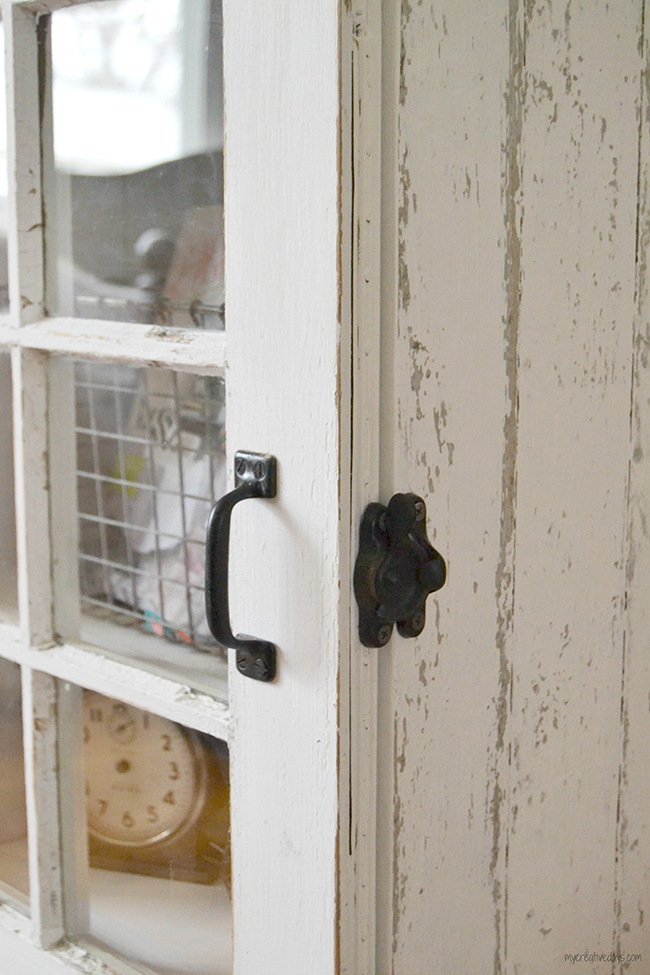 To take advantage of the space inside the cabinet, we added a shelf with some more scrap wood.
I painted the entire piece in Simplicity from Country Chic Paint and then distressed it some with a sander. I like that you can see the original gray paint on the boards peeking through the white paint.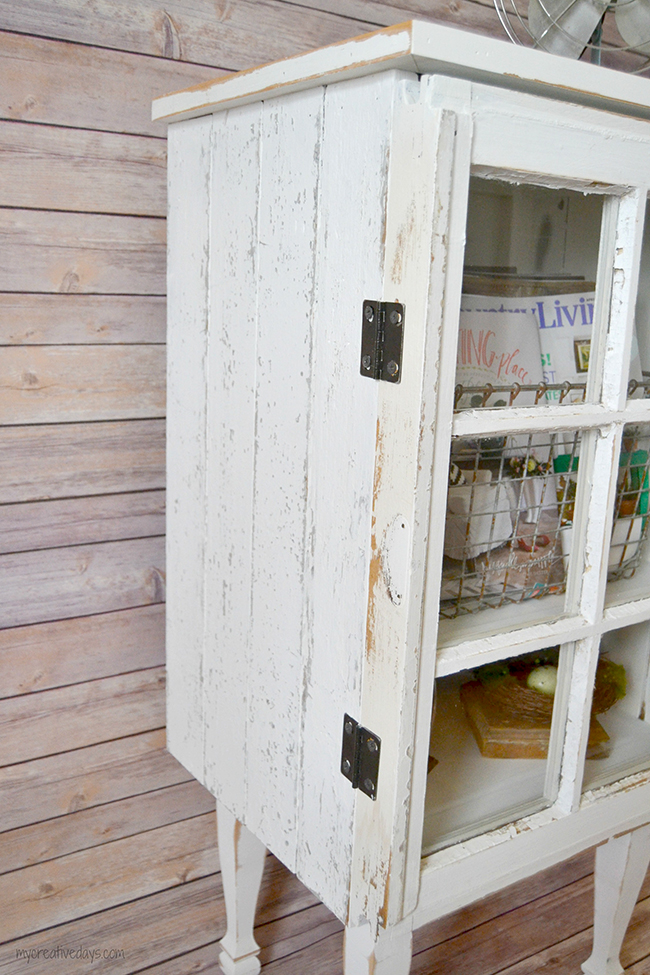 I LOVE this Target inspired window cabinet!
It is full of character and would be perfect next to a sofa or can even as a bedside table!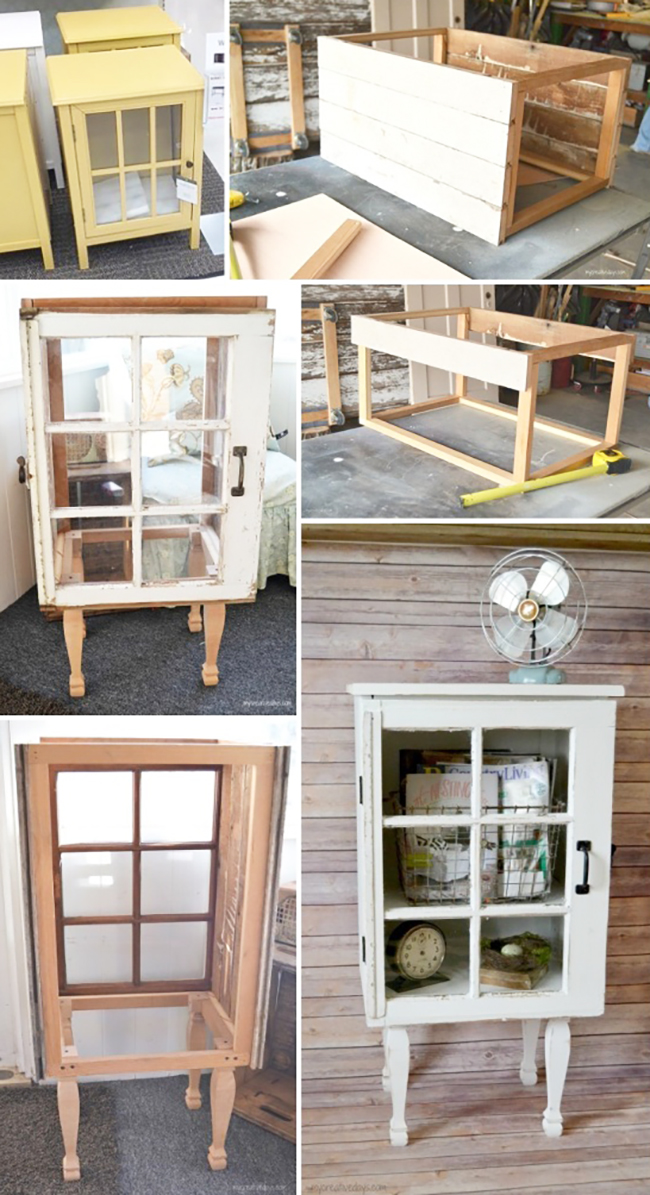 I find inspiration all over the place and this shopping trip to Target really paid off.
I hope you have enjoyed my first project as part of the SITS team.