This post may contain affiliate links which may give us a commission at no additional cost to you. As an Amazon Associate we earn from qualifying purchases.
Are you searching for the perfect teacher appreciation gift? I've found just what you've been hunting for! Do you want something original, but useful? Get ready for the teacher to bump you to head of the class when she receives this savvy and thoughtful gift from you!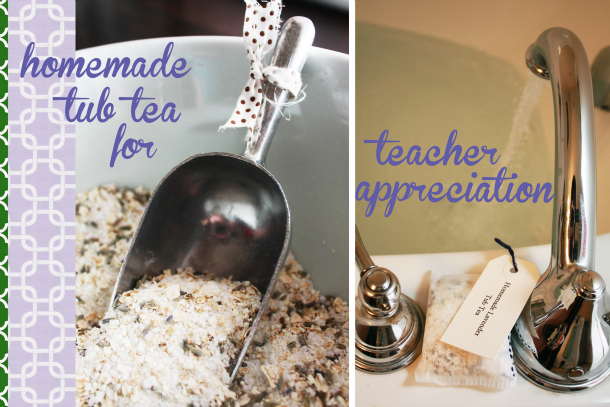 Celebrating Teacher Appreciation
Two weeks ago, my boys' school celebrated teacher appreciation week. I came up with the idea of making a batch of homemade lavender tub tea and using the TEA in TEAcher to make a play on words for the presentation.
Gathering supplies was pretty easy. I did a lot of my shopping online, but I know most of my supplies could be found at my local craft shop. To create your own batch of lavender tub tea, you will need to gather the following supplies: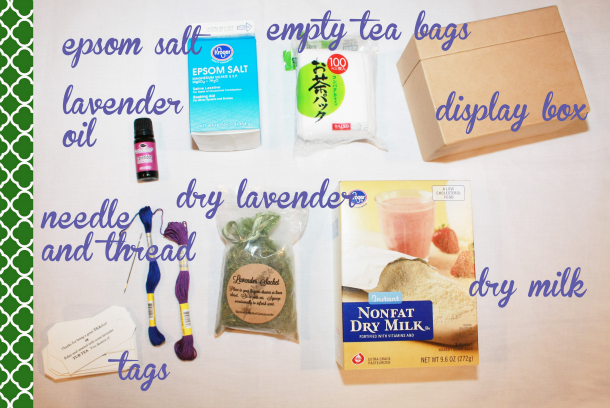 To make your tea, you will also need a large mixing bowl.
First, measure out two cups of Epsom salt and add it into the bowl.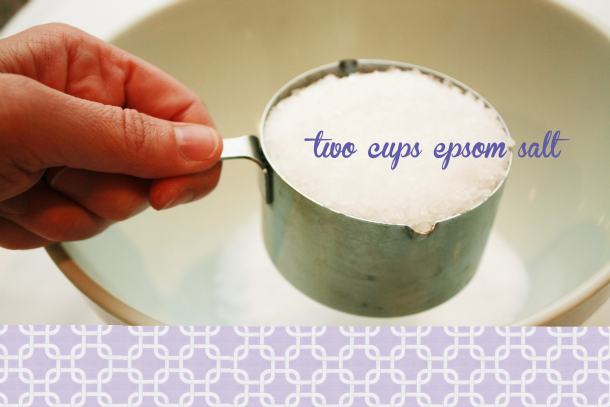 Next, add 4 tablespoons of lavender.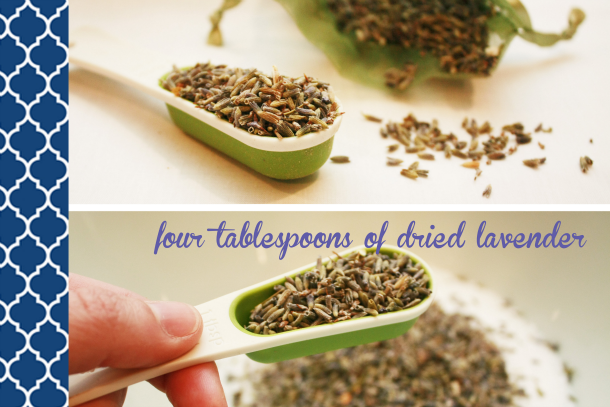 Then, add 25 drops of pure lavender oil into the bowl. Get ready for your kitchen to smell amazing!
After that, add one cup of oatmeal. You can leave the oatmeal whole, or give it a few spins in the food processor. I chose to keep mine whole.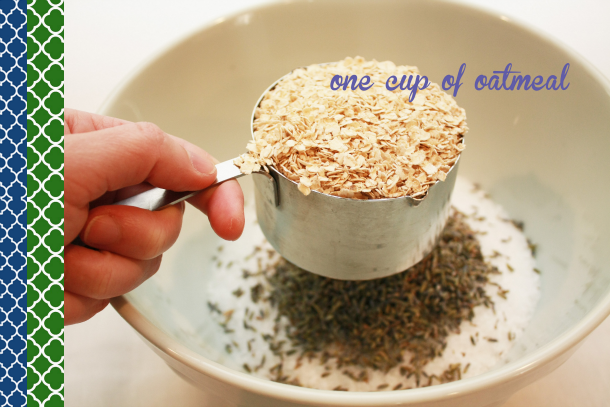 Last, add 1 ½ cups of dry milk.
Isn't this easy?!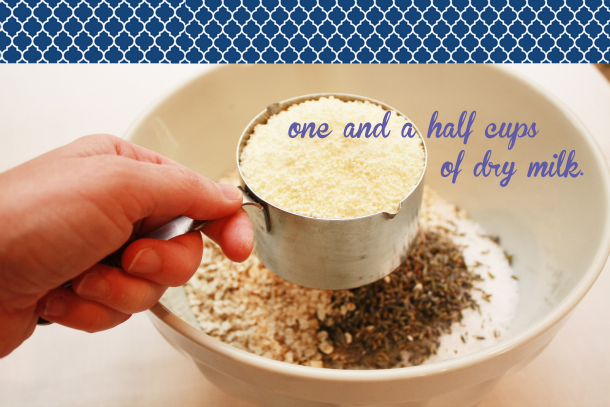 Stir your ingredients up until they are well combined.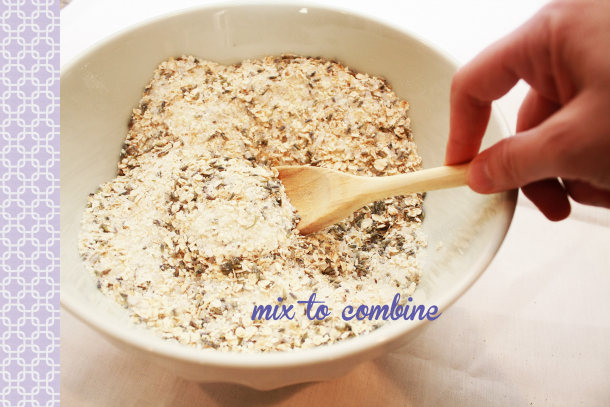 Gather your tea bags, and fill ¾ of the way full.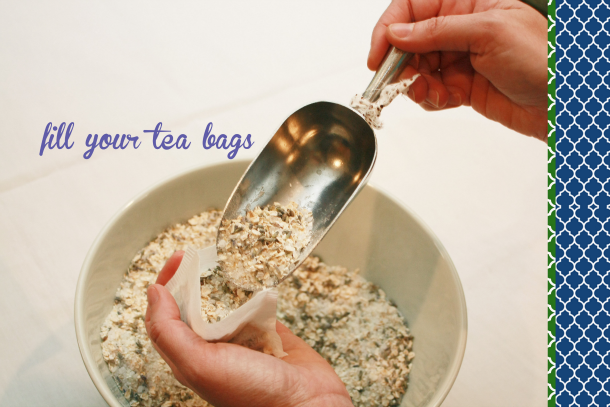 Sew the open tops of your tea bags closed. You can either do this by hand or by machine. I choose to do mine by hand to keep with the handcrafted feel of my teacher appreciation gift. When you stitch to the end, string an identification tag onto the remaining thread and tie into place. I also left a loop of thread at the end so that the tea bag could be hung from a faucet head.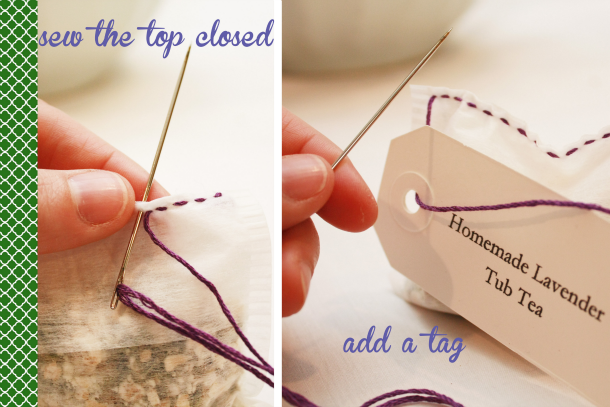 To display your tub tea, an oblong or rectangle box works best. I found a paper recipe holder at my local craft shop for $2 and it worked perfectly! I was able to fit in 8 tea bags.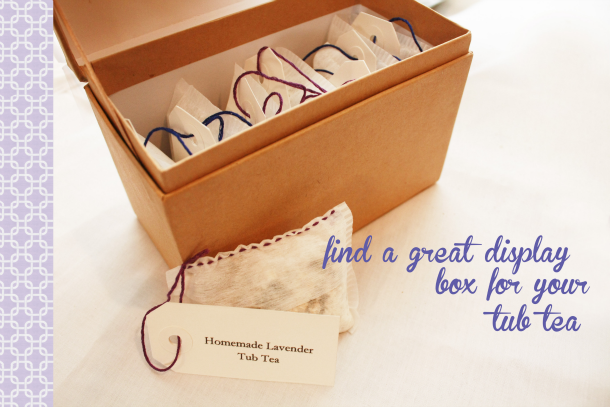 Tie up your display box with a pretty piece of ribbon, or you can do as I did and use the same embroidery floss that I used to close the bag. Attach the identification tag to the top with the cute little saying about TEAchers!
Thanks for being a great TEAcher! Relax and unwind with some lavender TUB TEA. You deserve it!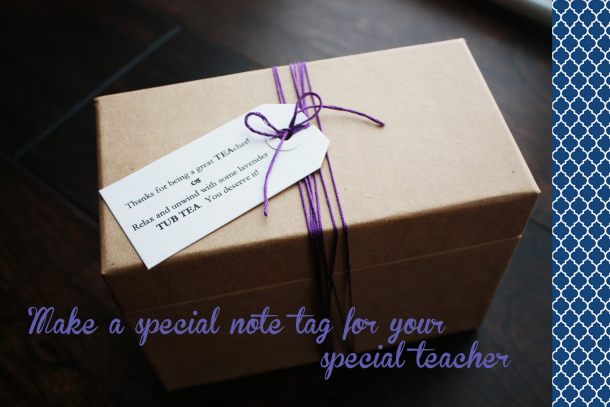 I included the directions for using the tub tea on the back of the tag. Make sure your teacher knows how to use this amazing gift you just made for her!
Drop two tea bags into a hot bath. Let steep. Ease yourself into your tub and relax. For a stronger scent, use three bags.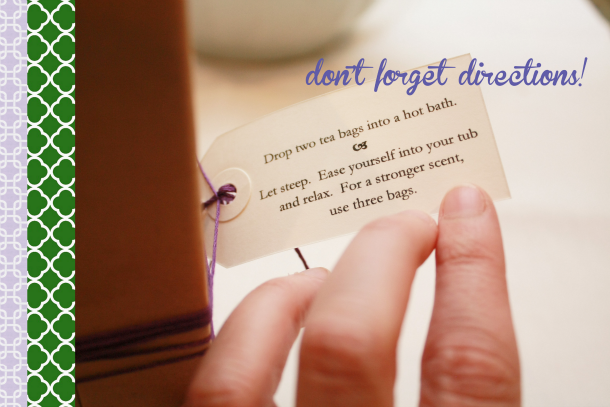 The best thing about making tub tea is it's customizable! You can make any mix that you would like. If you know that your teacher is really into mint, use that! If chamomile is her thing, than whip up a batch just for her! Or even better, mix two scents and create something new!
Happy Teacher Appreciation!
What are you gifting as part of teacher appreciation this year? Let's chat in the comments below or on our Facebook fanpage.
Want More Posts Similar to This One on Teacher Appreciation?
Then be sure to click through the following: