This post may contain affiliate links which may give us a commission at no additional cost to you. As an Amazon Associate we earn from qualifying purchases.
Halloween kicks off the first holiday in fall, but don't forget about the second and sometimes overlooked holiday – Thanksgiving! Sandwiched in-between the mystery of Halloween and the magic of Christmas lies the most humble holiday of them all. Get your family in a thankful mood by creating our 30-Minute Thanksgiving Tree!
By counting our blessings, we can give gratitude for everything that we have and start the Christmas season with our thankful hearts in the right place. A grateful heart is a happy heart!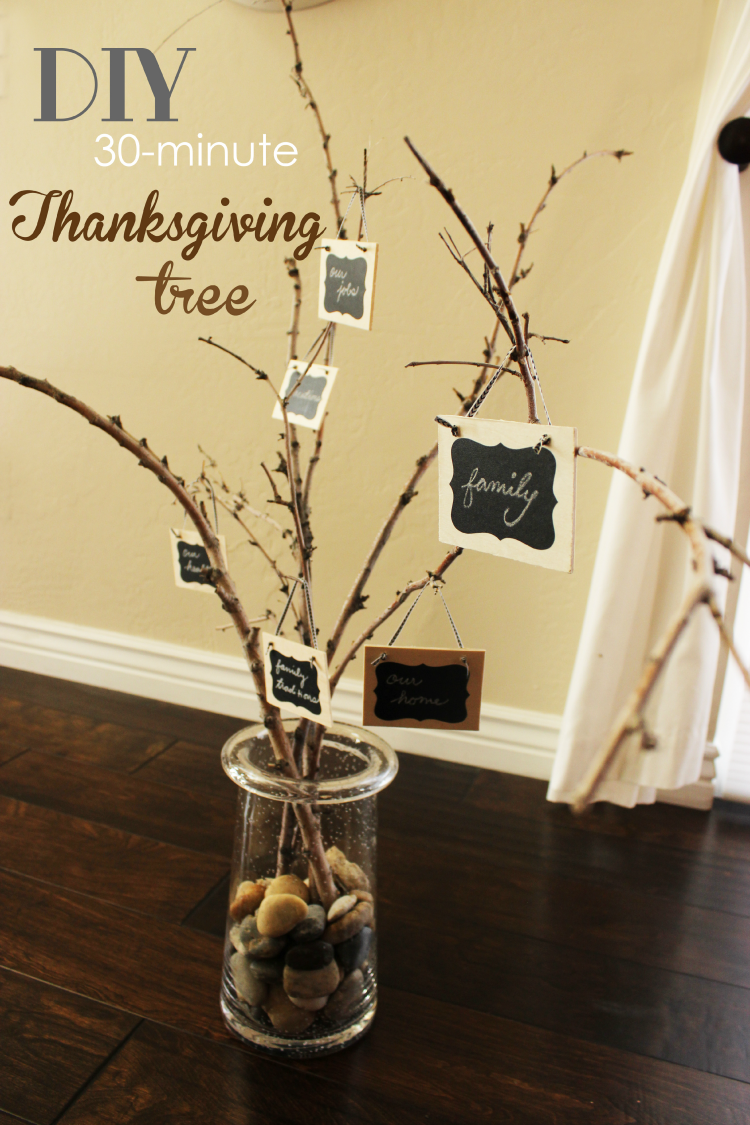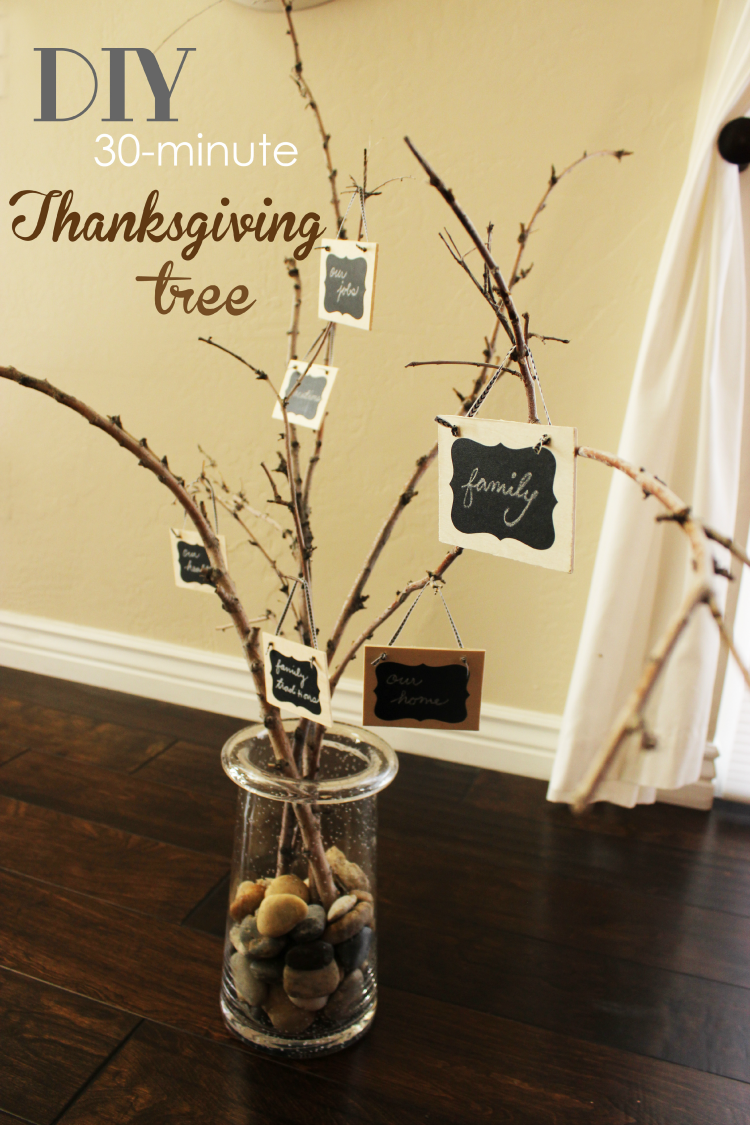 DIY 30-Minute Thanksgiving Tree
Teaching our children to have a truly thankful heart can be difficult, but by using this DIY 30 Minute Thanksgiving Tree you can give them a visual to help them realize how very blessed they are! Everyone needs a reminder of gratitude, not only children! Passing your very own Thanksgiving Tree throughout the day will keep those things in your mind which are most important, and help you to carry the true spirit of Thanksgiving always.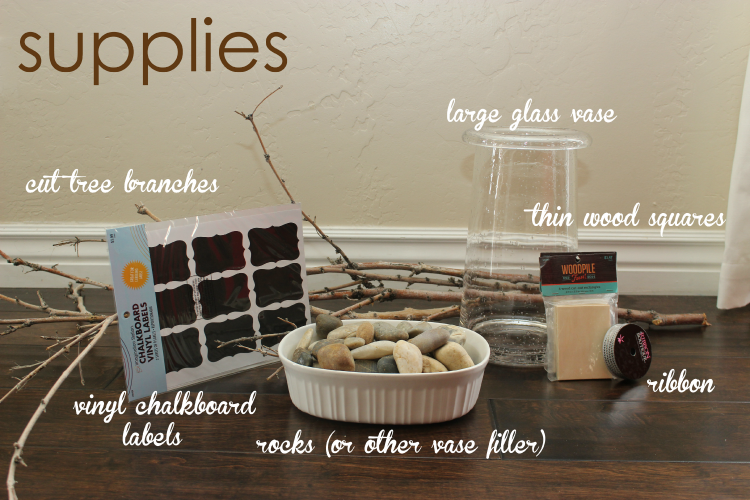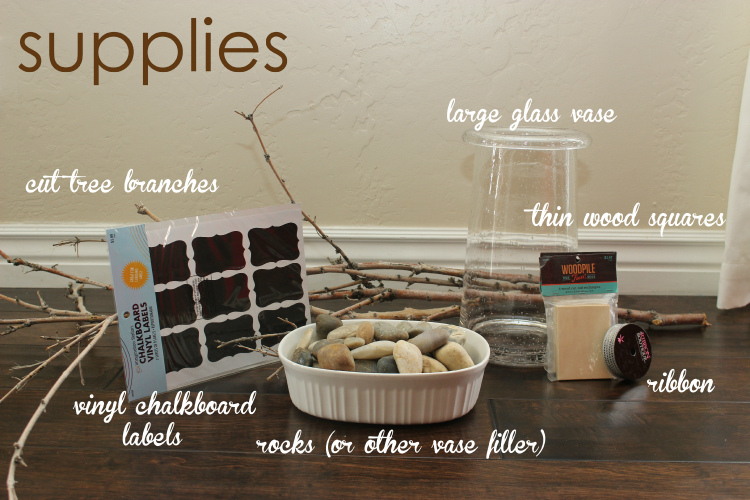 To create this project you will need:
Cut tree branches
Large glass vase
Thin wood squares
Vinyl chalkboard sticker labels
Rocks (or other vase filler)
Ribbon
To begin, place your vinyl chalkboard stickers on top of your wood squares. You could paint your squares beforehand, but I loved the look of the natural wood. I centered my sticker and placed it slightly lower on my wood to leave room for drilling the holes.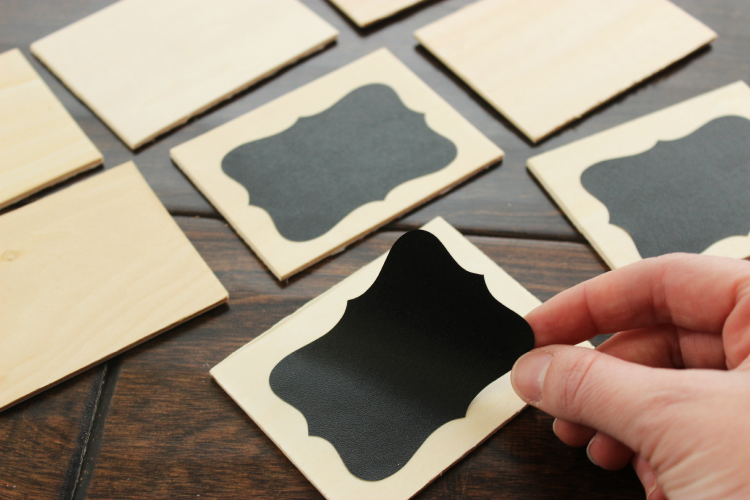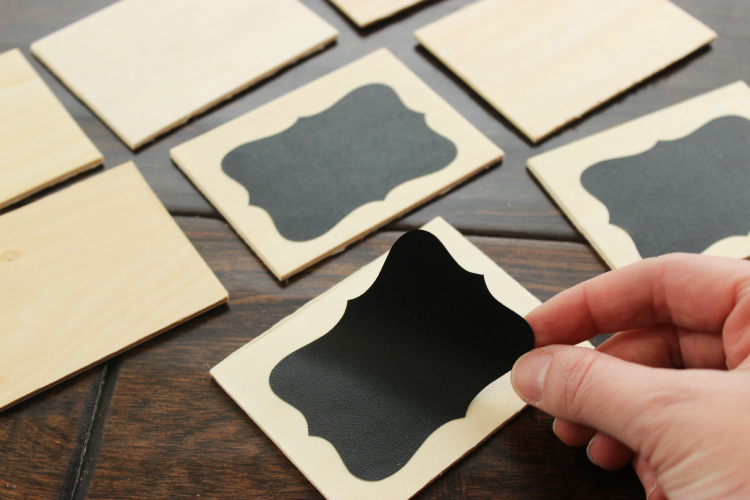 Next, take your wood squares outside and using a 5/32 size drill bit, drill two holes, one on each side of the top of your wood square. I pre-measured to make sure my holes would be straight and even. (I measured ½ inch over, and ¼ inch down.)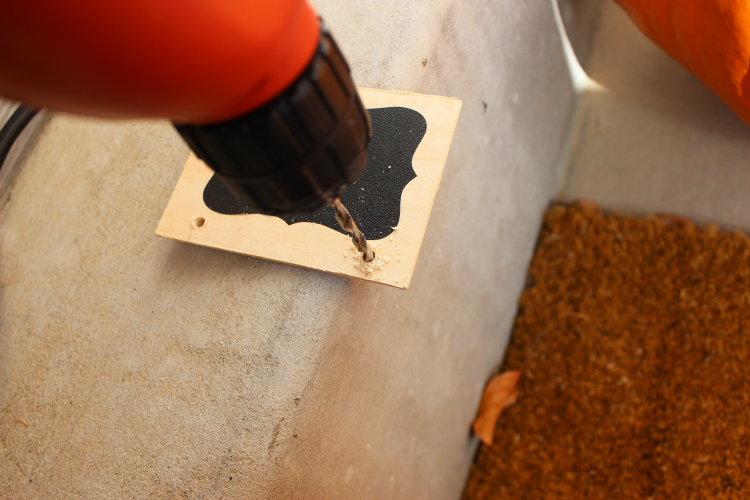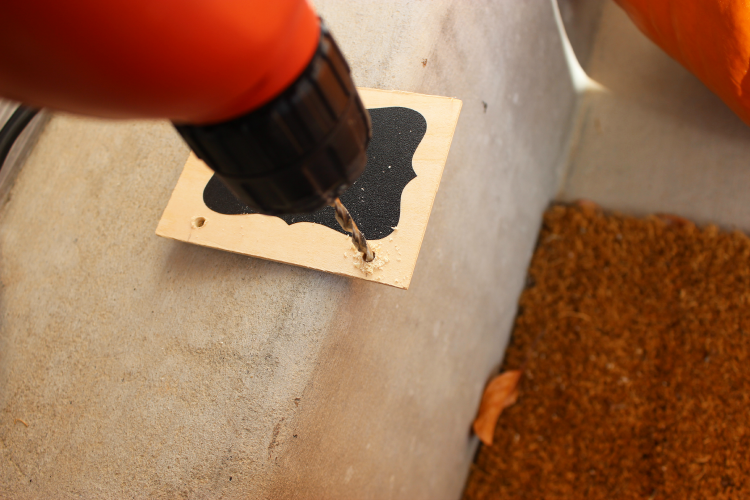 They say to work smarter, not harder. So, instead of measuring and marking each individual square for holes, I just placed the one square that I had measured and drilled and placed it on top of each of my other squares and marked the inside of the holes with a pencil. This made drilling the holes in my squares so easy and quick!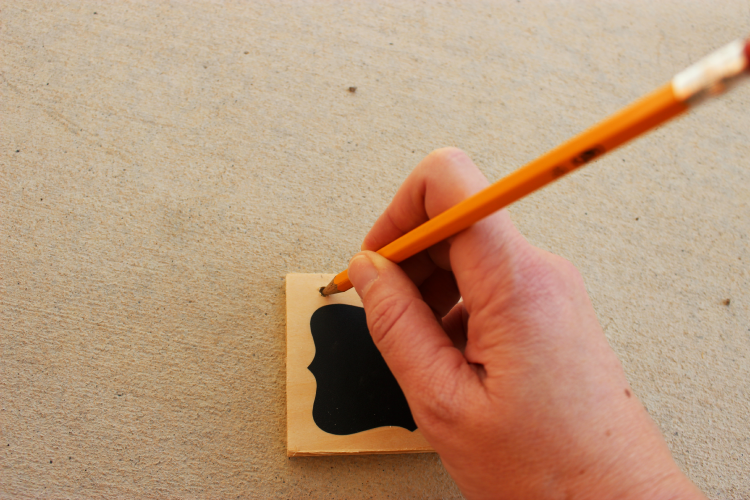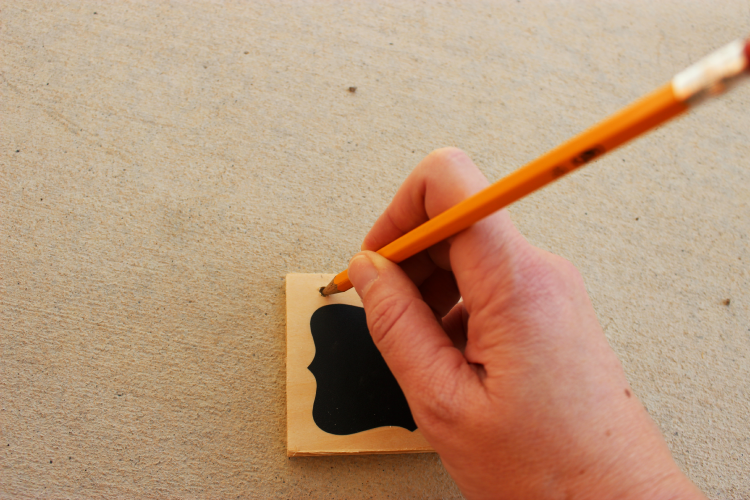 Next, take your squares back inside lace the ribbon through. You can knot the ribbon on either side of the square, I choose the front for a bit more whimsy.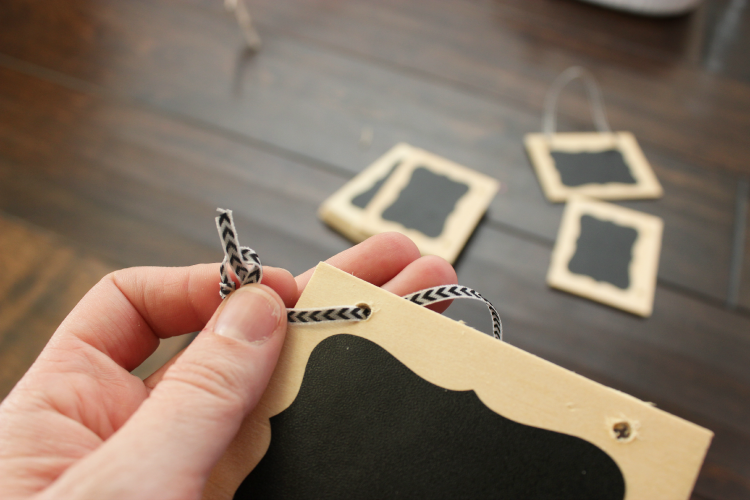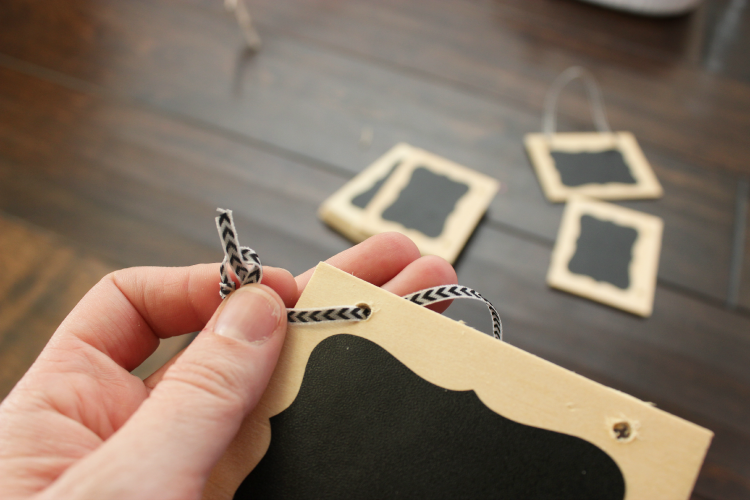 Set your small chalkboard signs aside while you work on the tree!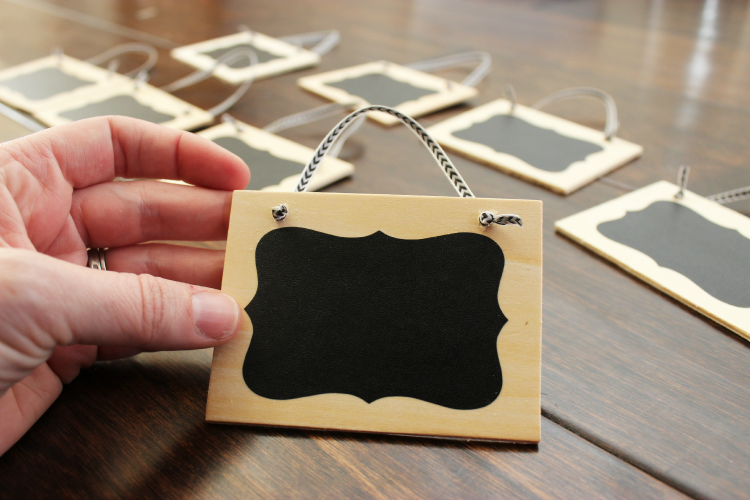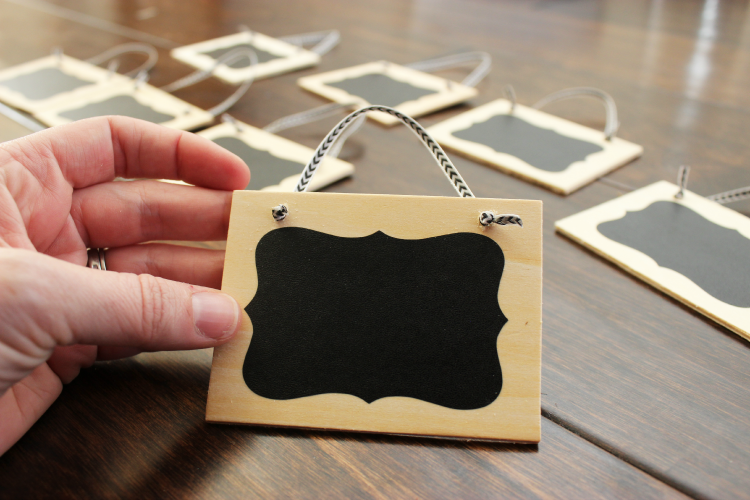 To create your tree, place your branches inside your vase and adjust to find the right place for each one. I tied mine together so that they wouldn't slide around.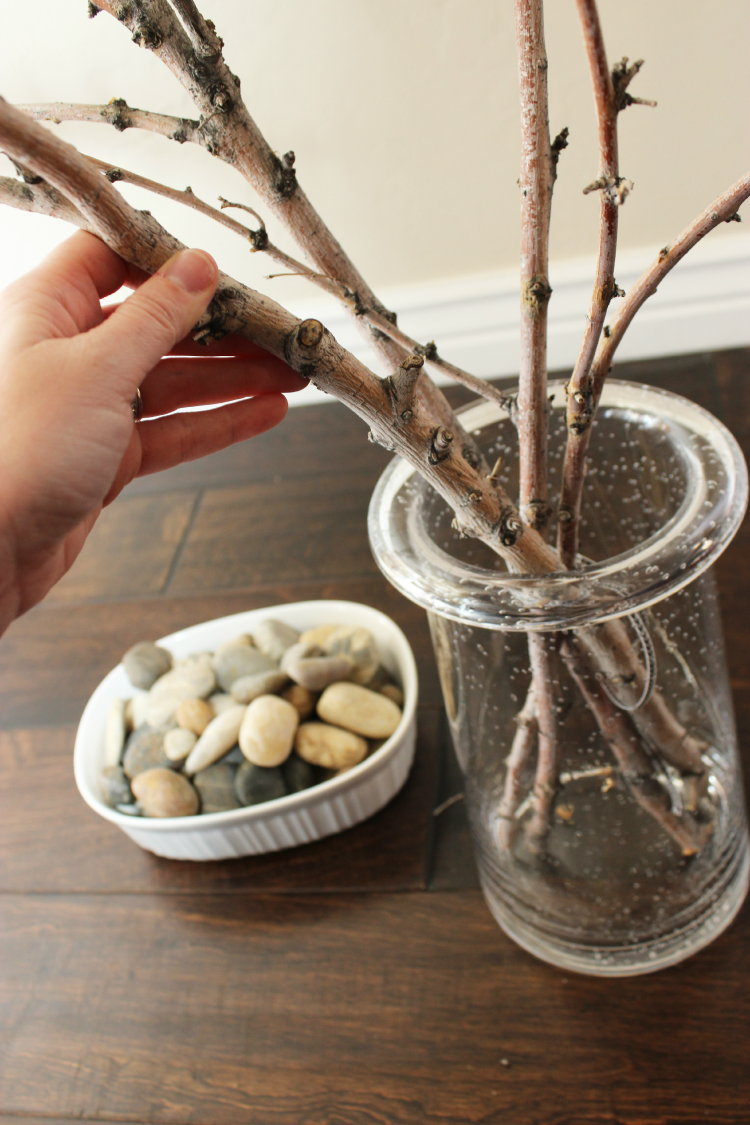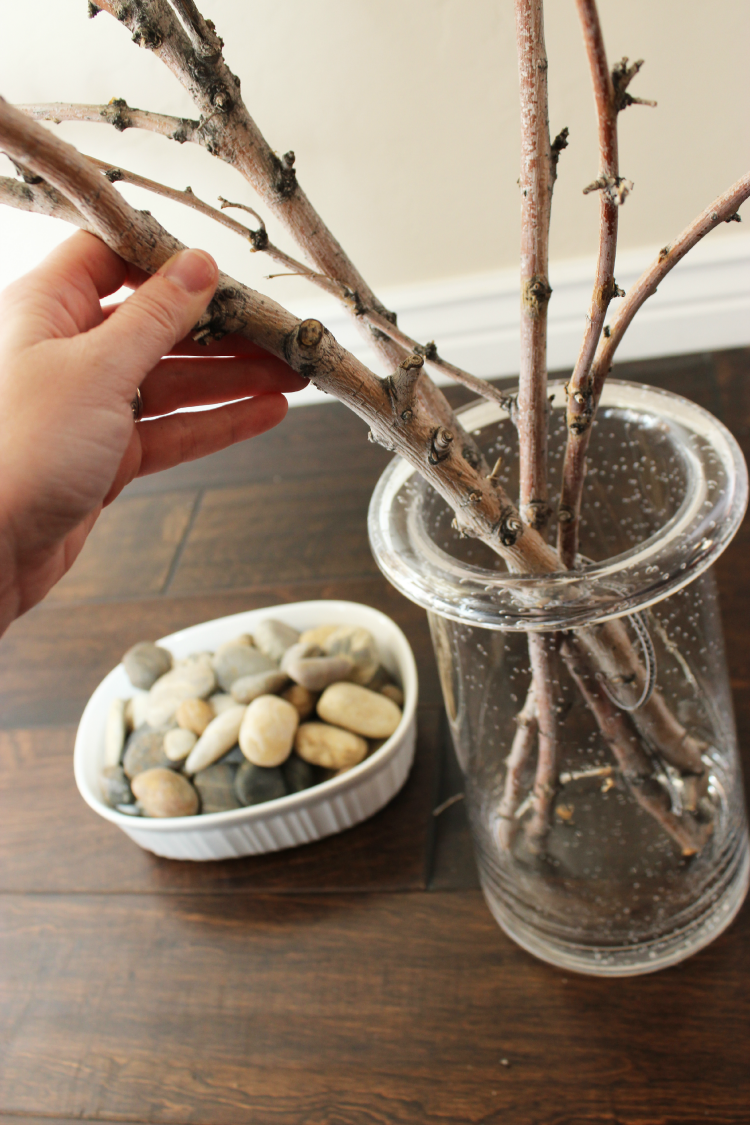 Next, place your rocks (or other vase filler) inside your vase and arrange so that they fill all of the gaps. If your filler is sturdy (like rocks) you can untie your branches and they should stay in place.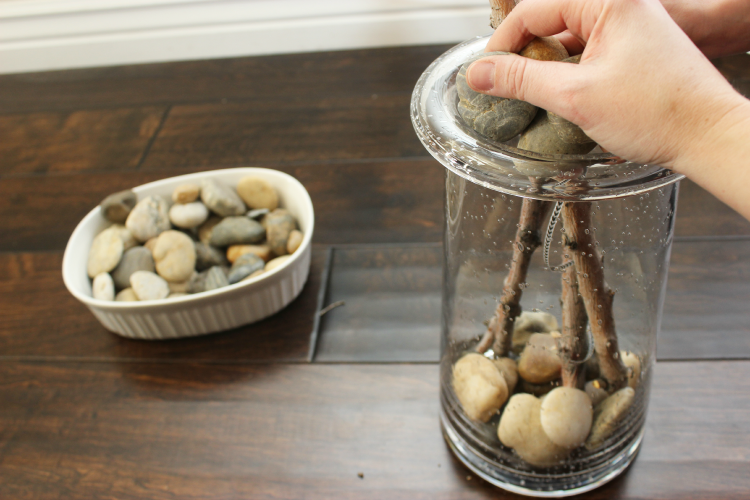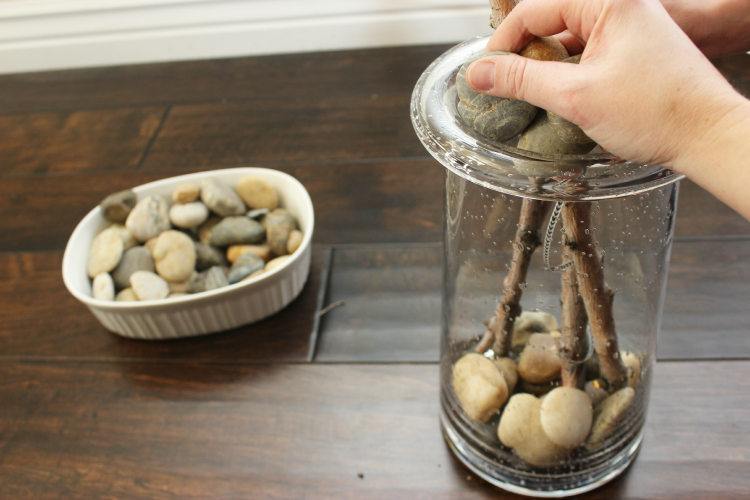 To complete your DIY Thanksgiving Tree, write what you are thankful for on each sign and hang on the branches of your tree. This is the perfect opportunity to get your kids involved and get creative! Kids will love coming up with things to write and place on the tree!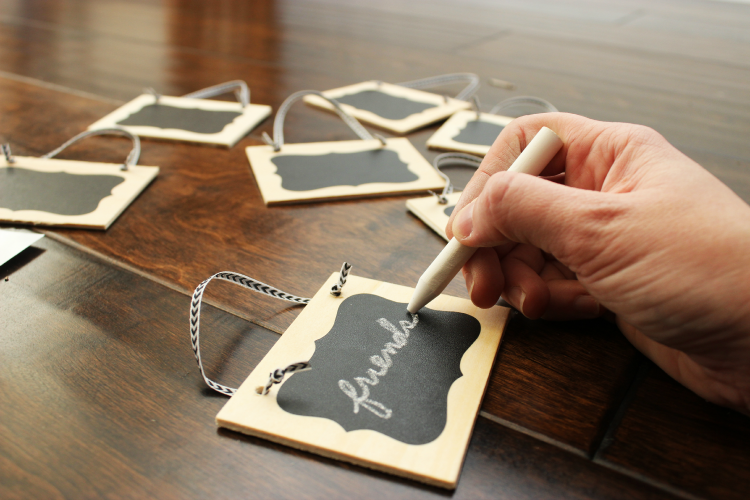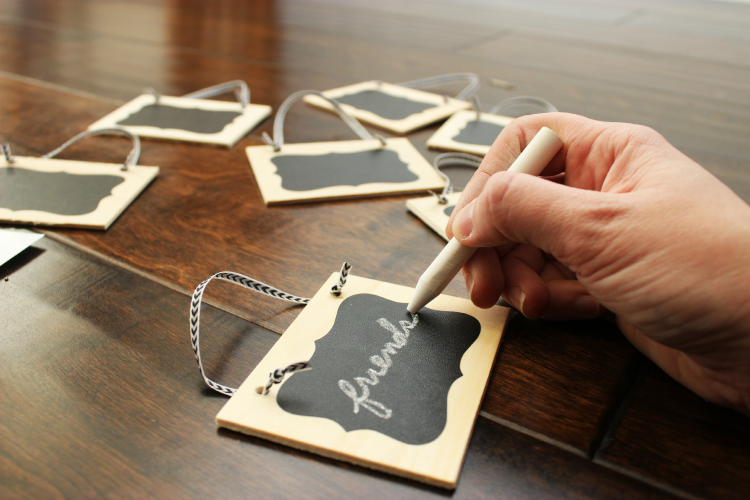 Place your DIY Thanksgiving Tree in a busy location of your house so you can see it often and be reminded of all that you should be grateful for!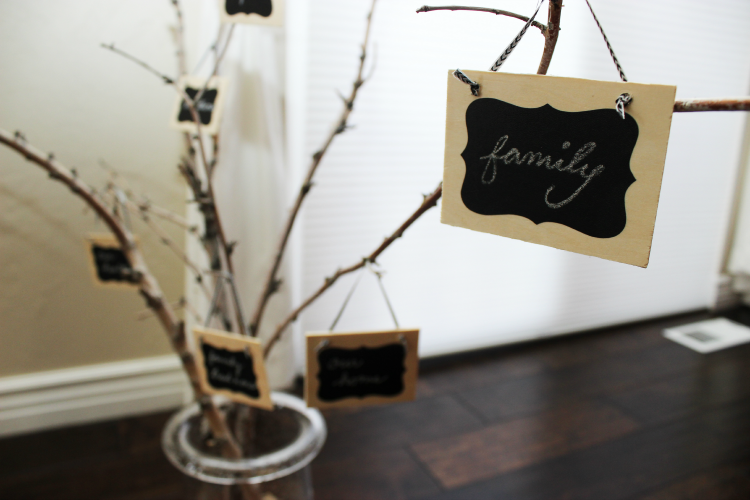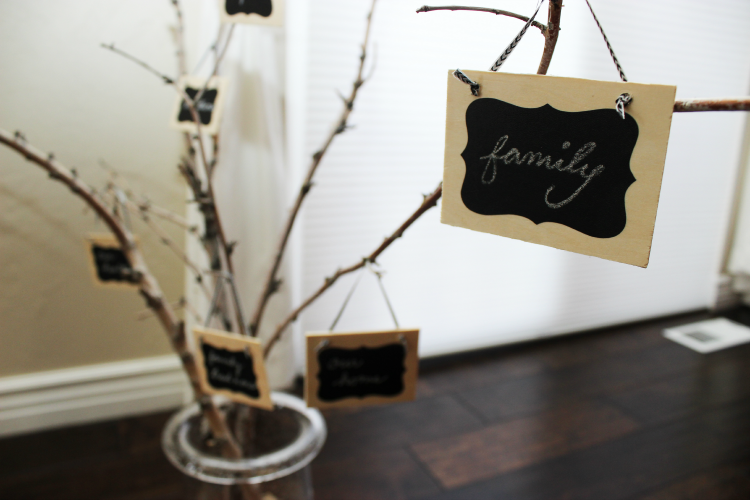 Let's all have an attitude of gratitude this Thanksgiving season!