This post may contain affiliate links which may give us a commission at no additional cost to you. As an Amazon Associate we earn from qualifying purchases.
I am one of those moms who can not resist a good birthday theme party. My son and daughter were born on April 9th and April 8th, therefore I have one birthday party to plan each year. I do feel a bit sorry that my children will have combined birthdays, but hey sharing is caring right? I'm always on the look out for easy party ideas.
My sons is super in to trains, bugs, and pirates. We did a train party and a bug party already, so this year, a pirate party it was!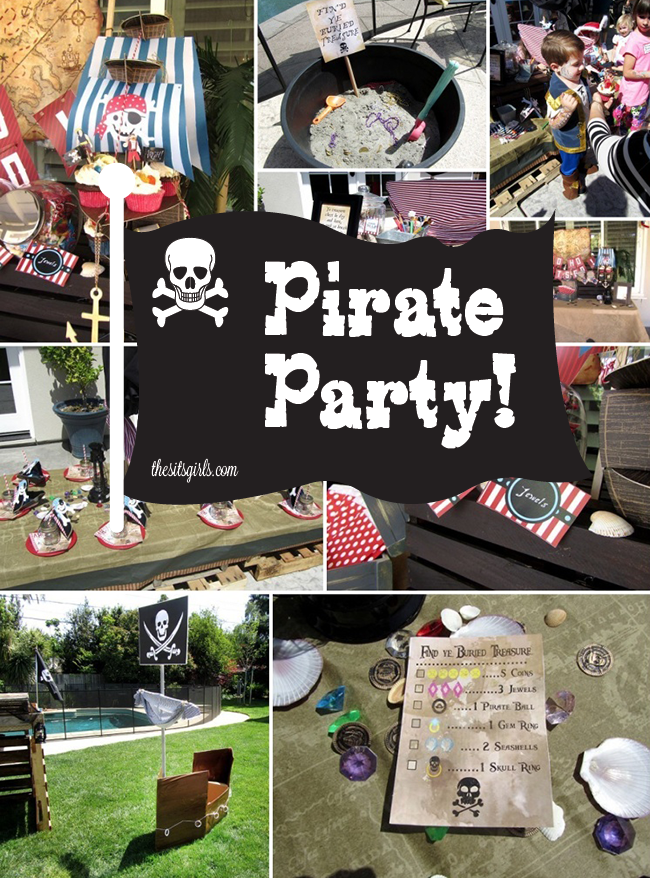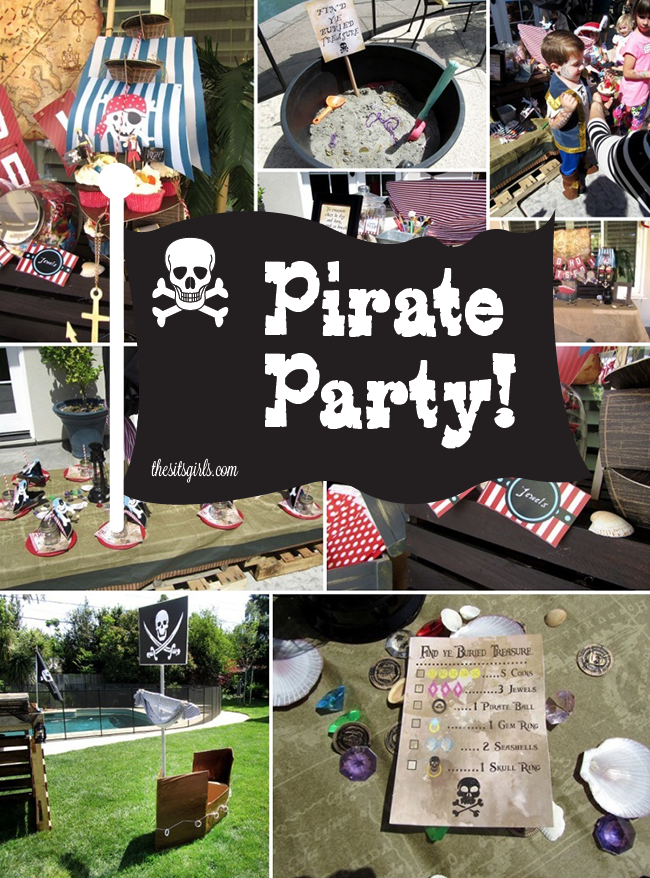 The Ultimate Pirate Party Ideas
Pirate parties are gender neutral, and really can take on many different creative facets! I told my husband, "This year I am just going to do a small family party." Well, even when we only invite siblings and cousins, we are already at 30 people, so I just accepted my fate, and went for a full blown Pirate Extravaganza!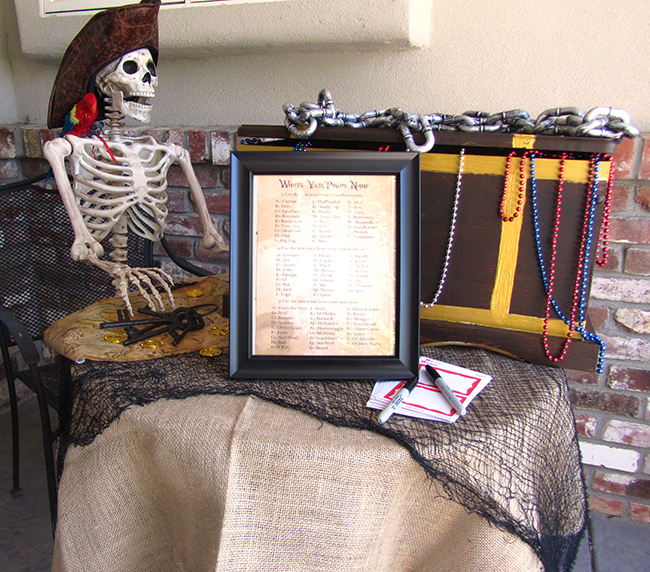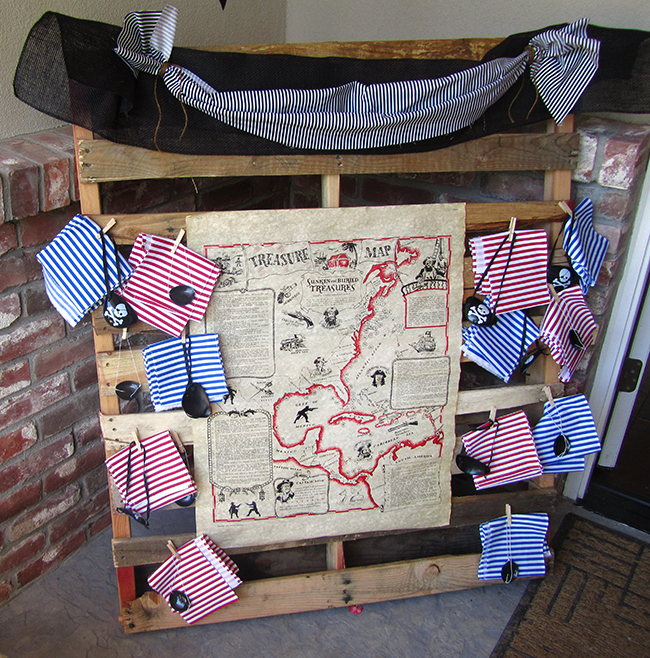 My key to party planning with kids is that I pick the theme about 9 months ahead, and really do everything bit by bit. I am a planner, and last minute things stress me out, so I buy all my decorations and supplies gradually. That way, when the week of the party hits, I just have baking and a few small crafts to deal with. There is a local moms facebook group in my city where women post items they want to sell. I posted that I was in need of beach décor or pirate stuff, and I scored a plastic skeleton, tons of seashells, 6 fishing nets, and eyepatches – for all $10!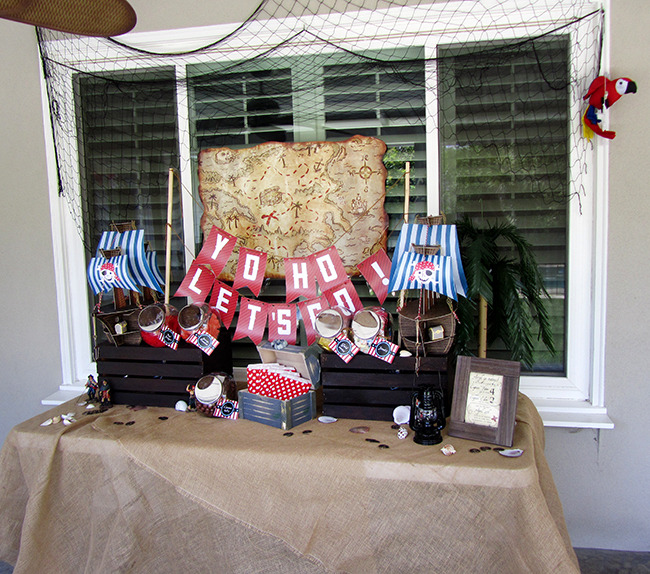 The pirate ship cupcake holders, fancy pirate banners, and napkins I bought of zuilily.com and was made by MeriMeri. I love their stuff, and if you check frequently you can often get it for 60% off! The little child's drink containers were also acquired from zuilily.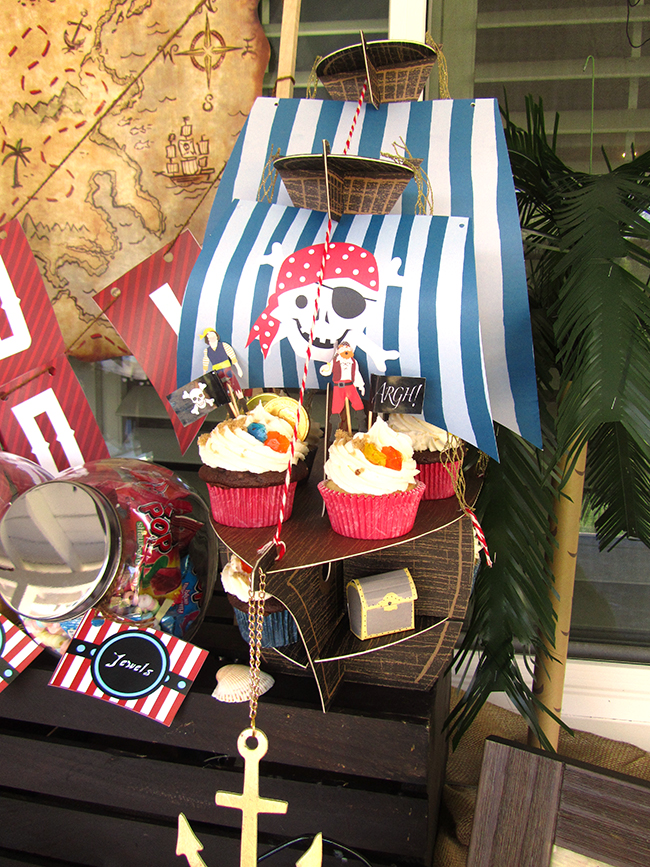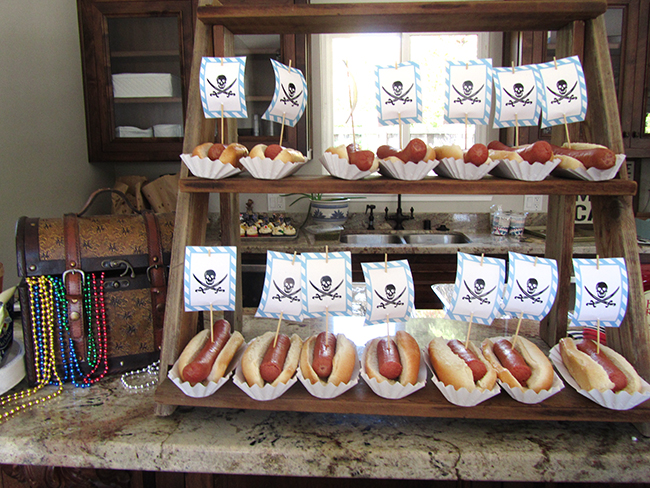 Our kids "table" was actually pallets stacked on top of each other. We had a number of toddlers, so keeping them close to the ground was much easier than dealing with tall chairs. I also think the pallets create a rustic ship look, so really it was a win-win in my book!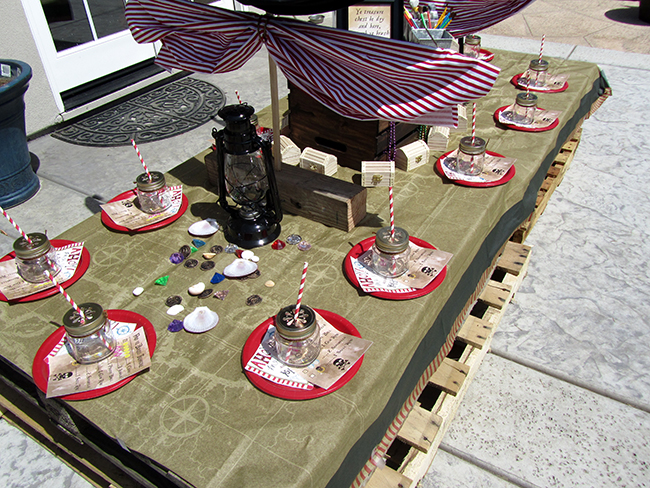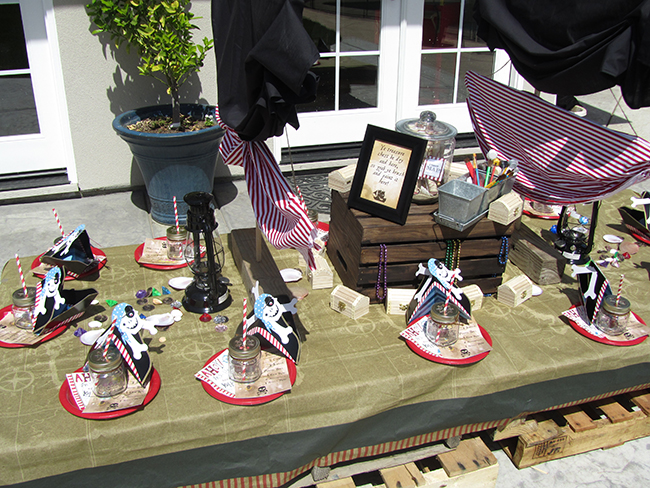 You can't have a pirate party without a pirate ship!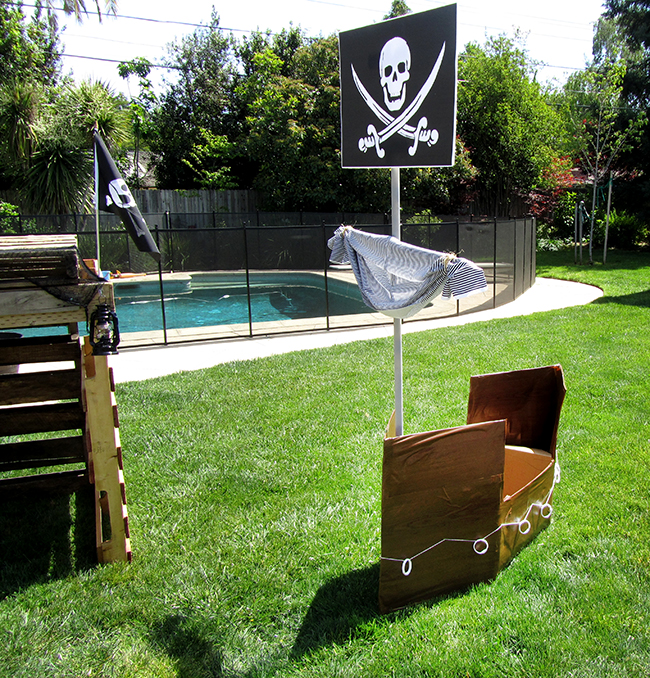 Our " Lost Boys Hideout" and cardboard box ship were DIY projects. The hideout is made of leftover pallets, and the ship was created with old Amazon boxes and contact paper from Dollar Tree! Together they cost about $10!
I am a huge believer of controlled chaos for kid's birthday parties. The best way to achieve this is to provide activities for the kids, rather than just allowing them to run amuck, and ruin the house you just finished cleaning for company! We had paint your treasure chest, dig for treasure, a candy bar, piñata, and face painting/balloon twisting.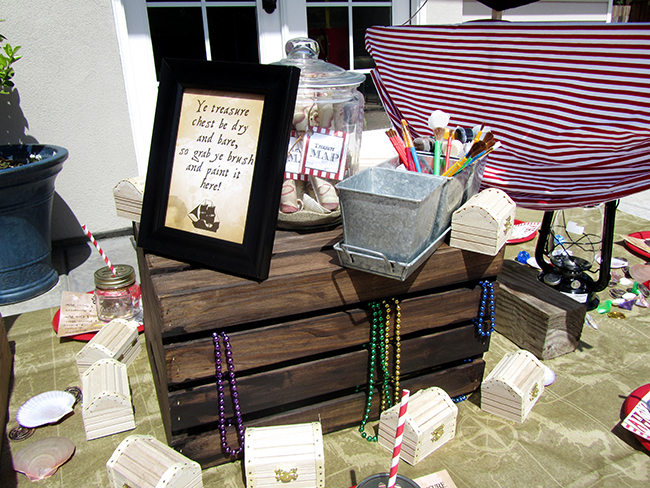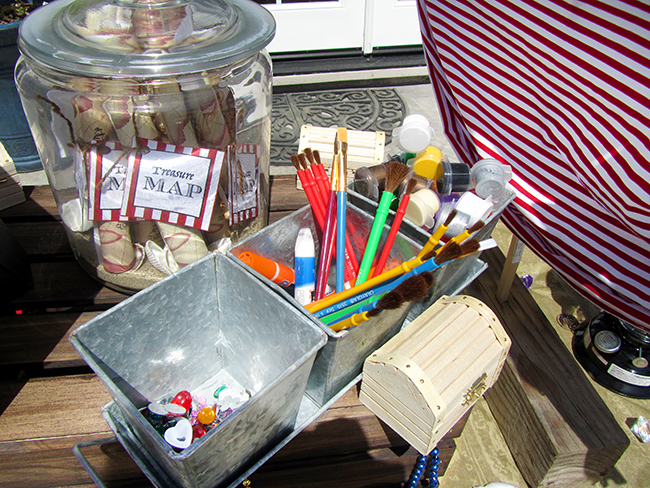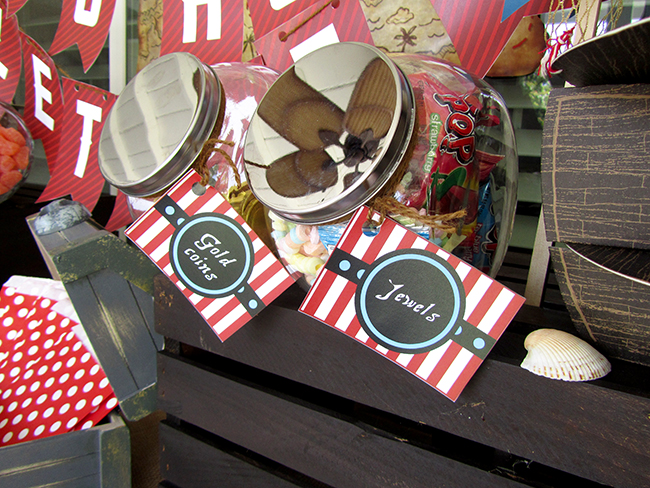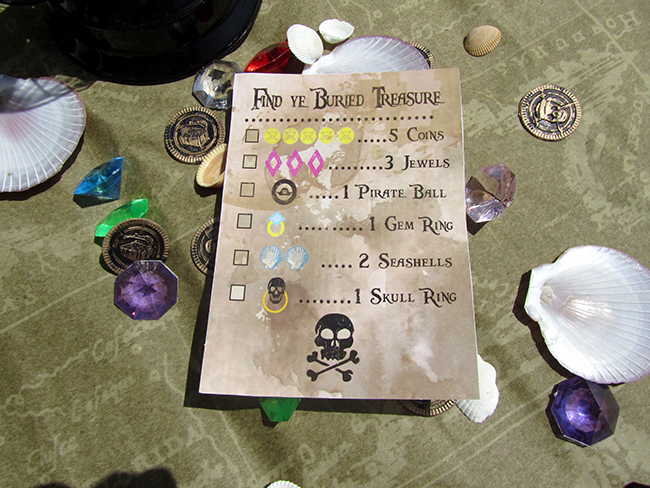 The kids were all so pleased, and so well behaved!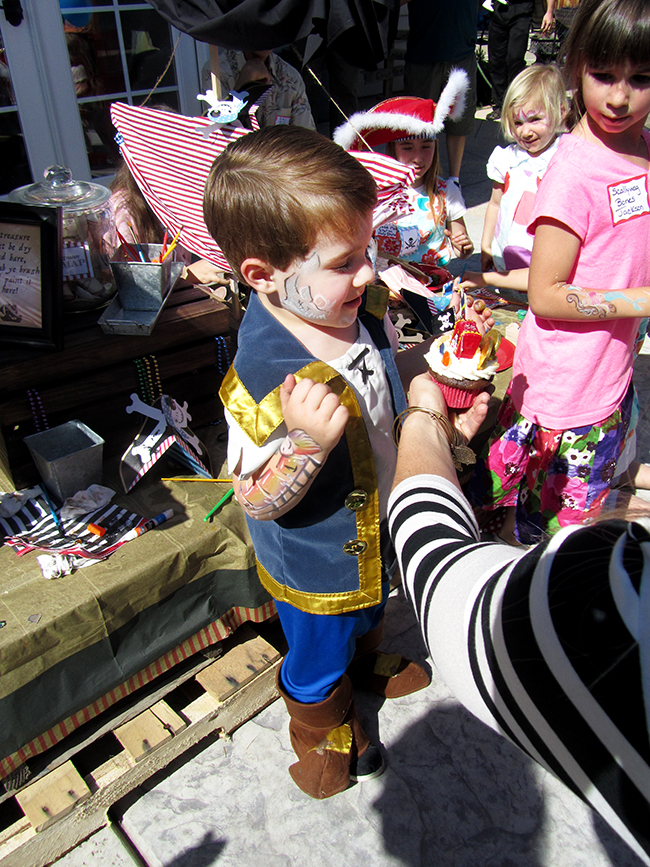 The party was a huge success, and and I loved it when was my son said, " Mom I just had the most awesome day!" The best part is, if you plan your pirate party décor carefully, you can reuse a lot of the pirate stuff… think Dr. Suess, Circus Party, Luau, or Halloween! I already have more party ideas swirling around in my mind!