This post may contain affiliate links which may give us a commission at no additional cost to you. As an Amazon Associate we earn from qualifying purchases.
This summer, whip up this clever little DIY with your children to create a special tank top that can be worn with pride. This DIY Tie Dye Sharpie Tank project is perfect for all ages; I did this with all five of my kids who range in age from two to eleven. They all enjoyed creating and watching their designs form during the process.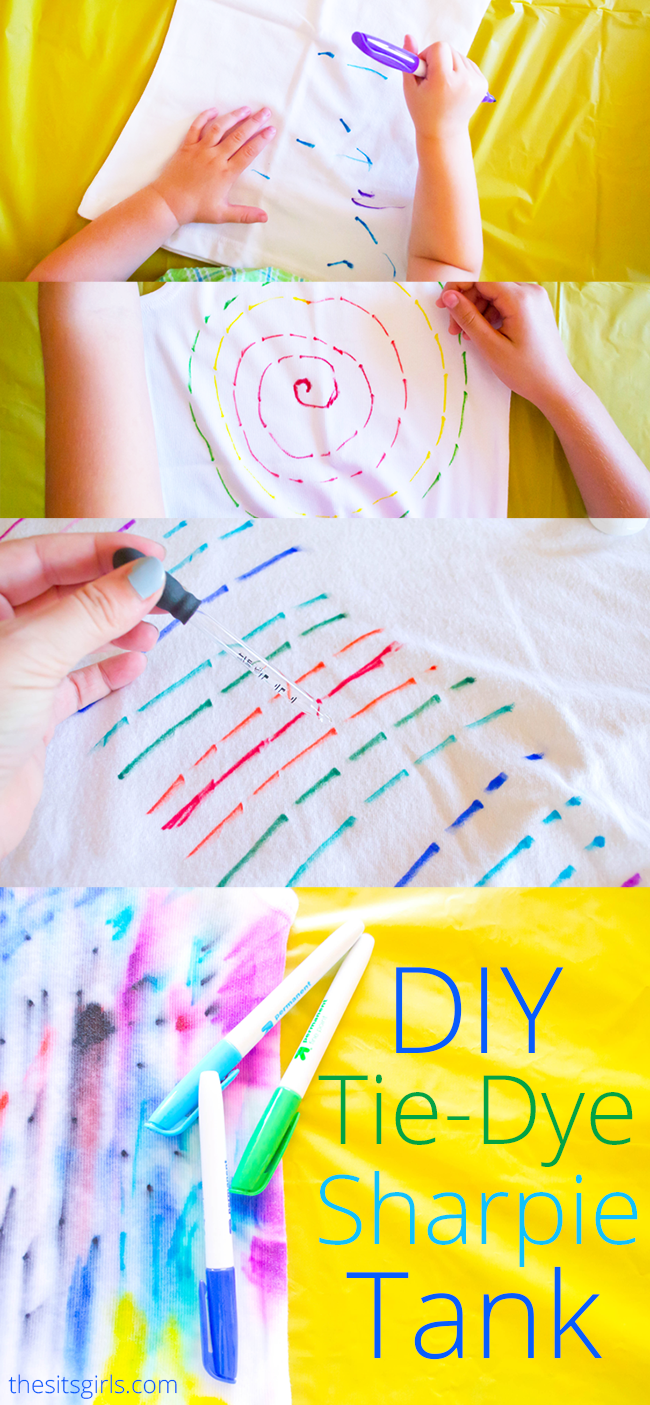 Tie Dye Sharpie Tanks
Supplies:
Plain white tank top
Package of Sharpies
Rubbing alcohol
To start, lay out your tank top on a flat, protected surface.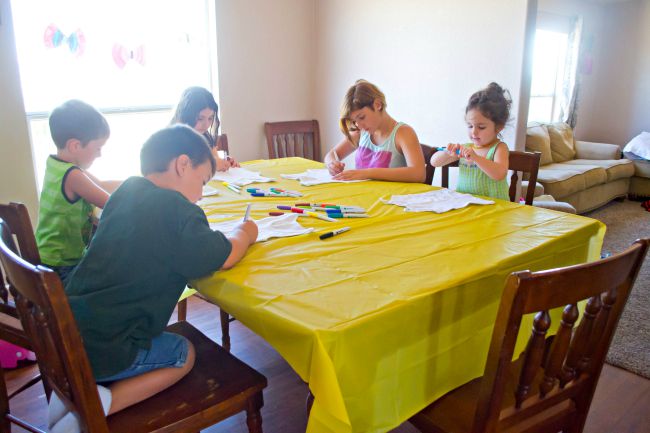 Gather your Sharpies and create a design, keeping in mind that whatever you draw will smear.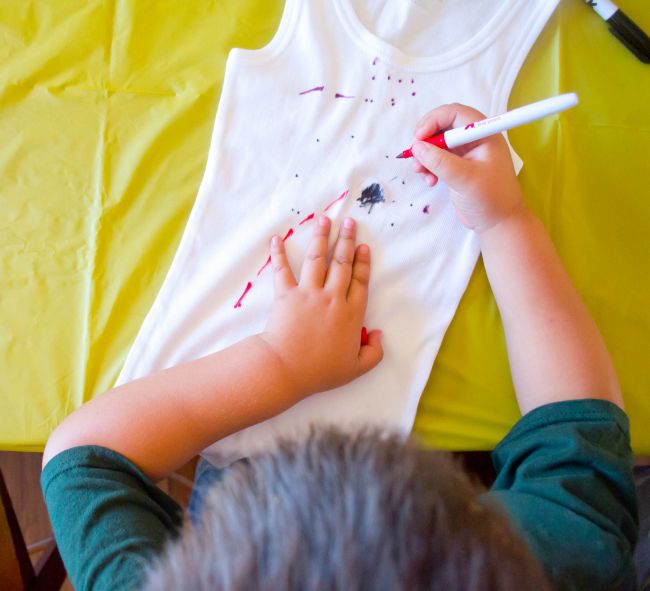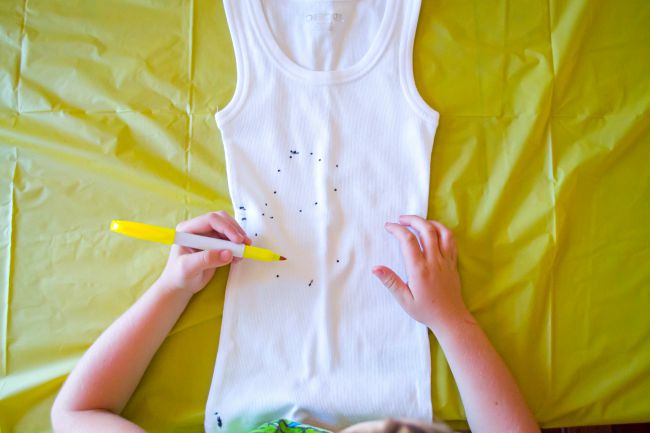 We found that scattered dots and lines created the most natural tie dyed look.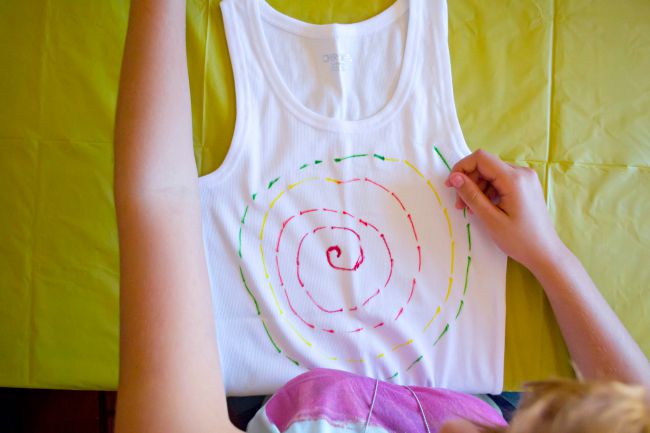 Once you're done with your design, be sure it's flat (and your surface is protected) and squeeze the alcohol directly on to the tank.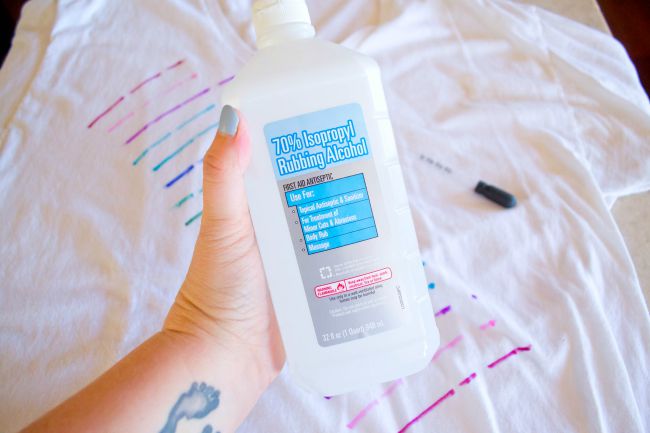 Coat the entire tank completely. You can also stretch the tank over a baking sheet for even more smearing of the ink, but this easy method worked just fine for us.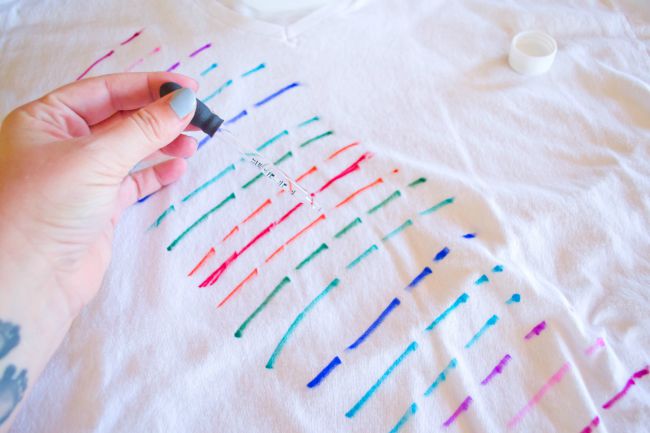 Flip it over and coat it again.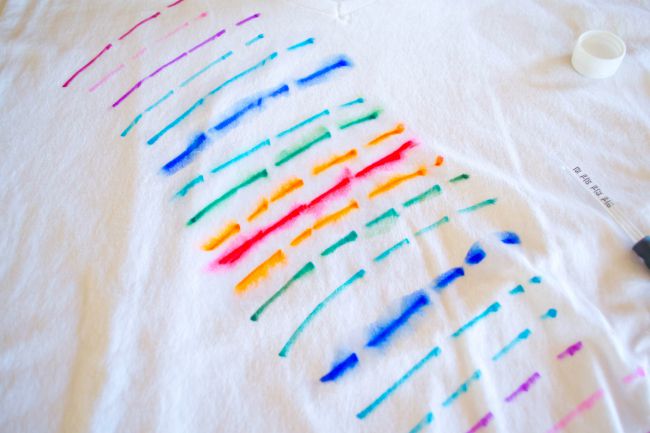 Allow to dry for at least 24 hours.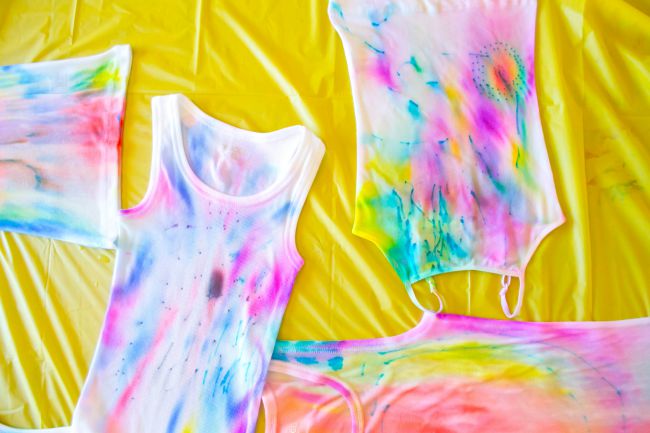 This activity can be a great way to allow your kids artistic freedom. Since it's going to be smeared by the alcohol, their imaginations can run wild.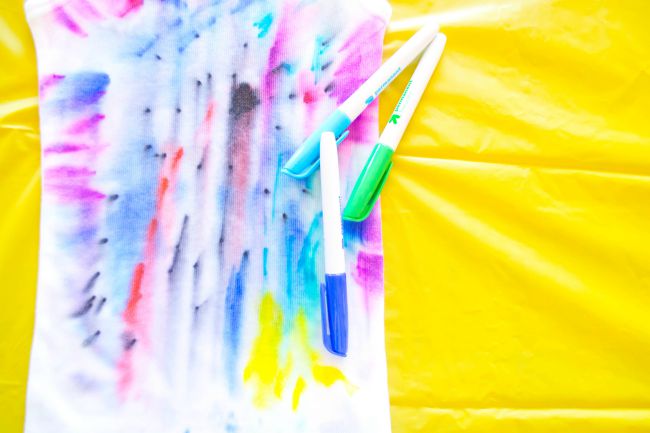 There is no right or wrong way to create your designs and the fun is in seeing the unexpected results.
Want to have more DIY fun with Sharpies?
Here's our DIY Sharpie Mug tutorial with special tricks to make your design last.