This post may contain affiliate links which may give us a commission at no additional cost to you. As an Amazon Associate we earn from qualifying purchases.
I throw a TON of parties. With a big family it is almost inevitable that we have at least one bridal shower, baby shower, birthday, or some sort of celebration every month. I like to have a "wow" factor for every party I throw. That takes many different forms, but it is usually some part of large display to create a big visual impact. A few of my favorites are these hanging flower balls, giant paper bag stars, giant paper flowers, and popsicle stick snowflakes. However, these Tissue Paper Flower Puffs are my new favorite decoration! You can customize them by doing different colors to match your theme, or use my colors for a fun Cinco de Mayo flair!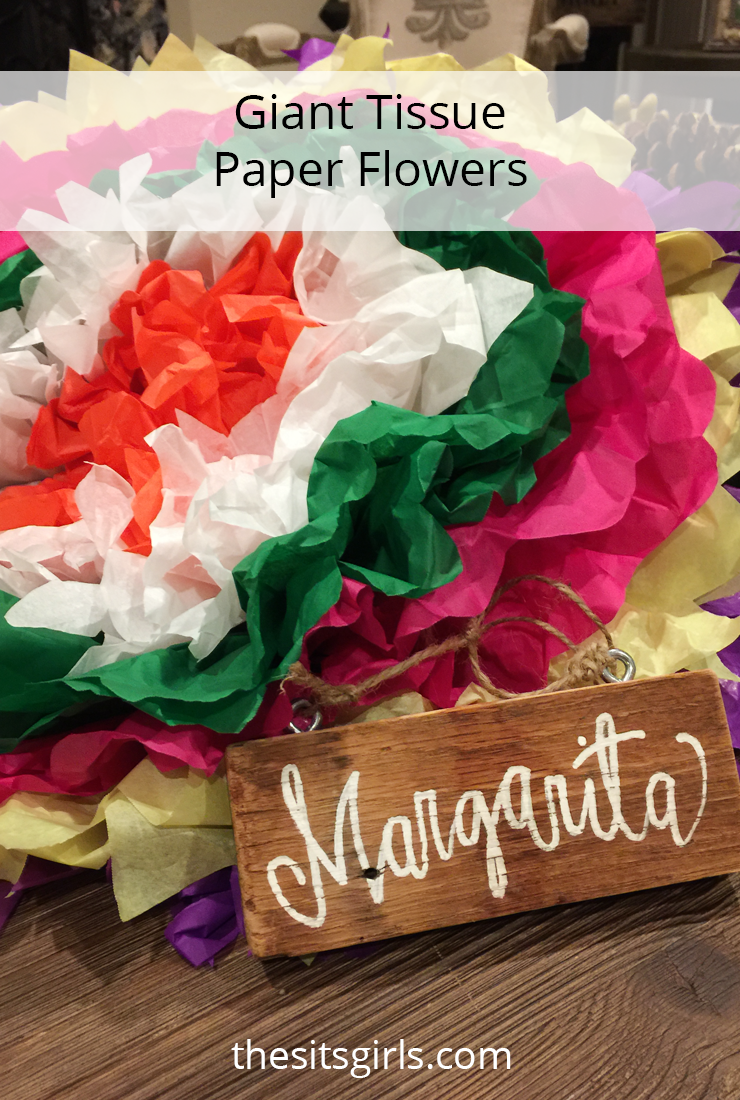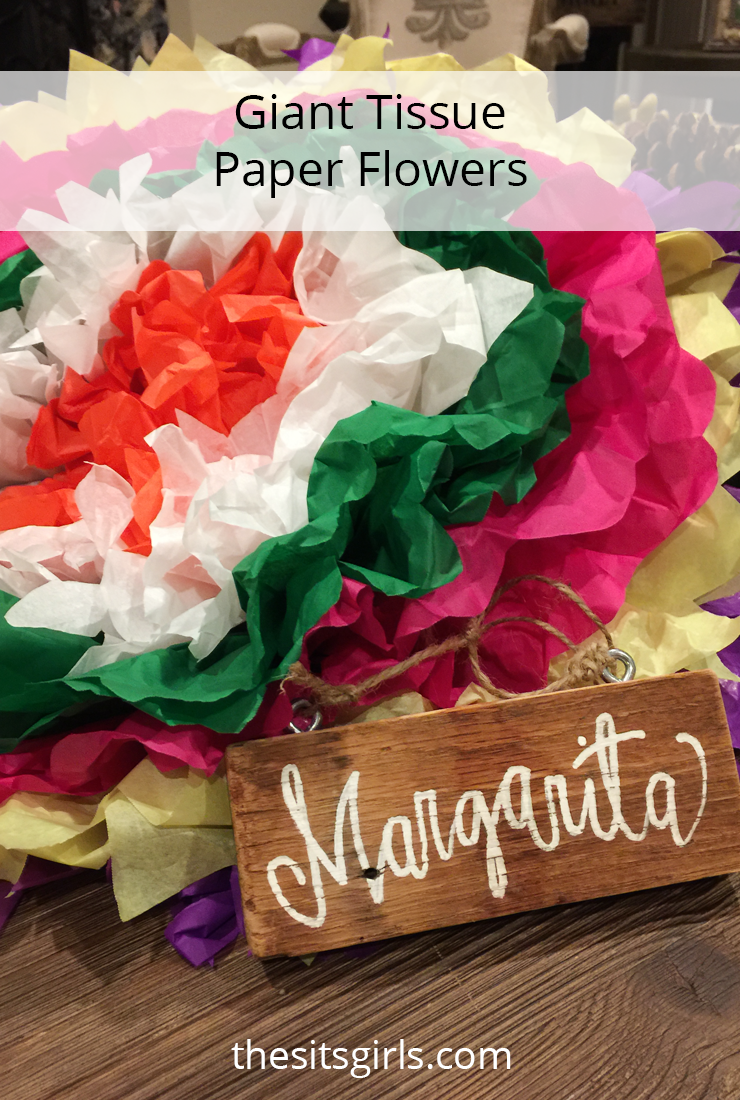 Tissue Paper Flower Puffs
Tissue Paper Flower Puff Supplies:
How To Make Tissue Paper Flower Puffs
The beauty of these Tissue Paper Flowers is that you don't need a lot of supplies! I used extra large tissue paper because I wanted extra large flowers, but you can use smaller tissue paper, too, or vary the sizes.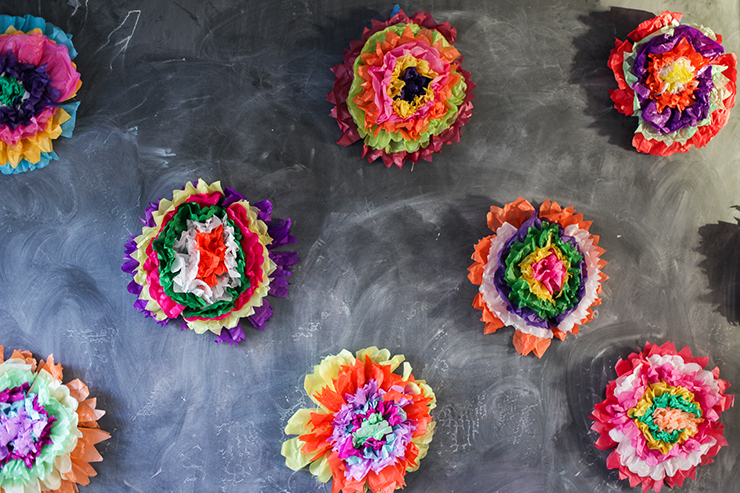 Step 1: Begin by choosing 6 different colors. You will need 3 pieces of tissue paper for each color. Fold each color accordion style.
Step 2: Line all of your folded tissue paper strips up, and cut off the edges of each one to make each strip a little shorter than the previous one. Size them so they are larger to smaller.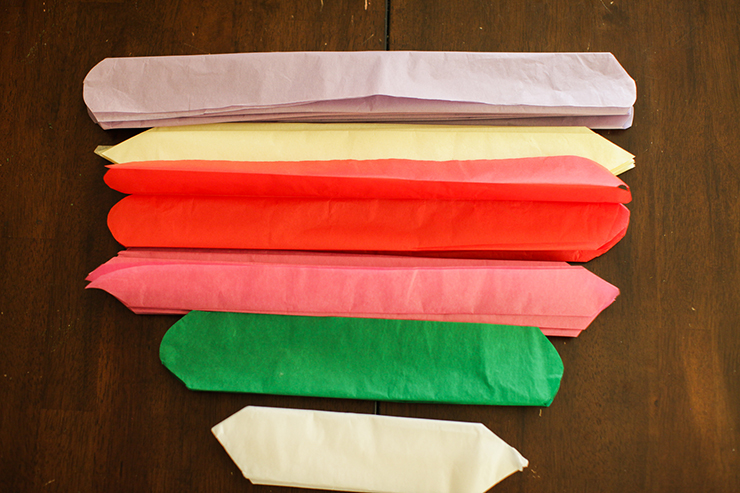 Step 3: Now you are going to cut the tips off of each strip. I did mine varying shapes. If the first tip is pointed, then the next color I rounded the tip. Make sure that you do both tips.
Step 4: Use your scissors to cut about an inch deep into each fold of each color. This does not need to be exact, it gives it a more flowered feathery look. You can also skip this step if you want something more structured.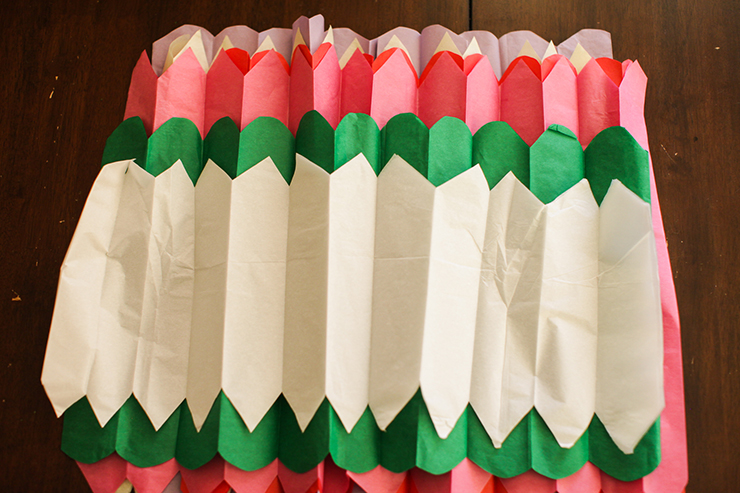 Step 5: Take the largest tissue paper color and stretch it all the way out. Repeat the process by stretching each strip out and stack them from longest to shortest on top of each other. Once they are all stacked, you will fold the entire stack accordion style.
Step 6: Once they are totally folded, pinch it in the middle and tie it with string.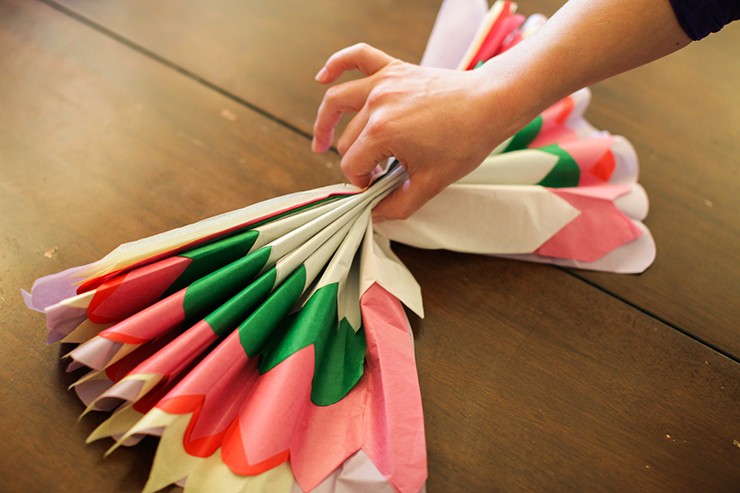 TIP: Do not tie it TOO TIGHTLY. You want a little wiggle room to prevent tearing when you fluff the flowers.
Step 6: Working with the top layer, gently separate the tissue and fluff it towards the middle of the string.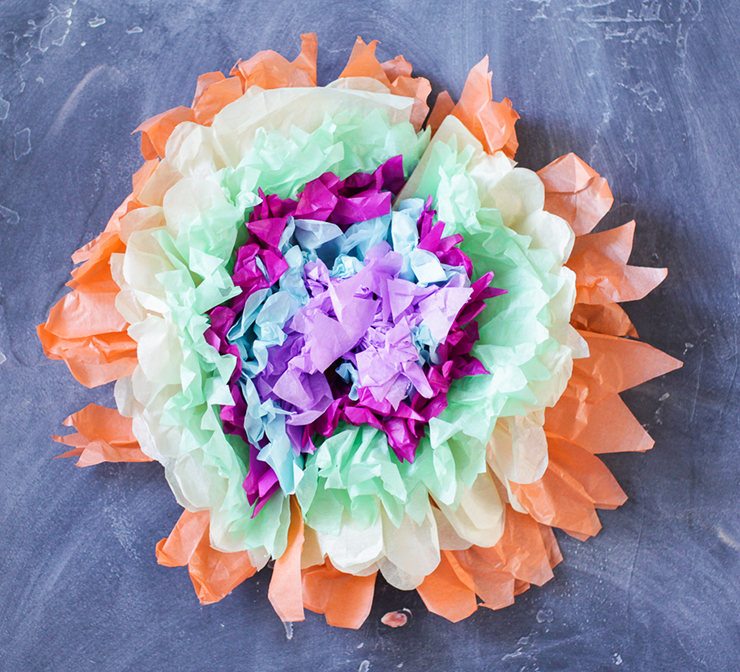 Once you are done fluffing you can do what you please with the flowers! I hung them up on a wall for drama, and also created an arch with them!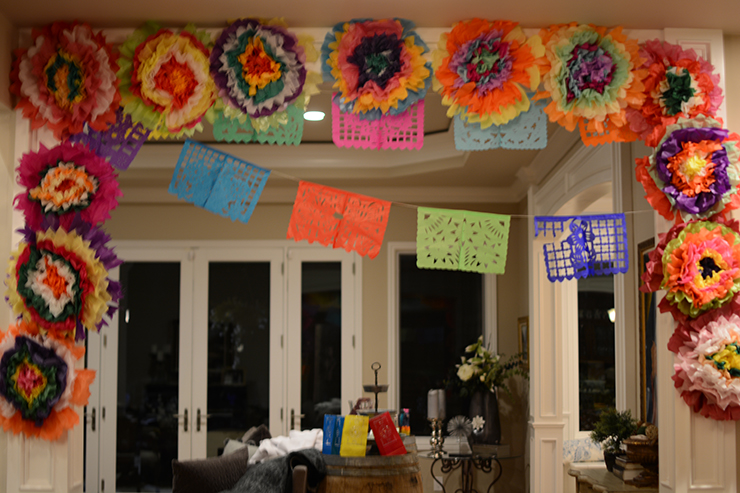 These flowers are perfect for a Cinco de Mayo party!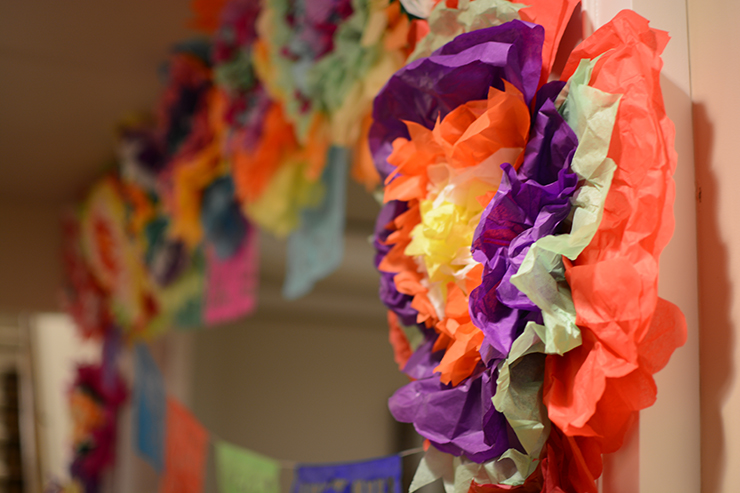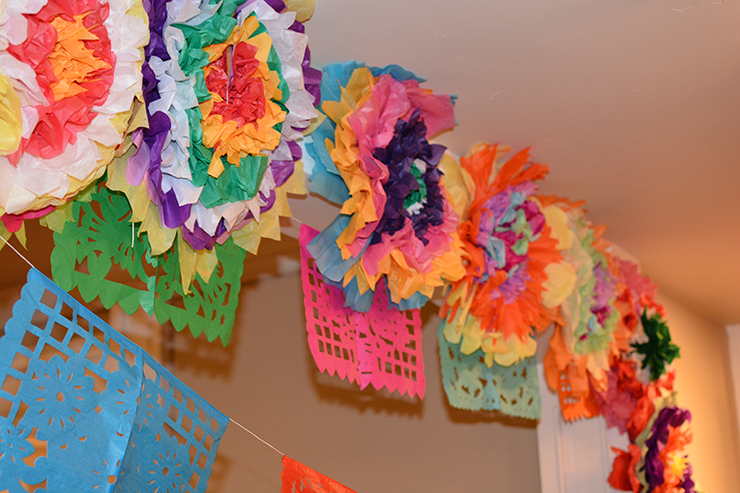 Each flower takes under 5 minutes to make. You can do monochromatic tissue paper colors, too, for a baby shower or a wedding! For $9 I made 15 tissue flowers! You can not beat that price for party decor.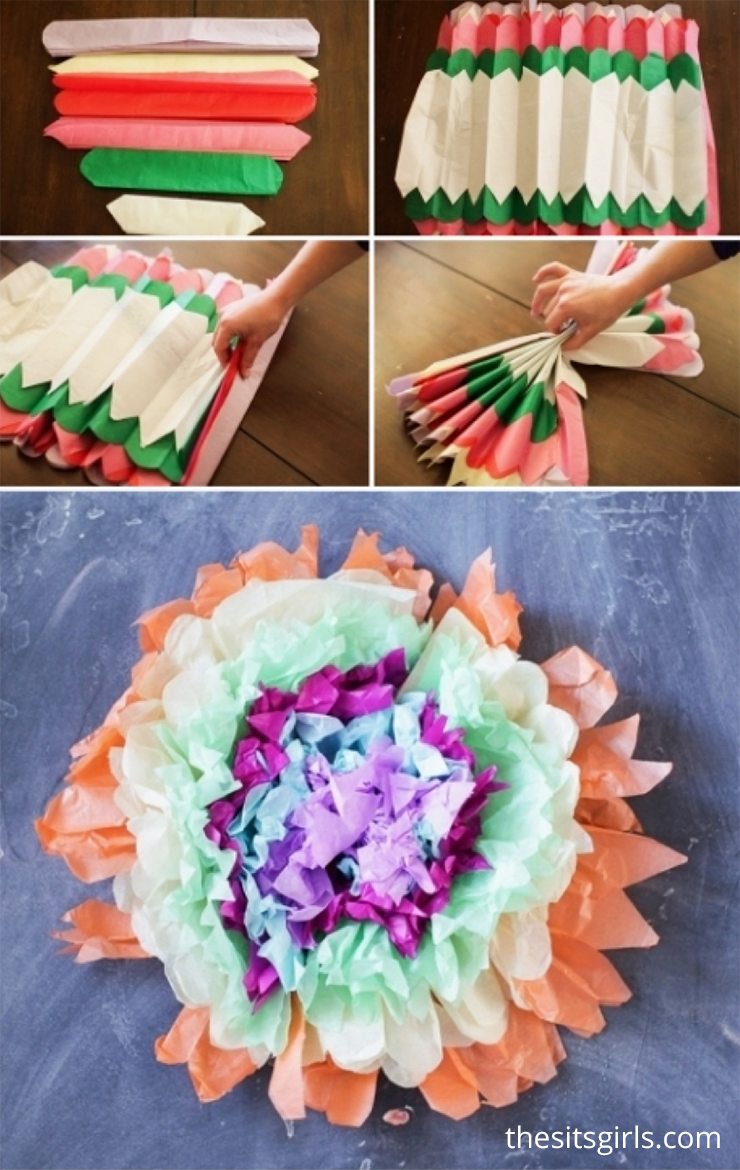 Amazing, right? Now check out how to DIY Giant Paper Flowers here!