This post may contain affiliate links which may give us a commission at no additional cost to you. As an Amazon Associate we earn from qualifying purchases.
I love the look of a homemade costume, I think that it is the extra ounce of love that goes in to it when it is made that makes a difference. You feel accomplished when you have finished, and I love knowing that nobody else has the exact same thing. This Toy Army Man Costume fits all of that criteria and is the perfect costume for any little boy!
Making DIY Halloween costumes can be a troublesome and time consuming task, but it doesn't have to be. The best kind of costume is one that costs under $10 and can be made in about 20 minutes.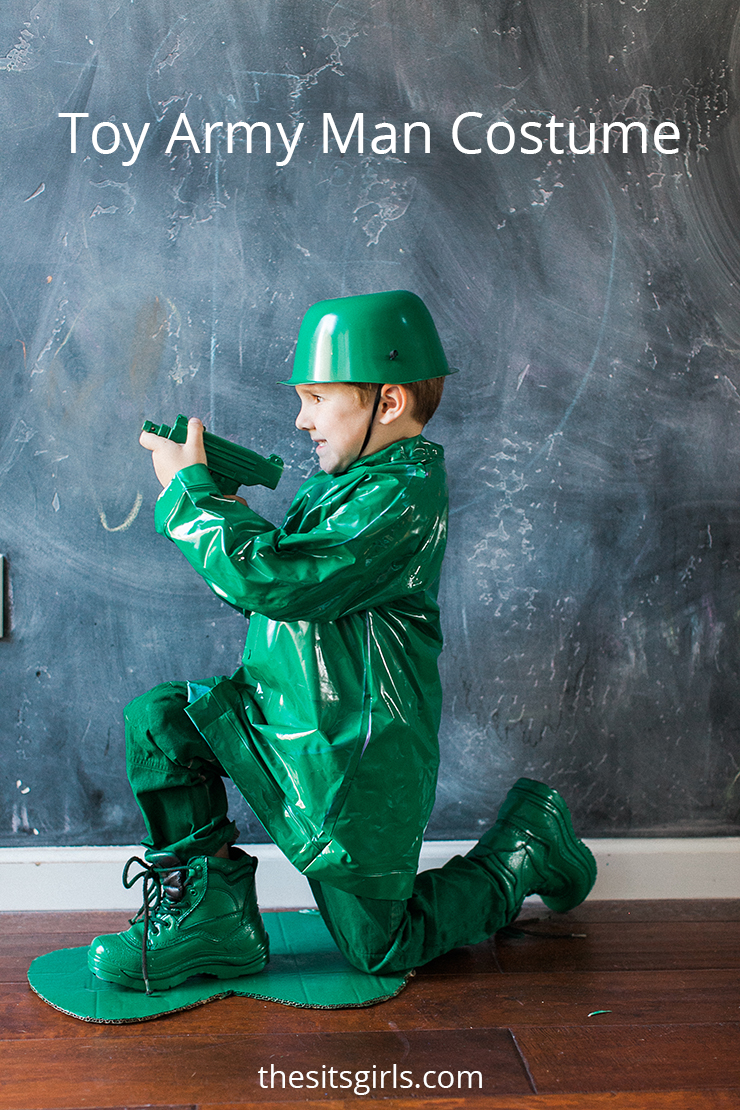 Toy Army Man Costume
Materials:
2 Bottles of Green Spray Paint (I used Candy Apply Green)
Old rain coat
Dollar Store binocular, gun, army hat (sometimes they have a vest, which would be a cool addition)
Boots and Pants (I bought mine from a thrift store)
Cardboard
Scissors
The steps to make this toy army man costume are very few. You might want to leave yourself a couple of days to spray paint, so the clothes can dry in between layers, but other than that, there is really minimal effort involved!
I hit the jackpot on clothes at the thrift store and found pants, a rain jacket, and boots that would work the first time I went. The best part about this is that is really does not matter if the fit perfectly or how they look. Your child will be wearing them for one night, so as long as they are comfy and he can walk in the boots you are good to go. I used about 4 coats of spray paint to completely cover everything.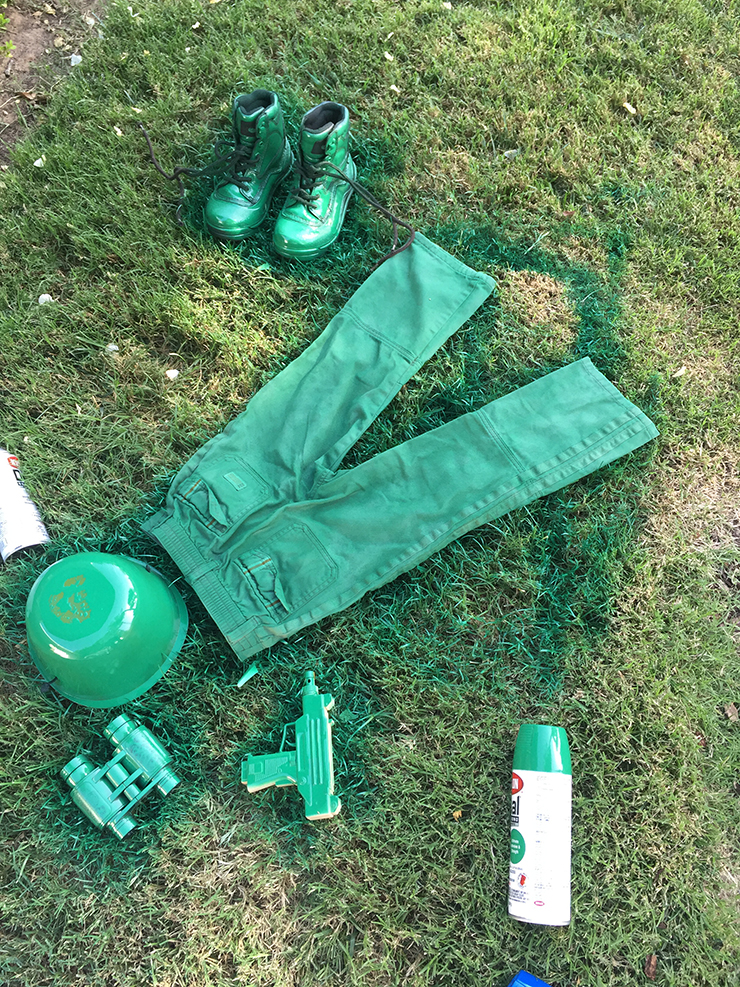 As you can see my pants had prints and embroidery on them and they worked just fine!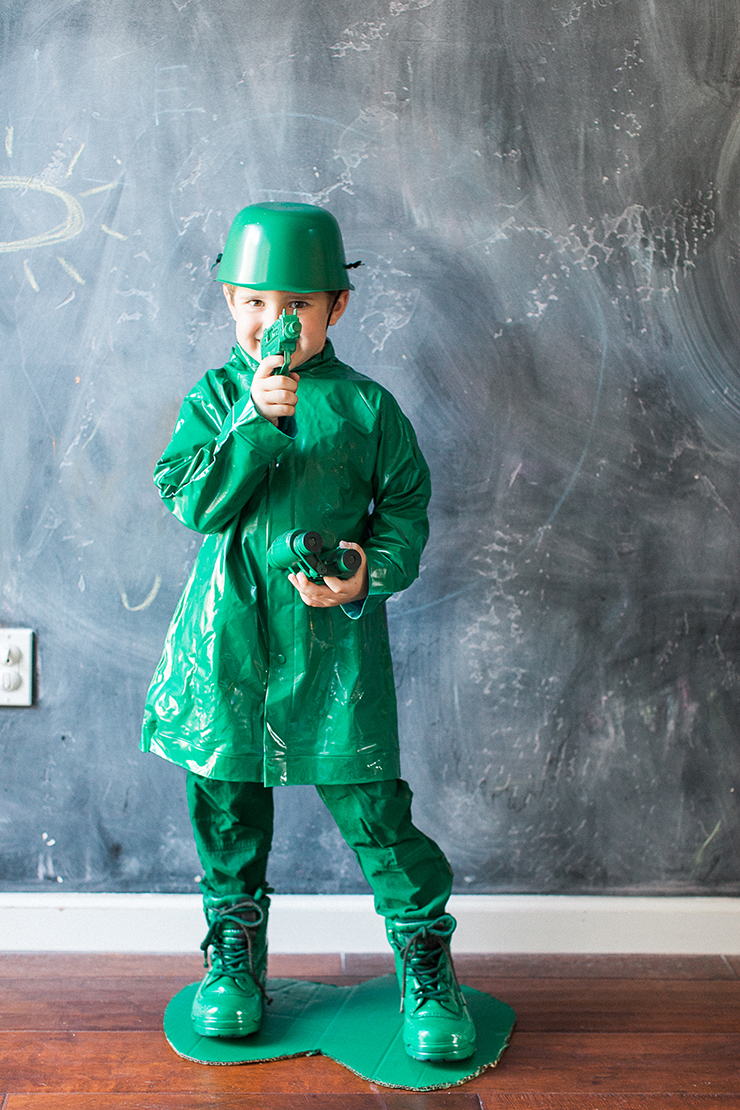 The most labor intensive part of this costume was cutting a piece of cardboard! Seriously people this costume is TOO EASY to make, and you will get TONS of compliments. I shaped the cardboard like the toy army men. My son can easily carry the cardboard and do several different poses on it.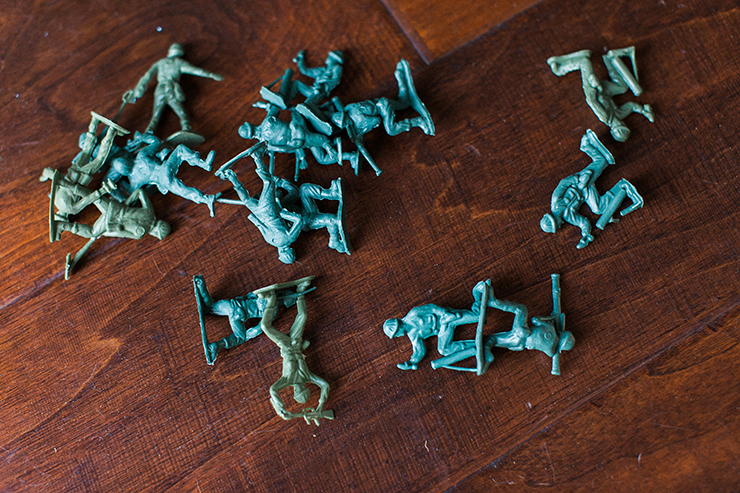 The cutest part was after wearing the costume my son set up an entire display of army men. He thought it was cool that he looked just like them! These tiny plastic toys are timeless and often get passed down through the generations. The older neighborhood men got a kick out of the costume and recalled playing with their army men figures, too!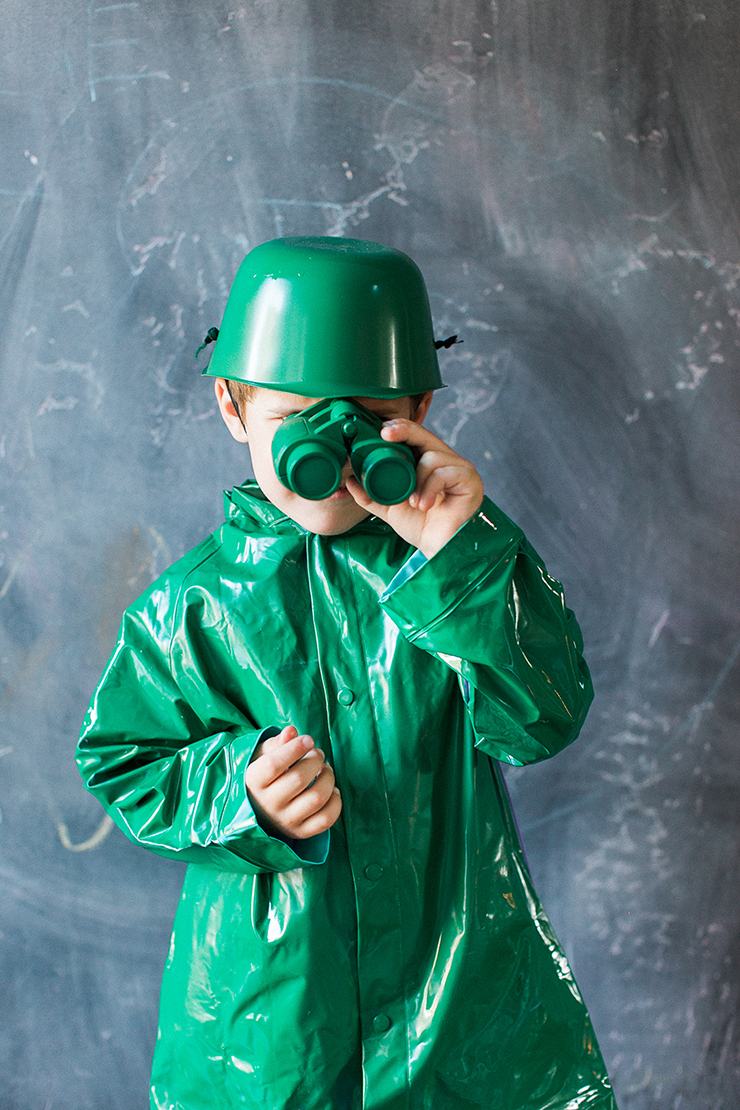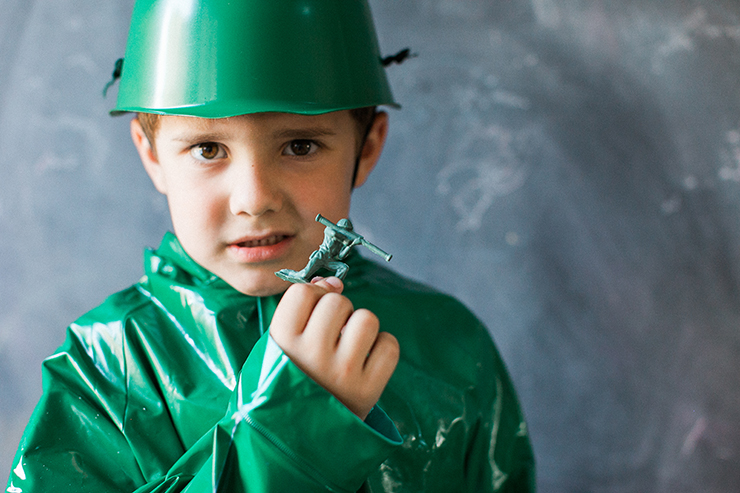 Check out all of our other fun Halloween Ideas here!
Including our Rosie the Riveter and Uncle Sam costumes. Too cute.