This post may contain affiliate links which may give us a commission at no additional cost to you. As an Amazon Associate we earn from qualifying purchases.
I love to decorate my porch for Halloween. My kids love it, as well — the spookier the better. We have a long walkway to get to our front door, so I am always trying do something fun and dramatic. Here is where trash bags enter the picture. They are actually a fantastic thing to use for Halloween decor! Using a simple pair of scissors, you can transform them into fabulous spider webs! Trash Bag Spider Webs are a fun and simple way to add major Halloween flare to your house!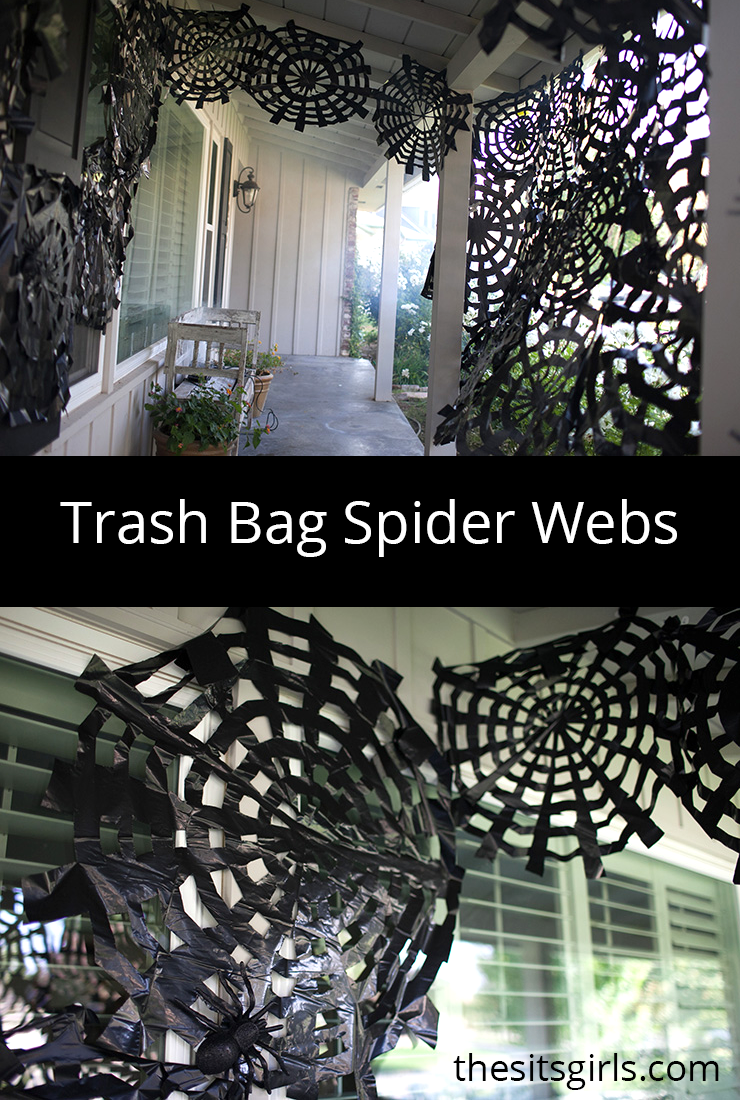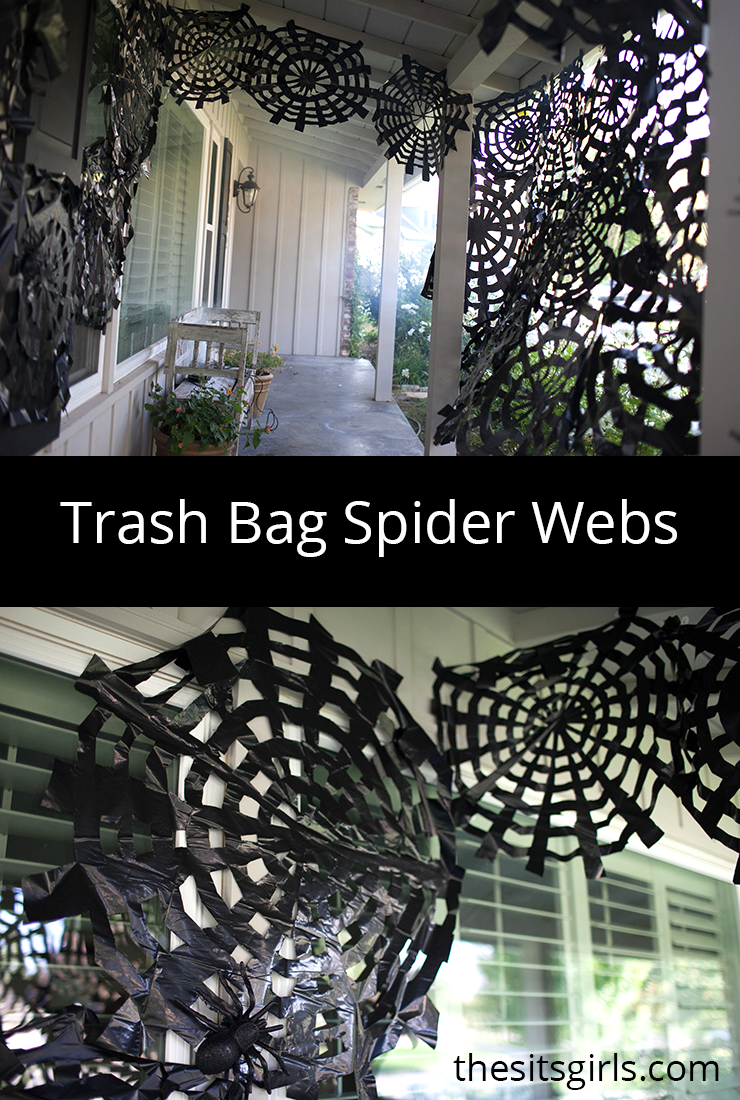 Trash Bag Spider Webs
When I first decided to make trash bag spider webs, I knew I should invest in heavy duty trash bags. A thick bag is beneficial, because it cuts easier and will also hold up better when you hang them. I ended up buying two sizes of bags to vary the size of my spider webs. I used 30 gallon and 40 gallon trash bags, but you could use bigger or smaller depending on the look you want.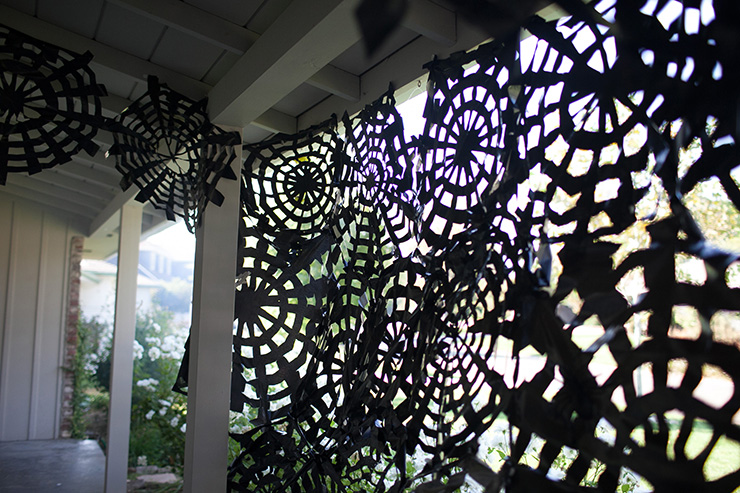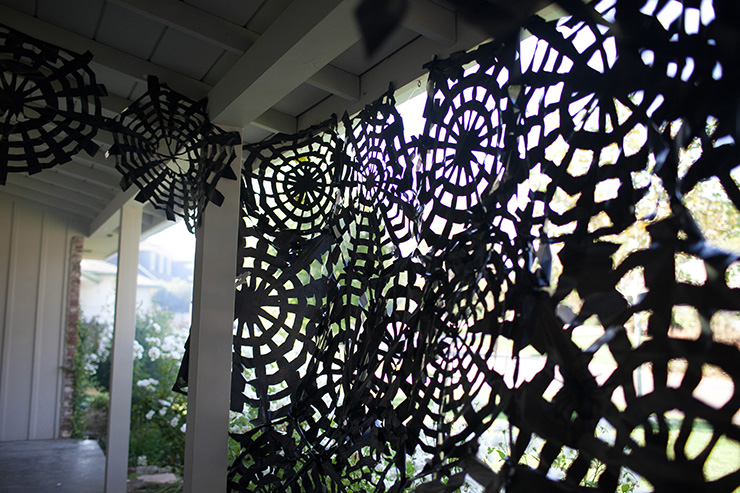 Step 1: Cut the edges off all four sides of the trash bag. They do not need to be cut perfectly — you are cutting the edges to separate the bags seams.
Step 2: Fold one corner of the bag over to the corner on the other side so it forms a big triangle. You will have an extra portion that is not a part of the triangle shape. Cut it off. You should now have a perfect triangle.
Step 3: Fold your triangle in half. Fold it in half again.
Step 4: Take the middle piece with the folded edge and fold it towards the center of the long straight edge. Now you are ready to cut!
If you feel a little lost, don't worry! We made a video so you can see all of the folds.
Trash Bag Spiderwebs Video Tutorial
Step 5: Beginning at the tip of the folded section you will cut up and out towards the sides. Think of cutting a spine like shape. The bag will begin to look like a rib cage after a few cuts. Move up about an inch and cut a rectangle out to continue the pattern.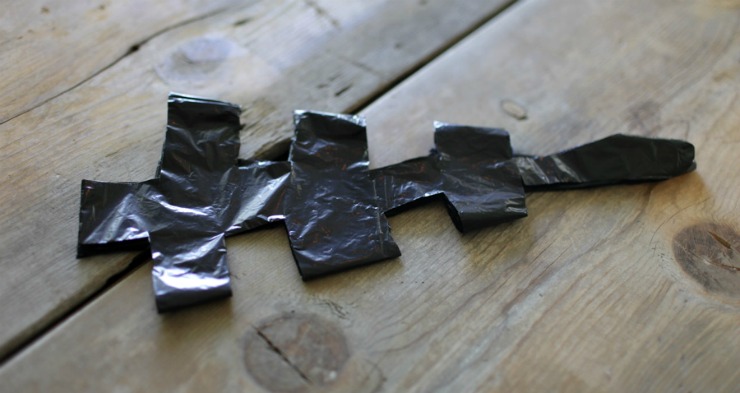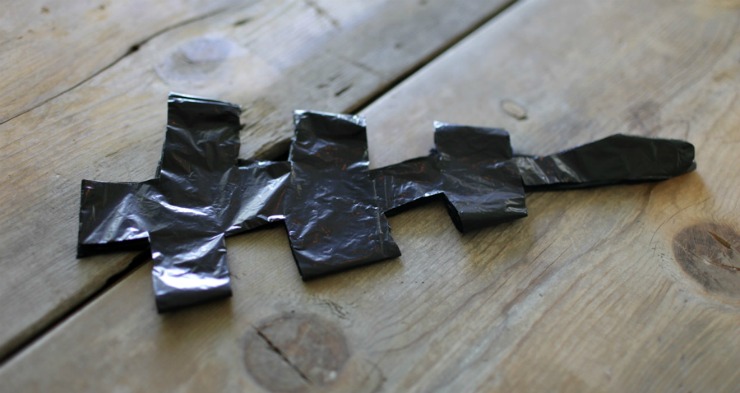 Step 6: Once you get to the end of the bag you can cut the extra fray off the top, and then unfold your shape! There should be a perfect spider web ready for hanging!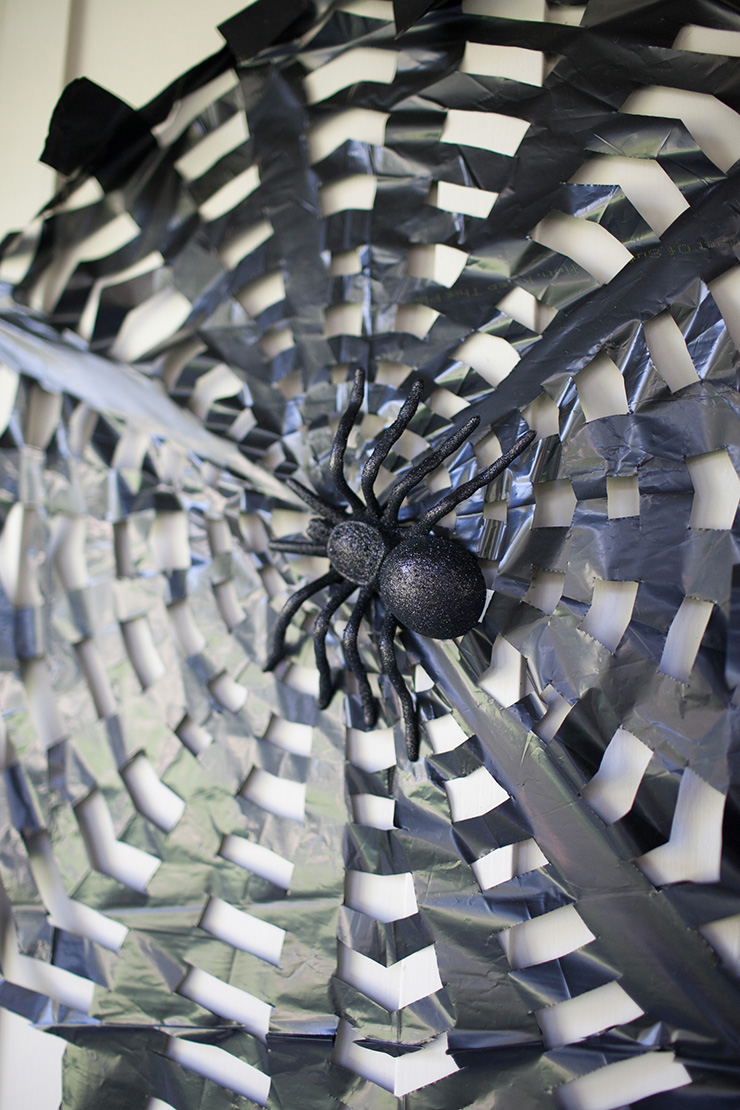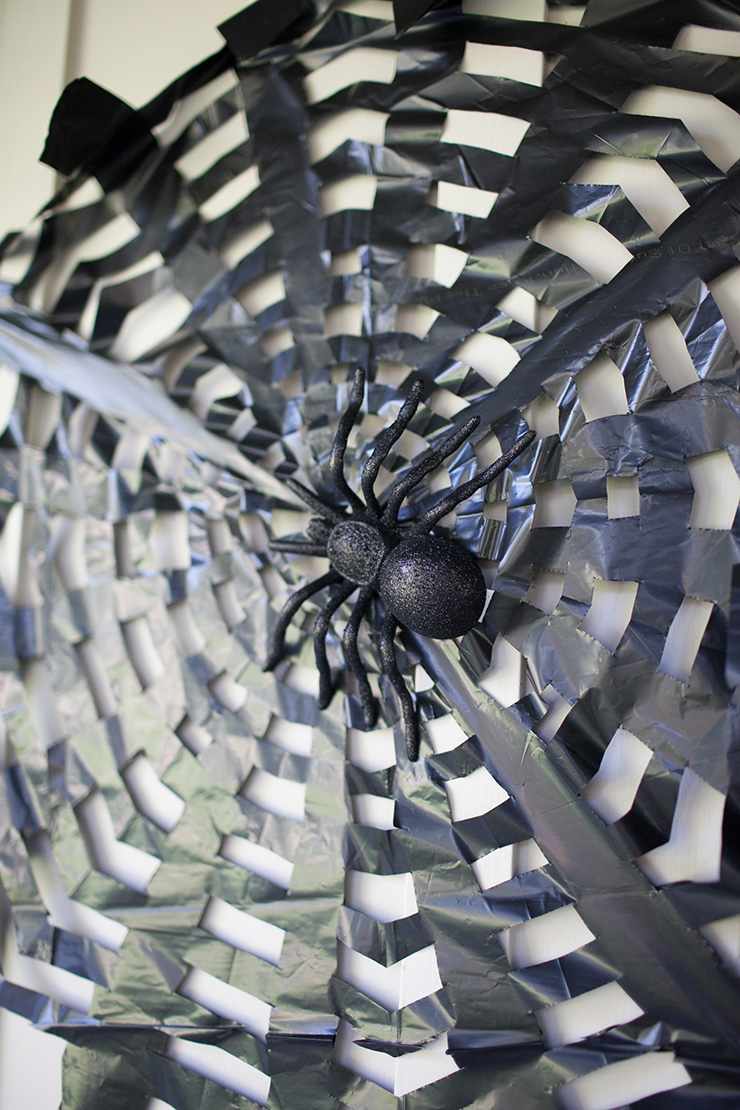 I used command hooks to secure my trash bag spider webs and added some extra plastic spiders for fun!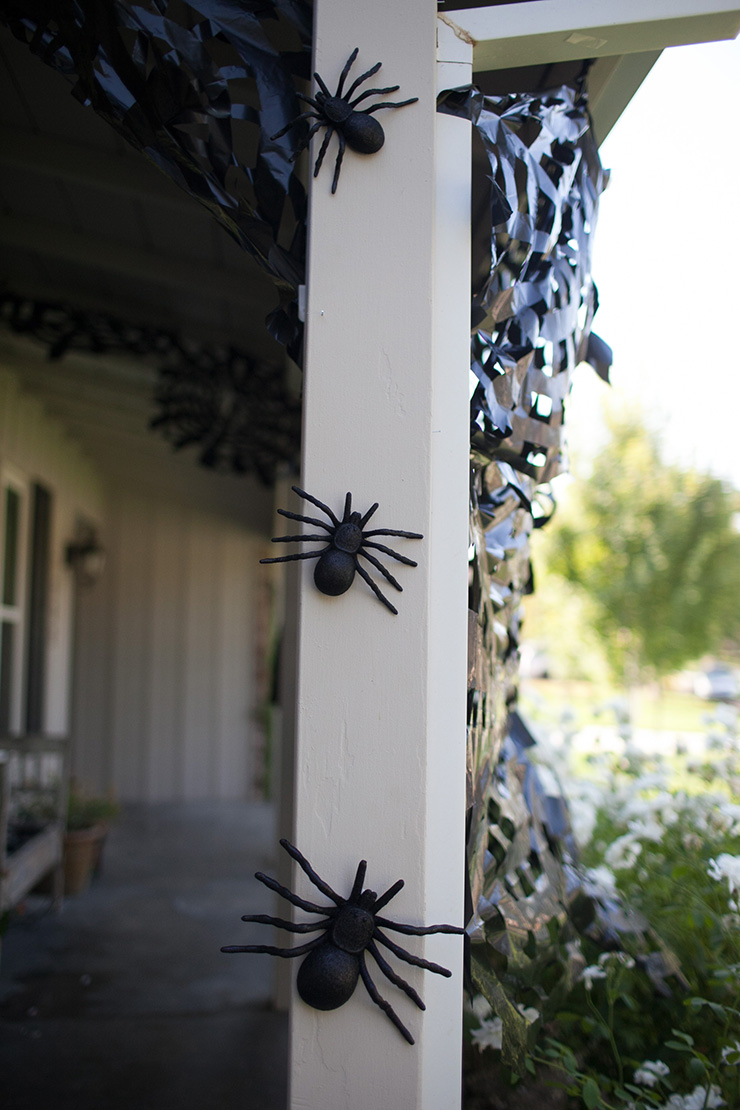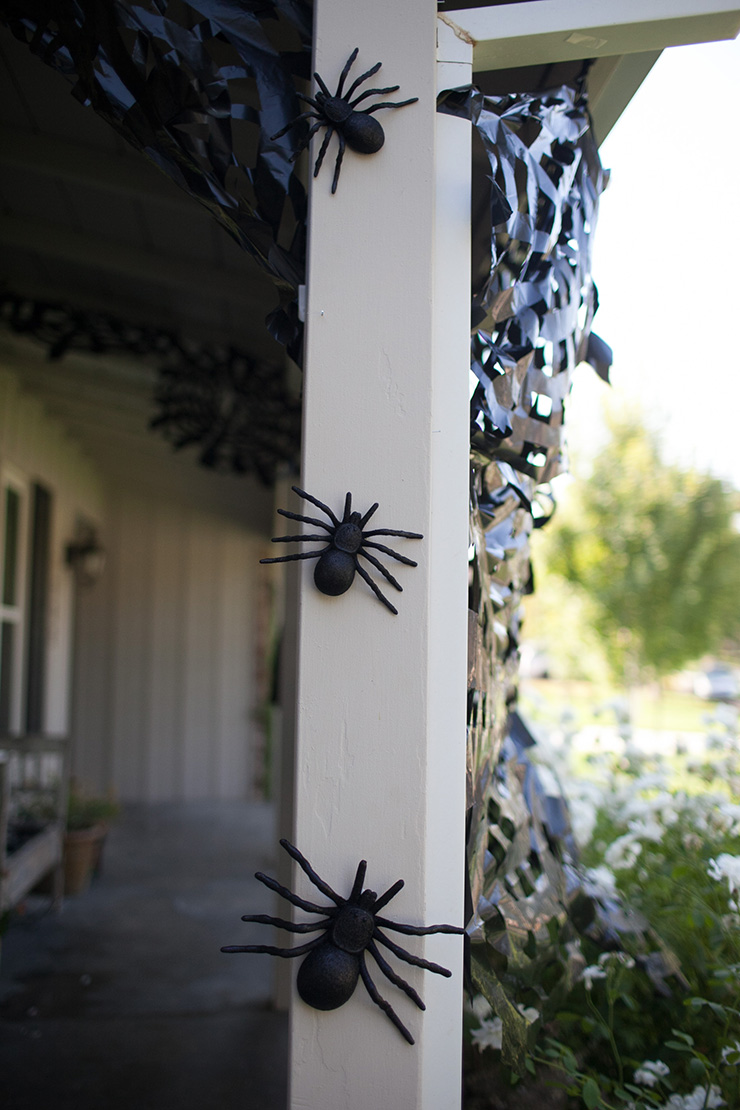 My spiderwebs and command hooks lasted through a rainstorm, so these things are pretty sturdy!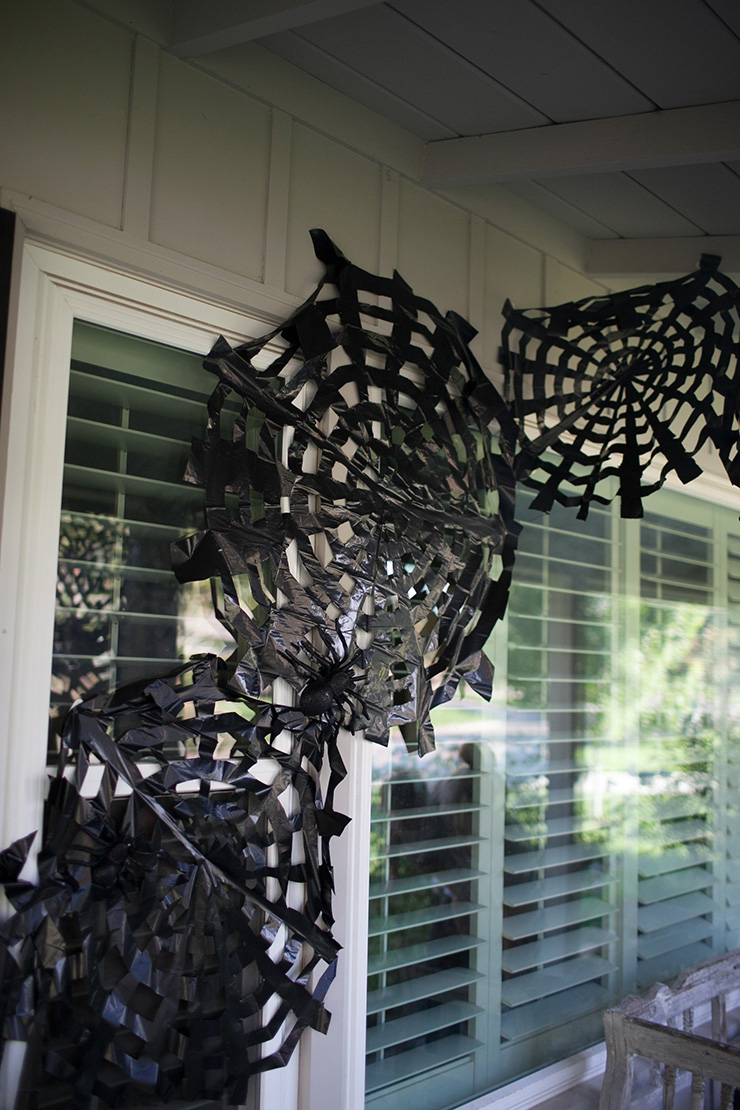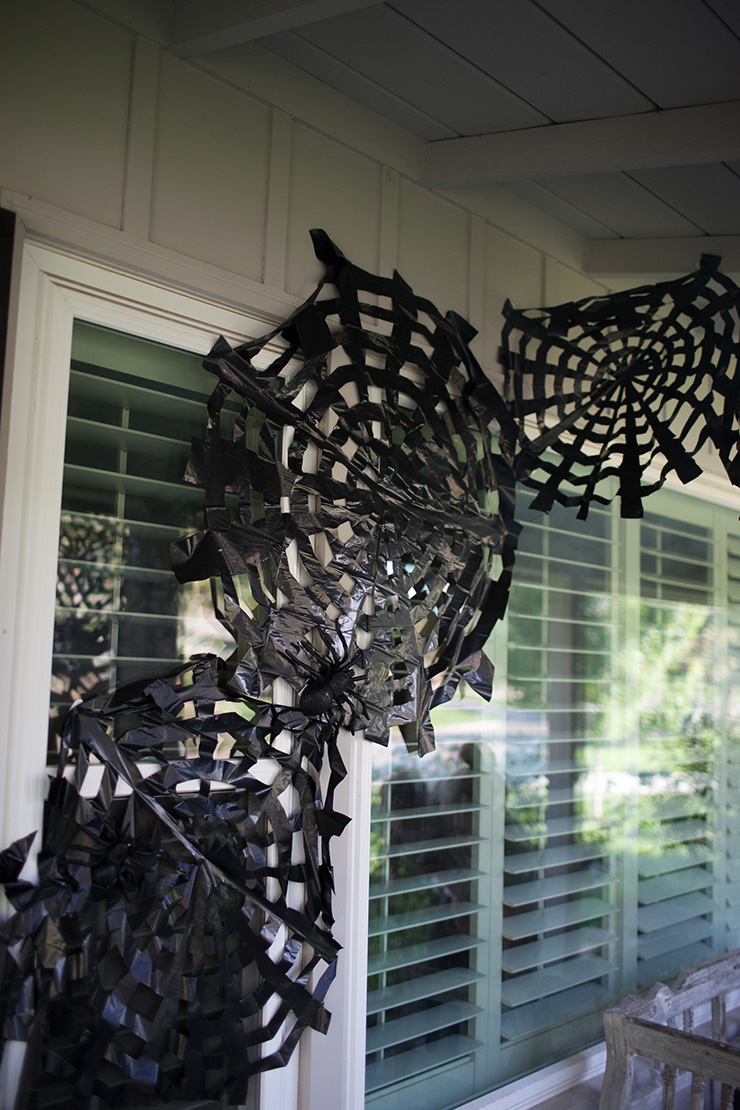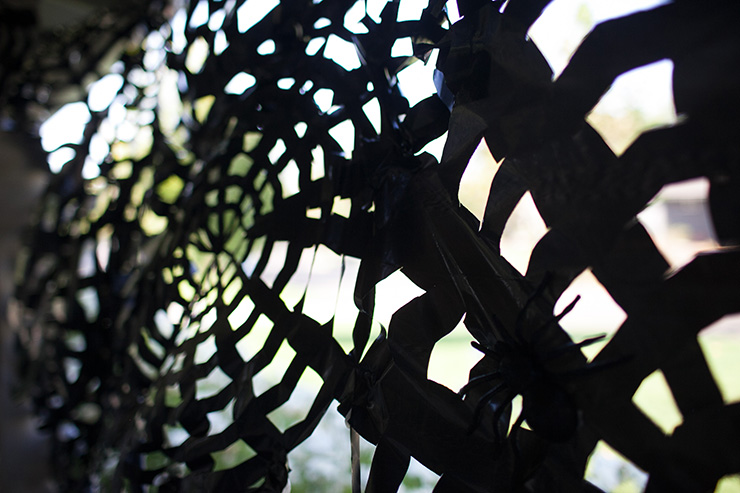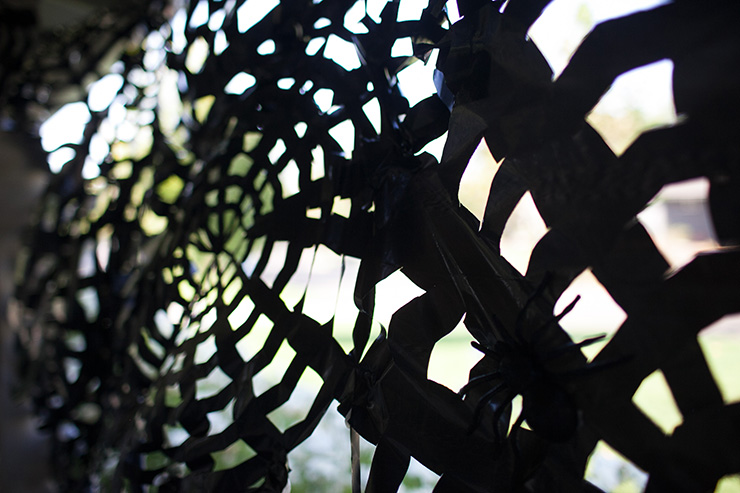 You could you trash bag spider webs inside, as well. This project is so easy and inexpensive, you can make as many spooky spider webs as you want!