This post may contain affiliate links which may give us a commission at no additional cost to you. As an Amazon Associate we earn from qualifying purchases.
I love advent calendars so much that I had two just for myself this year. I even made an advent calendar the Christmas before last with items from the dollar store. I decided the perfect way to spread my love of a countdown through the year was to make a new Valentine's Day countdown calendar! And yes, I went back to the dollar store to do it!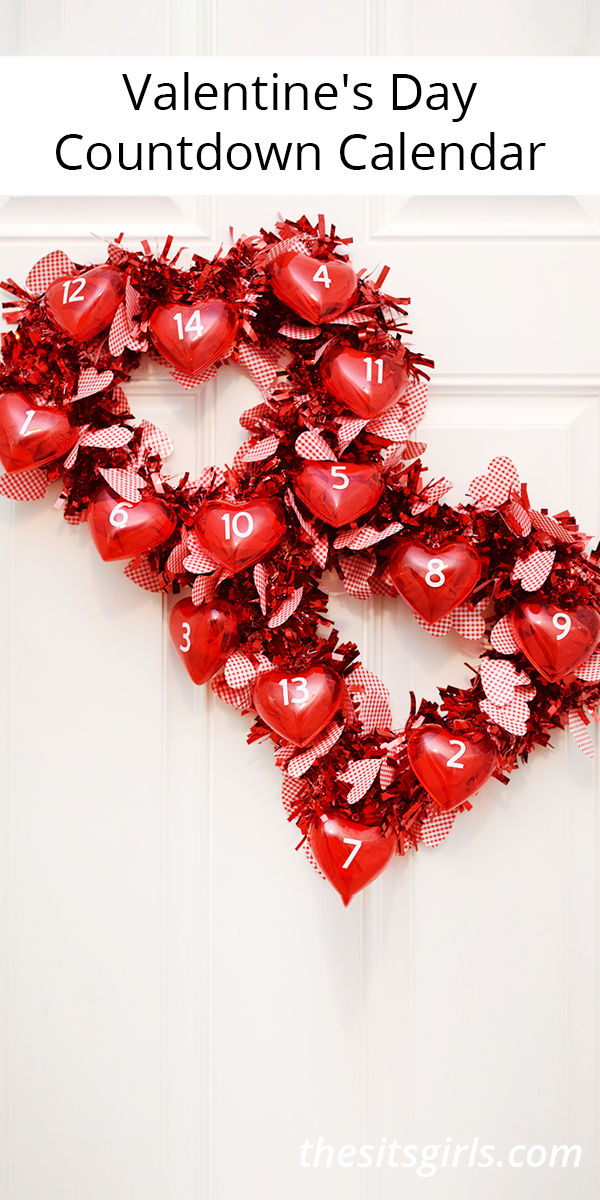 Valentine's Day Countdown Calendar
To make your own Valentine's Day Countdown Calendar, you'll need:
2 Heart Shaped Wreath Forms
14 Heart Shaped Ornaments (Sold in bags of four, so pick up four bags!)
Red Napkins
Valentine's Day Garland (I used three pieces)
Wire or Twist Ties
Treats To Stuff Inside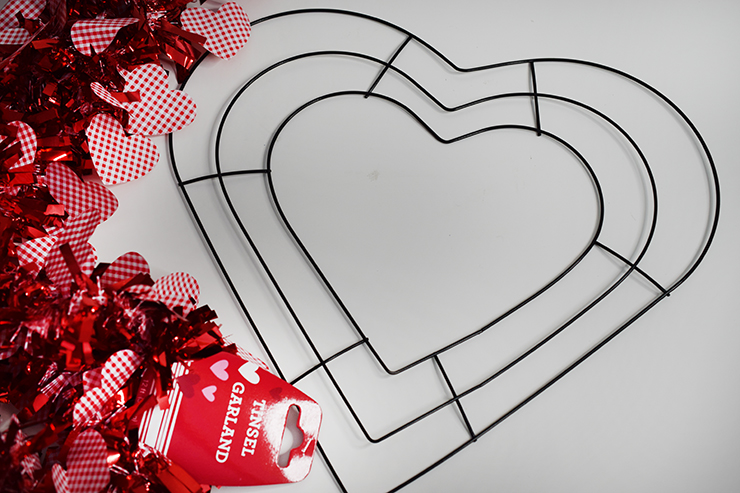 How To Make A Valentine's Day Countdown Calendar
I started the whole process by covering my wreath forms in the Valentine's Day garland.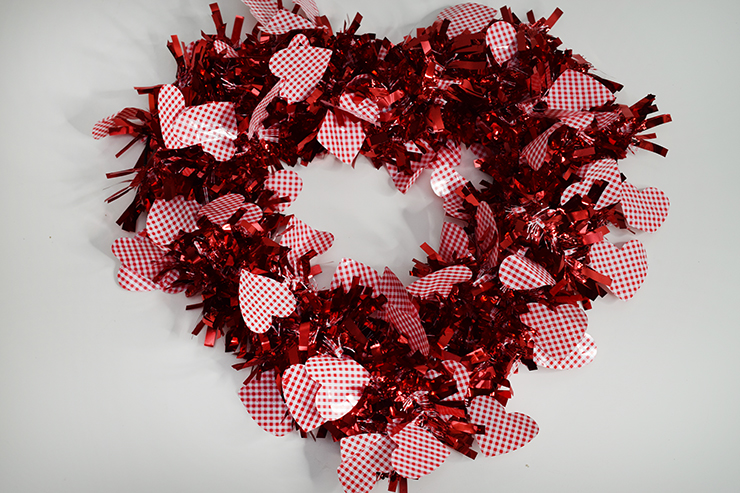 I then attached my two wreaths together with wire and added the ornaments with more wire. Having completed this, I will say that it might be easier to attach the wreaths and ornaments first, then wrap the garland around as a final step. Either way will work, though!
Getting your ornaments ready for the countdown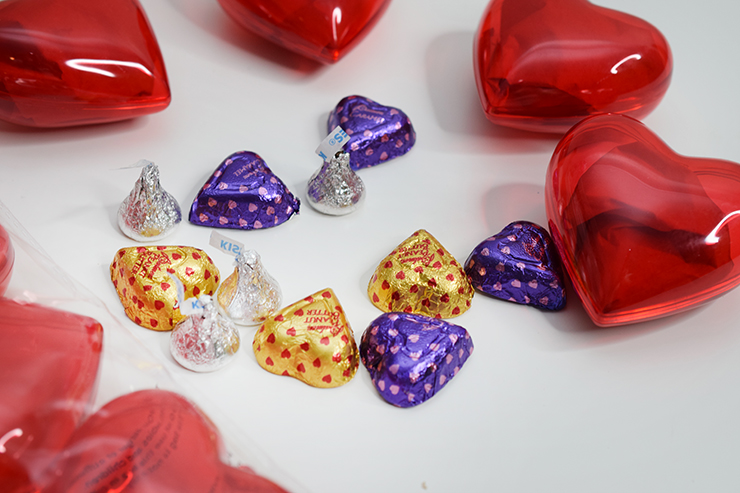 I cut up a few red napkins to wrap around my treats so they would be hidden inside of the heart ornaments. Candy and small toys are great for this, but you could also include little notes or fun activities you've written down to include inside of the hearts.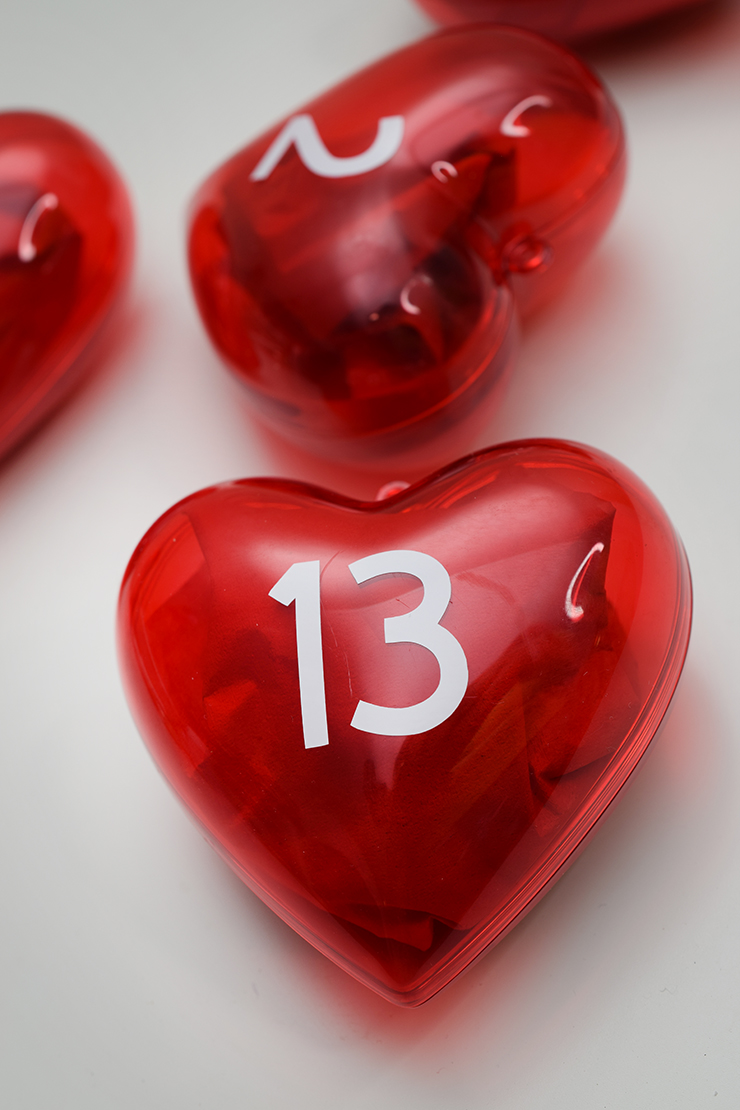 I used my Circut to cut out the numbers 1-14 to add to each heart, but you could also use stickers or a paint pen to create the countdown if you don't have a digital cutter available.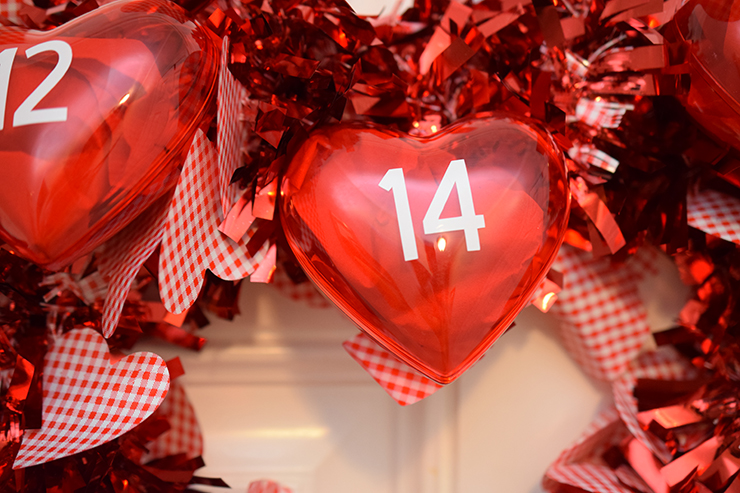 I used command strip hooks to hang my Valentine's Day Countdown Calendar to the door. Now it's ready for February!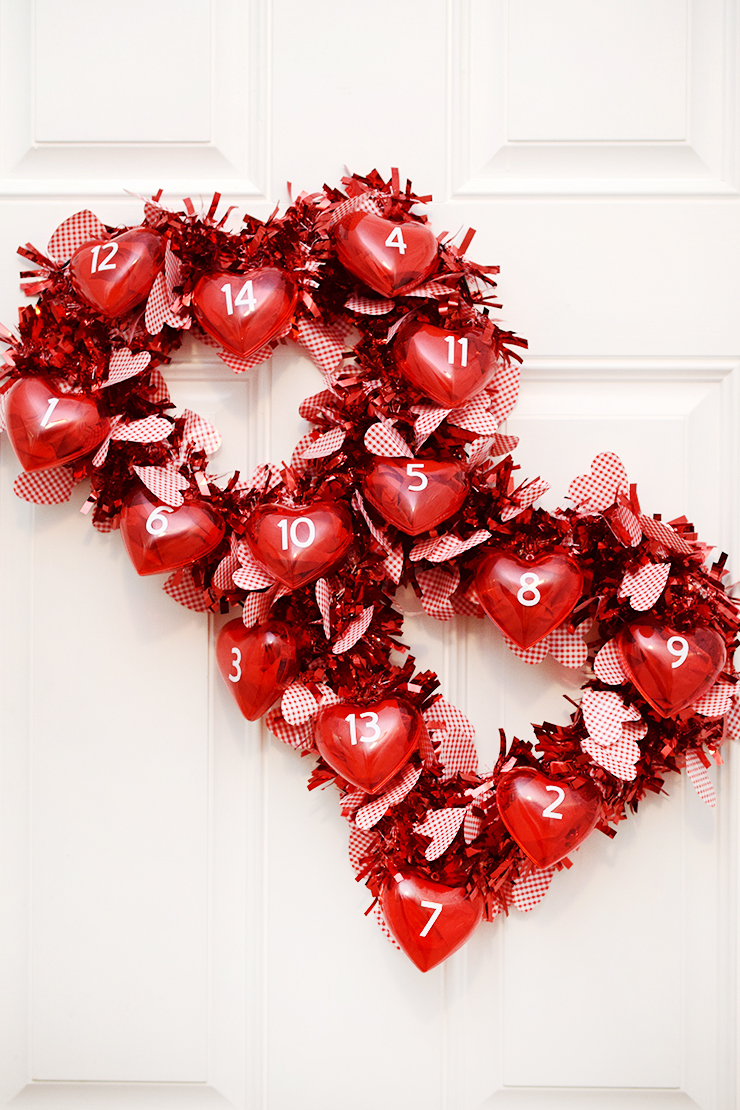 Happy Valentine's Day! 🙂
More Valentine's Day Ideas:
By the way, we're excited to be one of Google's paid early testers for their Thank with Google pilot program! Thank with Google is an experimental feature that allows you to purchase a virtual sticker and directly show your appreciation for content on this website!
There are a variety of stickers to select from, and every time you send a paid sticker you can add a personal message to us! The virtual stickers translate into direct revenue that supports the work of this website.
You can find the Thank with Google feature in multiple places on my site, including in the sidebar and as a button at the top and bottom of this and all blog posts. If you try it out, let us know what you think! Thanks as always for your support.