This post may contain affiliate links which may give us a commission at no additional cost to you. As an Amazon Associate we earn from qualifying purchases.
Looking for a tutorial on how to make wooden sign? We've got a great tutorial on how to make your own wooden welcome sign! This might sound like an intimidating project but even the non-crafty people will enjoy tackling this project.
And don't forget to link up your craft or recipe post at the bottom of this post. Last week we had 115 people link up their posts!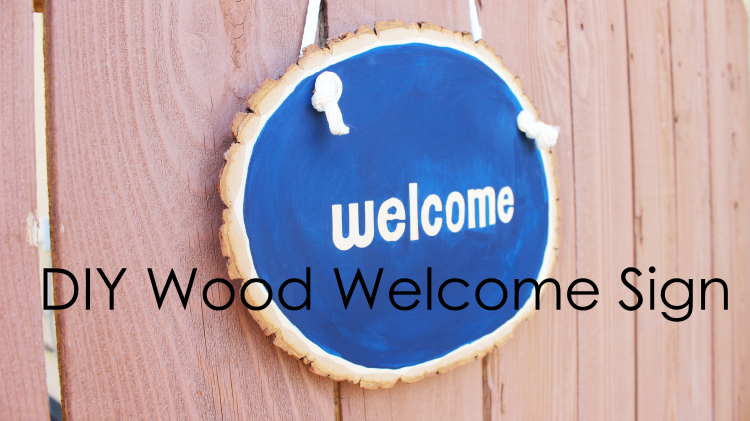 How to Make Your Own Wooden Welcome Sign
I love spending time outdoors when the weather gets warm!  To get my outdoor spaces ready for spring and summer, I've created this DIY Wooden Welcome Sign.  It helps personalize and warm up any outdoor area!
Right now, projects using sliced logs are popular and all the rage!  A sliced log adds the perfect touch, and they are easy to find at any craft store.  But, you could use a regular piece of wood for this project as well.
For this project you will also need letter stickers, paint, rope, and a foam brush.  The tools you will need for this project are a drill, measuring tape or ruler, pencil, and drill bits.
In just about 30 minutes, your DIY Wooden Welcome Sign could be hanging outside for your guests to see!  They are not only easy to make, they are fun as well!  I made my project outside and enjoyed the fresh spring air!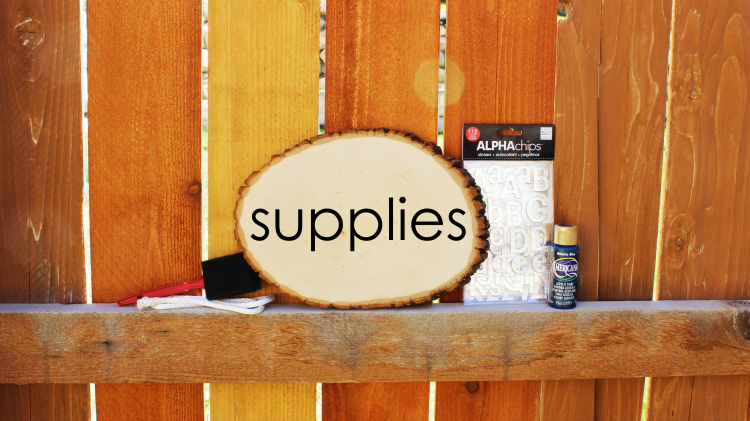 Supplies
To get started on your DIY Wooden Welcome Sign you need the following supplies:
Piece of wood with bark attached
Letter stickers
Paint
Foam brush
Rope
Drill
Drill bits
Measuring Tape
Pencil
Wooden Sign Video Tutorial
To get started on your own wooden welcome sign, watch the step-by-step video below.
FEATURE YOUR CONTENT!
Do you have a craft, recipe, or another Pin-teresting post that you want to share? Use the below Linky to get featured! We'll be sharing our favorite posts in the coming week across our social media channels, on the blog, and in our newsletter.
SHARE THE COMMENT LOVE
Be sure to spread the comment love! If you link up, please comment on at least three posts that grab your attention. We're looking to help our community continue to grow their tribe and spread the comment support.
WHO WE LOVED FROM LAST WEEK
Here are our favorite picks from last week's link-ups. Show these ladies some love!