This post may contain affiliate links which may give us a commission at no additional cost to you. As an Amazon Associate we earn from qualifying purchases.
I love to give my kids a little something special on Valentine's Day. I normally make heart sugar cookies and put together a small gift basket to give to them. This year I made Danish Woven Heart Valentines and plan to stuff them with goodies. They take roughly one minute to make and are super versatile. You can stuff them with quilting batting and create an ornament with them, or you can put some velcro clasps on them to make them into a small wristlet!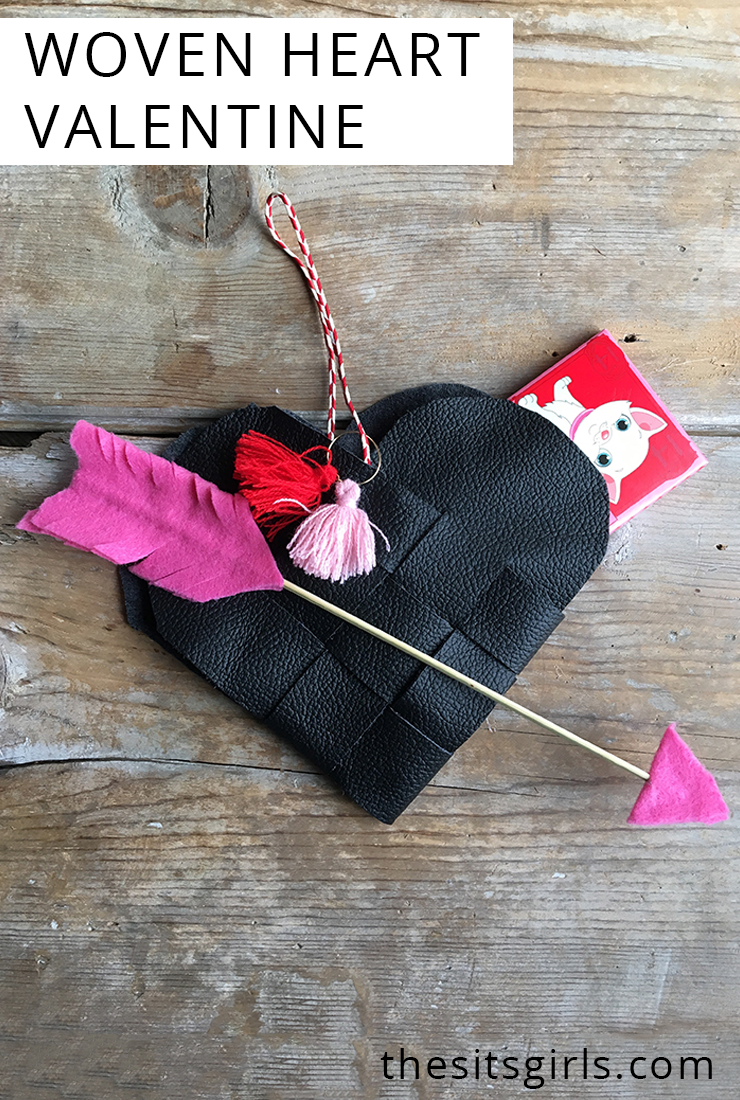 Woven Heart Valentine
Danish Woven Heart Materials:
Flair (I used tassels on my hearts and made a felt arrow. See the video of my woven heart tutorial below to learn how to make an arrow!)
Velcro Tabs (If you want to make a wristlet)
The beauty of these cute hearts is that you can make them out of any material — the process is always the same. I would recommend using a stiff paper, so they hold their shape, if you want to go the paper route. Any standard scrapbook paper would do. I picked up some felt at my local craft store for about .50 cent a sheet. You can get 3 full hearts out of 2 felt sheets, so it is a great value!
How To Make A Danish Woven Heart
Your first step is to fold your felt sheet in half. Place the template so the straight edge is along the folded half.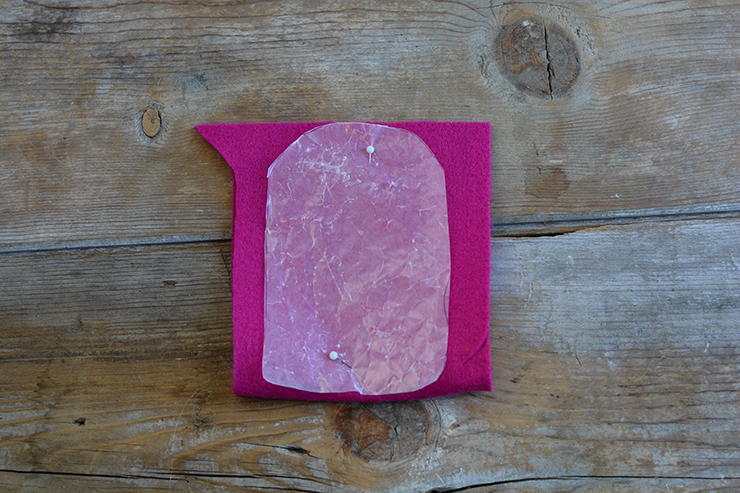 Cut out around the template, and then repeat the process on a second color of felt.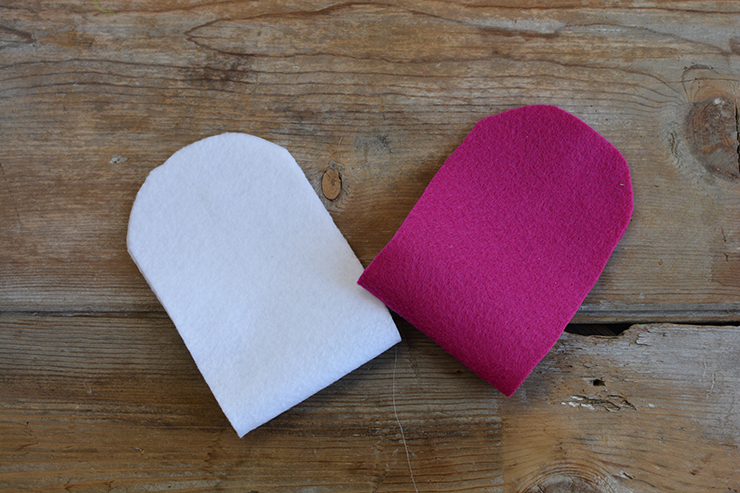 Next, cut two slits in both of the felt pieces.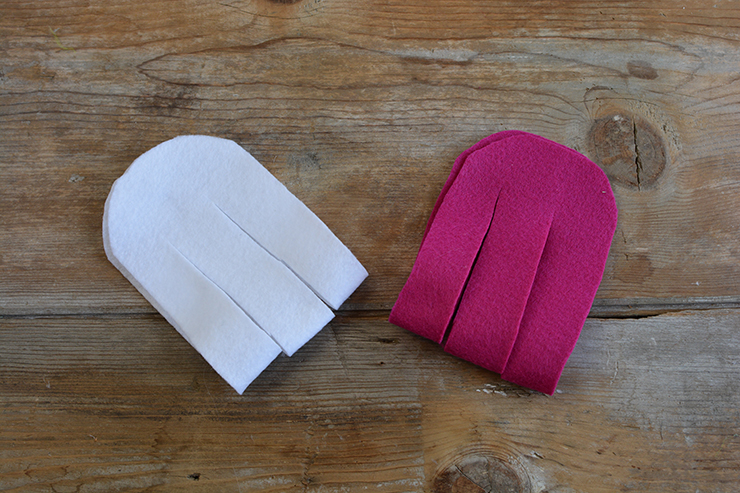 Your slits should be roughly 2-3 inches long. There is no need to measure, but they need to be long enough to weave all your strips. Now you are ready to weave the two pieces together!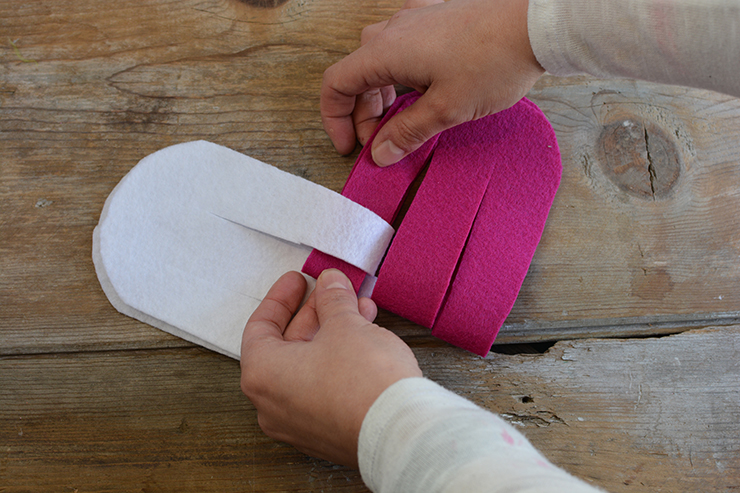 Take the outer strip your first piece of felt and insert it through the outer strip of the second felt piece. You will continue alternating, inserting the strips into each other, to create the pattern.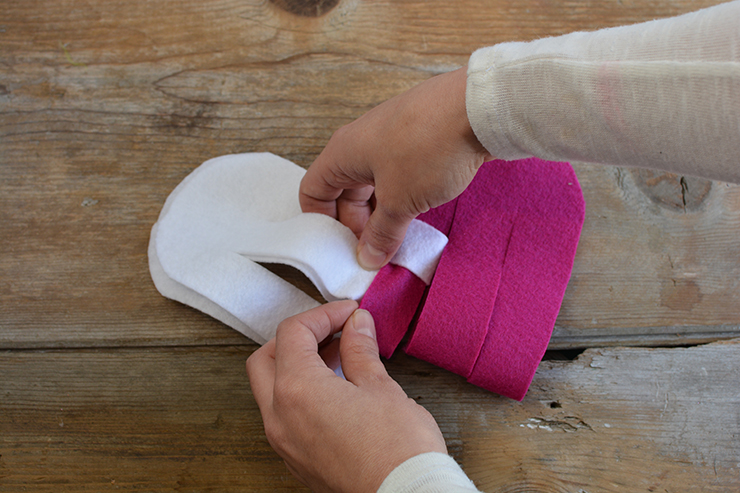 Continue weaving the strips in and out, and shifting them towards the top of the curved part.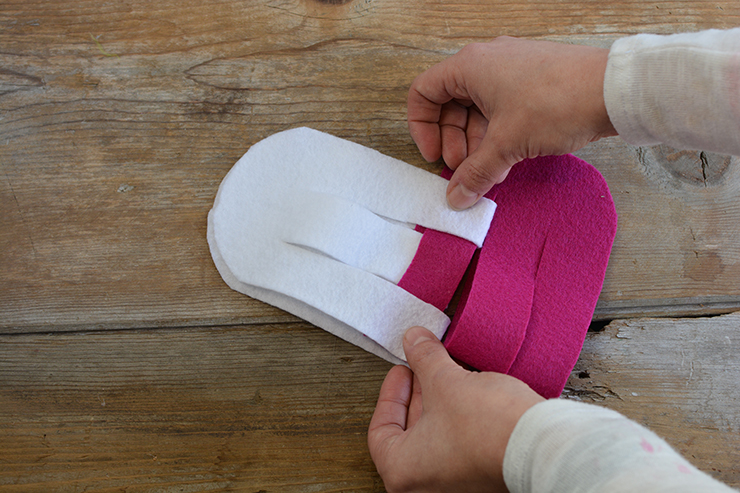 To start the next row, you will alternate the color on the outside. You are basically creating a checkerboard pattern.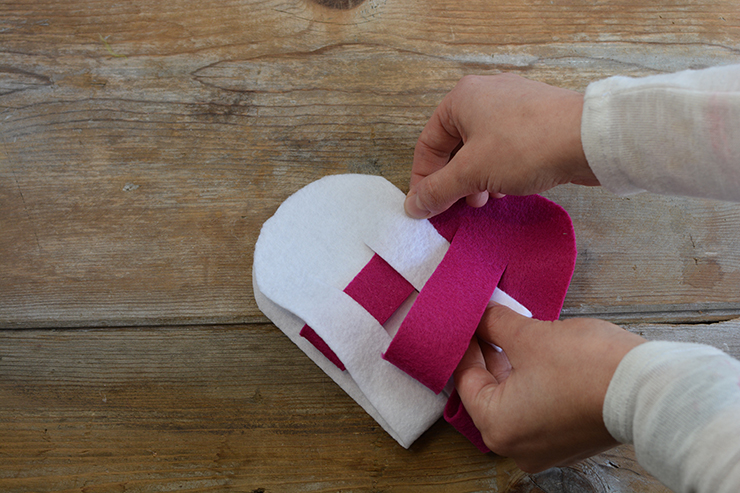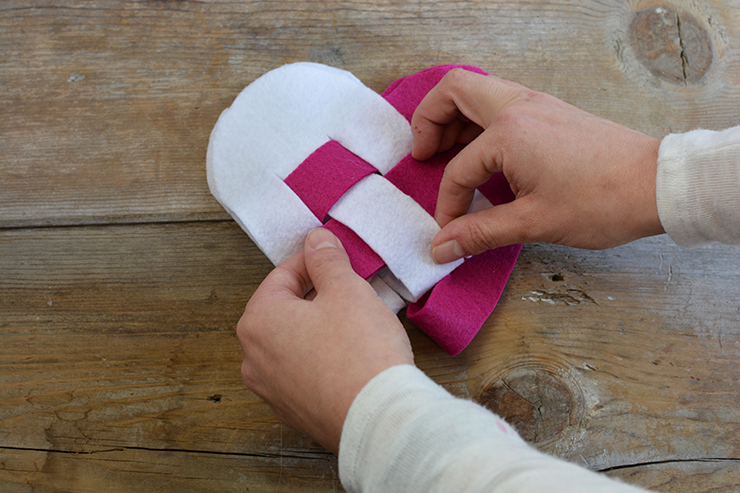 Once you are done with the second strip, continue in the same fashion with the third strip!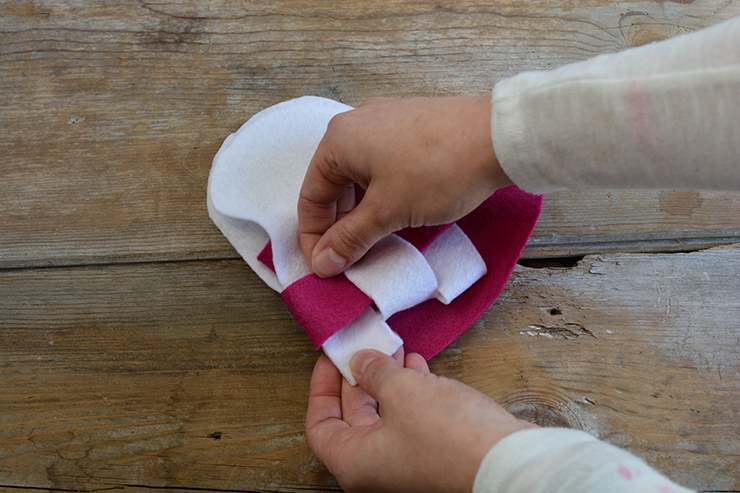 When you are done weaving you can use a hot glue gun to attach a little string handle to the top side of your heart.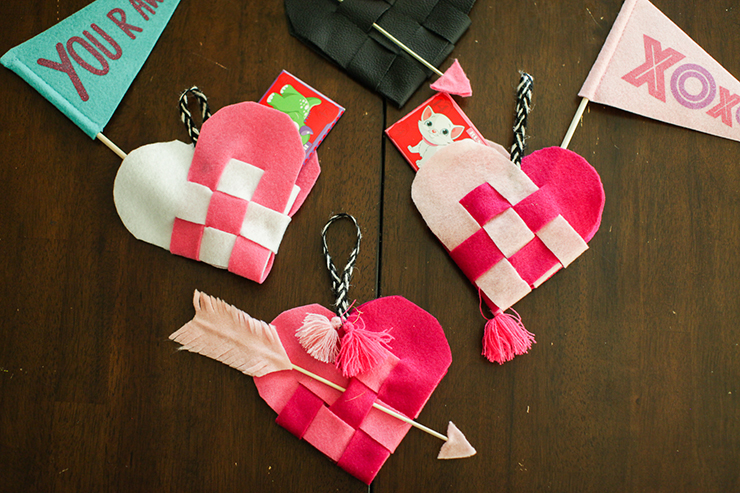 You can add whatever embellishments you like to your woven heart! I found some cute string tassels and glued a few to the bottom of the heart, and then also added them around the ribbon. I had some extra leather from refinishing a chair, so I used that to make a little black leather woven heart, too!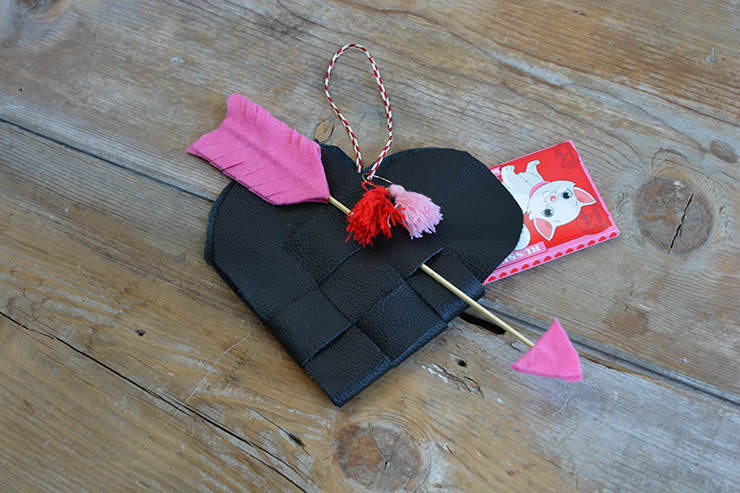 Create various designs using different colors and textures.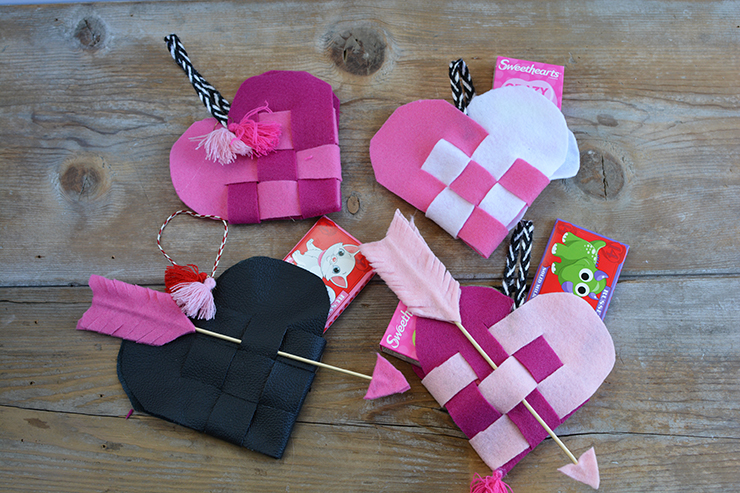 When you are done weaving your hearts, stuff them with goodies. This would also be a fun way to have your kids create their own valentines. You could even use them as envelopes for love notes.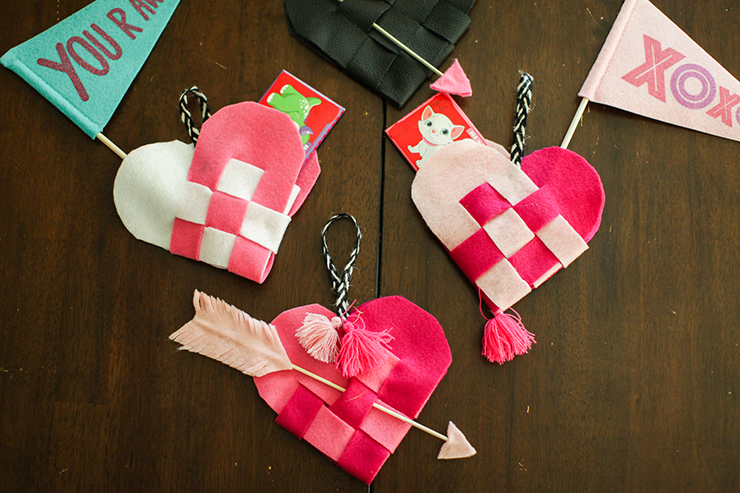 Once you get the hang of weaving the strips, it will take you under a minute to make one danish woven heart.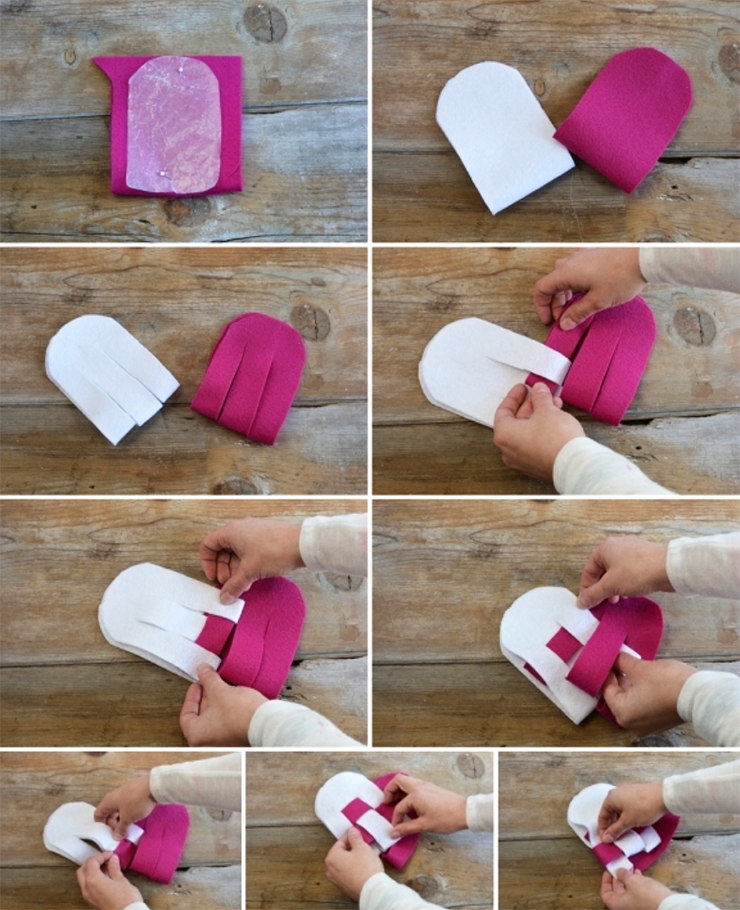 Happy Valentine's Day!