This post may contain affiliate links which may give us a commission at no additional cost to you. As an Amazon Associate we earn from qualifying purchases.
With Easter coming up, I decided to decorate my home's front door for Easter. Kids love a home that's decorated for the holidays! I didn't want to invest in more craft supplies. Instead, I shopped my home's basement for craft supplies and came up with an easy to make yarn-wrapped Easter egg wreath!
This wreath is colorful and fun! It's likely that you can make this wreath with supplies you already have on hand, or with materials you can purchase at the dollar store.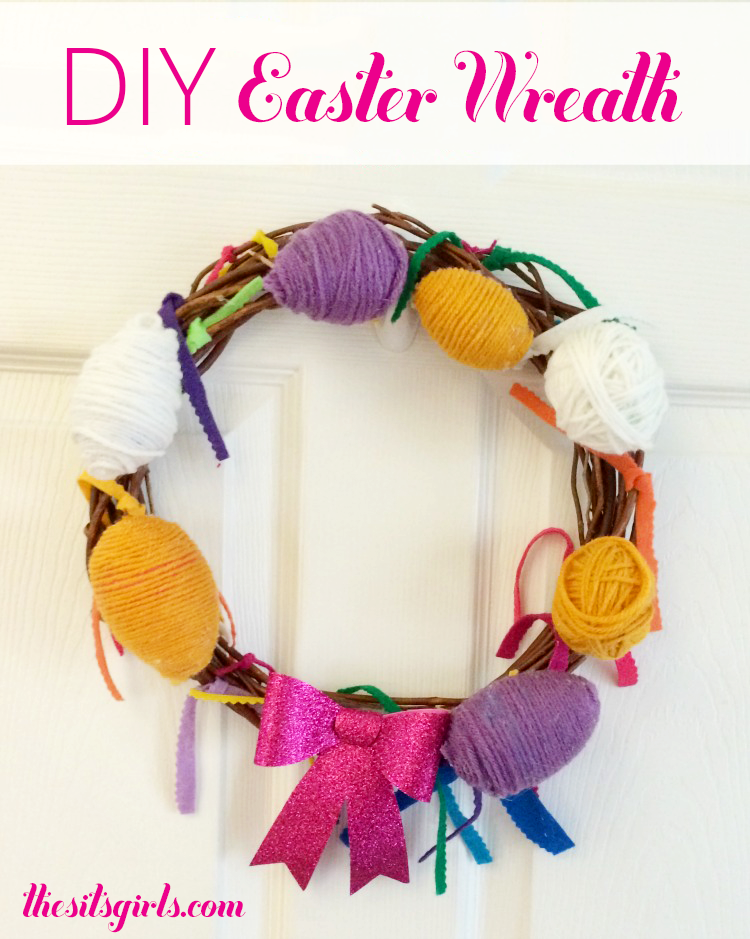 Yarn-Wrapped Easter Egg Wreath
To make your own yarn-wrapped Easter egg wreath, you will need:
Plastic Easter eggs
Yarn in a few colors
Grapevine Wreath
Hot glue gun with glue
Fabric scraps (I used scraps of felt from a previous wreath I made, my Rainbow Spring Wreath)
Colorful bow (I used a store-bought wrapping paper bow)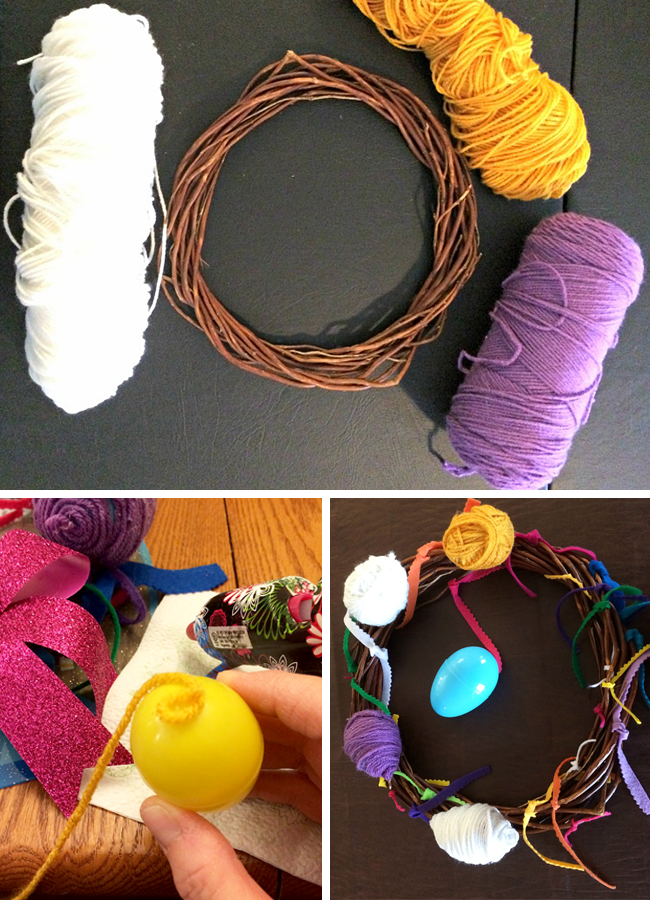 Yarn-Wrapped Easter Egg Wreath Step-By-Step:
Heat up your glue gun.
Place a small dollop of hot glue at the tip of your plastic egg.
Place the end of a long string of yarn in the drop of glue to glue the yarn to the egg. (Don't burn your fingers! I burned mine until I got the hang of it!)
Carefully wrap your yarn around your plastic egg, adding a little bit of hot glue as you go. (I found that wrapping the yarn tightly around the egg and just gluing the yarn in place on one side of the egg worked really well.)
Wrap a few eggs with yarn, gluing the yarn into place.
Once you have as many eggs as you like, glue your eggs onto the wreath.
Rest the wreath on a flat surface and let the glue set before trying to lift the wreath.
Tie your fabric scraps onto your wreath with simple knots.
Hot glue your bow into place.
Once your wreath is complete, hang your wreath! I used a Command hook to hang mine.
Step by back and enjoy your "egg-cellent" wreath! Your door is now ready for Easter.