Who doesn't love a good party? We sure do. Birthday parties. Holiday parties. Family parties. Last minute get-togethers with our best girlfriends. We love them all! This means we are always looking for easy party ideas with great recipes, tips to stay in our budget, party printables to make decorating easy and extra fun, and step by step tutorials.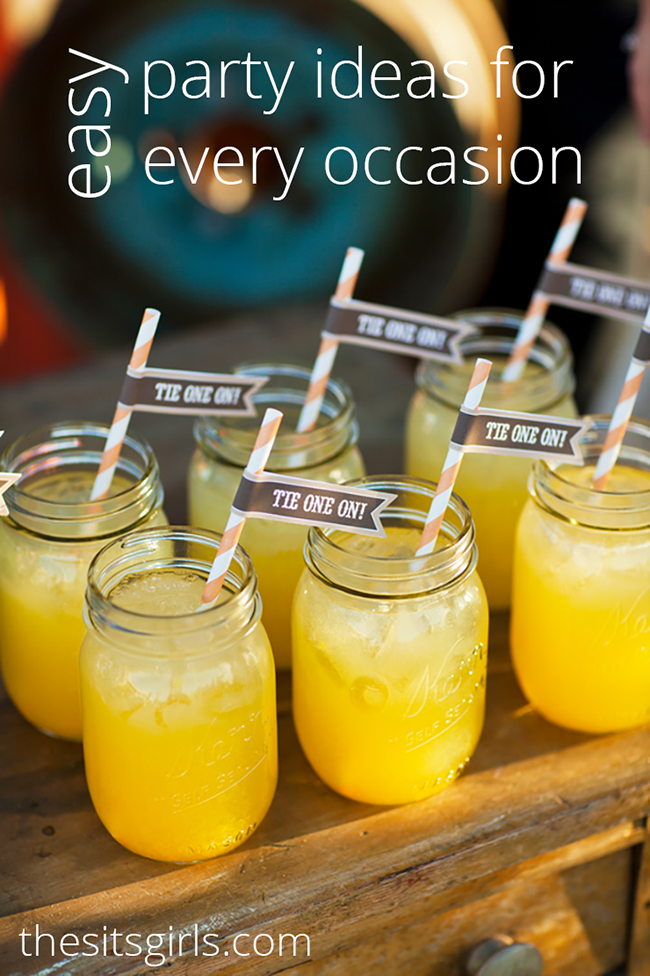 Easy Party Ideas
Easy Birthday Party Ideas
The Ultimate Pirate Party – Arrr! Ahoy, Matey! Gather up all your land lubber friends and give them a taste of the sea with these pirate party ideas. This is a great plan for any kid's birthday party, because both boys and girls love pirates.
Wizard Of Oz Birthday Party – Are you ready for a trip over the rainbow? You will be with these fun party ideas for your own Dorothy-loving girl.
The Best Super Hero Party Ideas – The perfect party for the super hero in your life. Includes great party game and craft ideas that every kid will love.
Easy Holiday Party Ideas
Cinco de Mayo Party – Are you looking to take your Cinco de Mayo party beyond the sombrero? Awesome! Check out our Cindo de Mayo party ideas to get inspired by the things around you. We have a killer mint margarita recipe, tips for decorating maraca cookies with royal icing, tablescape ideas, and more. Plus we you can grab some free printables to make your celebration more fun.
Father's Day Party Ideas – Get inspiration for the perfect tablescape for your Father's Day celebration. Plus a free printable book for kids to make for their dad on Father's Day.
July 4th Party Ideas – Great food and decorating ideas for a kid-friendly Fourth of July party. Plus a free printable pack with glowstick holders, patriotic signs, and other decorations.