This post may contain affiliate links which may give us a commission at no additional cost to you. As an Amazon Associate we earn from qualifying purchases.
Do you send out a newsletter to your readers? Email marketing is a great tool for keeping the connection with your readers going outside of social media and their visits to your site. Once you've been given those email addresses, what should you send them? Today's blogger has some great ideas for important things to include in your blog's newsletter!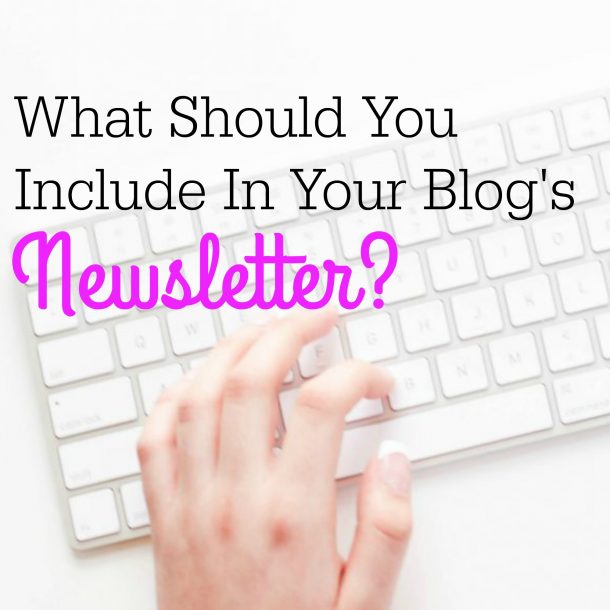 What Should You Include In Your Blog's Newsletter?
*Everyone* tells bloggers that they need to have newsletters or some kind of email marketing going on if they want to go pro with their blogs. It makes sense—after all, once you have someone's email address, you've been given access to connecting with them on a one-on-one basis (and if you pay attention to the analytics of your email marketing platform, you can also get a lot of insight into what they are most interested in, based on what they open and click on etc.).
But… once you have those emails… what the heck should you actually send people?
After all, there's no point in collecting a bunch of emails if you aren't going to do anything with them. This articles some blog newsletter ideas to help you get started!
Read the full post here: What Should You Include In Your Blog's Newsletter?