This post may contain affiliate links which may give us a commission at no additional cost to you. As an Amazon Associate we earn from qualifying purchases.
With the seemingly constant algorithm changes on Facebook meant to emphasize real people and authentic interaction, those of us who reach our audiences on the vast social network are left with the feeling that we have to pay for Facebook ads so our content can reach people.
Facebook ads can be an effective way to target your community and for new people to discover your content, but it's not as simple as paying some money and hoping for the best. If you really want to get the most out of your Facebook ads, you need a strong ad strategy.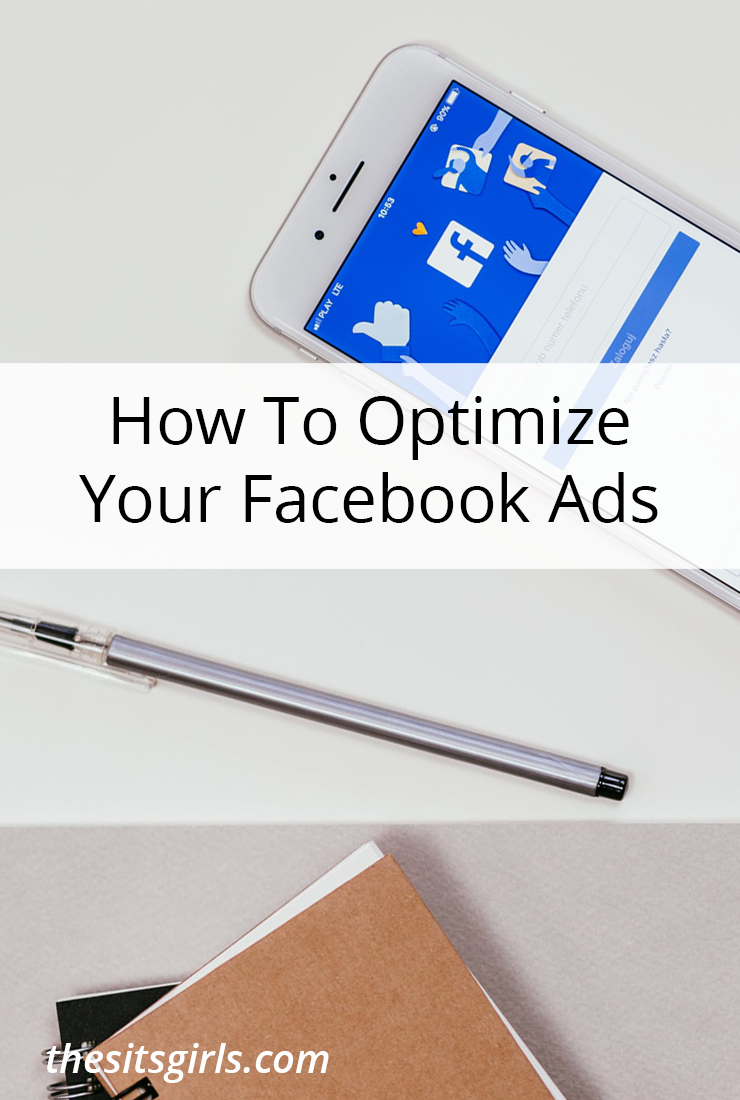 How Facebook Ads Work
There are two basic ways for a content creator to spend money on Facebook: boosts and ads.
Boosts happen when you promote an existing piece of content to a specific audience, while ads are built from scratch and can promote your site in general ("like ads") or a specific piece of content or special offer or event.
The average influencer is likely to do a lot more boosting than creating ads from scratch, but best practices for both kinds of advertising are the same.
How To Optimize Your Facebook Ads
1. Know Your Audience
Probably the most important thing when it comes to boosting or running ads effectively on Facebook is getting as specific as possible about the kind of people you want to see your ad.
Just like your blog or your social channels are not for everyone, your advertising shouldn't go out to just anyone.
Rather than targeting all parents, for example, you can target moms of preschoolers who love to cook and live in California. You can target married men who are veterans with an interest in yoga, or women between the ages of 25 and 35 who graduated college and like to travel.
Facebook actually makes it easy to build specific audiences you can use to promote different kinds of content. Even for my little websites I have different audiences based on the kind of craft a post might be about or other interests I might want to target.
2. Write To Your Audience, Not About Them
One of the maddening things about writing and boosting content on Facebook is that they really want the content to be about you, the influencer, rather than about your audience (which kind of goes against everything we know about getting people's attention, right?).
Sometimes something as simple as using the word "you" can get a post flagged so that you can't boost it.
Other times the language of a post might (to Facebook, anyway) imply something about the reader – that they are sick, for example, or have dry skin. Facebook doesn't like that, either.
There are many words to avoid when writing Facebook ads or posts you intend to boost, including words that are negative (bad, suffer, pain); words about medical conditions (depression, eczema, disability); and of course anything that could be viewed as derogatory or negative that focuses on a particular group of people.
3. Watch Your Words
In addition to paying attention to the words you use within your posts, look at any words that might be on the photos or graphics that are shared with your post. Those text-only quotes may do great on Instagram, and Pinterest loves a large title overlay, but Facebook will not allow you to boost posts with more than 20 percent text on the photos.
Facebook prefers ads and boosts be run with photos with "little or no text." Your watermark is OK, and a small headline might be allowed, but you may get a warning in Facebook that the post will be shown to fewer people because it is text heavy, or you may be unable to boost it altogether. You can run your image through Facebook's image text check to determine if the amount of text is allowed before you start your ad or boost.
Also check out Facebook's guidance on using text in ad images, which provides examples and exceptions (such as photos of book covers or products with words on them).
4. Pay Attention
As mentioned at the beginning of this post, the rules on Facebook seem to be always changing. Being a member of a few blogging groups online and/or following some of the marketing blogs will help keep you up-to-date on the changes and how influencers are dealing with them.
We'd love to hear about your favorite resources for keeping up to date on Facebook and other social networks.