This post may contain affiliate links which may give us a commission at no additional cost to you. As an Amazon Associate we earn from qualifying purchases.
Making jewelry is fun!  But, using dye to color your own beads to make jewelry is not only entertaining, it's gratifying!  Dyeing wooden beads opens up the floodgates of creativity. It provides a way to bump your gift or handmade treasure to the next level.
But before we dive in, don't forget to link up your craft or recipe post at the bottom of this post. Last week we had 482 people link up their posts!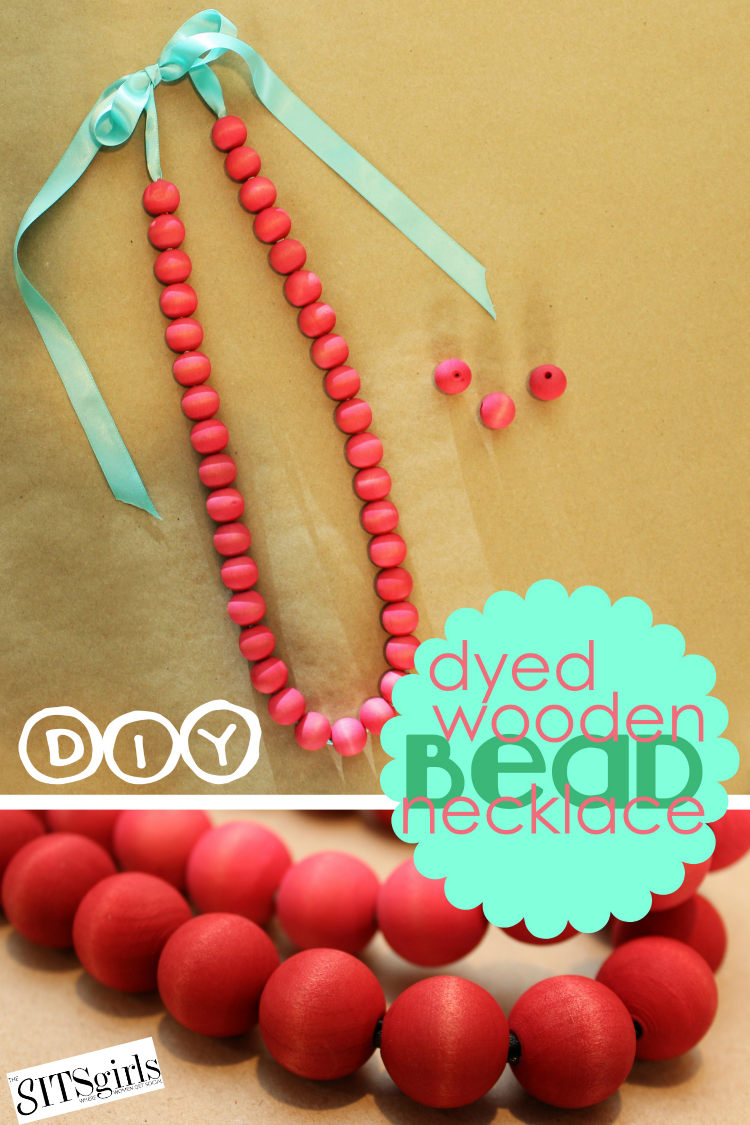 DIY Dyed Wooden Necklace
Because you can personalize your own DIY Dyed Wooden Bead Necklace, you can choose any color that strikes your fancy!  Since Valentine's Day is on the horizon, I decided to spruce up my wardrobe with a few pink and red hued necklaces!  They are not only fun to make, they are surprisingly easy too!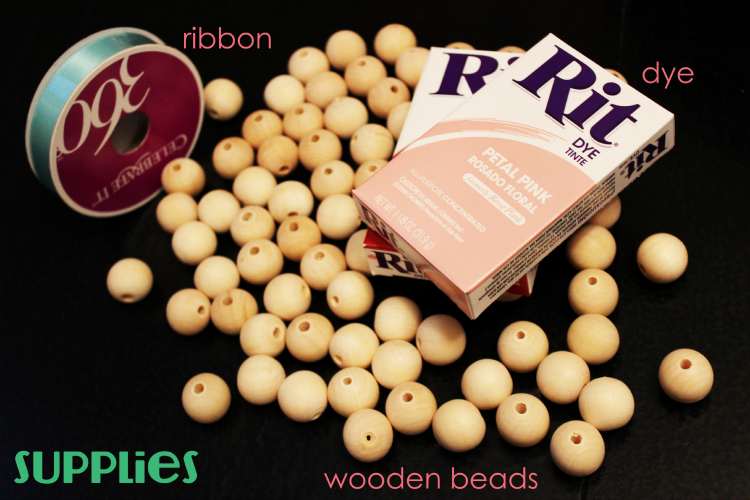 Supplies for Dyed Wooden Necklace
To begin, gather these supplies.
You will need:
Dye: You can choose any color, the possibilities are endless!
Wooden Beads: I choose a ¾ inch bead.  You will want a bead that is naturally colored and unstained.
Ribbon: I wanted a satin ribbon that had a color that would pop against the pink.  I choose turquoise.
You will also need:
Containers: To hold your dye.  Use something that you don't mind staining, or that are stain proof, like metal.
Spoon: To stir your dye.  Keep in mind that if you use a wooden spoon, it will be stained.
Paper Towels: To use to dry your beads.
Tape & Scissors: You will need these to string your beads onto your ribbon.
Rubber Gloves: These are optional, but if you tend to be a messy crafter, they might be worth your while.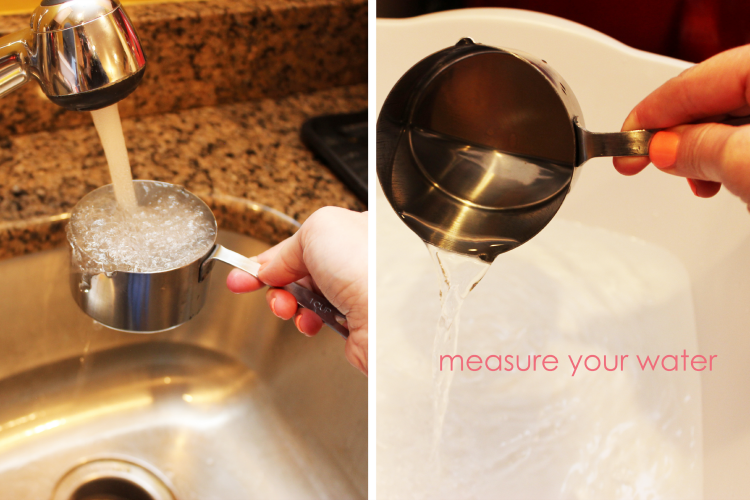 To begin, fill your dye containers with warm water.  Use somewhere between 12 to 15 cups.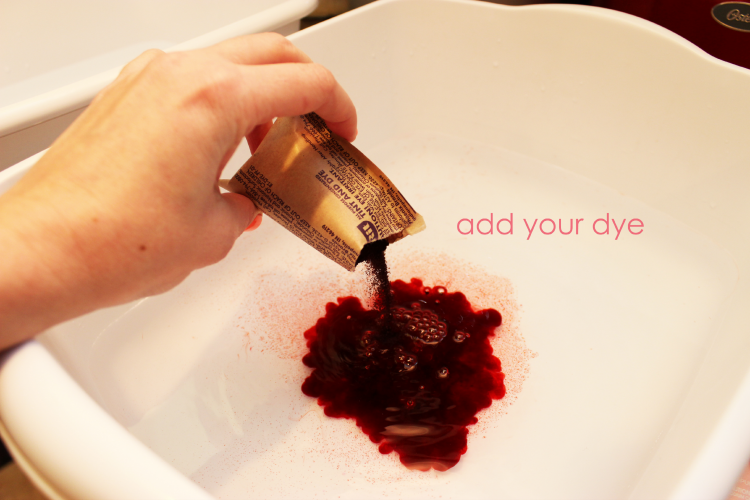 Next, add your dye.  If you want your beads to be a lighter color, you can start with half of your package.  I used the whole package of dye because I wanted my beads to pop!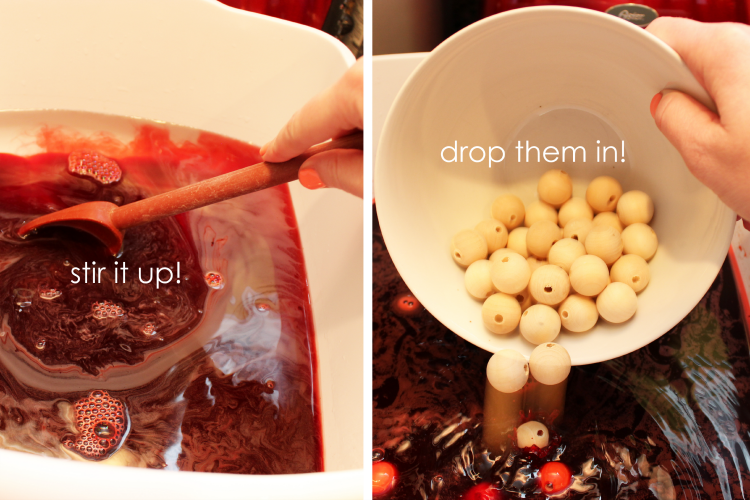 Stir your dye until it dissolves into the water, and then add your beads.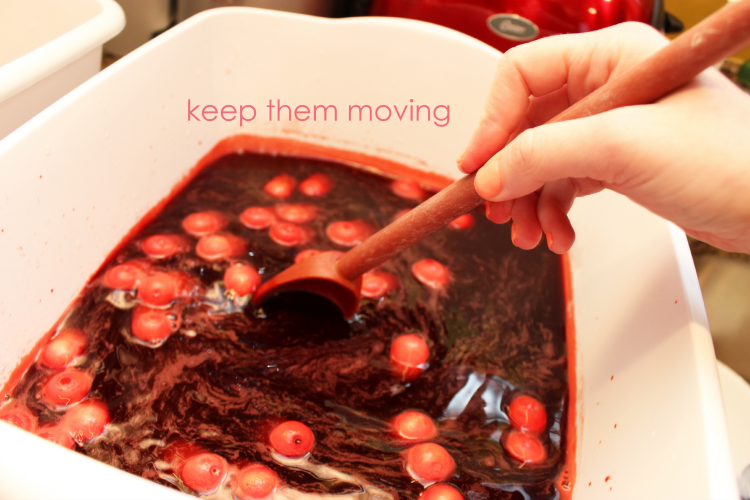 Gently stir your beads to keep them moving in the dye.  If you let them sit in one place too long, the color will be uneven.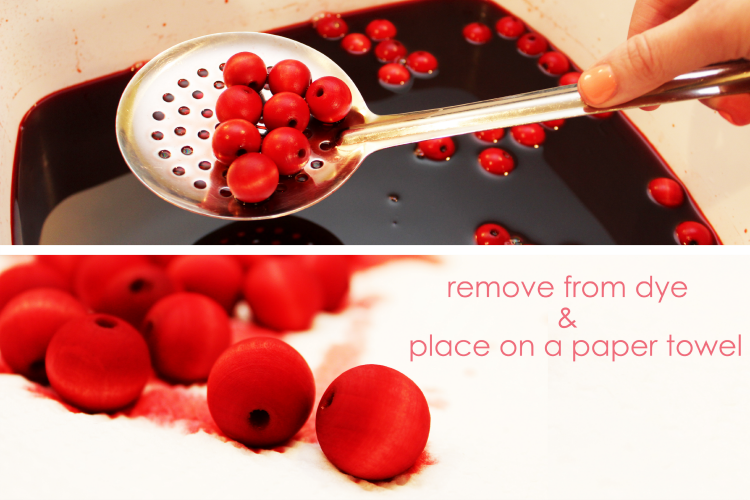 When the color you desire is reached, gently remove the beads from the dye and place on a paper towel.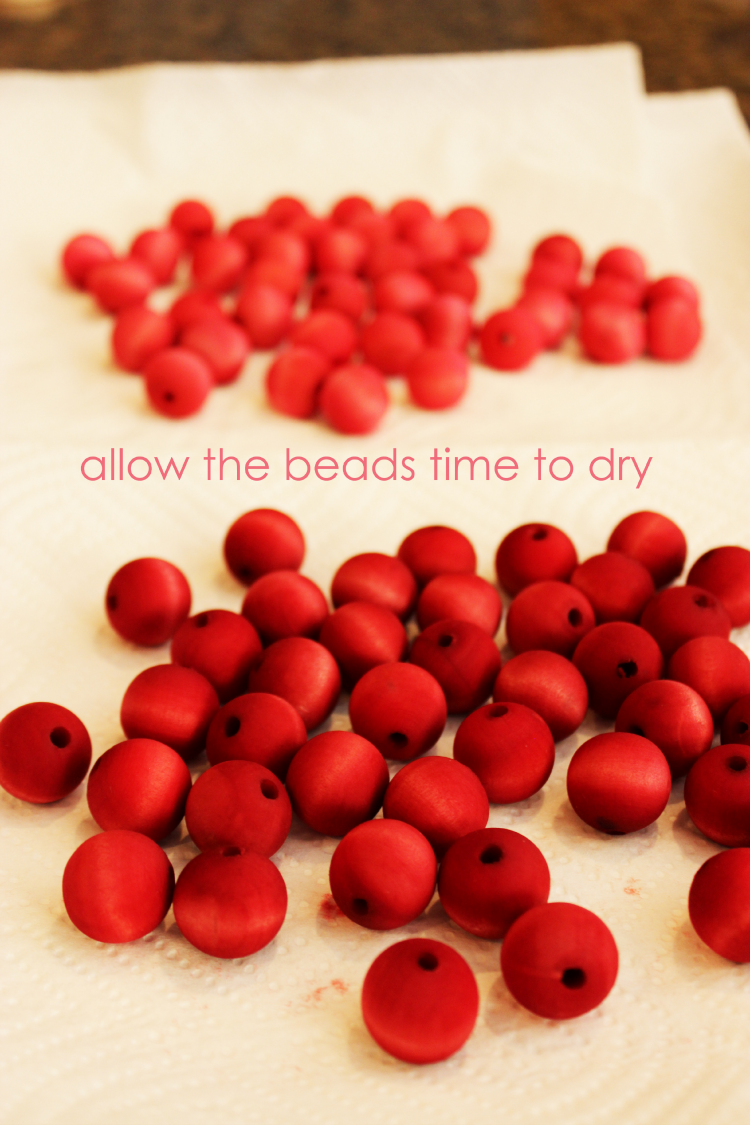 Give the beads plenty of time to dry.  I let mine dry overnight.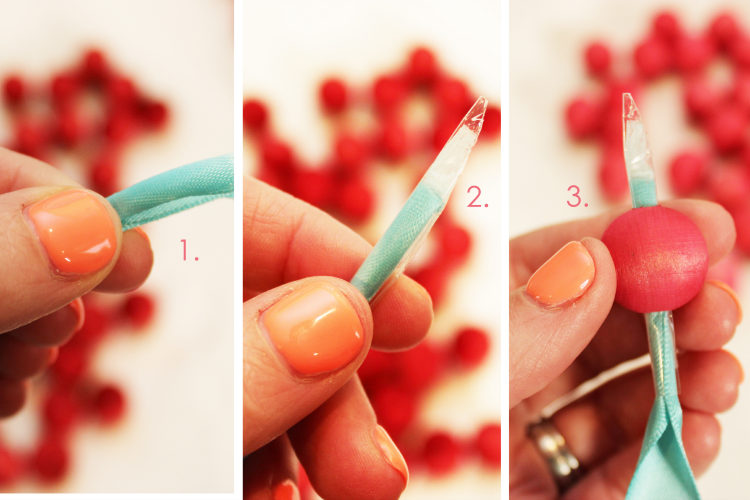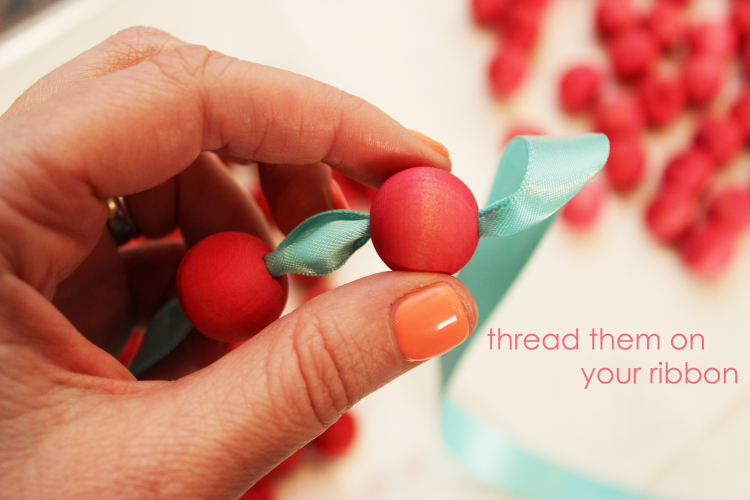 To thread your beads on the ribbon, roll up the end of the ribbon tightly.  Then, place a piece of tape along the ribbon and cut into a point.  Slide your beads onto the point and pull them down the length of the ribbon.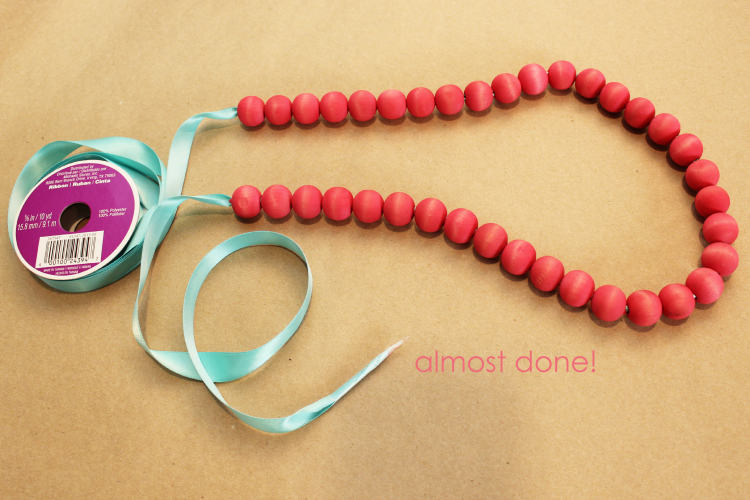 Once you have threaded your beads on the ribbon, try your necklace on and decide how low you want it to hang.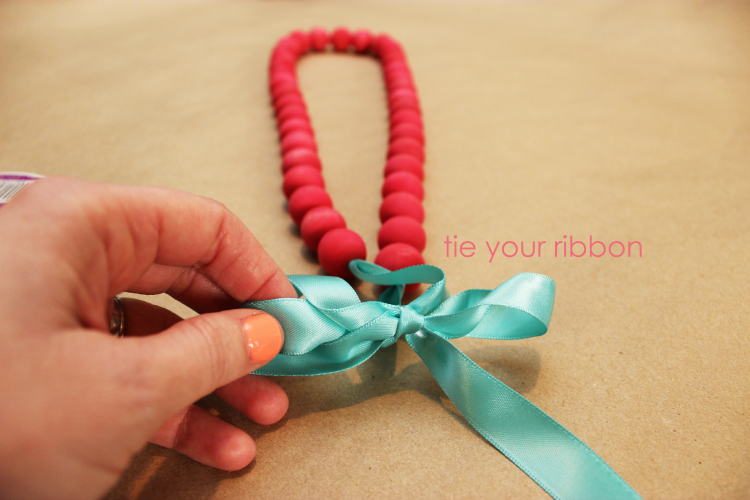 Last, cut the ends of your ribbon and tie to finish it off.  You can burn the edges of your ribbon with a lighter to keep them from fraying, or use a few dots of hot glue.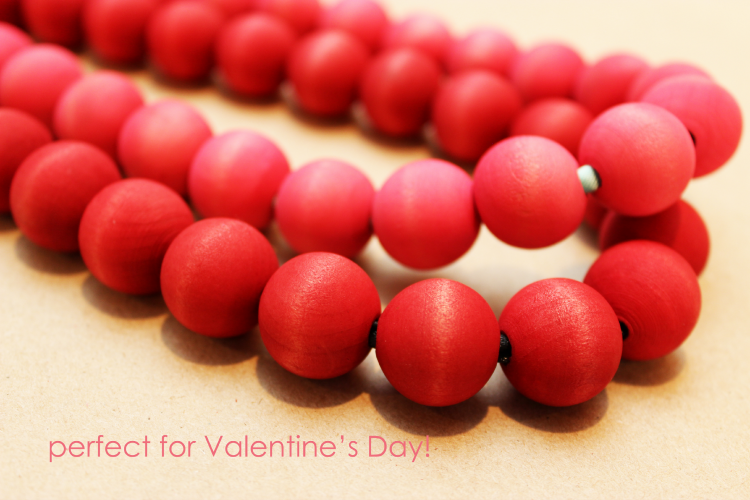 DIY Dyed Wooden Bead Necklaces are so easy and fun to make!  Breathe life into an old outfit with a vibrant necklace, or give one to a friend. 
They are perfect for sprucing up your outfit for Valentine's Day!
Feature Your Content!
Do you have a craft, recipe, or another Pin-teresting post that you want to share? Use the below Linky to get featured! We'll be sharing our favorite posts in the coming week across our social media channels, on the blog, and in our newsletter.
Share the Comment Love
Be sure to spread the comment love! If you link up, please comment on at least three posts that grab your attention. We're looking to help our community continue to grow their tribe and spread the comment support.
Who We Loved From Last Week
Here are our favorite picks from last week's link-ups. Show these ladies some love!
Link Up Here