This post may contain affiliate links which may give us a commission at no additional cost to you. As an Amazon Associate we earn from qualifying purchases.
Maybe it's lame to admit this, but my philosophy when buying things for myself is always, "Can I make this for less than what they are asking?" It's my little inner voice. He's always there… sometimes he is wrong. And, sometimes he is right. This time, he was very, very, right.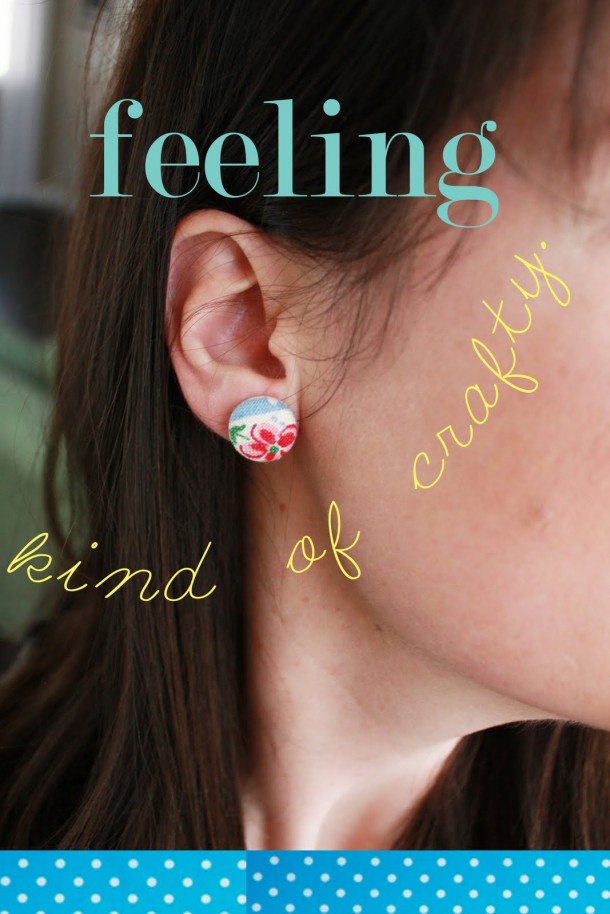 I've seen these cute and crafty fabric button earrings everywhere. Local boutiques, Etsy, I've even seen them on friends. When I went to pull out my pocket book and purchase some, I couldn't do it! At $10 to $18 a pair, I heard that little voice again. "You know you can figure out how to make these for way less! I know you can" And so, I started on my quest to create DIY Jewelry.
First, I hit the craft store and picked up some supplies.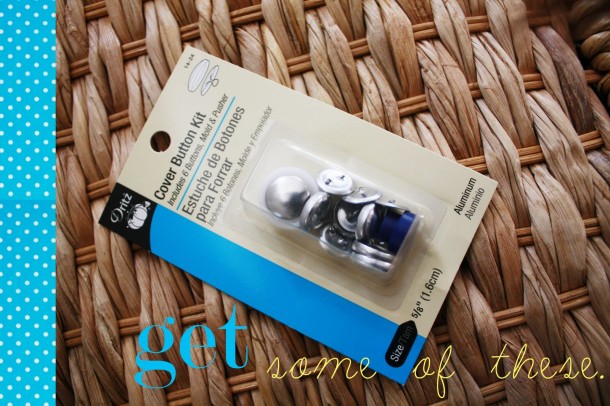 (They were $3. I also got earring backs, which were $1 on sale (50% off), and I used some leftover glue that I had from a previous project.) TOTAL SPENT: $4.
When you buy the cover button kit, make sure you get the one with the mold and pusher inside, not just the button refills.
On the back of the box, there is a pattern to use for your fabric.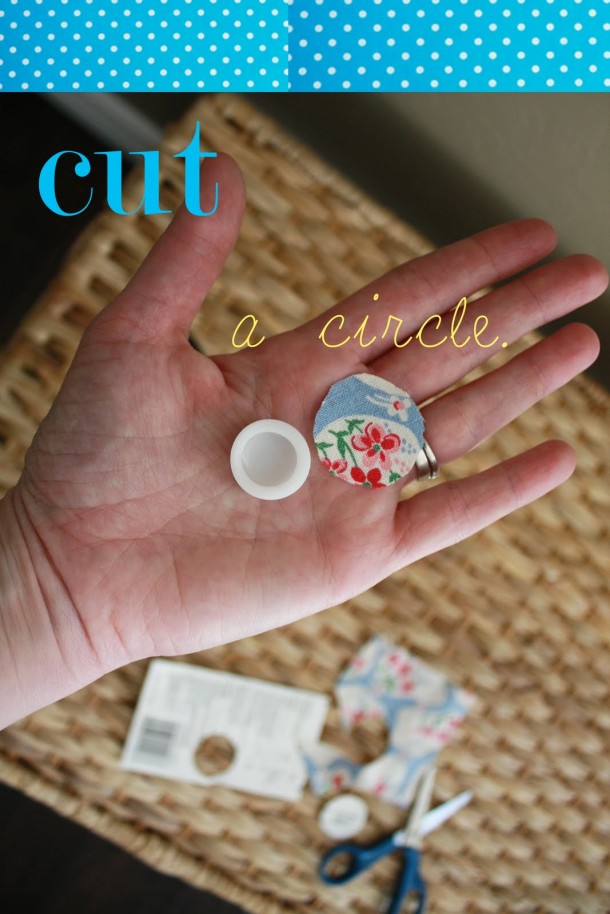 Then, before you do anything else, collect the button backs and remove the metal loops. I did this with pliers. If you squeeze the loop, it should fall right out.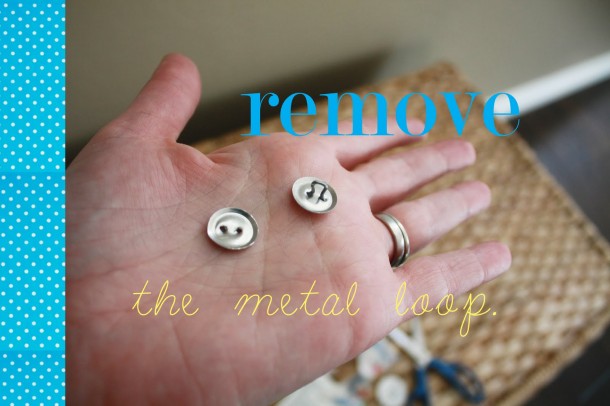 Next, using the button mold, you lay in your fabric (print side down), put in the button top (raw edges up), and tuck your fabric inside the mold. Lay the bottom on top, and then pop with the pusher. It seriously took three seconds. I'm serious!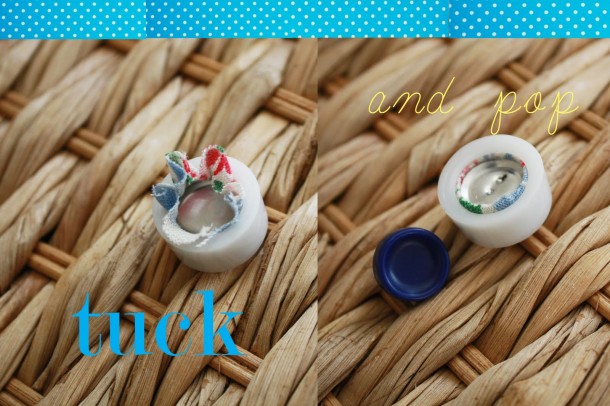 Look! DIY Jewelry!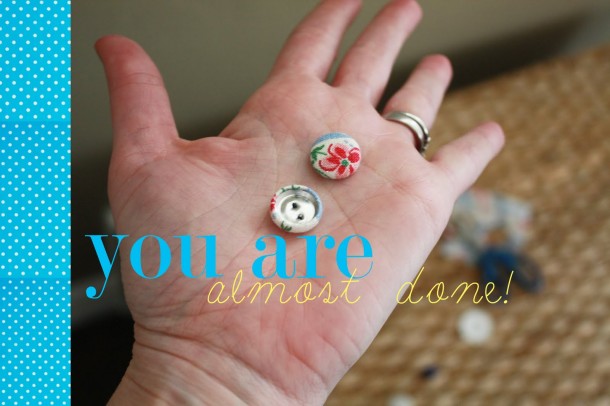 Last, adhere the earring backs to the buttons.
It was so easy; I pounded 3 pairs out in a matter of minutes. In fact, it was so easy and fun that I was sad when my DIY jewelry adventure was over!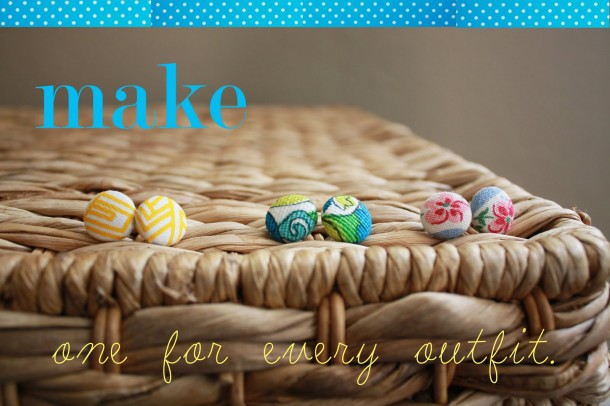 $4 and 10 minutes later, I was the proud owner of three of the most beautiful earring sets ever! I couldn't be more proud!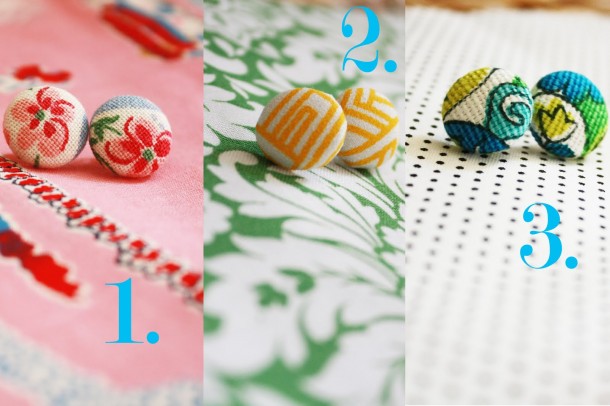 Count up your pocket change, take 10 minutes, and do your ears a favor! They will love you for it!